TV When Away VPN Review (2023)
Last updated on January 7th, 2023
It might be a viable solution if all you need from a VPN is access to the UK-only streaming services when you are abroad. When it comes to that, TV When Away does what it claims to do. Provided you are happy with being able to spoof only into the UK and pay an above-average price for it, you'll be fine with the service. You aren't getting any other perks, however.
We might receive compensation from the companies whose products we review. The opinions here are our own.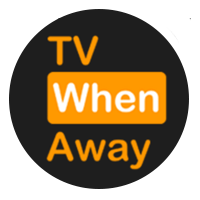 Get TV When Away VPN
What we like
Unblocks UK streaming services
OpenVPN
Transparent privacy policy
What we don't like
Expensive
Extensive logging
​UK-based
Not user-friendly
Accepts PayPal only
Does not disclose its VPN's tech specs
No live chat support
P2P is not allowed
Features
TV When Away VPN is a British VPN, proxy, and Smart DNS provider targeting UK expats who hate to miss out on their favorite TV shows.
TV When Away supports many platforms, which comes as no surprise since you can use its Smart DNS service, proxy, and OpenVPN-based VPN connection. Their VPN solution can be configured on iOS, Android, Mac, and Windows devices while you can set up their proxy in your browsers, and their Smart DNS on Smart TVs and gaming devices, such as PS 3, 4 and Vita, Wii, Wii U, and Xbox 360.
Their VPN client is a custom version of the OpenVPN GUI, which you need to download following the link in your customer's dashboard. The latter is well-organized, although I anticipate novice users will have a hard time sorting out what is it that they need to do to watch BBC iPlayer. Thankfully, the website has plenty of installation guides, but at the same time, it doesn't quite explain in which cases you want a proxy, in which SmartDNS, and when you want to stick to the VPN.
I tested their VPN solution on a Windows PC. The installation was smooth, although I had to poke at things to get connected. As much as I appreciate the simplicity of the original OpenVPN GUI, TVWhenAway did something to make things a tad more complicated than they need be.
For one, there is no app window per se. The program resides in your taskbar as a mere icon. Clicking it will prompt a number of options, and at least three of them look like they can get you connected – vpn.tvwhenaway.co.uk, Connect…, and Connect as "your username." Which is it then? Having tried them all, I failed to memorize which one got me connected to the VPN in the end, so each time I need to connect I just poke at things again. That's unnecessary and frustrating if you ask me.
Then there's an option to import your client config file, which you also get from the OpenVPN downloads portal. But other than that, the app is so minimalist you'd think it's perfect for novice users. Except for it manages to complicate what was meant to be simple.
There is no live chat support, so don't count on immediate assistance if you run into a problem. When it comes to configuring your SmartDNS, it won't be a problem if you've done that before. Otherwise, stock up on patience and follow the setup guide.
TV When Away only has two options – HTTP Proxy or VPN Protocol switch (adaptive, TC, or UDP). The default is set to adaptive.
That's it. No kill switch, firewall, or other fancy bells and whistles you would expect in a VPN. Top that off with prohibitive Terms of Service (no P2P, sorry folks), and you get bare-bones VPN that doesn't even disclose its servers list.
Pricing
TV When Away doesn't offer free trials while its paid plans are covered by a 72-hour money-back guarantee. To be eligible for a refund, you must contact their support and let them fix whatever technical issue you might have before they make the decision whether to refund your payment or not.
All prices are listed in British Pounds, so the conversion is approximate based on today's rates. You can have one week of TV When Away for ₤3.99 ($5.52). Their monthly plan is priced at ₤7.99 ($11.06) while their biannual subscription will set you off ₤29.99 ($41.52). TVWhenAway annual subscription kicks in at ₤49.99 ($69.21).
As of this writing, you can only pay with PayPal. Surprisingly, no credit cards are accepted, let alone Bitcoin. (Note: it helps itself to a recurring subscription with your PayPal, too.) Provided the service only has servers in one location, the UK, and does not disclose its logging policies, I dare say TV When Away is unreasonably overpriced.
Tests
TV When Away did not leak my DNS, WebRTC, or IPv6 details, which is great:
It failed to impress in my synthetic speed tests, however. With my initial speed being at roughly 25Mbps, the VPN chopped it to 5-6Mbps for downloads.
The service performs as advertised. I had no problem streaming Netflix UK, BBC iPlayer, or iTV. The buffering times weren't so bad despite the speeds leaving a lot to be desired.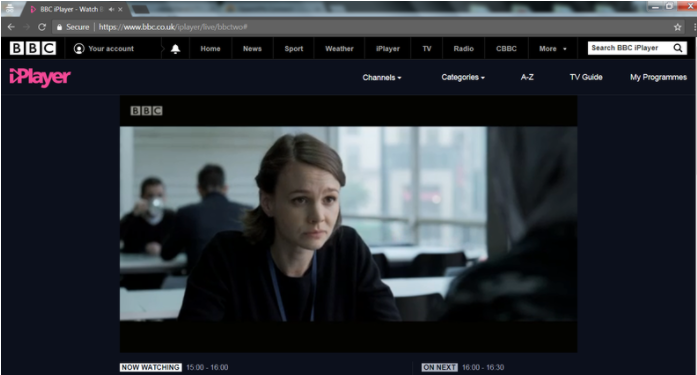 Privacy and security
Perhaps, the most disappointing item on my nag list for TV When Away is the absence of a Privacy Policy. Zero. Nip. Nada. The provider flat out ignores the commonsense prerequisite for VPN providers to disclose their logging policies. The closest thing to logging disclosure is one short clause in their ToS, saying log files are stored for monitoring server performance, identifying security breaches and bugs, as well as identifying abusive users. Since the company does not go into detail about what information ends up in those logs, it is safe to assume it's your connection and activity logs.
I certainly don't appreciate how the company's ToS are hard to find. I had to google to find the page that gives you a glimpse at the things you aren't allowed to do, which is P2P file-sharing, among other things. Being a UK company, TV When Away will disclose your details to law enforcement. Finally, the UK is known to have some of the most draconian mass surveillance capabilities and regulations, so you definitely won't be browsing pirate websites, Dark Web forums, or sending corporate secrets to journalists when using TV When Away.
On top of that, the provider doesn't disclose the technical specs under the hood of its VPN other than it's OpenVPN-based. In being completely honest, I wouldn't use TV When Away for watching BBC iPlayer either. It's just too much logging for a consumer-facing provider.
Final thoughts
TV When Away does what it claims to do – it unblocks your favorite UK streaming services. But it's overpriced for a service that only has servers in one country. Its VPN speeds are below average while its prohibitive use policy and extensive logging make it an unlikely recommendation. It's not the easiest to use solution either, so if you are new to VPNs, you are better off with another service. Thankfully, there are dozens of VPNs offering solid features, great usability, and genuine privacy that end up costing even less than TV When Away.