Best VPNs for Gaming (2023)
Last updated on January 8th, 2023
We might receive compensation from the companies whose products we review. The opinions here are our own. For the record, bestvpn.org does not condone illegal streaming or piracy disguised by VPNs. A VPN is primarily a means of privacy and security protection. Use it wisely and keep out of trouble.
Our top pick!

Always evades internet control in the PRC
Keeps ahead of the Netflix VPN detection algorithm
Benchmark tests show excellent speed

Smart DNS service, understands the technology
Comprehensive security add-on package.
No data throughput limits and has a no-logs policy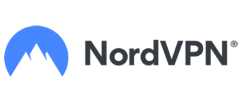 More US city locations than its rivals
Includes malware protection
No-logs policy
Most people associate using a VPN connection with torrenting safely, unblocking access to restricted sites, or geo-blocks for streaming services. However, not many people know the benefits that a VPN offers for gaming. Whether you're planning on gaming through your iPhone, on a Windows system, or even your PlayStation, you can hook your Wi-Fi up with a VPN and get to gaming more securely.
After all, video games have taken the globe by storm. With studies indicating that 2 out of every 5 people on the globe are gamers, it is no shock that VPNs are becoming increasingly famous among them. Not all services, anyway, are made equal, making the choice of the best VPN for gaming a bit of a challenge.
For that reason, we have gathered a list of the industry's top platforms, as well as the key criteria you should use when picking the VPN you can trust with your online gaming experience.
What is a VPN?
A virtual private network is a secure network that permits users to hide their internet protocol address to safely browse the web and access content from other countries. A succinct description of what is free VPN is is that it enables people to access the internet securely while remaining unknown online.
A VPN works by routing a private internet connection via a private service rather than the user's regular internet service provider (ISP). The VPN works as an intermediary between the user getting online and linking to the internet by hiding their IP address.
Using the fastest VPN makes an encrypted, private tunnel through which a user's gadget can access the online world while hiding their personal information, place, and other data. All network traffic is sent via a secure connection through the VPN's servers. This means that any data transmitted to the online world is redirected to the VPN rather than from the user's computer.
What do the best VPNs for gaming have?
If you love playing your top favorite games on your phone, you will likely be interested in finding out how using a VPN can better your gaming experience. If you enjoy some big MMORPG action with your friends or love losing yourself in an adventure, you will want to make your gaming experience not just perfect but safer as well.
A general misconception about gaming VPNs is that they badly impact your internet connections. Fears of long ping times and bad lags stop many gamers from investing in secure VPN services, yet it is more vital than ever to save your personal identity and data from online hackers.
If any of the games you play daily include an internet connection, using a gaming VPN to manage and maintain your privacy and security should be your best priority. On top of that, a premium gaming VPN significantly contributes to better your gaming experience.
The most vital thing to know when picking a gaming VPN is to go with the one that would not interfere with gameplay. Here are a couple of the best reasons why you should consider using a VPN for gaming.
1. Latency and ping
There will be a noticeable delay with all of your expertise; you will rubber band around the arena and view the game freeze and stutter over and over. Fighting and MMO games suffer the most when it comes to laggy connections. VPNs can further hinder this process at times as they have to perform extra legwork to encrypt your traffic and route data via a remote game server. This could potentially lead to a slowdown in speed.
However, this will not be an issue if you have a VPN with solid servers. For example, ExpressVPN offers amazing speed. If you experience high ping rates if your router or PC is too far from the gaming server, for example, linking to a VPN server that is geographically near could make a bit of a difference.
2. Security
Gamers can experience DDoS and throttling attacks when gaming if other players want to prevent them from playing the game. To do a DDoS attack, players must be capable of accessing your IP address. If you use a VPN while gaming, competitors would not find your right IP address, and this can help save you from experiencing DDoS attacks during online play.
3. Access to more servers
When you use a VPN for a gaming experience, you can access games blocked in your geographic area. When you select which game server you want to use for playing, you can pick one that provides access to the games you want to play, so you gain access to even more engaging and fun content.
Practical use of this is when games are released on different schedules around the globe. If you want to get early access to a game released somewhere you don't live, you can connect to servers in that region to take advantage.
Best gaming VPNs
In terms of functionality, security, and performance, gamers can enjoy a lot of advantages of using a VPN. One of the key reasons any person installs a VPN is to access content that would normally be geo-blocked or restricted, and the same is true for gaming.
Read our top gaming VPN reviews:
1. ExpressVPN
Best for gaming overall
Our top pick!

Always evades internet control in the PRC
Keeps ahead of the Netflix VPN detection algorithm
Benchmark tests show excellent speed
ExpressVPN has over 3000 servers in over 160 server locations. This VPN provides some amazing features, customer service, and security protocols, making it the best choice for gamers.
Pros
Installs on routers
Simultaneous connection allowance of five devices
Split tunneling
Large choice of server location
Very strong connection encryption
Cons
One of the most expensive VPN services
China blocks its main website (but not functionality)
Live chat support is not always responsive
Prices begin from $8.32 per month if you register for a 12-month plan. If you want to play on a monthly basis, the price increases to $12.95 per month. ExpressVPN is on the pricey side compared to other VPNs and does not provide a free trial. But if for any reason you are not happy with the service, there is a 30-day money-back guarantee with every subscription.
Gamers will be capable of enjoying different locations placed across 90+ countries. Finding a speedy server should not be an issue, making ExpressVPN a famous choice for gaming. Further, If you play games on your smartphone device, you can download the intuitive ExpressVPN mobile app and bandwidth. This is accessible for Android and iOS and delivers a powerful performance.
2. Surfshark
For value gaming

Smart DNS service, understands the technology
Comprehensive security add-on package.
No data throughput limits and has a no-logs policy
Surfshark provides you the capability to play in privacy and security. You can save yourself from DDoS attacks, as well as hide your IP in Discord and other important chats.
Pros
A long list of locations in the USA
Dodges the Great Firewall of China
Virtual servers to access India
Add-on cybersecurity protection package
Smart DNS option for fast streaming
Unlimited devices can be connected simultaneously per account
Cons
7-day free trial only available on mobile apps
Not as many VPN servers as NordVPN
Runs static IP servers but doesn't sell dedicated IP addresses
Can't get into BBC iPlayer or Hulu
There are lots of gaming platforms out there today, and Surfshark has worked hard to ensure all of them are covered. They have a wide range of applications and are simple to use, and you can also establish smart DNS for devices that don't support apps. There are dedicated apps for gaming consoles such as Xbox, Nintendo Switch, and PS consoles, and they are both known for their top level of performance.
And like NordVPN above, SurfShark also supports the WireGuard VPN protocol for VPN apps. This provides blazing fast VPN gaming Netflix and amazing speed while even outperforming other leading VPNs.
3. NordVPN
Fast and high-privacy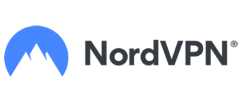 More US city locations than its rivals
Includes malware protection
No-logs policy
One of the best options for those who always favor security, NordVPN truly prioritizes keeping you and your data as secure as possible. That is why this VPN is the best option for gamers who are heavily into the play scene and don't want to risk losing games and getting kicked offline by DDoS attacks and hackers.
Pros
A large number of servers
Threat protection with a proprietary security system called CyberSec
Split tunneling
Obfuscated servers for China and other locations where VPNs are discouraged
No-logs policy
Automatic wi-fi protection
Cons
Parts of the server network have poor download speeds
No servers in India
Onion over VPN can be slow
It has you protected with reliable speeds thanks to a variety of protocols. These include OpenVPN, IKEv2 which is great for mobile users, and of course its proprietary NordLynx protocol.
NordVPN boasts a wide range of servers, with more than 5,000 unique servers spread across over 60 countries all around the world, so there will forever be a server nearby, or in the region, you would love to access.
4. CyberGhost
Affordable pricing with high download speeds

Precise locations
Very large VPN server network
Offers a 45-day money-back guarantee
CyberGhost VPN is not just a super affordable VPN, but it also has one of the best server networks and simultaneous connections, with over 7,400 servers in more than 90 countries.
Pros
The cool VPN app design
A larger number of servers than most of its rivals
Split tunneling options
Proprietary nospy server technology that can avoid detection in places like China
A strict no-logs policy
A 45-day money-back guarantee
Cons
Some server locations are spoofed – the CyberGhost servers aren't really where they say they are
The VPN has to be manually set up on routers
Not as fast as advertised
In terms of internet speed, internet download, and protection, CyberGhost provides military-grade encryption, DNS and IP leak protection, a kill switch, and a strict no-logs policy. The reason why this VPN service is not ranked in the top three is that there were some important skips and lags when we performed speed tests, and some of the game servers were slower than others.
Also, while CyberGhost permits split tunneling, you can only opt to send full applications via your tunnels – not individual sites.
5. VyprVPN
Secure, zero-logs VPN
Golden Frog, the business behind VyprVPN also runs a gaming platform
VyprVPN pioneered obfuscation techniques and they have always worked well
VyprVPN's no logs policy is confirmed by an independent audit
If you are after a VPN that provides lots of servers in plenty of places, VyprVPN could be the top VPN for gaming. It has over 700 serves in 70+ places across six continents. There are over 200,000 IPs as well, so if you are a gamer, there are a lot of options.
Pros
Dodges detection, even in China
Simultaneous connection allowance of ten devices
Split tunneling
Large choice of VPN server locations
Can unblock a lot of premium streaming services
Cons
One of the most expensive VPN services
No VyprVPN app for Linux or Chrome OS
No browser extensions
Can't get into Disney+, ABC, NBC, or Channel 4
VyprVPN does provide a three-day free trial if you want a taster before committing to one of their subscriptions. Prices begin at £3.63 per month on a yearly plan charge and go up to £4.79 per month if you want their premium features. It also provides 5 device connections which are ideal if you game across a number of devices.
VyprVPN has compiled an amazing package for gaming. It offers solid privacy, coupled with 256-AES encryption, perfect connection speeds, and true affordability. It may not have many specs as other VPNs, but it definitely does the work.
6. IPVanish
Incredible value VPN

No limit on the number of devices you can connect at the same time
SOCKS5 proxy, which its main rivals don't have
More VPN servers in more US cities to dodge blackouts
IPVanish is lesser known for gaming as it doesn't compete directly with the likes of NordVPN or Surfshark's feature set but it provides incredible value for gamers through its 250GB encrypted storage and backup space. You can rest easy your identity remains unveiled and information protected.
Pros
Good at dodging blackouts on US sports streaming sites
A large IP address pool
Split tunneling available
Strong IP leak protection
IPVanish support is available around the clock via chat and email
Cons
No app for Linux
No browser extensions
30-day money-back guarantee only for the annual plan
Prices increase after the first subscription period
No malware or antivirus service
IPVanish has over 1,400 servers so you have plenty of choice and supports a maximum of 10 devices. It offers end-to-end encryption across all major devices including Windows, Linux, MacOS operating systems, and even your Amazon Firestick.
So if you're in the market for an affordable VPN starting at only $3.99 per month on the annual plan, you can opt for IPVanish and game peacefully with limited in-game pings and lags.
7. Private Internet Access
A whopping server count

More locations in the USA, aims to provide a server in every state
Makes excluding apps and sites from the VPN very easy
Real customer service, not just a chatbot
PIA is known for its huge server count. It hosts over 10,000 servers across 100 locations which means you'll never have a lack of choice for locations to connect to. Plus, if you're a gamer that likes having early access to games released in other regions, PIA would do the job for you.
Pros
PIA is one of the few VPNs to have a server in China
Security features include malware, tracker, and ad blocker
Good choice of dedicated IP address locations
Antivirus add-on
A strong no logs policy
Easy to use VPN app functionality
Cons
Can't get into Amazon Prime or Hulu
Doesn't state how many servers it operates
Though it doesn't compare to the speeds that ExpressVPN offers, it has a fairly decent speed for gamers to make do with. It does, however, offer other features like a dedicated IP address which can protect you in the long run from IP blocklisting and having to repeat CAPTCHAs (which can save you time as a gamer).
PIA offers 2 months free with its 2-year plan at only $2.19/month. If you're a gamer on a budget but in it for the long haul, this could be the best fit for you.
Conclusion
In this guide, we looked at the reason you, as a regular gamer, should think about using the best VPN for gaming. Then we looked at the criteria for picking a VPN for use during the game, with a primary target on low latency and high reliability. Those 2 criteria are important for you to stay linked to the game and to survive while you are in the game.
While there are a number of VPN providers claiming to offer the best VPN services for streamers, multiplayer gaming, and more — we believe these are the best you can start with for your Fortnite ventures.
FAQs
Is a VPN necessary for gaming?
While not necessary, using a VPN for gaming can enhance your security and protect you from DDoS attacks and ISP throttling, allow you access to geo-blocked games and allow you to play securely from public Wi-Fi networks.
What VPN is best for gaming?
ExpressVPN is the best VPN for gaming due to its fast download and upload speeds, amazing server network, and fast customer support.
What free VPN is best for gaming?
The best free VPN you can get started with is Windscribe. It has a limited free plan of 10GB per month which may sustain mobile games.