Best VPNs for Iran (2023)
Last updated on January 8th, 2023
We might receive compensation from the companies whose products we review. The opinions here are our own. For the record, bestvpn.org does not condone illegal streaming or piracy disguised by VPNs. A VPN is primarily a means of privacy and security protection. Use it wisely and keep out of trouble.
Our top pick!

Always evades internet control in the PRC
Keeps ahead of the Netflix VPN detection algorithm
Benchmark tests show excellent speed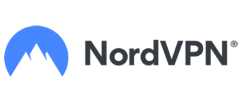 More US city locations than its rivals
Includes malware protection
No-logs policy

Precise locations
Very large VPN server network
Offers a 45-day money-back guarantee
If you live in Iran, you already know that the government blocks access to various websites, apps, and services. They also actively track user activities. So to get unlimited access to whatever online content you need, you should use a VPN service, also known as a Virtual Private Network service.
The best VPNs prevent data tracking while offering you privacy, security, and reliable access to all the sites and apps you need. Let's take a look at the best VPNs for Iran.
Why do you need a VPN in Iran?
Whether you are a citizen of Iran or just visiting, you'll notice that your internet or online activities are very limited, mainly due to internet censorship. However, by installing a VPN service, you'll enjoy complete internet freedom. So, let's take a look at the benefits of using a VPN in Iran:
Avoid internet censorship
Since the beginning of 2022, there have been many discussions about The Protection Bill, which attempts to cut off the country from the internet. According to UN Human Rights Experts, the Protection Bill is similar to the Great Firewall of China. Ultimately, it's a clear step towards developing a digital firewall in Iran. In this case, a VPN provider is essential to help you bypass any restrictions and enjoy complete Internet freedom.
Protect your online privacy
It's a well-known fact that the ISPs or Internet service providers in Iran regularly check what users are doing online; this includes checking your search queries and monitoring your frequently visited websites. VPNs encrypt your data and make it unreadable to anyone trying to access information. Therefore, VPNs block ISP tracking.
Access social media platforms
The government in Iran is known to restrict access to various social media platforms, including western sites, if they consider it to be counter-revolutionary or anti-Islamic. Many users cannot use messaging apps such as WhatsApp and Instagram; however, with the help of a competent VPN service, you can navigate the digital blocks and continue using social media websites and applications in Iran.
Unblock geo-restricted content
Not only has the Iranian government blocked access to social media sites, but they also block the use of Disney +, Hulu, Netflix, and various other global streaming platforms. The good news is that using a secure VPN server allows you to change your Iranian IP address to a virtual location or IP address, thereby unblocking popular streaming content to watch even while in Iran.
Enjoy consistent internet speed
The Iranian government has had complete control over the Internet infrastructure in the country since 2021. This means that they administer the necessary hardware and also distribute the necessary equipment to citizens and visitors who need Internet access. The not-so-good news is that this allows them to deliberately slow down your Internet connection if they choose. When using secure and capable VPN servers, ISP Internet throttling will not be possible, and therefore, you'll enjoy speedier Internet services or speeds in the country.
Are VPNs legal in Iran?
The use of VPNs is banned in countries like Iran. The Internet infrastructure and usage in Iran have been placed under the control of the Armed Forces and security authorities, all thanks to The Protection Bill. Therefore, using or distributing proxy services and VPNs in the country is illegal. Furthermore, The Protection Bill does force users to use legal names or identities when signing up for online services. Therefore, it is recommended that you remain cautious and aware when purchasing and using VPN services in Iran.
Remember to remain anonymous when signing up and take safety precautions when buying and installing a VPN service provider. One of the best ways to remain anonymous is to pay with cryptocurrency and create a secure email account. Also, ensure you read the fine print when signing up with a VPN service provider and know the privacy policies.
Additionally, trying to access illegal content in the country may come with penalties, so it's crucial that you use a secure VPN service. VPN service providers keep an eye on their servers, which means that they are still usable; however, due to the uncertainty surrounding the use of VPNs in Iran, it is advisable that you only make use of VPN services with strong privacy and security features and functionality.
Best VPNs for Iran
The best VPNs offer a range of privacy features, decent pricing, unblocking capabilities, and more. Let's take a look at the top 3 recommended VPNs for Iran:
1. ExpressVPN
Best overall VPN for Iran
Our top pick!

Always evades internet control in the PRC
Keeps ahead of the Netflix VPN detection algorithm
Benchmark tests show excellent speed
ExpressVPN is our best overall VPN for Iran because you can pay anonymously with cryptocurrency. Additionally, they have stealth servers for censorship in regions like Iran and operate on OpenVPN and Lightway protocols. ExpressVPN is also ideal for countries like Iran since they have a strict no-logs policy, meaning that your private data is not logged or stored in any way.
Pros
Installs on routers
Simultaneous connection allowance of five devices
Split tunneling
Large choice of server location
Very strong connection encryption
Cons
One of the most expensive VPN services
China blocks its main website (but not functionality)
Live chat support is not always responsive
While ExpressVPN does not have servers in Iran, it is especially suited to accessing content restricted in Iran, including various social media platforms and BBC News, etc. Also, because ExpressVPN has stealth servers, the ISPs in Iran won't be able to detect the use of ExpressVPN. The bonus is that it comes with a 30-day money-back guarantee.
2. NordVPN
Premium VPN provider with double encryption
NordVPN is another top recommendation for Internet users in Iran, thanks to its top-notch security and fast Internet speeds. With 5,000+ servers in 60 countries, NordVPN offers plenty of value. Some handy features you'll find when using NordVPN are DNS leak protection, the multi-hop feature known as Double VPN, and obfuscated service. NordVPN works with various operating systems, such as chrome and Firefox browser extensions, as well as Android, Linux, and iOS devices.
Pros
A large number of servers
Threat protection with a proprietary security system called CyberSec
Split tunneling
Obfuscated servers for China and other locations where VPNs are discouraged
No-logs policy
Automatic wi-fi protection
Cons
Parts of the server network have poor download speeds
No servers in India
Onion over VPN can be slow
3. CyberGhost
Most secure VPN with servers in Iran

Precise locations
Very large VPN server network
Offers a 45-day money-back guarantee
CyberGhost is another great VPN since it's user-friendly, affordable, and contains excellent safety features. CyberGhost comes with OpenVPN and WireGuard protocols, and the best part is that it contains virtual servers in Iran, unlike other VPN service providers. This means that you can use an Iranian IP address in the country while still protecting your connection and using streaming services. CyberGhost includes an automatic kill switch, ad blocker, and split tunneling option. With 7,900 servers in 91 countries, you can access independent information at an affordable price. The bonus is that it comes with a 45-day money-back guarantee.
Pros
The cool VPN app design
A larger number of servers than most of its rivals
Split tunneling options
Proprietary nospy server technology that can avoid detection in places like China
A strict no-logs policy
A 45-day money-back guarantee
Cons
Some server locations are spoofed – the CyberGhost servers aren't really where they say they are
The VPN has to be manually set up on routers
Not as fast as advertised
How to set up a VPN in Iran (step by step)
The process of downloading and installing a VPN service is simple. Let's take a closer look at the step-by-step process:
Step 1: Purchase a subscription
Once you've decided on the VPN service provider you want to use, go ahead and purchase a subscription. You'll most likely find a signup button on the VPN provider's homepage.
Step 2: Download the VPN app
This step involves downloading the VPN app for your device from the relevant website.
Step 3: Install the VPN software
Once you've downloaded the file, open it and install the VPN software. All you need to do is follow the on-screen instructions, and this step will be completed in a few minutes.
Step 4: Open the VPN client
Once you've installed the VPN software, open the VPN client and log in using the details you chose when signing up for the subscription.
Step 5: Choose your server
You'll find a list of VPN servers to choose from; click on the relevant country you want to connect to and click on the "connect" button to establish a secure VPN connection.
Step 6: View your IP address
Once you're connected to the relevant server, you'll notice that your IP address will change to the one you selected on the VPN app. You can now browse the internet anonymously.
FAQs
Can I use a free VPN in Iran?
Free VPN service providers are not recommended as they may not be safe. Additionally, the free VPN services limit your security and may not offer the level of privacy required to stream and access blocked content in Iran. Some free VPNs may also sell your information or data to third parties and force you to upgrade to the paid plans.
Can I access VPN servers in Tehran?
When making use of the best VPN providers, such as CyberGhost, with thousands of servers in 91 countries around the world, including 14 servers in Iran and, more specifically, Tehran, you will definitely be able to access the full list of servers available.
What do the best Iran VPNs offer?
The best Iran VPNs offer privacy, security, no-log policies, AES-256 encryption, kill switch protection, and access to torrenting websites.
Should I connect to an open Wi-Fi network?
While many people frequently connect to open Wi-Fi networks at either public restaurants or libraries, the downside is that public networks are not secure, and your personal and financial information may be at risk due to hackers. Therefore, it is recommended that you steer clear of unsecured Wi-Fi networks and public hotspots.
Is it possible to set up VPN software on your home router?
It is possible to set up VPN software on your home router. This will protect your devices connected to that specific home network.