Best VPNs for Kodi (2023)
Last updated on January 8th, 2023
For the record, bestvpn.org does not condone piracy and other illegal activities using VPNs or the Internet. The ultimate reason to use a VPN is to ensure your online privacy and security. Play nice, steer clear of illegal activities, and use a trustworthy VPN to boost your digital defenses.
Our top pick!

Always evades internet control in the PRC
Keeps ahead of the Netflix VPN detection algorithm
Benchmark tests show excellent speed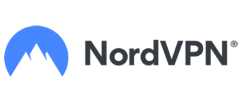 More US city locations than its rivals
Includes malware protection
No-logs policy

No limit on the number of devices you can connect at the same time
SOCKS5 proxy, which its main rivals don't have
More VPN servers in more US cities to dodge blackouts
Kodi, the mega-popular open-source software, is one of the best home theater options loaded with advanced customization options and a wealth of add-ons. It takes streaming and media management to the next level by allowing a tailored entertainment experience. By overlaying your device, it provides you with a sleek and streamlined interface you can manage through pretty much anything from keyboards to gamepads and remote controls.
But Kodi's real gist is its ability to extend its capabilities through numerous third-party add-ons. Video add-ons are particularly popular among avid streamers who like to have all their movies and shows in one place. With Kodi's add-ons, you can have your favorite BBC iPlayer, and Hulu shows accessible from one app.
Along with Kodi's advanced streaming capabilities comes the issue of piracy. Some add-ons are legal, others not really, landing Kodi a nickname of "plug-and-play piracy":
Legal issues with Kodi
Some countries are cracking down on Kodi users for streaming geo-blocked and pirated content. The UK government threatens up to a 10-year prison sentence for streamers who use Kodi for Premier League games broadcasting. Piracy lawsuits against some of the most popular Kodi add-ons SALTS and Phoenix make a clear statement – copyright sharks intend to put an end to piracy or die trying.
Adding more fuel to the fire are some UK Internet Service Providers that already report Kodi users to law enforcement for copyright infringement. Not helping is the fact that the European Union court has ruled that streaming on Kodi box is equally illegal as streaming or downloading pirated content.
So, Is Kodi Legal?
The quick answer is yes. Kodi in and of itself is perfectly legal open-source software. But if you use it for illegal streaming, it's not. This creates a big gray area around Kodi boxes.
If you are in the U.S. or EU, streaming copyrighted material through Kodi could land you a hefty fine. Moreover, since many Kodi apps and streams are geo-blocked due to copyright restrictions, streaming geo-blocked Netflix, YouTube, or BBC iPlayer through Kodi add-ons could make you liable for copyright violation.
Why you need a VPN for Kodi
Kodi is not perfect and bundles a load of privacy and security issues.
Security
Kodi can make your devices highly susceptible to Man-in-the-Middle (MITM) attacks, whereas outdated add-ons are ripe with security holes. Some add-ons are flat-out malware. A Virtual Private Network encrypts your Kodi traffic, making it impossible for malicious parties to intercept it and unleash a MITM attack.
Snooping ISPs
Another real danger of using Kodi without a VPN is your snooping ISP. Since you now know your ISP could report you for using Kodi, you need to encrypt and hide your Kodi traffic with a VPN.
Additionally, since Kodi boxes are somewhat technical, novice users increasingly prefer to buy them pre-loaded, which is deemed illegal. So it's best to set up your own box. As you can see, encrypting your traffic is a privacy prerequisite in today's complicated legal landscape. Copyright trolls are hunting down Kodi users, and ISPs gladly cooperate with them. With a VPN, you can protect yourself from unjustified DMCA notices and lawsuits for using Kodi.
Censorship
Many ISPs impose specific firewalls to block access to many websites, Kodi add-ons, and streams. There is no way around these blocks without a VPN.
Advantages of using a VPN with Kodi
With all of the above in mind, a VPN is a mandatory security tool for Kodi users. A trustworthy VPN will provide the following benefits:
Online safety – given the numerous security vulnerabilities in Kodi add-ons and some settings, a VPN is an easy and affordable solution for many of them. Going online without a VPN becomes more dangerous, and since using Kodi puts you in the spotlight for hackers and ISPs, you are better off with encrypted traffic.
Encrypted traffic – a VPN encrypts your traffic, adding a layer of anonymity to it. Your ISP, hackers, or advertisers won't be able to monitor your online activity due to VPN encryption. Of course, you need a reliable VPN provider that's not logging your activities and handing them over to law enforcement.
Access to Kodi add-ons – a VPN helps you bypass ISP-imposed firewalls blocking your access to many Kodi add-ons. By assigning you a different IP address, a VPN helps you spoof into countries where access to Kodi add-ons is not restricted. That way, you can build your box using the latest and the best extensions.
How to choose a VPN for Kodi
Below is a brief roundup of features that make a good VPN for Kodi:
Server coverage
Depending on which countries you would like to spoof into, your VPN for Kodi should provide ample server coverage in the region. One or two servers are not enough, so niche and small providers are typically out of the game when it comes to competing for Kodi users.
Speeds and protocols
You want a speedy connection for streaming and torrenting. In a VPN, high speed depends on several factors – your native speeds, VPN servers' performance and load, and VPN protocols.
Protocols establish the level of security inherent in your connection by using – or not using – encryption. Strong encryption understandably translates into slower speeds but grants you the best level of protection against snooping hackers and ISPs. Poor or no encryption protocols offer high speeds but come with security flaws.
Without going into jargon-heavy technicalities, here's a brief explainer of protocols:
SSTP bypasses firewalls and provides great speeds, but Microsoft and NSA have a backdoor into it.
L2TP is very secure and relatively easy to set up, but speeds can be slow, and it doesn't always bypass firewalls.
OpenVPN is highly secure and efficient in evading firewalls, but it's quite technical, and not all mobile platforms support it.
IKEv2 is secure and supported by many platforms. It's also easy to set up and provides great speeds, but some ISPs easily block it.
PPTP is super fast because it's unencrypted, so provides zero protection but facilitates streaming.
Your best bet would be to resort to OpenVPN for your Kodi VPN. It's a bit technical, but if I could do it, so can you. It provides the best level of privacy and security you need for your Kodi traffic.
Supported devices and VPN client
Most well-established VPNs offer native VPN software, which is typically easier to use than OpenVPN GUI. Do pay attention, however, that native software may be available on certain operating systems only. So you can end up with a grand VPN allowing up to six simultaneous connections but not knowing how to set it up on half of your devices because the setup is manual.
No logs
Since Kodi users are under the magnifying glass of ISPs, you want to rest assured your VPN is not snooping on you on their behalf. Read providers' privacy policies and terms of service, paying close attention to activity and connection logs.
It all boils down to due diligence in researching providers. You want to scrutinize their refund policies and ping their customer service before subscribing to get a better idea of the level of service you can expect.
The best VPNs for Kodi on my list are mostly well-established big fish since we want broad server coverage, OpenVPN, great speeds, and a non-technical setup.
1. ExpressVPN
Our top pick!

Always evades internet control in the PRC
Keeps ahead of the Netflix VPN detection algorithm
Benchmark tests show excellent speed
ExpressVPN is a reliable provider supporting a roster of operating systems and routers. Its Linux version comes complete with a command-line interface, while a Fire-TV version is also available. Android-based Kodi devices can download an APK, but if you don't have Google Play on your device, you need to sideload it. You can also set it up manually on your NVIDIA Shield.
Pros
Installs on routers
Simultaneous connection allowance of five devices
Split tunneling
Large choice of server location
Very strong connection encryption
Cons
One of the most expensive VPN services
China blocks its main website (but not functionality)
Live chat support is not always responsive
You may want to consider Express VPN if unblocking Hulu, Netflix, BBC iPlayer, and other streaming services is an important feature for you. It's also solid in terms of security, with Perfect Forward Secrecy and 256-bit AES encryption. Its monthly plan is pricey at $13, but its yearly subscription is fairly convenient at $100.
2. NordVPN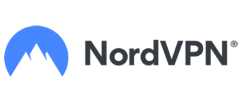 More US city locations than its rivals
Includes malware protection
No-logs policy
NordVPN comes loaded with more than 2800 servers across 59 locations and allows up to six simultaneous connections. Most of its servers are speedy, although you might need to switch a few times to find the best-performing one.NordVPN features intuitive VPN apps for major operating systems. Its feature-rich client bundles Double VPN for better privacy, Onion over VPN, and even ad- and malware blocking and a kill switch.
Pros
A large number of servers
Threat protection with a proprietary security system called CyberSec
Split tunneling
Obfuscated servers for China and other locations where VPNs are discouraged
No-logs policy
Automatic wi-fi protection
Cons
Parts of the server network have poor download speeds
No servers in India
Onion over VPN can be slow
It's almost a no logs provider since it might log your session metadata. NordVPN offers a 3-day free trial, whereas its monthly, biannual, and annual plans are priced at $12, $42, and $69, respectively.
3. IPVanish

No limit on the number of devices you can connect at the same time
SOCKS5 proxy, which its main rivals don't have
More VPN servers in more US cities to dodge blackouts
IPVanish is easy to recommend for Kodi since it provides excellent download speeds, a huge network of more than 1000 servers in 60+ locations, and up to 5 simultaneous connections.IPVanish is also emphatically zero-logs while offering consistent performance and a native VPN client for Windows, Android, iOS, and Mac, complete with manual setup instructions for other platforms.
Pros
Good at dodging blackouts on US sports streaming sites
A large IP address pool
Split tunneling available
Strong IP leak protection
IPVanish support is available around the clock via chat and email
Cons
No app for Linux
No browser extensions
30-day money-back guarantee only for the annual plan
Prices increase after the first subscription period
No malware or antivirus service
If you are after the ease of use and minimum manual tweaks, consider giving it a try. No free trial is on offer, but its paid plans come with a 7-day money-back guarantee. One month of IPVanish will set you off $10, while their annual subscription cost $78. Bitcoin is accepted.
4. VyprVPN
Golden Frog, the business behind VyprVPN also runs a gaming platform
VyprVPN pioneered obfuscation techniques and they have always worked well
VyprVPN's no logs policy is confirmed by an independent audit
VyprVPN might just make the cut if HD streaming is on your agenda. Providing excellent download speeds, it boasts 700+ servers across 70 locations.
Pros
Dodges detection, even in China
Simultaneous connection allowance of ten devices
Split tunneling
Large choice of VPN server locations
Can unblock a lot of premium streaming services
Cons
One of the most expensive VPN services
No VyprVPN app for Linux or Chrome OS
No browser extensions
Can't get into Disney+, ABC, NBC, or Channel 4
Various VyprVPN plans allow 3-5 simultaneous connections. Top it off with an easy-to-use VPN client for most operating systems and devices and strong security, and you're in for a good deal. Moreover, its proprietary Chameleon protocol hides the very fact you are using a VPN, so you can bypass Deep Packet Inspection and most firewalls. VyprVPN also comes complete with a kill switch, NAT firewall, and SmartDNS. There is a 3-day free trial, which means no refunds are issued. VyprVPN Basic will set you off $9.95 monthly and $60 in annual subscriptions, while their Premium is priced at $13 a month or $80 a year.
5. CyberGhost

Precise locations
Very large VPN server network
Offers a 45-day money-back guarantee
CyberGhost VPN is a feasible option for Kodi since it offers impressive speeds ideal for HD streaming. Its cross-platform software is incredibly intuitive, while a single license grants you 5 simultaneous connections.CyberGhost VPN is based in Romania, which is a big plus due to its pro-privacy laws. It is a zero-logs provider claiming to not log even your connection metadata. It's solid on the security front, too, with 256-bit AES encryption, ad- and malware blocker, and DNS and IPv6 leak protection.
Pros
The cool VPN app design
A larger number of servers than most of its rivals
Split tunneling options
Proprietary nospy server technology that can avoid detection in places like China
A strict no-logs policy
A 45-day money-back guarantee
Cons
Some server locations are spoofed – the CyberGhost servers aren't really where they say they are
The VPN has to be manually set up on routers
Not as fast as advertised
Priced at $12, $72, and $84 in its monthly, annual, and 2-year subscriptions, CyberGhost offers a 30-day money-back guarantee and accepts Bitcoin.
6. Hide.me
Lifetime free plan available
Port forwarding available
Certified zero logs
Hide.me might land among your top picks if you are new to VPNs. It may not boast the broadest server coverage with 35 locations, but its download speeds are superb, while its cross-platform VPN comes complete with native apps for Windows, Mac, Android, and iOS and manual setup instructions for more platforms.
Pros
Lifetime free plan available
Port forwarding available
Certified zero logs
Independent from any government interference
Supports modern security protocols
Outstanding speeds
Applications for mobile devices available
24/7 customer support
Cons
Complexity in setting up simultaneous connections
Number of servers may not sufficiently handle heavy traffic
Hide.me's VPN client is intuitive, while the provider adheres to a strict no-logs policy backed by robust security specs. Their free plan is enough to clear your doubts as far as performance goes. It's limited to 2GB per month, but if you need unlimited data, their Premium is priced at $9.99/mo. There's also a Plus plan at $5/mo that comes with a 75GB data cap.
Honorable mentions
Below are some pretty good VPNs that work their magic for Kodi:
Goose VPN is an all-around great Dutch VPN with airtight privacy and security features and great speeds. It unblocks the streaming services and geo-blocked add-ons and allows multiple simultaneous connections.
Private VPN is a well-established Swedish provider running 80+ servers in 55 countries and boasting reliable speeds. It allows P2P and bypasses streaming geo-blocks with grace. It's also wallet-friendly at $54 a year.
Ivacy provides consistently high speeds and allows up to 5 simultaneous connections. Its long-term plan is a bargain, while its 280+ servers are well-optimized for streaming. It's not the best solution for mobile platforms, though, and the refund policy is limited.
VPNs to avoid using with Kodi
Below VPNs consistently make it to the lists of best VPNs for Kodi on other sites, but I suggest that you think twice before using the following providers:
Pur​eVPN is a fine provider, but it may not be a fit for Kodi users since it was found logging user data and handing it over to the FBI. If you're streaming with unofficial Kodi add-ons, you're better off with another company.
HideMyAss is incorporated in the UK, which is unfortunate enough for a Kodi VPN. But the worst part is it logs user data and turns it over to authorities.
Of course, there are more VPNs to avoid for various reasons. But these two might pop up as viable solutions, which they are not.
Final thoughts
The global trends in streaming freedom and online privacy look grim. Privacy-infringing laws are getting worse by the day in many countries, while copyright sharks have turned the Internet into their personal sharknado playground. Unfortunately, using Kodi also puts you at risk of a serious security breach since it has its security flaws. With a reliable VPN for Kodi, you can protect your privacy, security, and freedom online. Hopefully, this list helps you make an informed decision and choose the right VPN for Kodi. Please, leave a comment in the section below if you have any questions or suggestions for the list.