Best VPNs for Android Phones and Tablets (2023)
Last updated on January 8th, 2023
We might receive compensation from the companies whose products we review. The opinions here are our own. For the record, bestvpn.org does not condone illegal streaming or piracy disguised by VPNs. A VPN is primarily a means of privacy and security protection. Use it wisely and keep out of trouble.
Our top pick!

Always evades internet control in the PRC
Keeps ahead of the Netflix VPN detection algorithm
Benchmark tests show excellent speed
Golden Frog, the business behind VyprVPN also runs a gaming platform
VyprVPN pioneered obfuscation techniques and they have always worked well
VyprVPN's no logs policy is confirmed by an independent audit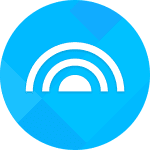 No logs and easy-to-use
Unblocks Netflix and BBC iPlayer
Cross-platform (Win, Mac, iOS, Android)
With so many great Virtual Private Network products on the market now, picking the best one can be an arduous process. The best way to tackle this challenge and find the right VPN for you is to evaluate your needs and narrow it down from there.
If you already know what you'll be using your VPN for, it becomes much easier to navigate through the variety of options available. While many VPNs will be compatible with your Android tablet, not all of them will have easy installation or a tablet-friendly interface. Where you are located geographically will also come into play.
Every VPN comes with its own set of privacy and security features. The country where the VPN is based, as well as the company's own policies, may affect just how private and anonymous you will be online. Additionally, while every VPN will have a negative impact on speed and performance, some fare better than others in giving users low ping and fast data transfer. Using Virtual Private Networks is an inherently technical experience; the best VPNs will both give users lots of options and configurations while remaining easy to use and pleasing to look at.
Ultimately, every VPN will strike a certain balance between security, performance, and usability. They can also vary widely based on price and, sometimes confusing subscription plans.
The right VPN for the right purpose
For Android tablet users, there are some companies that rise above the rest. Not only do these VPNs have Android-compatible mobile apps, but their user interfaces and technological features translate well to your Android tablet or phone. I took a look at the seven best VPNs for Android that are currently available.
1. ExpressVPN
Our top pick!

Always evades internet control in the PRC
Keeps ahead of the Netflix VPN detection algorithm
Benchmark tests show excellent speed
ExpressVPN is a Virgin Islands-based service that has been operating since 2009. During this time, the company has built a reputation for consistency and dedication to user privacy. While it is one of the most expensive VPNs on the market today, ExpressVPN provides a secure and robust VPN service, packaged in an easy-to-use and attractive client.
Pros
Installs on routers
Simultaneous connection allowance of five devices
Split tunneling
Large choice of server location
Very strong connection encryption
Cons
One of the most expensive VPN services
China blocks its main website (but not functionality)
Live chat support is not always responsive
With servers in over 90 countries, ExpressVPN is among the best option for optimizing connectivity no matter where you are. For the Netflix user, this also confers the ability to connect to Netflix through IP addresses in several different regions, allowing access to a wider variety of content.
Although it does not have the depth of features and configurations as some other VPNs, Express is perfect if you don't mind paying a little extra for a well-rounded VPN with worldwide access and great usability.
2. VyprVPN
Golden Frog, the business behind VyprVPN also runs a gaming platform
VyprVPN pioneered obfuscation techniques and they have always worked well
VyprVPN's no logs policy is confirmed by an independent audit
VyprVPN is a well-rounded VPN that is based in Switzerland, a country with very privacy-friendly regulations, although it's important to note that VyprVPN does maintain minimal logs on connection times and data amounts. VyprVPN also has great security features, allowing the use of different encryption protocols, including the proprietary Chameleon system, which further masks user data.
Pros
Dodges detection, even in China
Simultaneous connection allowance of ten devices
Split tunneling
Large choice of VPN server locations
Can unblock a lot of premium streaming services
Cons
One of the most expensive VPN services
No VyprVPN app for Linux or Chrome OS
No browser extensions
Can't get into Disney+, ABC, NBC, or Channel 4
Users should be warned that VyprVPN only has servers in North America, Europe, and Asia. If you are located outside of these areas, your connection will likely be a lot slower and less consistent. That being said, within those continents, there are over 700 servers, so unless you do a lot of globetrotting, VyprVPN will provide great performance. VyprVPN has a sleek and highly usable client across many different operating systems, and its Android app is no exception. Getting started is a breeze, and navigating the app is pleasant, rather than frustrating. Although VyprVPN is a little more expensive than other VPNs, it provides a well-rounded VPN product with great ease of use and top-notch security.
3. F-Secure Freedome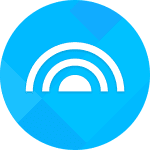 No logs and easy-to-use
Unblocks Netflix and BBC iPlayer
Cross-platform (Win, Mac, iOS, Android)
F-Secure Freedome VPN is a more recent addition to the VPN roster, and its strengths translate very well to the Android format. It is a sleek, attractive client that can be activated with the press of just one button. The company offers a free five-day trial as well, so you can experience its greatest asset: its usability.
Pros
No logs and easy-to-use
Unblocks Netflix and BBC iPlayer
Cross-platform (Win, Mac, iOS, Android)
No-registration 5-day free trial
30-day money-back guarantee
Clear PP and ToS, ample FAQs, live chat and phone support
Packages for up to 7 devices
Doesn't leak DNS
Cons
No kill switch
No OpenVPN
No advanced customization options
No monthly plan
Not the largest network of servers
Leaks WebRTC, IPv6
Beyond its slick client interface, F-Secure does not have a lot of compelling configurations or extra features beyond its built in virus scanner. For many users, this will be fine, however.
It's also important to note that F-Secure Freedome has a smaller amount of servers, which are primarily located in Europe and North America. As such, it probably won't be great for everyone, especially if you live in more remote areas of the world. Within these particular regions, however, performance is good, if not completely consistent.
F-Secure Freedome only offers annual subscriptions, but you can choose how many devices you would like to be able to use with one license so that you have better control over the price, which is reasonable.
4. NordVPN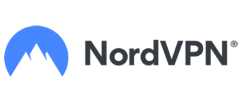 More US city locations than its rivals
Includes malware protection
No-logs policy
NordVPN is a reputable market leader, with budget-friendly plans and servers in over 60 countries. NordVPN users get access to lots of deeper features, like different encryption protocols, a kill switch, and more. Additionally, the company is based in Panama, which is great for privacy.
Pros
A large number of servers
Threat protection with a proprietary security system called CyberSec
Split tunneling
Obfuscated servers for China and other locations where VPNs are discouraged
No-logs policy
Automatic wi-fi protection
Cons
Parts of the server network have poor download speeds
No servers in India
Onion over VPN can be slow
NordVPN also has an easy installation and a great mobile interface, making it a user-friendly option for Android users. While their customer service and support are only so-so, it's unlikely you will need any help getting up and running or using some of Nord's basic features.
Depending on what you use your tablet for, you may experience some issues with data speed and performance. While many users are happy with Nord, it is not the fastest VPN available. That being said, it has plans for under $4/month, which certainly makes it an affordable option for anyone on a budget.
5. Private Internet Access

More locations in the USA, aims to provide a server in every state
Makes excluding apps and sites from the VPN very easy
Real customer service, not just a chatbot
Private Internet Access provides a great balance between security, performance, and price. It also has additional features like DNS and IPv6 leak protection. For subscription plans of a year or more, Private Internet Access comes in at an impressive $3.33/month. It also has more servers than any other VPN, which means uptime and consistency are great, regardless of whether you are using your tablet at home, or taking it on the road.
Pros
PIA is one of the few VPNs to have a server in China
Security features include malware, tracker, and ad blocker
Good choice of dedicated IP address locations
Antivirus add-on
A strong no logs policy
Easy to use VPN app functionality
Cons
Can't get into Amazon Prime or Hulu
Doesn't state how many servers it operates
The downside is a noticeable drop in performance compared to the more expensive options. Depending on what types of activities you use your tablet for, this may not justify the lower price point. High-definition streaming and online gaming may not perform at their best. It is important to recognize that it is hard to predict what kind of latency and data transfer speed you will get from your location and device. Private Internet Access currently offers a 7-day free trial so you can see for yourself.
6. TunnelBear

If you've never used a VPN before, try TunnelBear
The TunnelBear animation makes it a child-friendly app
TunnelBear makes its services available for free in places where mass movements protest against government censorship
TunnelBear is a smaller VPN provider that promises a great balance of security, usability, and price. The company also offers a free version with limited monthly data that can be a great way to get started, and depending on how much you use your tablet, could actually provide enough bandwidth. TunnelBear is also a no-log service, which makes it as private and anonymous as a VPN can get.
Pros
Amazing app animation
Fun bear-based terminology
Works in China
Public WiFi hotspot protection
Free version
Cons
Doesn't install on routers
No VPN app for Linux or Chrome OS
No longer offers a browser extension for Opera
Can't get into Disney+, ABC, or the ITV Hub
The downside of TunnelBear, as with many newer and smaller companies, is a more limited selection of servers. Currently, there are only server locations in 20 countries. While this adequately covers most of North America, Europe, and Asia, users who live in or heavily travel to places in Africa and the Middle East may want to look to a different provider. For content streaming, also note that you will not be able to access content that is restricted to only these areas.
TunnelBear put a noticeable emphasis on creating a great mobile experience, with a sleek look and a built-in ad blocker. For an Android user who plans on sticking around the supported region, TunnelBear is an exciting new VPN.
7. Hideman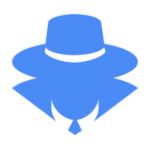 Free 4 hours every week
Refund (21 business or 30 calendar days)
Solid encryption
Hideman is a VPN that currently offers a mobile-only subscription for Android and iOS users. If you are looking for privacy and anonymity on your Android device, Hideman may be just what you're looking for.
Pros
Free 4 hours every week
Refund (21 business or 30 calendar days)
Solid encryption
No logs for paid members
Clear, transparent ToS and Privacy Policy
Intuitive, cross-platform software
Up to four simultaneous connections in the paid plan
Accepts Bitcoin
Cons
Free version is limited (no streaming, few servers, slow connection)
UK-based
Leaks DNS
Browser extension was glitchy in my tests
Logs transfer data of free users and keep it for 14 days
Either version of this VPN has consistent performance, and no log-keeping for paying users (there is also a free version with limited bandwidth, which keeps some user logs). Like many smaller VPN providers, most of Hideman's servers are in North America and Europe, so be sure to check what servers are near you if you live outside these areas.
Overall, Hideman provides a very pleasant and affordable mobile VPN experience. Their mobile-only plan makes it clear that they put a lot of effort into the user experience for Android users, and is one of the best VPNs specifically designed for this type of use.