Best VPNs with a Free Trial (2023)
Last updated on January 8th, 2023
We might receive compensation from the companies whose products we review. The opinions here are our own. For the record, bestvpn.org does not condone illegal streaming or piracy disguised by VPNs. A VPN is primarily a means of privacy and security protection. Use it wisely and keep out of trouble.
Our top pick!

Always evades internet control in the PRC
Keeps ahead of the Netflix VPN detection algorithm
Benchmark tests show excellent speed

Smart DNS service, understands the technology
Comprehensive security add-on package.
No data throughput limits and has a no-logs policy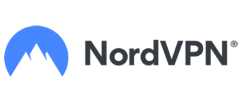 More US city locations than its rivals
Includes malware protection
No-logs policy
It is vital to try out a VPN with a free trial to ensure you love the interface. A free VPN trial provides you access to all the features that make a VPN a helpful tool for helping with privacy, accessing streaming services, protecting you from hackers on public Wi-fi networks, and ensuring confidential internet access.
With so many VPN providers in the market, it can be easy to get caught up in free trials that only provide you with a handful of options or offer limited speed. In this article, we cover the best ones available.
What is a VPN free trial?
A free VPN trial provides you the chance to get a feel for the VPN's specs and decide if you want to use that VPN's services or not. Free trials can be frustrating to navigate through sometimes, especially since the VPN you might have your eye on may not offer a free trial in the first place.
While some VPNs provide a 30-day money-back guarantee that can be substituted for a trial, others come with a free subscription option. There are also VPNs that offer a combination of both.
VPN free trial vs. money-back guarantee
It is commonplace for a VPN provider to provide a 30-day money-back guarantee, which may be marketed as a free trial. However, you should know that this is not technically a 'real' free trial.
While a free trial means you would not pay for that period of use, a 30-day money-back promise simply provides you the security that if you decide not to proceed with the VPN within that time frame, you will be completely refunded.  Hence, money does leave your account and will only be refunded to you if you cancel the service within that primary month.
What to look for in a free trial
Are you looking for the best VPN with a free trial? Some people don't want to pay for a VPN unless they have tried it fully and tested its functionality. With a free VPN trial and IP address, you have the chance to test the service first. However, here are some important factors to consider first.
1. The duration of the free trial
Overall, VPNs don't tend to provide free trials except for very limited periods of time, like a 7-day trial or on specific devices such as Android. However, VPN providers use the enticement of a free trial to draw in users. Occasionally, a free trial might appear on offer, but in most cases, you will need to go looking.
2. Access to all features
There are different limitations you have while using a VPN free trial. It could be that you are having slow speeds since you are limited to a smaller pool of the server network with limited server locations. You may also face data caps that could lead to your free trial ending after a few hours because you reached the limit fast. Further, specific features such as ad blockers and split tunneling could be limited.
It is vital to check the terms & conditions before committing to a risk-free VPN free trial. For example, you should check if the VPN offers a no-logs policy, DNS leak protection, and prevention from ISPs who are trying to sneak a peek at your online activity.
There's no use joining a free trial that limits all the essential features, after all. Instead, you could opt for the 30-day money-back guarantee instead. This way, you can test the complete service with all features for a longer period, which permits you to really get to know the VPN.
3. Convenience of canceling
Some VPNs let you use a free trial with no credit card, while some do not give you this service. The best free trials will ask for an email address and no credit card details. Anyway, most VPNs need payment information for you to test them.
Make sure to read the fine print before starting and canceling a free trial. In some cases where credit card details are required, it is likely you will be charged quickly when your trial period expires.
Best VPNs with free trials
Below, we have rounded up a list of the top VPNs with free trials in 2022. They are all reputable, trusted VPN providers, so their trials are worth considering if you are looking for a long-term subscription.
1. ExpressVPN
Best VPN with a 30-day money-back guarantee
Our top pick!

Always evades internet control in the PRC
Keeps ahead of the Netflix VPN detection algorithm
Benchmark tests show excellent speed
ExpressVPN is built for speed. Not only are its speeds quick, but they are also pretty consistent. It is one of the fastest VPNs in our speed tests and makes it optimal for activities like gaming, streaming services, torrenting, and kill switch. The 24/7 live chat support the VPN offers is also great if you're just getting started or have questions.
Pros
Installs on routers
Simultaneous connection allowance of five devices
Split tunneling
Large choice of server location
Very strong connection encryption
Cons
One of the most expensive VPN services
China blocks its main website (but not functionality)
Live chat support is not always responsive
Its streaming performance is just as good. ExpressVPN unblocks all the famous streaming sites, including Amazon Prime Video, Netflix, BBC iPlayer, and more.
There is a 30-day free trial, but there are some hidden catches. It is just accessible on Google Play and iOS app store, and windows, and you are not eligible for the 30-day money-back promise if you decide to keep it. The iOS app also needs credit card info, which automatically charges if you forget to cancel at least 24 hours prior to the trial expiration.
2. Surfshark
Affordable pricing with a 30-day money-back guarantee

Smart DNS service, understands the technology
Comprehensive security add-on package.
No data throughput limits and has a no-logs policy
Surfshark is another amazing free trial VPN service that permits you to test all of its specs free of charge for seven days. You can get a complete sense of how this VPN works, as it does not restrict access to any of its attributes.
Pros
A long list of locations in the USA
Dodges the Great Firewall of China
Virtual servers to access India
Add-on cybersecurity protection package
Smart DNS option for fast streaming
Unlimited devices can be connected simultaneously per account
Cons
7-day free trial only available on mobile apps
Not as many VPN servers as NordVPN
Runs static IP servers but doesn't sell dedicated IP addresses
Can't get into BBC iPlayer or Hulu
It provides a free trial for macOS, as well as mobile devices – iOS and Android. Alternatively, you can use the 30-day money-back guarantee on all devices, including Linux, Windows, and apple.
Once you get a free Surfshark trial, you can use it for free on as many devices as you want since it provides unlimited simultaneous connections. You will be capable of accessing 3200+ servers in ninety-five countries and unblock Peacock, Netflix, Amazon price, and other streaming platforms.
Further, it has professional 24/7 customer support to answer any questions regarding the free trial terms or setup. They also take care of full refunds immediately in case you want to use the money-back guarantee.
3. NordVPN
Value provider with a 7-day free trial on Android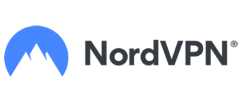 More US city locations than its rivals
Includes malware protection
No-logs policy
NordVPN is another high-standard and fast VPN that offers services free of charge. You can test its connection speed, accessible network of VPN servers, and encryption protocols without spending a single penny.
Pros
A large number of servers
Threat protection with a proprietary security system called CyberSec
Split tunneling
Obfuscated servers for China and other locations where VPNs are discouraged
No-logs policy
Automatic wi-fi protection
Cons
Parts of the server network have poor download speeds
No servers in India
Onion over VPN can be slow
Getting the free trial period would not take more than a few minutes, as it provides a very easy setup process. Even though it needs you to enter the credit card details, you would not be charged for up to seven days.
NordVPN also provides a 30-day money-back guarantee, so you can extend your trial period. Bear in mind that it supports Google Pay, PayPal, Amazon Pay, and cryptocurrency payment methods in case you don't want to use a credit card.
You can obtain a free NordVPN trial on Android devices and full access to all of the VPN's features: enjoy 5500 + ultra-quick servers in 59 different countries and unblock the most popular streaming sites like Hulu, Disney+, Netflix, BBC iPlayer, and others.
Further, it supports the speedy NordLynx tunneling protocol and has unlimited bandwidth that does not slow you down. So, even with the free NordVPN trial, you will be able to enjoy remarkable speeds and streaming.
4. CyberGhost
The longest money-back guarantee of 45-days

Precise locations
Very large VPN server network
Offers a 45-day money-back guarantee
CyberGhost's free offerings are pretty special, including a 1-day free trial on desktop – something that NordVPN, Express VPN, and Surfshark do not offer – and a 7-day free trial on mobile.
Pros
The cool VPN app design
A larger number of servers than most of its rivals
Split tunneling options
Proprietary nospy server technology that can avoid detection in places like China
A strict no-logs policy
A 45-day money-back guarantee
Cons
Some server locations are spoofed – the CyberGhost servers aren't really where they say they are
The VPN has to be manually set up on routers
Not as fast as advertised
If you would love to go further, CyberGhost offers a 14-day money-back promise with its one-month package and a 45-day money-back guarantee with its extended plans.
CyberGhost has a remarkable user interface with various plans, designed with both advanced and beginner VPN users in mind. It also covers the basics, including a mechanical kill switch and split tunneling feature, which is accessible for iOS and Android only. There are also the latest features like the ad blocker, which blocks trackers, suspicious ads, DNS, malware, and URLs.
5. Windscribe
Free trial and generous free plan available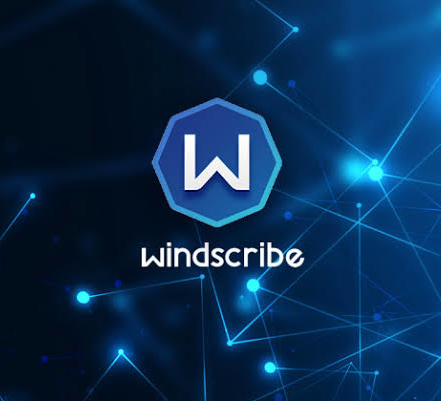 The Windscribe browser extension contains more than just a VPN implementation
You can get up to 10 GB of data throughput per month with the free version of Windscribe
Combine the desktop app and the browser extension to create your own double-hop VPN
Windscribe's free plan offers 10GB of data per month. It also limits you to VPN servers in 10 countries, however, is a solid option for those on a budget. You can use R.O.B.E.R.T., Windscribe's customizable server-side domain, and IP blocking tool, with just 3 access rules on the free plan.
Pros
Lots of free cybersecurity tools
Extensive privacy controls
Split tunneling options
Unlimited simultaneous connections
Easy port forwarding
Cons
More expensive than some of its big rivals
The autopilot option doesn't change the IP address
Slows connection speeds
Other than those limitations, free Windscribe users can access the full service. Windscribe's money-back guarantee on paid packages runs for only 3 days, so testing it out with the free plan is your top bet.
Beyond that, Windscribe's paid plan provides the same security features that are found on the free version, including an AES 256-bit encryption, automatic kill switch, OpenVPN and IKEv2 protocols, and WireGuard.
To sum it up
If you're looking for the best VPN with a free trial, ExpressVPN is your best bet. But if you are looking for a free VPN to use long-term with an accommodating free plan, Windscribe performs best.
Make sure to choose an honest and reliable provider – especially since many free VPN apps in the App and Google Play Store don't work correctly or are a threat to your security and privacy. Internet safety starts with the best VPN, and sometimes, that means starting with the best trial.
FAQs
What is a free trial for VPN?
A VPN free trial allows you to test a VPN's features without committing to a year plan or monthly subscription. It also means you can cancel your services at any time with no cost or upfront payment.
Which VPN has a 30-day free trial?
Most VPNs offer very limited free trials. However, almost all popular VPN providers do offer a 30-day money-back guarantee in place of a free trial.
Which VPN has the longest free trial?
The VPN with the longest money-back guarantee in place is CyberGhost which offers a 45-day term.