Best VPNs for Torrenting (2023)
Last updated on January 8th, 2023
We might receive compensation from the companies whose products we review. The opinions here are our own. For the record, bestvpn.org does not condone illegal streaming or piracy disguised by VPNs. A VPN is primarily a means of privacy and security protection. Use it wisely and keep out of trouble.
Our top pick!

Always evades internet control in the PRC
Keeps ahead of the Netflix VPN detection algorithm
Benchmark tests show excellent speed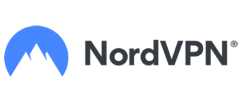 More US city locations than its rivals
Includes malware protection
No-logs policy

No limit on the number of devices you can connect at the same time
SOCKS5 proxy, which its main rivals don't have
More VPN servers in more US cities to dodge blackouts
Today, more and more Internet users are turning to VPN services to provide online security and protect their privacy. With the wide range of VPN products that are emerging to meet this demand, the consumer faces a dizzying variety of choices in choosing the best service. The choice becomes more complex when some basic research shows that each different VPN will vary based on subscription plans, bottom line performance, best regions of access, and security features.
The best way to narrow down your choices is to first determine what types of security and performance needs you require, based on your most common Internet activities. For the user looking to use a VPN while torrenting to download programs and files, some VPNs rise above others as the best options.
Torrenting brings some specific requirements of a VPN. The shared nature of the activity means that security is of high importance. At the same time, speed is a concern – the use of any VPN service will compromise download speed, so the torrenting user should shop for a product that maintains performance.
The good news is that, even though there are a dizzying number of options, the user looking to purchase a VPN will be able to find the best service to suit their needs. Here, we will go over some of the factors to take into account while shopping around, and then recommend some of the best VPNs for torrenting specifically.
A priority on security
Torrenting enables very fast download speeds for large files by connecting with several other users. An obvious downside of torrenting, then, is the privacy and security concerns that come with the territory of connecting to several other Internet users at once, allowing all of them to share pieces of files and see your IP address. This makes it imperative to choose a VPN with great security features for the user looking to download torrented files.
The first factor when determining the privacy of user information over a VPN is where the service is based. Each country comes with its own set of regulations, some requiring user data to be stored for a certain number of days. A VPN based in a country like Switzerland, with great privacy laws and no invasive government agencies, will provide some advantages on this front.
Additionally, most VPNs will explain what types of logs they store and for how long. Very few keep any user logs past 30 days (typically for three days or less), but it pays to make sure and read the fine print. Also, different types of logs may be kept. Usually, these logs only consist of some small portion of your activity, however.
Aside from these privacy considerations, VPNs provide security in the form of data encryption and authentication systems. This aspect of a VPN is extremely important, especially for torrenting. For each product listed below, we will review and evaluate security system strength.
Maintain high download speeds
Since the aim of torrenting is to quickly download large media files, it is also important to choose a VPN that doesn't create a drastic decrease in speed and performance. While any test of download speed will be high variance, general observation shows a decrease in speed anywhere from 15% to 40%, or even more.
It is also important to note that a further distance from the VPN server location will decrease performance. All of the major VPNs now have dozens or even hundreds of server locations to allow users around the world to access the best possible connection.
The best way to evaluate VPNs along this axis is through user tests, as well as making notes of server locations.
Other factors to consider
Security and performance are the two main pillars that are used to evaluate the strength of a VPN service, but there are other factors that may be more or less important to different users. These include ease of use and crispness of the UI, quality of customer service, browser extensions, and more. Additionally, the cost of a VPN subscription can vary from one provider to the next, often with discounts for longer contracts. These other considerations should play a part in weighing the different VPN options.
Balancing your torrenting needs
Torrenting media files creates several demands on the VPN being used. Due to large file sizes, maintaining speed is very important. At the same time, however, the nature of file sharing means that there are more security concerns than with casual Internet use, as well. It can be tough to balance these needs with other factors such as price, customer support, and access to deeper features. These 7 VPNs are all great products that will give you a great torrenting experience – the challenge is finding the one that suits your specific needs.
1. ExpressVPN
Our top pick!

Always evades internet control in the PRC
Keeps ahead of the Netflix VPN detection algorithm
Benchmark tests show excellent speed
ExpressVPN is positioned as a safe bet for torrenting Internet users. Being based in the Virgin Islands, and having been in business since 2009, the company has great policies on privacy and has a track record that highlights its devotion to online privacy. They store no user logs that track online activity back to a specific IP; however, they do say that they "may collect" information on total daily data usage, times connected to their service, and choice of server location.
Pros
Installs on routers
Simultaneous connection allowance of five devices
Split tunneling
Large choice of server location
Very strong connection encryption
Cons
One of the most expensive VPN services
China blocks its main website (but not functionality)
Live chat support is not always responsive
According to user reviews, ExpressVPN also has great performance qualities. Downloads will be fast, and connectivity to the service has 99.9% uptime. The established company also has server locations in over 90 countries, making it great for traveling as well as for international users who are limited to nearby VPN servers.
Coming in at $12.95/month, or $8.50/month purchased annually, ExpressVPN is one of the more costly options. While it doesn't have some of the bells and whistles of other VPN providers (only 2 devices may be connected simultaneously, for example), it is a proven service with a great reputation for privacy, security, and speed.
2. NordVPN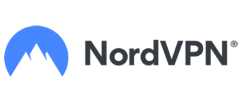 More US city locations than its rivals
Includes malware protection
No-logs policy
NordVPN is a trustworthy company that comes in at a reasonable price point, which gets better the longer you sign up. It is widely regarded as the most secure VPN available – not only do they have a no-log policy, but also features automatic double-encryption. Since security is a major concern when it comes to the world of torrenting, Nord is a popular choice among users who anticipate downloading a lot of media and files.
Pros
A large number of servers
Threat protection with a proprietary security system called CyberSec
Split tunneling
Obfuscated servers for China and other locations where VPNs are discouraged
No-logs policy
Automatic wi-fi protection
Cons
Parts of the server network have poor download speeds
No servers in India
Onion over VPN can be slow
As far as performance, NordVPN is above average as well. With ample international server locations, it is a reliable and consistent service for uninterrupted torrenting. While it doesn't blow away all the competition on speed tests, it is definitely no slouch in that department.
The product is well-rounded, with an attractive client and a choice of different security protocols. Users are able to connect multiple devices, but can only one for each security protocol, which can be prohibitive.
3. IPVanish

No limit on the number of devices you can connect at the same time
SOCKS5 proxy, which its main rivals don't have
More VPN servers in more US cities to dodge blackouts
IPVanish is another of the big VPN providers with a history of success. It is similar to ExpressVPN in that it is a bit more expensive (from $6.50 to $10 per month, depending on the plan), but has good performance and hundreds of servers worldwide. Add in its zero-log privacy policy, and this is a VPN sure to appeal to the torrenting Internet user.
Pros
Good at dodging blackouts on US sports streaming sites
A large IP address pool
Split tunneling available
Strong IP leak protection
IPVanish support is available around the clock via chat and email
Cons
No app for Linux
No browser extensions
30-day money-back guarantee only for the annual plan
Prices increase after the first subscription period
No malware or antivirus service
IPVanish differs in the types of users that will appreciate it the most. It has a lot of special features, like IP address cycling and a Kill Switch, but these come at the expense of a clunky and unattractive user interface. This makes it less friendly for beginners or users who want something simple and effective but can provide more options and configurations for the truly technical user. It also allows connection from up to 5 devices simultaneously, adding to its appeal as a robust product.
4. Private Internet Access

More locations in the USA, aims to provide a server in every state
Makes excluding apps and sites from the VPN very easy
Real customer service, not just a chatbot
For torrenting purposes, Private Internet Access is an established competitor that provides a great balance between security, performance, and price. It also has additional features like DNS and IPv6 leak protection and multiple device support. For subscription plans of a year or more, Private Internet Access comes in at an impressive $3.33/month.
Pros
PIA is one of the few VPNs to have a server in China
Security features include malware, tracker, and ad blocker
Good choice of dedicated IP address locations
Antivirus add-on
A strong no logs policy
Easy to use VPN app functionality
Cons
Can't get into Amazon Prime or Hulu
Doesn't state how many servers it operates
The downside is a noticeable drop in performance compared to the more expensive options. Depending on how much you plan to torrent, this may not justify the lower price point. At the same time, consistency and uptime remain high – while there are not as many international server locations (only in about 30 countries right now), in these regions, there are thousands of servers to choose from.
Because of the regional variance in performance, it is recommended to take advantage of the 7-day money-back guarantee to see how it works for you.
5. AirVPN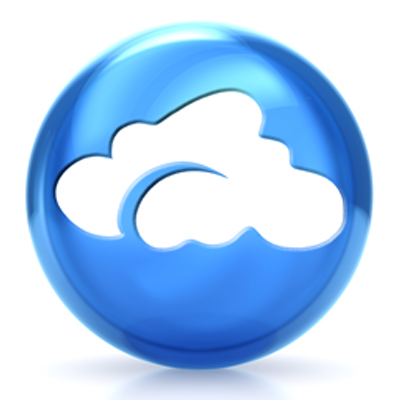 3-day free trial
Intuitive, straightforward interface and overall
User experience
AirVPN is one of the smaller VPN providers, but has great credentials and has built a loyal following. The company has a genuine focus on user privacy, delivers excellent performance, and is well-priced.
Pros
3-day free trial
Intuitive, straightforward interface and overall
User experience
Logs are not stored
Emphasis on security and privacy
Transparent server statuses
Cons
Limited number of server locations
Blocks ipv6
No prevention against adware and malware
For torrenting, AirVPN delivers some of the fastest and most consistent results on different speed tests. Additionally, they have no monitoring in place and keep no user logs, so you can rest assured that your privacy is being protected. The technical pedigree of its founding group also means that you can rely on great security and encryption.
Since the company is smaller than some of the other ones on this list, it does not have as geographically diverse servers, which are located in only 16 countries right now. It also caters more to power users, and the less technically savvy or less patient may want to look elsewhere.
6. VPNArea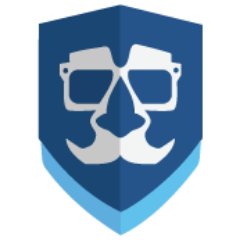 The cell phone app worked seamlessly
Customer service seemed genuinely interested in helping
24/7 Live Chat
The last product on our list, VPNArea is known for its fast and easy setup, appealing UI, and support for multiple devices – all at an appealing price point.
Pros
The cell phone app worked seamlessly
Customer service seemed genuinely interested in helping
24/7 Live Chat
Privacy is protected; they're not part of the 14 eyes and don't log data
Fully autonomous iOS app for iPhone/iPad on App Store
Desktop app for Mac and Windows (no always-on-top, no leaks, new design)
Cons
Download instructions confusing; must be followed closely for program to work
While not the fastest-performing VPN, it has more than ample speed for the casual or occasional torrent user. Remember, this list is the best of the best, so VPNArea is not truly a 'slow' VPN service. Additionally, VPNArea has all of the best security features and total privacy with a no-log system. The company's headquarters being in Bulgaria adds an extra layer of comfort due to the country's privacy-friendly legal system.
VPNArea currently has servers in over 60 countries. Some users report occasional loss of connection or performance drop, so it would help to research how many servers are available in your region.