Best VPNs for the USA (2023)
Last updated on January 8th, 2023
We might receive compensation from the companies whose products we review. The opinions here are our own. For the record, bestvpn.org does not condone illegal streaming or piracy disguised by VPNs. A VPN is primarily a means of privacy and security protection. Use it wisely and keep out of trouble.
Our top pick!

Always evades internet control in the PRC
Keeps ahead of the Netflix VPN detection algorithm
Benchmark tests show excellent speed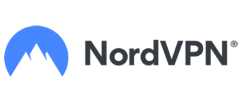 More US city locations than its rivals
Includes malware protection
No-logs policy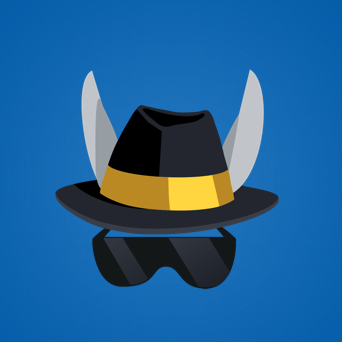 Very granular control over Location Mode in desktop version
Amusing UI graphics
Supports OpenVPN
If you live or work in the United States, you are fortunate because there aren't many government-imposed Internet restrictions. However, while the US may not have the extreme amount of control that a country like China does, the US government can monitor people's Internet activity. In fact, the USA PATRIOT Act allows the FBI to force ISPs to surrender records about customers. You will also run into content barriers on a more local level. Access to websites can – and often is – banned by schools, workplaces, and other institutions. If you don't feel like dealing with these content barriers, or simply want to hide from the prying eyes of government agencies and your ISP, using a VPN is a must.
Thanks to the likes of Edward Snowden, we are more aware of the extent to which the US government spies on its citizens. We are also more aware of how necessary a VPN is to ensure our privacy. And if the FCC decides to roll back net neutrality protections, a VPN could be necessary to prevent bandwidth throttling.
How to choose a good VPN
It's no secret that the market is flooded with VPN providers. Some are good. Some are bad. And some are downright awful. Here are a few things you'll probably want to keep in mind as you're evaluating your options:
Performance and speed: How does using a VPN impact your performance and speed? A slow connection might be OK if you're just casually checking your but it could end up being pretty problematic if you're downloading large files, streaming video, or playing games.
Privacy and security: How well does the VPN protect your anonymity? What sort of data do they collect? If there's a security breach, do they have a plan in place to protect your identity?
Features and services: Some VPNs offer options like port selection, kill-switches, and automatic server switching. Do you need all these features? Figure out what you do and don't need. This will make your decision a lot easier in the long run.
Duration: How long will you need the VPN for? Is it something you'll be using at home indefinitely? Or is it just something you're going to use for a certain period of time, like when you're traveling?
Ease of use: How easy is the VPN to install, set-up, and manage? Is customer support helpful and responsive?
Price: How much are you willing to pay for privacy and anonymity?
Sure, there are other things that you may want to consider, like the privacy laws that govern a VPN's corporate headquarters, but this checklist should serve as a pretty good foundation for evaluation purposes. In fact, it's actually the same checklist I used to evaluate the VPN's listed below.
Regardless of whether you are concerned about your privacy or simply trying to prevent bandwidth throttling from your ISP, a good VPN is an indispensable tool. All of the below VPNs have their own ups and downs. Think about what you want the most out of your VPN, compare the alternatives, and then decide which one is right for you. You can't go wrong with any of the options I've outlined here.
1. ExpressVPN
Our top pick!

Always evades internet control in the PRC
Keeps ahead of the Netflix VPN detection algorithm
Benchmark tests show excellent speed
ExpressVPN provides dedicated desktop and mobile apps along with over 1,000 servers in over 94 countries, which means plenty of options for you to spoof your location. There's also a DNS option to geo-spoof your location and proxy servers to dodge overreaching government surveillance, as well as a kill switch that'll prevent applications from connecting to the Internet if your service cuts out. They couple this with an easy-to-use interface and customer support that includes both 24/7 email contact and live chat options.
Pros
Installs on routers
Simultaneous connection allowance of five devices
Split tunneling
Large choice of server location
Very strong connection encryption
Cons
One of the most expensive VPN services
China blocks its main website (but not functionality)
Live chat support is not always responsive
ExpressVPN offers monthly plans at $12.95 per month. Annual subscriptions drop to $8.33 per month and 15-month plans are $6.33 per month. ExpressVPN provides a 30-day money-back guarantee to all users. No free trials are available, and all plans are sadly restricted to three simultaneous connections.
The service itself performs well during tests. US servers clocked in at download speeds of 20 to 25 Mbps, and more remote servers in places like Pakistan come in at around 18 Mbps. While there are a few slow servers here and there, overall performance is good.
Since the company is based out of the British Virgin Islands, they aren't governed by US laws, which is great if you're someone who values your privacy above all else, and their Terms of Service state that they will never log traffic data or browsing activity. Some details like your server choice, the total amount of data exchanged, and connection dates are collected, but they don't log connection times or IP addresses.
2. NordVPN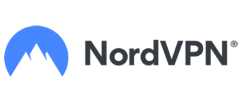 More US city locations than its rivals
Includes malware protection
No-logs policy
NordVPN sells itself on its powerful feature set, which includes multi-platform support, DNS blocking, a kill switch, P2P support, and a "smart-play" tool for accessing streaming services. They maintain over 1000 servers in 59 different countries and allow you to connect up to six devices at a time. Despite being chock-full of features, the user interface is straightforward, with all customization options clearly labeled. The website is a bit difficult to navigate, however, and finding user support options can be a chore.
Pros
A large number of servers
Threat protection with a proprietary security system called CyberSec
Split tunneling
Obfuscated servers for China and other locations where VPNs are discouraged
No-logs policy
Automatic wi-fi protection
Cons
Parts of the server network have poor download speeds
No servers in India
Onion over VPN can be slow
As far as pricing is concerned, a monthly subscription comes in at $11.95, a six-month plan is $7.00 per month, and an annual subscription comes out at $5.75 a month. There's also a two-year plan for $3.29 a month. All plans come with a 30-day money-back guarantee, and credit cards, Paypal, and Bitcoin are all acceptable forms of payment.
NordVPN delivers consistent performance across the board. Some servers, like those in Costa Rica and Italy, had considerable drops in ping, but download and upload speeds remained consistent and usable, with a 25-35% reduction overall.
When it comes to privacy, NordVPN has a no log policy. They don't monitor or record time stamps, traffic logs, IP addresses, or bandwidth. And since the company is based in Panama, they don't fall under the jurisdiction of US and European data collection agencies.
3. HideMyAss!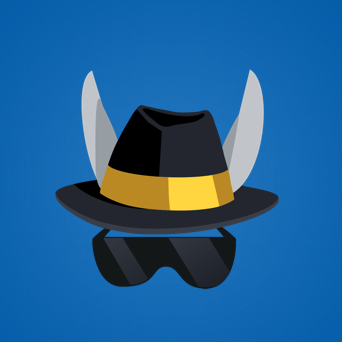 Very granular control over Location Mode in desktop version
Amusing UI graphics
Supports OpenVPN
HideMyAss is the brainchild of AVG Technologies, the company that developed the popular AVG antivirus program. They have 900 servers in almost 200 countries, so the world is your oyster with this VPN. HMA is extremely user-friendly, with options clearly labeled. In fact, it's so easy to use that there's even an option for them to automatically fill in all the options for you so you can instantly connect. This is perfect if you're using a VPN for the first time and are a little wet behind the ears. For more advanced users, you have the option of connecting to a server located in the nearest country with laws protecting free speech, or an individual server from a list of all servers.
Pros
The name! I love the name "Hide My Ass!" It makes me laugh every time.
Very granular control over Location Mode in desktop version
Amusing UI graphics
Supports OpenVPN
Cons
Speed: I experienced a 50% loss in download speed
Located in a Five Eyes country
They log your IP
Failed with Netflix and BBC iPlayer
A one-month subscription will set you back $11.02, a six-month plan costs $8.33 per month, and an annual subscription costs $6.55 per month. They accept payments by credit card, PayPal, and bank wire transfers, but not Bitcoin.
In terms of performance, HideMyAss stumbles a bit. Tests usually resulted in a faster ping time, but download speeds dropped by an average of 15%. In some testing I did, it was cut in half.
HMA's privacy data collection policies are a little worrying, because the company does maintain logs regarding user activity. IP addresses are tracked, as is the time of connection and the IP address of the VPN server used. And since the company is based in the UK, which is a Five Eyes country, I'm a little wary about how this information is used.
4. IPVanish

No limit on the number of devices you can connect at the same time
SOCKS5 proxy, which its main rivals don't have
More VPN servers in more US cities to dodge blackouts
IPVanish is a Phoenix-based company that maintains an impressive 700+ servers in over 60 countries. A kill-switch and DNS leak protection are coupled with an intuitive user interface and OpenVPN in a reliable and affordable VPN that'll allow you to connect up to 5 devices at a time. IP switching, 256-bit AES encryption, unlimited bandwidth, and SOCKS5 web proxy round out their impressive list of features.
Pros
Good at dodging blackouts on US sports streaming sites
A large IP address pool
Split tunneling available
Strong IP leak protection
IPVanish support is available around the clock via chat and email
Cons
No app for Linux
No browser extensions
30-day money-back guarantee only for the annual plan
Prices increase after the first subscription period
No malware or antivirus service
IPVanish has a $10 month-to-month plan, a three-month plan that'll set you back $8.99 per month, and an annual subscription that costs $6.49 per month. They accept payments by credit card and Paypal and are one of a handful of VPNs that'll also accept payments via Bitcoin as well. They don't offer a free trial, but there is a seven-day money-back guarantee.
Performance wise, the IPVanish is rather unpredictable. Some tests were impressive, with an improvement in speed of about 15%. But in other testing, download speeds were slashed in half. Upload rates tended to be steadier. Results were inconsistent, but always manageable.
IPVanish does not maintain logs of IP addresses or connection times, but the company is headquartered in the United States and must comply with any and all requests from the FBI and NSA.​
5. PureVPN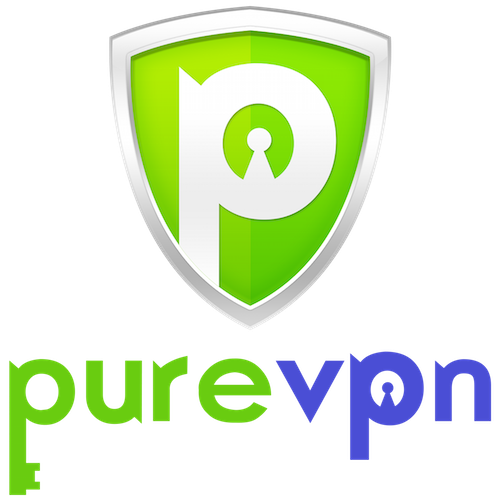 Excellent client with pre-configured modes for streaming, P2P, privacy
Kill switch
Support for wide range of protocols, including OpenVPN
Hong Kong-based PureVPN boasts an impressive feature set, which includes a unique split-tunneling option that allows you to choose which traffic goes through the VPN and which goes through your regular ISP. They also have a browser that provides users with a 20Mbps boost in their speed, regardless of their Internet connection's speed. The user interface isn't the greatest and certain options are hard to find, but with over 500 servers in 141 countries, and dedicated apps for Windows, Linux, and Android, PureVPN is definitely worth your consideration if you're looking for a well-rounded VPN at a great price point.
Pros
Excellent client with pre-configured modes for streaming, P2P, privacy
Kill switch
Support for wide range of protocols, including OpenVPN
Great for newbies and experienced users alike
Wide server coverage
Good speeds
24/7 support
Accepts Bitcoin
Cons
No free trial
7-day money-back guarantee comes with restrictions
No Netflix
No BBC iPlayer
Client is not as "one-click" as advertised, and troubleshooting requires technical skills
A 30-day plan clocks in at $9.99, a six-month subscription is $7.99 per month, and a 2-year plan is $59.99. Acceptable payment methods are via credit card, Paypal, and Bitcoin. No free trials are available.
PureVPN does extremely well in performance tests. It occasionally even improves regular download speeds and averages 80% of normal download speeds. Latency tends to be around 5% higher than normal in most cases. Upload speeds are fairly consistent with regular speeds.
While they do log the amount of time you are connected to a server and the total bandwidth used, they do not log which websites you visit or files you download.