Best VPNs to Use in China (2023)
Last updated on January 8th, 2023
We might receive compensation from the companies whose products we review. The opinions here are our own. For the record, bestvpn.org does not condone illegal streaming or piracy disguised by VPNs. A VPN is primarily a means of privacy and security protection. Use it wisely and keep out of trouble.
Our top pick!

Always evades internet control in the PRC
Keeps ahead of the Netflix VPN detection algorithm
Benchmark tests show excellent speed

Smart DNS service, understands the technology
Comprehensive security add-on package.
No data throughput limits and has a no-logs policy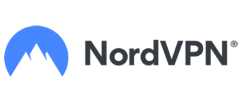 More US city locations than its rivals
Includes malware protection
No-logs policy
If you're going to be living in, working in, or simply visiting China, odds are you will need a great VPN to help you access all the sites and services you want while preserving your privacy and anonymity.
The Chinese government controls nearly every major Internet provider in China, so you'll want a great VPN to get around the "Great Firewall." China is infamous for its constant crackdowns on internet traffic, online censors of streaming services and torrenting, and even issues of accessibility to a reliable VPN connection.
Because VPNs in China are blocked so strictly, finding a risk-free VPN that works well is hard. The best VPN options for China will help you access your blocked websites and ensure that your IP address remains hidden and your traffic is sent via the highest level of encryption.
What is the Great Firewall of China?
The Great Wall of China was built to save China from physical invasion. The Great Firewall was made to save the Chinese population from an invasion of content that the administration deems harmful or bad to Chinese society.
The reason that the Great Firewall is so difficult to break through is that it provides multi-layered protection. The government uses many techniques to block content from entering its country, but it also engages internet companies, media, internet service providers, and authorities in backing these policies of censorship.
In addition to blocking many sites, the Firewall also blocks VPN services and any foreigners on Chinese soil from accessing outside content. This means even VPN apps can have difficulty securing fast speeds and establishing WiFi connections with strong bandwidth for their users.
Because of the continued blocking of VPNs, it is very hard to find any VPN service capable of staying ahead of these restrictive blacklists and regulations. To find a VPN that works in China, you need a VPN willing to put the resources and time to stay ahead of the blocks and ahead of Chinese authorities.
Do VPNs work in China?
Unfortunately, China's firewall limits have increased since the start of the pandemic. This makes it even more challenging to access your favorite websites and streaming platforms online while visiting the country.
To avoid being cut off from apps and websites like WhatsApp, Google, and Facebook, it is vital to get the best VPN. Unfortunately, as many VPN sites are blocked, you must download a VPN before you arrive in China through the Apple App Store, Google Play Store, or directly onto your desktop device.
Plus, you want a safe VPN that has been tested and proven to work in China – downloading a government-verified VPN in China puts your security and privacy in danger.
What to look for in a VPN for China
Aside from picking a reliable China VPN that will provide you uninterrupted access to resources behind the Great Firewall, keep in mind the following things:
Security – Military-grade encryption and the latest protocols are the best for accessing the internet in China. Your VPN should have a kill switch to ensure your data is safe if the encrypted connection is broken. As a bonus, your VPN could provide server obfuscation to make your VPN traffic look like real traffic, decreasing the chance of detection.
Speed – Low speeds can be a huge disadvantage to VPN users, particularly if you are into uploading videos or streaming content to YouTube. So, always pick a VPN with a high speed.
Close server locations – Speed generally depends on the distance between you and the VPN's server. That is why you will get the quickest and most reliable connections from servers in neighboring countries, like Hong Kong, Taiwan, Japan, and South Korea.
Customer support – The more money invested in customer service, i.e., 24/7 accessibility and live telephone operators, the better the VPN generally is. This is very true in China – when VPNs get blocked, you may occasionally need to contact the support team for help and workarounds.
Features – Check that your VPN has no past security or privacy issues that could jeopardize your data in China. All expert VPNs have the best reputations as safe, reliable services.
Privacy and anonymity – China's online surveillance is severe, so your VPN should adhere to a hard zero-log policy. This ensures your data and online activity are anonymous and safe while connected to the VPN servers.
Best China VPNs
Getting around China's censorship policies doesn't have to be an arduous task. All it takes is a good VPN. Each of these VPNs has various options and features and is unique. Take some time to determine what's most important to you, and then evaluate each to determine which one will best suit your needs.
1. ExpressVPN
Our top pick!

Always evades internet control in the PRC
Keeps ahead of the Netflix VPN detection algorithm
Benchmark tests show excellent speed
ExpressVPN delivers a premium service packaged with both desktop and mobile clients, a variety of servers to choose from, and outstanding customer support. Plus, they have stealth servers in 145 cities throughout 94 countries which have been configured to dodge Chinese censorship technology. There's even a smart DNS option to geo-spoof your location.
Pros
Installs on routers
Simultaneous connection allowance of five devices
Split tunneling
Large choice of server location
Very strong connection encryption
Cons
One of the most expensive VPN services
China blocks its main website (but not functionality)
Live chat support is not always responsive
Thanks to the high-speed servers, ExpressVPN can bypass government limitations while keeping your VPN and traffic fully hidden. You will feel safe using ExpressVPN advanced security features, which contain IP leak and DNS protection and best forward secrecy. IP leak and DNS protection ensure that your traffic and location never get exposed to government agencies. At the same time, stunning forward security changes your encryption key each time you link to a different server, stopping any of your future or past transferred data from being deciphered by hackers and the Chinese administration.
Some other helpful security features ExpressVPN has are TrustedServer and split tunneling technology. Split tunneling permits you to pick which apps go via the VPN's obfuscated servers and which don't, while Trusted Security means servers run only on RAM instead of writing to hard drives.
Regarding speeds, ExpressVPN is one of the quickest VPNs on the market. It has over 3000+ servers in 90+ countries globally, including Japan, Hong Kong, and Singapore, permitting you to connect to the nearest server to your place to get the best speeds.
If you encounter any issues while trying to bypass the Great Firewall, it is best to know that ExpressVPN provides 24/7 live chat support.
ExpressVPN supports all big operating systems, permits up to five simultaneous connections, and provides many plans that begin at $6.67/month; plus, it generally includes extra free months with its longest-term plan. It accepts PayPal, credit cards, Bitcoin, and international processors, including AliPay and UnionPay. ExpressVPN plans all come with a 30-day money-back guarantee.
2. Surfshark

Smart DNS service, understands the technology
Comprehensive security add-on package.
No data throughput limits and has a no-logs policy
Surfshark is a cost-friendly option that is effective in China. The service provides a range of features that make it a solid choice for users, including the capability to bypass the Great Firewall. It is based in the British Virgin Islands and has a hard no-logs policy audited by an independent 3rd party known as Cure53. The provider provides a decent server with 3200+ in 65 countries.
Pros
A long list of locations in the USA
Dodges the Great Firewall of China
Virtual servers to access India
Add-on cybersecurity protection package
Smart DNS option for fast streaming
Unlimited devices can be connected simultaneously per account
Cons
7-day free trial only available on mobile apps
Not as many VPN servers as NordVPN
Runs static IP servers but doesn't sell dedicated IP addresses
Can't get into BBC iPlayer or Hulu
Surfshark is very safe. It provides the latest WireGuard protocol that encrypts all of your traffic with the AES 256-bit method. Other protocols include IKEV2 and OpenVPN, which are also the best.
On the streaming front, Surfshark servers are optimized for all big streaming platforms. So you can perfectly watch your favorite content on BBC iPlayer, Hulu, Netflix, Disney +, Amazon prime video, and more.
Surfshark provides three plans. A monthly plan is only $12.95; a one-year plan costs $3.99/month, and a two-year plan costs $2.49/month. You can also get a free trial if you are not sure about getting a subscription plan first.
There is a dedicated application for all devices, including Linux, Mac, Windows, Android, and iOS. Also, customer support is accessible via live chat if you get into trouble with the setup.
3. NordVPN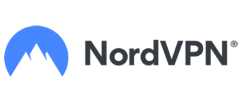 More US city locations than its rivals
Includes malware protection
No-logs policy
NordVPN is one of the top VPNs for China. It has over 5,400 VPN servers in 59 countries globally, though it is not as quick as ExpressVPN. NordVPN does, however, deliver amazing speeds and stunning connections. If you are looking for VPN servers near China, you can connect to NordVPN's obfuscated servers in Hong Kong, Japan, or Singapore. You can also use NordVPN for YouTube, Netflix, Hulu, Google, BBC iPlayer, Amazon Prime Video, Disney plus – and many more platforms from China.
Pros
A large number of servers
Threat protection with a proprietary security system called CyberSec
Split tunneling
Obfuscated servers for China and other locations where VPNs are discouraged
No-logs policy
Automatic wi-fi protection
Cons
Parts of the server network have poor download speeds
No servers in India
Onion over VPN can be slow
NordVPN works in China with its obfuscated servers that can bypass geographic and Firewall restrictions. In addition, it can use a double VPN that sends your traffic via an extra layer of encryption, providing you with the safest experience possible.
This VPN server saves your activity with its OpenVPN and 256-bit encryption and IKEc2/IPSec protocols that will keep your footprint secret. Its CyberSec feature also gives an extra layer of protection from viruses and annoying ads that may emerge.
If you are hesitating about surveillance, it is best to note that Nord is based in Panama, far from the 5/9/14 eyes surveillance, and has a hard no-logs policy.
NordVPN has apps for Mac, Windows, iOS, Android, Smart TVs, Linux, and routers, so finding an app compatible with your device should never be an issue. If you are traveling with your family or in a small group, it is best to know that you can use up to six devices simultaneously with one NordVPN subscription, so you will be capable of using this VPN from China.
4. VyprVPN
Golden Frog, the business behind VyprVPN also runs a gaming platform
VyprVPN pioneered obfuscation techniques and they have always worked well
VyprVPN's no logs policy is confirmed by an independent audit
VyprVPN, which is run by Golden Frog, is based out of Switzerland. The company promises a user-friendly experience while ensuring anonymity and security. While they don't collect DNS requests, they do log timestamps, bandwidth, and IP addresses. Due to favorable Swiss laws regarding data retention, however, this data won't be turned over to anyone else.
Pros
Dodges detection, even in China
Simultaneous connection allowance of ten devices
Split tunneling
Large choice of VPN server locations
Can unblock a lot of premium streaming services
Cons
One of the most expensive VPN services
No VyprVPN app for Linux or Chrome OS
No browser extensions
Can't get into Disney+, ABC, NBC, or Channel 4
VyprVPN supports the most famous security protocols, namely L2TP, PPTP, and OpenVPN. The VPN service comes with a powerful encryption system as well.
For Chinese VyprVPN users to get the top and stable connections, we highly suggest you connect to the servers placed in Asia. For example, you can connect to servers in Taiwan, Hong Kong, Japan, Indonesia, Korea, Malaysia, or Singapore.
VyprVPN provides applications for many platforms – including iOS, Mac, Windows, and Android – that are simple to install and use. Once the app is installed on your device, click on connect to stay protected. There are options to pick the place you want to connect to.
VyprVPN has two plan subscriptions: Month-to-month and one-year plans. Each plan permits you five simultaneous connections on one subscription. Both plans provide identical features and appear with a 30-day money-back trial. For businesses, they provide plans with or without cloud storage and a short free trial period. The business cloud plan lets you have a dedicated IP and a dedicated server.
5. AirVPN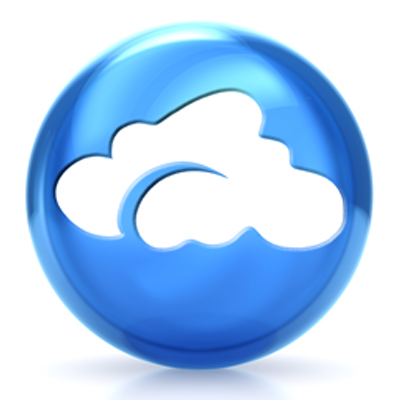 3-day free trial
Intuitive, straightforward interface and overall
User experience
Headquartered in Italy, AirVPN bills itself as a VPN created specifically to defend net neutrality and the privacy of its customers. They offer an easy-to-use interface with transparent server statuses and heavily emphasize privacy and anonymity.
Pros
3-day free trial
Intuitive, straightforward interface and overall
User experience
Logs are not stored
Emphasis on security and privacy
Transparent server statuses
Cons
Limited number of server locations
Blocks ipv6
No prevention against adware and malware
Performance-wise, AirVPN has a higher than normal ping, but there's never much of a decline in overall speed. There's no protection against adware or malware, however, and limited server locations could prove to be problematic. The service itself runs on an OpenVPN protocol, which adds another layer of security into the mix, and can bypass geographical restrictions by DNS routing (double-hopping). The firewall, which forces all traffic through the VPN tunnel, can be turned on and off with the click of a button.
AirVPN offers a free three-day trial, although many people have had problems actually taking advantage of the offer (myself included). Paid subscriptions are as short as three days and cost $1.14, which will likely be an attractive option if you're traveling abroad for only a week or so and don't need a full month's worth of service. There's a month-long subscription for $8, and annual subscriptions run $60. All plans have the same features, which is convenient since you don't need to sign up for a year-long plan to access to all the features.
6. Astrill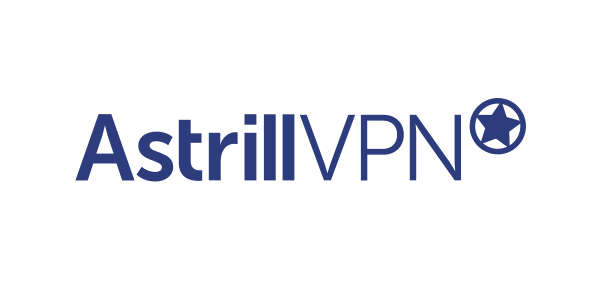 7-days free trial
SSTP, L2TP/IPSec, OpenVPN, SoftEther and PPTP
Smart DNS and Proxy
With 300+ servers in almost 50 countries, Astrill offers above-average performance for your typical VPN, along with a variety of customization options and P2P support on many servers. Because of the sheer amount of options offered, it's unfortunately not the most user-friendly VPN on the market.
Pros
7-days free trial
SSTP, L2TP/IPSec, OpenVPN, SoftEther and PPTP
Smart DNS and Proxy
Ample customization options
Cross-platform, ample Linux support
Acceptable speeds
Unblocks BBC iPlayer
Good live chat support
Cons
Requires phone number to sign up
Uses your email to sign in to the VPN client
Starred servers don't connect
Tedious to connect to many servers
Poor usability both on the website and the desktop app
Expensive for two simultaneous connections only
Refund policy comes with prohibitive restrictions
DNS and WebRTC leaked in my tests
Founded in 2009, Astrill VPN is a VPN provider with many worldwide server locations and supports all general VPN protocols. Astrill actually became quite famous in China.
Astill has servers in many countries; it provides three big connection types: OpenVPN, OpenWeb, and StealthVPN. OpenWeb is for website browsing only. OpenVPN is for both desktop and browser applications; StealthVPN is a customized version of OpenVPN, designed mainly for China users to reject blocking. In addition to VPN servers, Astrill sells routers with VPN built-in.
Astrill provides a couple of handy features to better user experience. Its Video Accelerator is designed to speed up video streaming. Its applications Filter permits users to specify which applications will go via VPN and which not. Astrill also gives a Site Filter function, which can specify which website you want to access through a tunnel. This feature potentially supports speeding up connection speed for loading domestic sites.
Astrill VPN general account permits only one computer and one handheld device to be linked simultaneously for simultaneous connections. Anyway, if you buy the ProAddon, you can connect two devices of any type simultaneously. If you buy the Home Plan, you will be capable of having five simultaneous connections.
Astrill provides three plans: $29.95 for three months, $39.95 for six months, and $69.95 for one year. Regular VPN users can use Astrill VPN on only one device simultaneously.
When you register for Astrill, you will try to sell extra add-on services that cost more. For example, their HomePlan permits you to use up to five devices simultaneously at an extra cost of $5/month. Their StealthVPN service costs $2/month or is free with a one-year plan. The VIP add-on provides servers linked directly to China for better speed and lower latency.
7. PureVPN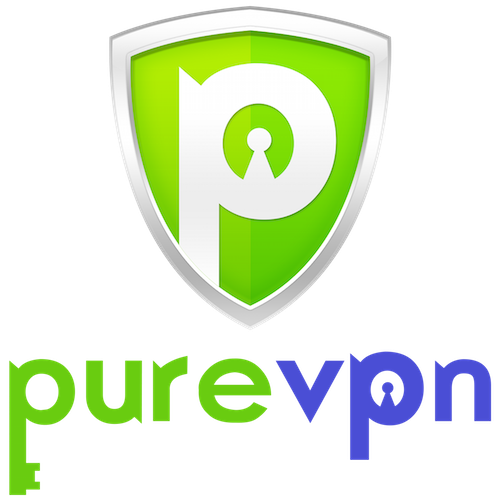 Excellent client with pre-configured modes for streaming, P2P, privacy
Kill switch
Support for wide range of protocols, including OpenVPN
PureVPN has over 500 servers located in 141 countries and comes standard with a wide variety of features, including a split-tunneling option so you can decide which traffic goes through the VPN and which uses your regular ISP; a stealth VPN browser that claims to provide Internet users up to 20Mbps boost in speed, regardless of their existing Internet connection speed; and dedicated apps for Windows, Linux, and Android.
Pros
Excellent client with pre-configured modes for streaming, P2P, privacy
Kill switch
Support for wide range of protocols, including OpenVPN
Great for newbies and experienced users alike
Wide server coverage
Good speeds
24/7 support
Accepts Bitcoin
Cons
No free trial
7-day money-back guarantee comes with restrictions
No Netflix
No BBC iPlayer
Client is not as "one-click" as advertised, and troubleshooting requires technical skills
The user interface isn't the greatest, but performance and speed are some of the best in the market. No free trials are available, and the shortest plan is 30 days for $9.99. A six-month subscription is $7.99 per month, and a 2-year plan is $59.99.
PureVPN records the time you are connected to a server, as well as the total bandwidth used, but they never log the sites you visit or the files you download. And since the company is headquartered in Hong Kong, which lacks mandatory data retention laws, this isn't likely to change any time soon.
8. Ivacy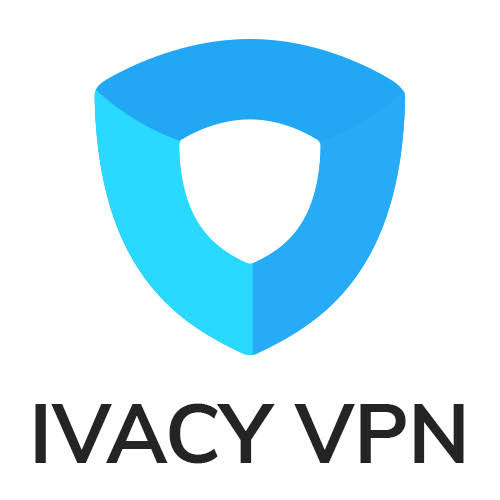 Over 200 servers in 80+ countries
Sleek, easy to use UI
Customer support via email, Skype, and ticketing
With more than 200 servers in over 50 different countries, Ivacy is a great VPN with a staggering amount of features like a non-stop server switching option, support for up to 5 connections simultaneously, and no data caps. The service is compatible with almost every device and platform, although connection speeds are sometimes inconsistent, and no free options are available.
Pros
Over 200 servers in 80+ countries
Sleek, easy to use UI
Customer support via email, Skype, and ticketing
5 multi-login feature for one account
7-day money back guarantee
Cons
No free plan
Connection speed may vary
Monthly plans come in at $6.75 a month, 6-month plans are $5.75 per month, and a 2-year subscription drops to $2.04 per month. All plans come with a seven-day money-back guarantee unless you pay with Bitcoin or Paymentwall.
Ivacy does not track or store profile data, and thanks to 256-bit encryption, the risk of data theft is extremely low. Their policy page says that they don't log or even monitor your online activities, which is reassuring to preserve anonymity.
FAQs
Is a VPN legal in China?
The use of VPNs in China is a grey area. Although VPNs were recently banned by China MIIT and using one is considered a crime, there have not been any hard punishments, and VPNs are still used. Using a VPN is the simplest way to breach the Firewall and access banned content in the online world. But technically, this is only legal for firms with licenses to use VPNs to perform their business.
What is the best VPN for China?
ExpressVPN has over 3,000 high-speed servers in 94 countries around the planet, including in places near China, Japan, Singapore, and Hong Kong. It's also known as the quickest VPN service on the market, and the company verified this with a speed test to ensure that your gaming, streaming, or browsing speeds would be more than adequate.
How do I get a China VPN?
You will not be capable of getting a successful VPN in China. To use VPN to unblock your websites in China, you must ensure that you subscribe to your VPN outside of China and download it to your services in advance of your tour to China. While the Chinese administration has certain "verified" VPNs that it permits people to use, these VPNs will not successfully unblock any of the content you are looking for and will likely just be used as a tool for the administration to track your activity.