Best VPNs for Apple TV (2023)
Last updated on January 6th, 2023
We might receive compensation from the companies whose products we review. The opinions here are our own. For the record, bestvpn.org does not condone illegal streaming or piracy disguised by VPNs. A VPN is primarily a means of privacy and security protection. Use it wisely and keep out of trouble.
Our top pick!

Always evades internet control in the PRC
Keeps ahead of the Netflix VPN detection algorithm
Benchmark tests show excellent speed

Smart DNS service, understands the technology
Comprehensive security add-on package.
No data throughput limits and has a no-logs policy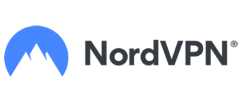 More US city locations than its rivals
Includes malware protection
No-logs policy
Apple TV is a set-top box that channels internet streaming services onto your TV. It is possible to protect your Apple TV box's internet connections with a virtual private network (VPN).
The firmware of the box is a variation on iOS and is called tvOS. Apple makes it almost impossible for users to install VPN apps on them. The network settings in the Apple TV menu system do not have the option of writing in the address of a VPN server, which you can do on IPTV and Android TV boxes. So, there is no Apple TV VPN.
A few VPN providers recognize that not every device is capable of hosting a VPN app. These companies have augmented their appeal by adding an extra utility to their VPN services. This additional internet connection management mechanism is called a smart DNS. It is possible to nominate a DNS server in the settings menu of Apple TV.
Almost all video streaming services around the world impose regional restrictions. Only people in a particular country can watch the restricted content that those services distribute. This is because they buy the broadcast rights for a specific location and are bound by their contracts to prevent their transmissions from reaching other countries.
How do VPNs work on Apple TV?
When a streaming service receives a request for a video stream, it first checks the return IP address because IP addresses can be referenced to a location. If the requestor is not in the right country, the video server sends back a blocking message instead of the video stream.
On opening the VPN app, the first step is to select a VPN server location. The VPN app then connects to a server at that place.
Once the VPN connection has been established, all communications from the customer's device will be diverted through the VPN server. As the request to the video streaming service passes through, the VPN server replaces the source IP address with its own. If the server is located in the right country, the video server will return the video stream to the VPN server.
The VPN server then forwards this traffic onto the device that originated the request, thus it is unblocking restricted content.
About Smart DNS
VPN services are a form of "proxy." So are smart DNS systems. "DNS" stands for "Domain Name System." Web addresses don't really exist on the internet. Before a browser can fetch the code for a requested web page, it first has to look up the IP address of the web host that holds that code. An internet address is a string of numbers, which is difficult to remember. Web addresses were invented as an easy-to-remember addressing overlay, but they still need to be mapped back to an IP address.
Every internet-connected device has a default DNS server to go to in order to retrieve the real address of a web page or internet service. The default DNS server address is provided by the internet service provider (ISP), but the owner of a computer can enter the address of a different DNS server and that will override the default setting.
Smart DNS servers replace the DNS entries for video streaming services with the address of a proxy server. This is very similar to the work of a VPN provider, except that the VPN service protects internet connections with encryption, but smart DNS services don't. The server that the request for a video gets sent through by the smart DNS does the same source IP address switching trick that the VPN server performs.
Apple TV's network settings include a DNS settings section that allows the owner to nominate a DNS server. While it isn't possible to set up a VPN service on an Apple TV box, it is possible to use a smart DNS service.
Your Apple TV box doesn't connect directly to the internet. It connects to your home wifi router and that connects to the internet. VPN providers that don't offer smart DNS services have one last chance to protect the traffic of an Apple TV box and help it get cross-border access to videos. This is because most wifi routers allow for the set up of a VPN on them and some VPN providers create apps that will install on wifi routers. Those that don't provide wifi router apps usually make available the addresses of their servers, which can be entered manually into the settings of the wifi router.
1. ExpressVPN
Our top pick!

Always evades internet control in the PRC
Keeps ahead of the Netflix VPN detection algorithm
Benchmark tests show excellent speed
ExpressVPN is judged to be the best VPN provider in the world today. The VPN service is a little expensive. However, there is a good reason for that. There are many features of the ExpressVPN system that make it ideal for accessing restricted content through Apple TV.
Pros
Installs on routers
Simultaneous connection allowance of five devices
Split tunneling
Large choice of server location
Very strong connection encryption
Cons
One of the most expensive VPN services
China blocks its main website (but not functionality)
Live chat support is not always responsive
The most important requirements from an Apple TV VPN service are that it has high-speed internet connections, that it can dodge detection by streaming services, and that it has a solution to the problems created by the inhospitable tvOS firmware. ExpressVPN ticks all of those boxes and it even has two ways to get around the Apple TV device's inability to take a VPN.
ExpressVPN includes Mediastreamer, a smart DNS service. The IP address for this DNS server goes in the DNS settings on the Apple TV device. The process is explained in a step-by-step guide on the ExpressVPN website. However, it does involve quite a lot of hassle.
The second ExpressVPN solution for Apple TV involves installing the VPN on your wifi router. ExpressVPN is one of the few virtual private networks that actually produces an app that can be installed on a wifi router – most just give instructions for a manual setup.
If you experience problems, you can always contact customer support. You need to have a compatible router, which should have DD-WRT or Tomato firmware. If you don't have one of those you can buy a VPN router from ExpressVPN that already has all the setup done for you.
ExpressVPN also provides apps for Windows, Mac OS, iOS (iPhone and iPad), Android, Linux, and Amazon Fire. You are allowed three simultaneous connections. Once you have the VPN operating for your apple TV device you will be able to unblock restricted content on US Netflix, Disney+, BBC iPlayer, Hulu, Amazon Prime Video, and HBO Go through Apple TV without pauses for buffering.
2. ​Surfshark

Smart DNS service, understands the technology
Comprehensive security add-on package.
No data throughput limits and has a no-logs policy
Surfshark also provides a smart DNS service – you just need to enter its IP address in the DNS settings on your Apple TV device to get it active. Alternatively, you can install Surfshark on your router manually.
Pros
A long list of locations in the USA
Dodges the Great Firewall of China
Virtual servers to access India
Add-on cybersecurity protection package
Smart DNS option for fast streaming
Unlimited devices can be connected simultaneously per account
Cons
7-day free trial only available on mobile apps
Not as many VPN servers as NordVPN
Runs static IP servers but doesn't sell dedicated IP addresses
Can't get into BBC iPlayer or Hulu
The VPN apps provided by Surfshark will run on Windows, Mac OS, Linux, iOS (iPhone and iPad), Android, Apple TV, Amazon Fire TV, Xbox, and Playstation consoles. The VPN provider also supplies web browser extensions for Google Chrome and Firefox. A Surfshark VPN subscription comes with an unlimited simultaneous connection allowance, which is almost unique in the industry and makes this one of the best VPN offers available.
Surfshark is a high-speed VPN service that is great at getting around the regional restrictions imposed by streaming services. Some of the best TV shows and movies are available on streaming services in the United States. Surfshark has multiple VPN servers in the USA, which ensures reliable and fast service to all of its VPN users. In total, Sufshark runs 1,040 servers in 61 countries. You can get a free VPN from Surfshark for iOS and Mac OS from the iTunes store.
3. NordVPN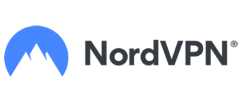 More US city locations than its rivals
Includes malware protection
No-logs policy
NordVPN doesn't have a smart DNS service and it doesn't have an app that installs on routers. However, it can be installed manually on routers and it is one of the best VPNs in the world, which is why it made this list.
Pros
A large number of servers
Threat protection with a proprietary security system called CyberSec
Split tunneling
Obfuscated servers for China and other locations where VPNs are discouraged
No-logs policy
Automatic wi-fi protection
Cons
Parts of the server network have poor download speeds
No servers in India
Onion over VPN can be slow
The NordVPN website has detailed step-by-step instructions on how to install the VPN on a long list of router makes and models. The VPN does have free apps that run on Windows, Mac OS, Linux, iOS (iPhone and iPad), Android, and Android TV boxes. NordVPN can also be accessed through browser extensions for Google Chrome and Firefox.
The NordVPN server network extends to 58 countries, which improves the opportunity to get more video sources to channel through Apple TV. The VPN service can avoid access controls on streaming services that include the blocking of VPN access. NordVPN is even able to prevent the Chinese authority from spotting its traffic as originating from a VPN. NordVPN can get into British, French, Indian, Canadian, and US Netflix. It is also able to unblock Hulu, Sky Go, ITV, and ABC.
4. VyprVPN
Golden Frog, the business behind VyprVPN also runs a gaming platform
VyprVPN pioneered obfuscation techniques and they have always worked well
VyprVPN's no logs policy is confirmed by an independent audit
VyprVPN doesn't have a smart DNS service but it does have an app to install on routers. Getting an app for a wifi router is preferable to the hassle of having to set up the router with a VPN manually.
Pros
Dodges detection, even in China
Simultaneous connection allowance of ten devices
Split tunneling
Large choice of VPN server locations
Can unblock a lot of premium streaming services
Cons
One of the most expensive VPN services
No VyprVPN app for Linux or Chrome OS
No browser extensions
Can't get into Disney+, ABC, NBC, or Channel 4
The VyprVPN router app requires the Tomato firmware on it. If your wifi router doesn't have that operating system, it might be possible to wipe its current firmware and replace it with Tomato. If that isn't possible, you would probably have to buy another router. It is possible to buy a Flash Router with VyprVPN already installed on it.
Apart from routers, the VyprVPN app can be installed on Windows, Mac OS, iOS (iPhone and iPad), Android, and Android TV. VyprVPN has a special stealth mode that avoids detection and gets passed location blocks at the big streaming sites, including US Netflix.