OkayFreedom VPN Review (2023)
Last updated on January 7th, 2023
As of now, OkayFreedom features servers in 19 locations across the world – from Europe to Asia, from the USA to Canada, Australia, and Singapore. The provider offers a native Windows-only client and a useful free plan if you are on the fence about the quality.
We might receive compensation from the companies whose products we review. The opinions here are our own.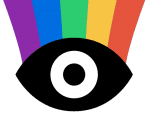 Get OkayFreedom
What we like
Free plan is available
Cheap yearly subscription
Servers in 19 locations
No logs
P2P allowed
Unblocks BBC iPlayer, HBO
30-day money-back guarantee
What we don't like
Windows-only
No simultaneous connections are allowed
Buggy
The free plan is ad-supported
Browser extension is a potential privacy issue
No monthly plans
Does not unblock Netflix
No advanced customization, no kill switch, or DNS leak protection
Features
OkayFreedom VPN is provided by a German-based Steganos Software GmbH. They have been in the security business since 1996, so it's safe to call them veterans.
As I said, OkayFreedom VPN is only available for Windows PCs. There is no direct download link from the provider's website. Instead, the main page displays a notification – it appears that the app's versions older than 1.8.0 are unable to connect to OkayFreedom servers. The only repository that still has the 1.8 version is CNet.
I'm not a big fan of third-party repositories, especially for VPN installers. Alas, there was no choice. The installation started well, except for it required another installation of the OkayFreedom browser add-on. It does nothing if you click it, and has no options you can tweak. It is just set to display ads whenever you launch the VPN.
Notably, the add-on was automatically added to Chrome, the browser I had open during the installation. But the ads would always open my default browser, which is Opera. I have no idea what the meaning of this zig-zag is. It looks like a bug.
In fact, the app turned out downright buggy in use despite its simplistic interface. First off, the upgrade prompt launches every time you enable a VPN connection. While it's active, the VPN interface is inaccessible. You either have to click "Decide later" or "Top up traffic now" to close it. I'm fine with the prompt, but the way it blocks the app's UI completely is a nag.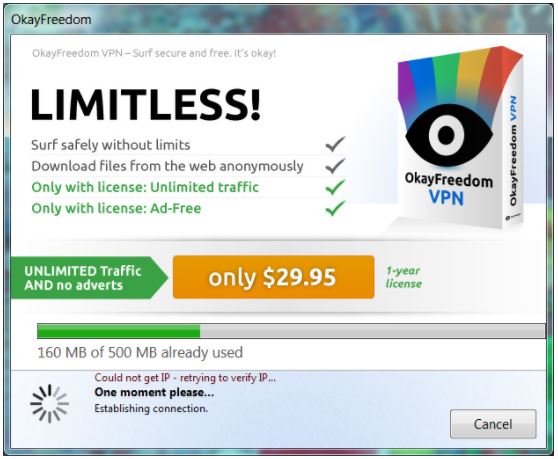 My next woe is the VPN assigned me a Spanish IP when I connected to a US server. Making matters worse, the app changed my IPv4 DNS settings. When I tried to connect to an Australian server, the connection wouldn't get established, so I canceled it. The next thing I know is OkayFreedom crashes, and after the relaunch, it would get hopelessly stuck in Australia. No matter what country I'd choose, it would still connect me to Sydney.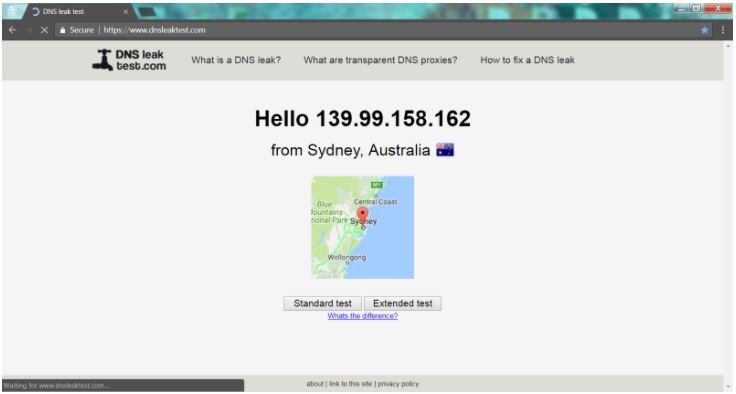 Even after I uninstalled the app, my IP remained Australian, which prompted me to check my adapter settings, and there it was – custom DNS set by OkayFreedom. The app is supposed to work based on OpenVPN protocol and 128-bit Blowfish encryption, so it's unclear why it would mingle with my adapter settings like that.
Additionally, OkayFreedom left an unprecedented number of leftover files after un-installation. Bad practice.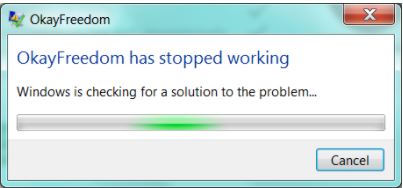 Troubleshooting was a lengthy and tiresome process of the app removal, a thorough clean-up of all leftover files, a clean-up of my adapter settings, and the subsequent re-installation.
As if that's not enough, OkayFreedom would continuously freeze whenever it needed to recalculate my used data.
The technical support is available via email with an average response time of 24 hours, and their FAQs are clear and concise.
The app does not boast of advanced settings or nifty toggles. You can enable an auto-connect on log on, and display connection details. You can also choose where your log files are saved. Voilá! No kill switch, or DNS leak protection.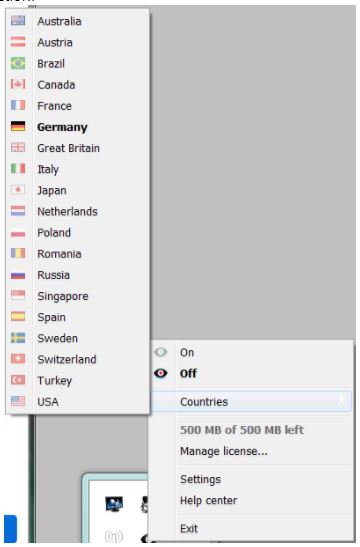 On the bright side, it does not actively block torrenting but be advised it's a German provider. Germany is cracking down on copyright infringement with titanic wrath – something you should know if P2P is on your agenda.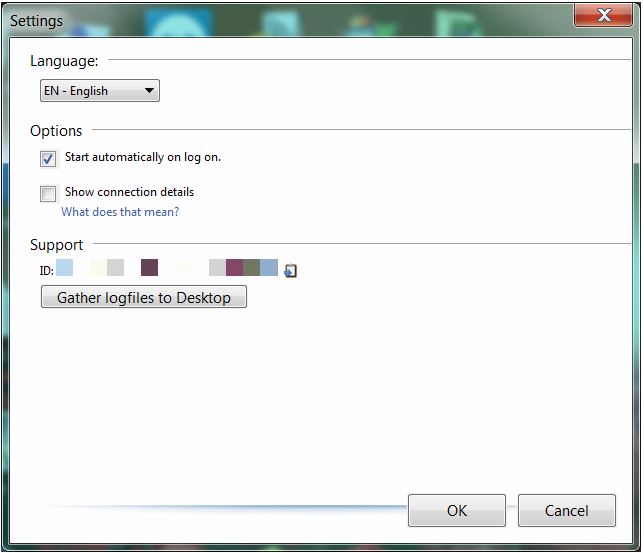 Pricing
OkayFreedom offers two subscription options. Their free plan kicks in with a 500 MB monthly data cap. It's also ad-supported. You will face a prompt to upgrade to a paid plan whenever you enable and disable your VPN, or access its settings. It seems almost every action in the free app is locked to trigger the upgrade prompt.
Additionally, the free version comes bundled with an OkayFreedom browser extension set to display ads each time you connect to the VPN.
Nonetheless, it's a viable option to test the quality of the service and its speeds since it does not limit your access to servers. The 500 MB monthly data cap can be frustrating, especially if your computer chooses to download an upgrade pack in the background.
Also, OkayFreedom has a flat-rate yearly subscription worth $29.95. That's downright cheap. Top it off with a generous 30-day money-back guarantee, and you seem to have a very lucrative offer. If you are wondering if there is a catch, well yes, there is.
The paid subscription removes ads, but you can only use it on one device at a time. And it only supports Windows. No love for mobile, Mac, or Linux. The offer no longer seems nearly as attractive.
You can pay with your credit card, PayPal, or make a wire transfer.
Tests
Despite the lags in performance, OkayFreedom did not have a drastic effect on my speeds. This is what my default connection speed looked like today:

And here is my speed test result when OkayFreedom's London server was connected:

And their Australian server:

OkayFreedom uses Google DNS servers, which was reflected in my DNS leak test, but the good news is it didn't leak my DNS:

Nor did it leak my WebRTC or IPv6:

But it assigned me a Spanish IP address when I connected to its US server. What gives?

I managed to stream BBC iPlayer and HBO through OkayFreedom, even though buffering was aggravating: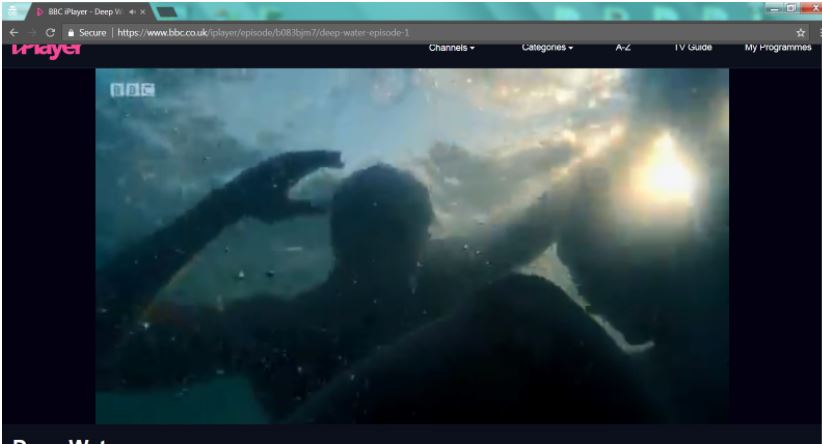 No green light from Netflix, unfortunately.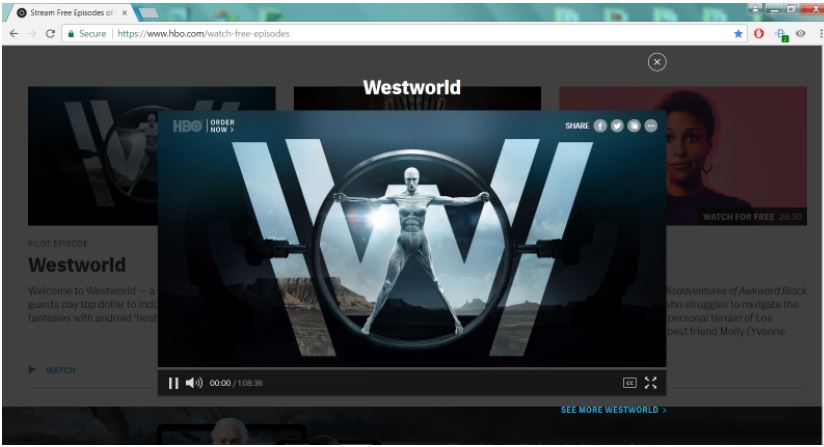 Privacy and security
The company's ToS and Privacy Policy are lengthy but well-worded. OkayFreedom does not store your data regarding IP addresses and timestamps. It does not monitor your activity but might block ports often reported for abuse.
The good news is it uses user ID instead of email, so free users are pseudonymous. Paying customers submit the usual payment and personal details, but the provider has no way of cross-referencing your identity with your browsing activity through OkayFreedom.
At the same time, it's under German jurisdiction, where BND actively cooperates with NSA and other Fourteen Eyes allies.
​The provider does not actively block BitTorrent but may block access to copyrighted content if it receives a complaint.
On the security front, it deploys OpenVPN and 128-bit Blowfish encryption but keeps its tech specs under wraps, which is never a good sign. There is no DNS leak protection or kill switch, either. Its browser extension might be a privacy issue since it requires access to your browsing activity.
Final thoughts
The provider's stance on user privacy is laudable, and their free plan and a generous 30-day money-back guarantee are inviting. Except for its performance is downright buggy. You can only run it on Windows, and on one PC at a time. Currently, I see no rhyme or reason in buying their yearly subscription because occasional users can make do with a free plan.