Faceless.me VPN Review (2023)
Last updated on January 7th, 2023
It might be a tempting offer since the website looks busy, and the copy promises anonymity, encryption, OpenVPN, hassle-free installation, and cross-platform support. But if you give their free subscription-less service a try, chances are you won't get any further with Faceless.me.
We might receive compensation from the companies whose products we review. The opinions here are our own.
What we don't like
Dysfunctional
No support
Undisclosed origins
Features
Faceless.me is a VPN provider with at least five years of presence in the VPN arena and undisclosed origins.
I went ahead with Faceless.me free account. The VPN client is available for Windows, Mac, and Linux-based devices as well as iOS and Android.

The desktop software looks sleek, but that's about it. It was never able to establish a connection. I checked for troubleshooting guides, double-checked my firewall rules, ran the program with admin rights, installed and re-installed it, and tried on different computers to no avail.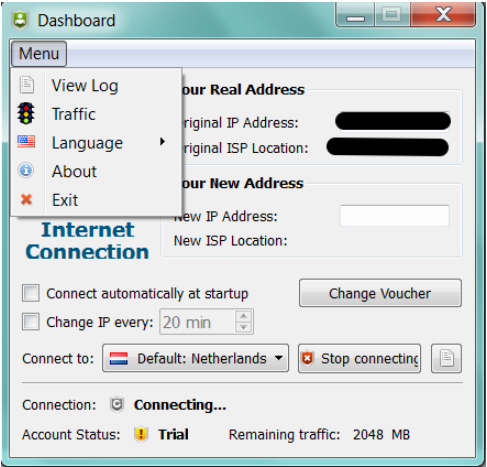 I also emailed their support about it via their ticketing system:

Taking into account the fact that the free service might be unavailable due to free servers getting clogged at peak times, I revisited faceless.me VPN over the course of the past three weeks to see if I could get it to connect. Alas.
Their support never bothered to reply.
Additionally, the provider's blog has not been updated since 2014. The company's Twitter page was first created in November 2013 and last updated in January 2014. I was unable to find any valuable insight through its WhoIs information other than the website registration expiry date in July 2018.
The sure sign it's discontinued is its Android app which hasn't been updated since its first stable release in March 2013. The Windows desktop app comes with a copyright dating back to 2011: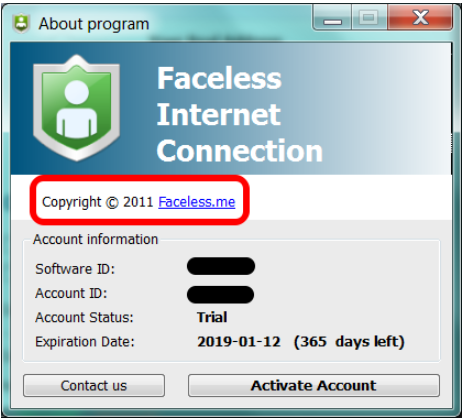 Pricing
The only positive thing about Faceless.me is the availability of a free plan that does not require a subscription. Download the program, install it, and connect to any of the two available server locations – in the US, and the Netherlands. The traffic limit is set at 2GB, but don't get too excited about it – it doesn't work.

The paid plan kicks in at $19.95 per three months and $29.95 per six months. The company willingly accepts payments made via PayPal and credit cards.
Final thoughts
Do yourself a favor and avoid Faceless.me, even if its free offer seems great. There are better options out there, including the free ones. But Faceless.me is on its fast track to oblivion.