EarthVPN Review – 2022
Last updated on September 21st, 2022
EarthVPN is a Cyprus-based provider that seems to be spiraling down into the abyss of oblivion where it belongs.
Why Choose EarthVPN
You might be tempted to try it out because it's cheap and the highlights look good – OpenVPN, P2P allowed, unlimited data, and a seven-day money-back guarantee. But I strongly recommend that you avoid this provider.
Best VPN for
Netflix, Hulu, and streaming online
Torrenting and downloading
Security and privacy
Works on
Mac
Windows
Android
IOS
Linux
Routers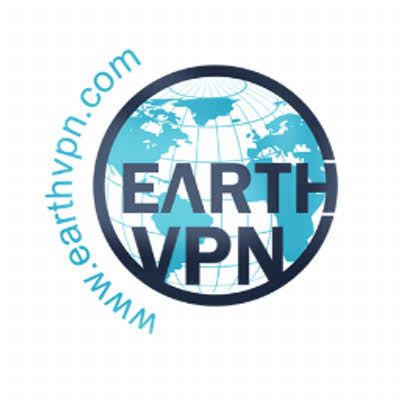 Pros:
Cons:
Discontinued
No support
Auto-renewable invoice spam
Pricing and Plans
EarthVPN has an undeniable edge over its competition – affordable prices. Its monthly plan is priced at $3.99 while its annual subscription is only $39.99. That's admittedly cheaper than most VPNs. The subscriptions include servers in 54 countries, 190 locations, multi-protocol VPN software, unlimited speed and bandwidth, and up to three simultaneous connections.P2P is allowed, while the technical specs look good with up to 256-bit and 2048 RSA encryption for OpenVPN connections.
There is no free trial but the paid plans are supposed to be backed by a 7-day money-back guarantee. The provider supports credit card and PayPal payments.Except that you get absolutely none of the advertised features.
Features
The subscription process with EarthVPN is different than the subscription routine found with other providers. Normally, you being at a checkout and then proceed to your account setup. With EarthVPN it's vice versa. You create your user account first. Then you can configure your order to include additional services, such as mobile support, 256-bit encryption, static IP, and SSH tunnel – for an additional price. The system then generates your invoice.I was unable to pay the first generated invoice – the website refused to process a PayPal order. Knowing how VPN providers sometimes get in trouble with PayPal, I decided to give Earth VPN some time. That was back in August 2017.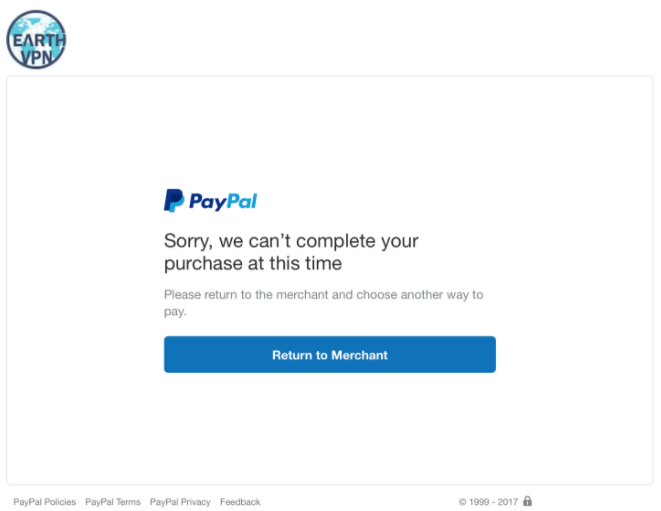 I re-visited the service several times afterward but to no avail – my payment couldn't go through. Worse yet, the first invoice kept renewing itself every month. By now, I have seven unpaid invoices for the service I was never able to use. Each time it auto-renews I receive an email reminder. There is no way to delete or cancel the ungodly invoice.
I bombarded EarthVPN support with emails and tickets. My emails fell on deaf ears while my tickets were dismissed without a response. EarthVPN just kept closing them until I tired of opening the new ones.
Final Thoughts
EarthVPN acts like a discontinued service that keeps generating invoices but fails to provide VPN services or customer support. Do yourself a favor and steer clear of this one!