VPNArea Review (2023)
Last updated on January 8th, 2023
VPNArea does not log your information; anything you do or search or any data that is sent across their networks is immediately deleted and gone so there is no trace that the data has ever been there. For me, this was paramount. If any of the data I was transferring to and from our server got out and if any of our clients were exploited because of it, the entire company would be put in jeopardy.
We might receive compensation from the companies whose products we review. The opinions here are our own.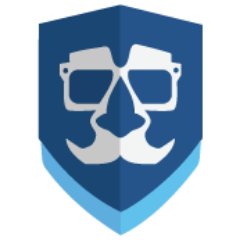 Get VPNArea
What we like
The cell phone app worked seamlessly
Customer service seemed genuinely interested in helping
24/7 Live Chat
Privacy is protected; they're not part of the 14 eyes and don't log data
Fully autonomous iOS app for iPhone/iPad on App Store
Desktop app for Mac and Windows (no always-on-top, no leaks, new design)
What we don't like
Download instructions confusing; must be followed closely for program to work
Features
​VPNArea is founded in Bulgaria and has the right building blocks to provide the security that is necessary and has tools to support the needs of any user.
Interface
In an attempt to provide this tool to everyone, VPNArea has created a whole host of different program iterations. Not only do they have the major, current operating systems but they also have older versions and less common platforms such as Linux and Ubuntu.
When you're first downloading for your computer, you're presented with 17 platform choices, which is wonderful. Be sure to check your operating system so that you're installing the correct iteration. Then hit the "Setup File" button. This downloaded the .dmg file to my downloads and I double-clicked to open it… From there, things got very confusing. The file opened a window asking you to drag the VPNArea Chameleon to the applications folder.​
When I did that only a shell of an application opened. It asked you to log in on the right and had the menu on the left but none of the sections had any content in them. I went back to the install page and noticed that there were detailed instructions on how to properly install the application. They weren't far different from what I had done but they did say to transfer the downloaded .dmg file to the applications folder before opening it. So, when trying to give it another go, I couldn't replace the Chameleon application with the newly installed version because it said the application was open.
I tried to delete the application manually and it gave me the same error, but there was no icon on the toolbar of my laptop. In the "Force Quit," no corresponding application appeared either. From there, I gave up and went to my desktop computer to install it there. I was able to follow the instructions and properly install the program and I even got it up and running! The interface is attractive and simple, with a menu on the left that allows you to toggle between the current VPN connection, a list of servers and their current speeds, an optional Kill Switch, Anti DNS Leak, Auto IP Changer, and Settings.
Servers
The "Home" screen is where you can see your connection and change to a different server. The text box below it logs all actions taken so you can review that if you wish.
There is no shortage of servers available, either. Each of the countries shown is represented as having server connections in each.
The servers are listed alphabetically by country initially but offer a header bar that lets you organize the list, however, suits you best. Additionally, at the bottom of the page, you can run a speed test for a few or all of the networks. Once the speed test is complete, you could organize the list by fastest ping speed or highest upload rate, depending on what you need at that moment.
Kill switch
The "Kill Switch" function is an optional security measure that allows you to authorize the program to shut down any sensitive programs when it disconnects from the network and subsequently the server protecting your IP Address. If you're handling sensitive material, this can be a very helpful tool, as it serves as a guard dog against information slipping out in the case that the VPN got disconnected and you didn't notice​
DNS leak protection
The Anti-DNS Leak function allows you to run DNS Leak tests on servers before you connect to them, which provides another layer of security. Another additional layer of security can be found by using the Auto IP Changer function, which allows you to select which servers you want to utilize and how often you want your ISP to change. Once you get it going, it automatically changes your IP address for you every once in a while.
I have to stop here and make note of a few oddities that I encountered. When I opened the application for the very first time I did not see an icon appear on the toolbar of my laptop. The application floated on top of every other application running and there was no way to minimize it, only move it, so I moved it to the lower right corner of my screen while I wasn't using it and pulled it back into the middle when I needed to check or change something. The major problem came in when I was done for the day and closed the screen out. When I tried to open it back up nothing happened; nothing at all. Again, no icon, but this time no window, either. I struggled for a while and then decided the best route was to uninstall and reinstall the program but there was no uninstall function. When I tried to "trash" the application I was returned with an error saying the application was still open and could not be thrown away. Upon looking in the "Force Quit" tool, no application was found. I was basically stuck in the mud and unable to do anything. The same thing happened on my desktop, too.
Pricing
VPNArea offers 3 tiers of service: monthly, 6-month subscriptions, or yearly subscriptions. When you select a higher tier, you pay less; the monthly plan is $9.90/month but if you choose the 12 months plan you'll pay less ($4.92/month), and where you get the best deal is at 36 months for $2.99/month. The only downside, though, is you have to pay the full year/s in advance.
Don't worry, though. VPNArea offers a 7-day money-back guarantee if you decide that you are not happy with the service.
The other nice part is that they honor their policy of anonymity by offering both traditional payment methods alongside anonymous methods such as Bitcoin.
Another great feature the AreaVPN offers is a free dedicated IP and server at no charge. You have a handful of countries to choose from for your server and, though they're only available for a few months, it is free. Most people wouldn't need that option but it is definitely nice to know that if you did need a dedicated IP address and server it would be available to you.
Tests
Speed is an essential quality most VPN users are looking for, so I decided to test the service on my desktop computer. The results I got are as follows:
The VPN showing to be the "fastest" has very similar speeds to my network connection, which is great. No muddied waters, not sluggish speeds but still all the protection I wanted. The USA Netflix server, however, was significantly slower on the ping speed and download speed, which could be due to the server being heavily used at the time, though there was no way of knowing the capacity usage. You will also notice that there are no tests for any far away locations. This is because every time I tried to connect in the UK or South America or Japan I was unable to successfully run a speed test without the test crashing and the WiFi connection disconnecting. Also, any connection I was able to get that was far away would essentially stall out and not connect. I was unable to do even a simple google search when connected to an international server.​
DNS Test
Because of my connection issues with international servers, I was interested to see if the problem was from a leaking connection with some of the DNS servers. Unfortunately, the DNS Leak Test came back with less than stellar results. This is just one example but multiple servers reported similar results.
I switched to a US-based server and tried again and it showed no leak. Just to double-check, I ran a TorGuard leak test and came up with no leaks.
Just for peace of mind, I ran an IPV6 Leak Test which showed that it was not leaking.
Testing on mobile
Because I use an iPhone, I downloaded and tried the app, just to see how it worked. It wasn't the most intuitive app I've ever seen but you have to take into account that it was probably developed by a bunch of technologically savvy people, a group of which I am not a part of. The idea is to help make coffee-shop browsing safer and emails while on the road secure.
The VPNArea app downloaded very quickly and I was able to log into it using the same login and password as the desktop application. However, I was a bit confused at first when I chose a server and it popped up a request to open an app called OpenVPN. I went back to the App Store and downloaded the OpenVPN app and, again, had to sign into it using my credentials from VPNArea. Once I opened the link to the server from the VPNArea app in the OpenVPN app I was able to get the VPN to connect and protect my phone. Note, though, that it asks you to sign in every time you change servers, which is a bit tedious. Essentially, the VPNArea app is where you go to find a server that suits your needs and then you open that server in the OpenVPN app and connect to it.
Of course, I had to test to see if the app was secure so I ran an IPLeak.net test, which showed that there was no DNS leak found. What this means is that the DNS server is solidly protecting your information.
Once connected, I ran a series of SpeedTest.net tests. I ran each test both on the 3G network and on the WiFi network. The speeds were all over the place and didn't really seem to have a whole lot of consistency. The download speeds on 3G were significantly slower at a nearby server (about 25mbps less) when on the 3G network but when on WiFi the speed increased on the VPN connection by almost 13mbps! The fastest connection I could find was in Detroit, Michigan. Though the ping speed slowed, the upload and download speeds were only slightly diminished from the non-VPN connection. Not surprisingly, when I connected to a server in London, UK, halfway across the world, the speeds slowed significantly.
BBC and Netflix
When I'm traveling, I need to watch movies and tv shows on my phone or iPad, so I was curious to see if I could connect to the content on the BBC iPlayer, which is normally restricted from those outside the United Kingdom. I was happy to find that, although the VPN was flagged on Safari, both Firefox and Chrome browsers were able to connect and view the content. As an added bonus, I was able to view Netflix and Hulu in various countries across the world which allowed me quite a significant diversity in the content available to me.
Something worth noting is that when you transfer from WiFi to 3G and back again, the VPN has to disconnect but the app is designed to immediately reconnect you to the server again. I doubt that much data could be transferred in that few-second gap of time but it would be better if the app mimicked the kill-switch option that is given in the desktop program, killing internet connection to apps while they're unprotected to the VPN.
Customer service
If I'm being honest, it was very inconvenient that, when I was having trouble with the application, there was no one to help me on live chat. This was on a Friday morning at around 10 am EST and I did not receive an email in response until Monday evening, three and a half days later. Both the weekend and the distance to the home office might come into play on this issue but, as most any everyday user might, I was ready to move on to a different VPN service. Their response was very open and willing to help but they asked for error codes and I couldn't even access them because my screen had closed and would not reopen.
Privacy
Privacy is incredibly important in the world of VPN users and that is why VPNArea is acclaimed to be one of the best. They have a no-logs policy and none of the information on who their users are or what they are doing is even stored. Because they aren't part of the 14 eyes coalition, they don't have to. The government cannot force them to provide information, even with a subpoena. Another important feature is being able to maintain anonymity while paying so there is no trace. They even let you pay anonymously using Bitcoin.
From what I could tell, there was no legal controversy surrounding VPNArea nor did anyone else have much negative to say about it, barring some comments on slow speeds.
Security
One of the most important security features a VPN service can offer is an SSL Certificate which allows the user the confidence of a secure tunnel between VPN servers. VPNArea offers that security with the boost of 256-bit encryption. When it comes to hacking, 256-bit encryption exponentially increases the difficulty of decoding information, making it virtually impossible to get at the data being transferred.
Of course, the additional security tools within the application only enhance this security. The DNS Leak testing definitely goes above and beyond anything I've seen on other services and the ability to automatically change your IP address at a specified interval of time blew my mind. I may not do anything that needs that level of protection but if you were handling sensitive information that would really make you feel safer.
Website blocking
As I mentioned earlier, I love to watch a little BBC when I'm traveling and I enjoy perusing media from other cultures around the world so getting access to blocked websites is a significant perk for me. I'm sure many people utilize VPNs as a way to connect to data or websites that might otherwise be made unavailable to them for a variety of reasons. Because of connection issues on the desktop application, I was unable to see if this was possible. However, on the mobile app, I was able to connect pretty quickly and only one of my browsers was flagged. It was really nice to be able to connect quickly and succinctly without a bunch of trouble.
For reference purposes, VPNArea offers many networks that are geared toward users looking to utilize services such as Netflix. Specifically, they have a USA server with a Netflix EU-hub and another that is just for Netflix, a UK Netflix server, and another UK server for BBC content.
Final thoughts
Ultimately, I was not very happy with the services offered by VPN area. The desktop application caused me a lot of trouble and I spent more than a full day trying to navigate a way to fix it. I ended up utilizing 3 computers and each time I still experienced the same issues. Yes, the application works when installed correctly but it hovers over the top of every other program and gets in the way and if you close it the program cannot be reopened.
The mobile app was the redeeming factor because it worked seamlessly. I felt confident that my information was secure and didn't notice any trouble with speed. True, I do not do anything that requires a speedy connection such as gaming or P2P file sharing but VPNArea has networks specifically geared toward them.
After my experience, I will be canceling my subscription to this service and pursuing a refund as it does not work on my laptop and that is my primary need when I travel.