HideMyAss! Review (2023)
Last updated on January 8th, 2023
Hide My Ass! (HMA) is a VPN from the people at AVG. AVG Technologies was founded in 1991 by Jan Gritzbach and Tomáš Hofer; it is a security software company based in the Czech Republic. The offices of HMA are located in London, Kiev, and Belgrade, and employ over 100 staffers. HMA has more than 930 servers, in more than 350 locations, in nearly 200 countries.
We might receive compensation from the companies whose products we review. The opinions here are our own.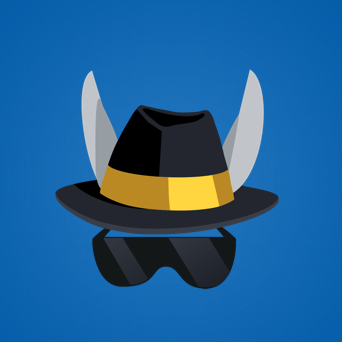 Get HideMyAss!
What we like
The name! I love the name "Hide My Ass!" It makes me laugh every time.
Very granular control over Location Mode in desktop version
Amusing UI graphics
Supports OpenVPN
What we don't like
Speed: I experienced a 50% loss in download speed
Located in a Five Eyes country
They log your IP
Failed with Netflix and BBC iPlayer
Features
HMA is a VPN with a great name and fun graphics, but if that's your favorite thing about it, you may want to look for different software.
HMA offers three different connection modes: Instant, Location, and Freedom. Instant Mode is, essentially, exactly what it sounds like. You click and it connects.
Location Mode allows you to select the location of the server you want to use. You can choose by country, by city, or from a list of any favorites you may have saved. I really like how granular the location mode is. It's nice to be able to choose exactly where you are connecting. Once you make a selection, I used a favorite of Zurich in this example, the software will ask you to confirm your choice. Next, it will connect to your chosen server and then return to the main screen and show your connection. A desktop notification will also appear and show you your public IP address.
Freedom Mode allows you to connect to the nearest free-speech country. That's not such a big deal for those of us in the States, but for users elsewhere in the world, who want a quick and clean connection option, or if you are traveling the world, this is an excellent way to go. Freedom Mode automatically connects to the fastest server in the closest free-speech country. Once it has connected, it returns to the main screen, shows your connection, and the desktop notification appears and shows you your public IP address.
Pricing
HMA offers two different service plan options. You can purchase a 12-month plan for $4.99 per month or a 36-month plan, which is the best value, at $2.99 per month, prepaid every 3 years.
You can pay with a credit card, PayPal, cash at 7-Eleven/Ace, bank/wire transfer, Diner's Club, check, or Union Pay. HMA also offers a "Pay with Gift Card" option that allows you to trade gift cards for account credit.
Tests
The speed test results were interesting. You can see a comparison of speed without HMA (top) and with it (bottom). While I did get a faster ping time, my download speed was cut in half; that's not what you want to see. I didn't notice any effects on my use, but that's not to say you wouldn't see an impact. A 50% drop in download speed is very significant; by contrast, upload speeds only took a 3 Mbps hit.
All the servers that appear in the test are used by HMA, so that all checks out. Nothing unusual popped up in the WebRTC test either. The IPv6 Test also showed no leaks. More good news.
Testing on mobile
The Android app weighs in at less than 13 MB which is typical of other VPNs I've seen. The experience on the mobile app was rather different from the desktop version, however. First, you can get a free 7-day trial on Android (if you haven't already signed up and purchased the desktop version). Second, the options for choosing servers are buried behind the "HELP ME CHOOSE" option on the main screen.
Once you click that, you are given four choices, "SECURE MY CONNECTION", "CHOOSE A COUNTRY", "PARANOID MODE", and "ANTI CENSORSHIP". Clicking each of these pops up a request to do a speed test– an option that I was unable to disable and quickly found tedious. Once you've dismissed that question, the app moves on and chooses a server for you in all options except "CHOOSE A COUNTRY" in which you scroll through and choose your own. (Clicking the LOCATION option on the main screen will also bring you to the country page AND enable you to choose favorites which, for whatever reason, they didn't include under the "CHOOSE A COUNTRY" menu. Again, the odd difference from the desktop version.)​
Once you're connected, if you click on the IP option, it will display the difference between your public and private IP addresses and offer you the option to change IP again, if you wish.
The key icon, familiar to most VPN users, appears at the top of the mobile screen when the VPN is in use. Clicking the key icon will open a screen that is meant to allow you to cancel or disconnect. On Android 6.0.1 and disconnect and cancel worked as expected.
I didn't experience any issues at all with speed or performance while using the mobile app for HMA. My biggest complaint, honestly, was that the mobile UI was clunky and not the same as the desktop version.
Privacy
HMA does keep some logs. They don't log traffic but they do log timestamps, bandwidth, and your IP address– which makes them a little more log-happy than some other VPNs. With a London office, they are also in a Five Eyes country– another potential reason to be wary.
I think the gift card option could probably be employed to pay anonymously. I've also seen it reported that they accept Bitcoin, but that was not offered as a payment option on their site.
They've also been dinged for falsely claiming to be "100% effective".
Security
HMA supports three sets of security protocols each with different encryptions. Their OpenVPN uses OpenSSL with algorithms 3DES, AES 256, RC5, 256 bit encryption. Their PPTP uses MPPE protocol for encryption, with RSA RC4 algorithm and 128 bit keys. Their L2TP uses IPSec with 256 bit key encryption and 3DES/AES algorithm.
Website blocking
Many people use VPNs to access blocked content from other countries; HMA failed that test for me. Netflix and BBC iPlayer both refused to play content despite the fact that I was logged into US and UK servers respectively.
Final thoughts
I think the HMA is a good VPN, but it's not my favorite. While the name and UI graphics are amusing, my download speed took a 50% hit and the mobile app was not the same quality of experience I would have expected after using the desktop version. HMA operates in London, inside a Five Eyes country, and they log IP addresses–something other VPNs don't necessarily do. The price point for HMA is lower than some other VPNs, but you will get what you paid for.