Best VPNs for School and College (2023)
Last updated on January 8th, 2023
We might receive compensation from the companies whose products we review. The opinions here are our own. For the record, bestvpn.org does not condone illegal streaming or piracy disguised by VPNs. A VPN is primarily a means of privacy and security protection. Use it wisely and keep out of trouble.
Our top pick!

Always evades internet control in the PRC
Keeps ahead of the Netflix VPN detection algorithm
Benchmark tests show excellent speed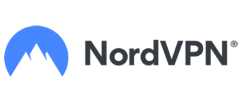 More US city locations than its rivals
Includes malware protection
No-logs policy
Lifetime free plan available
Port forwarding available
Certified zero logs
Many schools and college campuses have strict policies regulating access to online content. They block access to certain websites in an effort to keep their students – and faculty – focused on studies and work. You can't blame your school for trying to help you focus. But the collateral damage from these restrictions can be frustrating to someone who is used to unrestricted access to information.
Keeping faculty and students behind institutionalized firewalls often blocks them from accessing content they actually need for research. Why, being locked out of your streaming sites and gaming servers is bad enough because you can't get a moment of peace during short breaks between classes.
A Virtual Private Network helps you bypass your school's blocks and browse the Internet freely.
Why schools block websites
Schools and universities restrict access to parts of the Internet having the best of intentions while all students are subject to their Acceptable Use restrictions. School firewalls aren't perfect, however. Sometimes, legitimate resources end up within a range of blacklisted addresses. As a result, students end up with a laundry list of websites they can't access from school premises.
Anything from social media platforms to YouTube, Netflix, and eBay can end up on the blocklist. Let alone torrenting communities and sometimes even email servers. Entertainment aside, many of those blocked platforms contain a wealth of educational content.
Why use a VPN at school
Too often, draconian restrictions end up causing more harm than good. Besides, schools are supposed to be environments that foster free access to information instead of censoring it. So a VPN is an essential tool that helps you protect your right to online freedom, privacy, and security.
Private browsing
Colleges and schools typically monitor and log all your activity. This means school admins know what you're up to online. A VPN keeps your browsing private, so nobody – neither your school's IT admins nor ISP – can track and monitor your online activities.
Improved security
Although your school's WiFi is most likely password protected, it is far from being secure. The password is an open secret in most cases while anyone from young hackers honing their skills to malicious outsiders can launch a honeypot or Man-in-the-Middle attack to steal your identity, or hack your webcam and snoop on you. In targeted attacks, evil pranksters can delete your term papers, and research notes, or block your computer and demand ransom (ransomware). The same dangers are looming from any public WiFi network, be it at school, in a shopping mall, park, or in restaurant.
A VPN encrypts your traffic, so those malicious intruders are unable to decrypt it and cause any damage.
Unrestricted YouTube, streaming, gaming servers, and social media sites
Unfortunately, YouTube, Netflix, Hulu, most gaming sites and servers as well as Facebook and Twitter are blocked by many schools. While the reasons for the ban are understandable (streaming and gaming eat up a lot of bandwidth), paying for a Netflix subscription and being unable to use it for months on end is unfair either. With a VPN, you bypass your school's firewall and can stream and play freely.
Torrent
Most schools explicitly ban P2P file-sharing, levying harsh punishment for copyright infringement. You can torrent behind a VPN and your school will never know you access a torrenting website.
How to choose a VPN for school and college
Many schools not only block VPN providers' websites to prevent students from downloading VPN software but also block VPNs as such. To use a VPN on your college network, you need to be sure your college firewall won't block it. From here, it gets a little technical but you need to know which VPN features are important to bypass school firewalls.
Schools can block VPNs using two methods:
By blocking OpenVPN: 1194 port, which is one of the most widely used ports among VPNs
By implementing Deep Packet Inspection
Port Blocking
Port Blocking is easier and cheaper to implement. In this case, schools block all ports except for HTTPS port 443 used for encrypted traffic, and HTTP port 80 used for unencrypted traffic. All applications using other ports get effectively blocked. As far as VPNs are concerned, only the SSTP protocol works on port 443. Neither OpenVPN nor IPSec/L2TP or PPTP use ports 443 or 80.
The good news is that SSTP provides significantly better security than PPTP. The bad news is it only works on Windows. A workaround is possible if your VPN supports port forwarding. That way, you can set up OpenVPN via port 443. The bad news is not all VPNs support port forwarding. Another bad news is port forwarding is only possible on desktop computers, and not on mobile devices.
Hence, your best bet would be to choose a VPN that:
Supports SSTP protocol via port 443
Supports OpenVPN port forwarding to port 443 or 80
Deep Packet Inspection
DPI is a more advanced – and more expensive – technique. It enables school firewalls to detect encryption tools, distinguish OpenVPN traffic from regular HTTPS traffic, and block VPN traffic selectively. If your college is that Orwellian, your best bet would be to choose a VPN that provides masking capabilities to hide your VPN traffic and make it look like regular HTTPS traffic. In layman's terms, look for protection against Deep Packet Inspection.
Depending on what you intend to do through your VPN, you may need to look for other features, such as server coverage in a particular region, unblocking streaming sites, or gaming servers. For a full breakdown of key VPN features, give my VPN Guide for Beginners a brief look.
1. ExpressVPN
Our top pick!

Always evades internet control in the PRC
Keeps ahead of the Netflix VPN detection algorithm
Benchmark tests show excellent speed
ExpressVPN runs a well-oiled machine of hundreds of servers across 94 countries. It's great for gaming, streaming, torrenting, and bypassing school firewalls. ExpressVPN features a zero-logs policy, which is great if privacy is top of mind for you. It also accepts Bitcoin and allows up to three simultaneous connections.
Pros
Installs on routers
Simultaneous connection allowance of five devices
Split tunneling
Large choice of server location
Very strong connection encryption
Cons
One of the most expensive VPN services
China blocks its main website (but not functionality)
Live chat support is not always responsive
ExpressVPN runs 24/7 live chat support, which is one of the best in the industry, so you can always count on timely assistance. It also works with most streaming websites and provides excellent speeds apt for streaming and gaming. Its monthly and yearly license costs $12.95 and $99.95 respectively, backed by a 30-day money-back guarantee.
2. NordVPN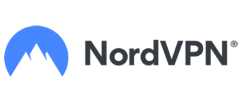 More US city locations than its rivals
Includes malware protection
No-logs policy
NordVPN is one of the top options on this list because it provides double data encryption, zero logs, and solid security. NordVPN is based in Panama, which is also good for privacy protection. Their custom desktop app includes a kill switch and DNS leak protection.
Pros
A large number of servers
Threat protection with a proprietary security system called CyberSec
Split tunneling
Obfuscated servers for China and other locations where VPNs are discouraged
No-logs policy
Automatic wi-fi protection
Cons
Parts of the server network have poor download speeds
No servers in India
Onion over VPN can be slow
A single license grants you six simultaneous connections, and you can order a few extra goodies, such as Dedicated, Shared Static and Dynamic IP. P2P is allowed and streaming is seamless with most sites. Their 30-day money-back guarantee covers all first-time purchases. A month of NordVPN will set you off $11.95 while their yearly subscription is conveniently priced at $69.
3. Hide.me
Lifetime free plan available
Port forwarding available
Certified zero logs
Hide.me offers a wide server coverage across all continents, a zero logs privacy policy, and a nifty custom app with a kill switch and DNS leak protection.Hide.me accepts Bitcoin and 100+ other payment options, and provides excellent speeds. There is a free plan with limited bandwidth while their Plus plan is dirt-cheap at $4.99 per month. It buys you 75GB of data, unlimited bandwidth, and 30 server locations. Hide.me's Premium kicks in at $9.99 a month bundling comprehensive features, including port forwarding. It also supports SSTP protocol and utilizes SoftEther custom encryption protocol designed to mask VPN traffic.
Pros
Lifetime free plan available
Port forwarding available
Certified zero logs
Independent from any government interference
Supports modern security protocols
Outstanding speeds
Applications for mobile devices available
24/7 customer support
Cons
Complexity in setting up simultaneous connections
Number of servers may not sufficiently handle heavy traffic
4. PureVPN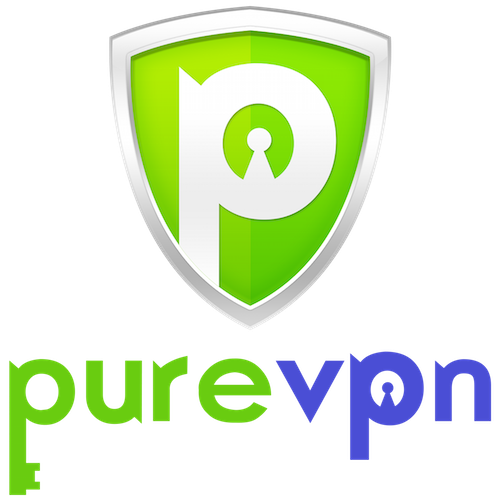 Excellent client with pre-configured modes for streaming, P2P, privacy
Kill switch
Support for wide range of protocols, including OpenVPN
PureVPN is a Hong Kong-based company with over 11 years on the market. With 750+ self-managed servers in 180 locations, PureVPN comes as one of the most robust solutions for college students. It supports a wealth of protocols, including SSTP, and a wide range of platforms. Its intuitive cross-platform client features a kill switch, a NAT firewall, and split tunneling. So you get protection from unexpected VPN connection drops and unencrypted data leaks while being able to decide which apps get to send their traffic through the VPN, and which can go through the unencrypted school channel. Its monthly price is just about even with most other providers – you can have their monthly subscription for $9.95, but a two-year license is a true bargain at $59.
Pros
Excellent client with pre-configured modes for streaming, P2P, privacy
Kill switch
Support for wide range of protocols, including OpenVPN
Great for newbies and experienced users alike
Wide server coverage
Good speeds
24/7 support
Accepts Bitcoin
Cons
No free trial
7-day money-back guarantee comes with restrictions
No Netflix
No BBC iPlayer
Client is not as "one-click" as advertised, and troubleshooting requires technical skills
5. VyprVPN
Golden Frog, the business behind VyprVPN also runs a gaming platform
VyprVPN pioneered obfuscation techniques and they have always worked well
VyprVPN's no logs policy is confirmed by an independent audit
VyprVPN owns and manages an impressive fleet of 700 ultra-fast servers across the globe. It is also emphatically zero-logs and successfully bypasses most firewalls thanks to numerous leak protections baked into its custom software.VyprVPN features streaming and gaming optimized servers, as well as a wealth of security perks such as NAT Firewall and a proprietary Chameleon protocol that bypasses your college firewall and ISP-imposed throttling.
Pros
Dodges detection, even in China
Simultaneous connection allowance of ten devices
Split tunneling
Large choice of VPN server locations
Can unblock a lot of premium streaming services
Cons
One of the most expensive VPN services
No VyprVPN app for Linux or Chrome OS
No browser extensions
Can't get into Disney+, ABC, NBC, or Channel 4
VyprVPN has a 3-day free trial and two paid plans. Basic kicks in at $9.95 per month or $45 a year while Premium is available for $12.95 a month or $60 a year.
6. ​​​StrongVPN
StrongVPN has been around for 20 years, consistently providing high-end privacy and security features in wallet-friendly packages. Highlights include a wide selection of protocols, complete with OpenVPN obfuscation tools that let you bypass firewalls like that of China. So it works just fine for bypassing college blocks. StrongVPN features more than 500 servers across 26 countries and offers impeccable speeds for gaming, streaming, and torrenting. Priced at $10 in a month-to-month subscription, StrongVPN will set you off $69.95 if you commit to a yearly plan.
Pros
7-day money-back guarantee
Live chat support
Good speeds
Unblocks streaming services
Cons
Complicated setup
Difficult to use with OpenVPN software
Non-intuitive client, convoluted customer dashboard
ToS does not explain how the provider handles connection logs
US-based
Too much personal information required at sign-up
Login/password is emailed in plain text
Leaks WebRTC
7. TorGuard VPN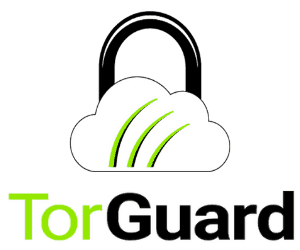 User-friendly TorGuard app
Plans that include a dedicated IP
Gift card payment options
TorGuard VPN offers servers in 51 countries, solid encryption, P2P-optimized servers, extremely fast speeds in the U.S., and plenty of security features. Its custom SSL-based VPN client is blazing fast while you can also leverage its inbuilt proxy and embedded Man-in-the-Middle attack prevention.TorGuard VPN allows five simultaneous connections per license while its Stealth feature helps you bypass college firewalls with ease. Desktop apps feature a kill switch, ad blocker, and malware blocker. It also integrates well with mainstream BitTorrent applications. Available at $10 in its monthly subscription, TorGuard offers a significant discount on its yearly plan priced at $60.
Pros
User-friendly TorGuard app
Plans that include a dedicated IP
Gift card payment options
Stealth VPN servers for China and other restrictive countries
No-logs policy
Business VPN options
Good for BitTorrent and other P2P protocols
Cons
In tests, TorGuard halved transmission speeds
The money-back guarantee only 7 days
Not very good at getting cross-border access to streaming services
Honorable mentions
Below are some more suggestions in case the above providers don't make the cut for some reason:
How to access VPN websites from school
Many schools and universities block access to VPN websites, which means you can't subscribe to a service and install a VPN while being connected to your school network. If that is the case, use your mobile connection to access a VPN provider's website. Likewise, consider using public Wi-Fi hotspot in any of the nearby parks or cafes. You are strongly advised against online shopping via public Wi-Fi without a VPN, though.
Alternatively, you can share your mobile connection with your laptop by turning your phone into a mobile hotspot (here's how to do it on iOS and Android).
Note:
The mobile data you share with your laptop or tablet will be deducted from the total amount of your monthly mobile data allowance.
Always password-protect your mobile hotspot, otherwise, anyone will be able to use it.
Considerations
Although there is a gazillion of free VPNs, especially on mobile app stores, many of them are downright malware. But most of them log your usage, so you end up submitting your browsing behavior to your school and VPN provider.
Also, it might be a bad idea to download terabytes of data while torrenting through your college network. Play nice and respect other users. It won't do you good if college admins start investigating who is clogging the bandwidth.
One final word about torrenting – U.S. colleges is legally bound to comply with the DMCA (Digital Millennium Copyright Act). So think twice if you need to get yourself into a DMCA dispute. Don't try torrenting without a VPN, and always torrent with a kill switch enabled.
The more schools and colleges crack down on Internet freedom, the more VPNs are becoming popular among unlikely audiences. These days, tech-savvy students – and faculty – are well-familiar with the numerous advantages of VPNs. The good news is you don't need to have a technical background to use a VPN and enjoy its privacy benefits while bypassing your college firewall.
How to Access VPN WebsitesIf you have more VPN suggestions for the list or would like to share your experience bypassing your school's firewall, please share your thoughts in the comments below.