Unlocator VPN Review (2023)
Last updated on January 7th, 2023
The company also offers a SmartVPN option, but it's not actually a VPN. It is a backup option for those cases when your ISP hijacks your custom-set DNS settings and overrides them. Unlocator's SmartVPN relies on PPTP, which means it is a capable unblocking tool for streaming rather than a robust privacy or security solution.
We might receive compensation from the companies whose products we review. The opinions here are our own.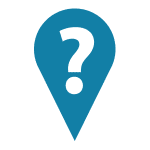 Get Unlocator VPN
What we like
Good server coverage
Cross-platform
Unblocks a wide range of streaming services
Week-long free trial
14-day money-back guarantee
Allows simultaneous use on multiple devices
What we don't like
VPN offers PPTP and L2TP only
Speeds below average
Logging policy
Denmark-based
Setup is not geared toward novice users
No native client
Features
Unlocator is a SmartDNS provider operating out of Copenhagen, Denmark since 2013. SmartDNS allows you to unblock the most popular streaming services without a significant speed loss.
Unlocator Smart DNS service is available for desktop computers, gaming consoles, mobile devices, routers, and smart TVs. The setup requires some manual mingling with your device settings and a reboot. But you only need to do it once and check in your account that all is set up correctly.
A significant downside to this setup is that you have to disable the custom DNS settings manually to browse the usual way. If you plan on switching your DNS on and off frequently, it's a hassle.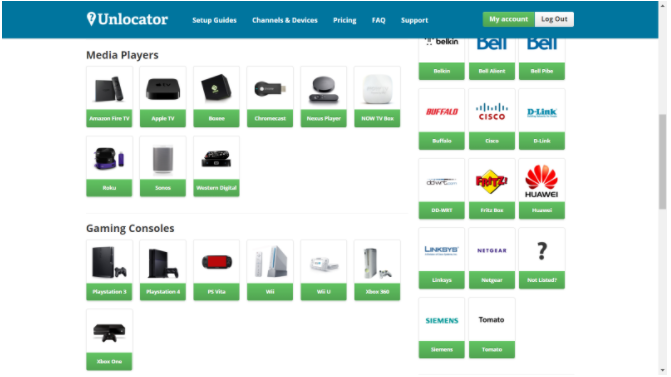 To switch your region, you need to log in to your Unlocator account and go to Region Settings. The regions are the UK, Denmark, and Germany while Region Packages offer a wider selection of countries. Switch the region, clear your browser's cookies and cache and start browsing from a new region. There are standalone region packs for setting up device app store locations, for example, to let your iPhone access US-based iTunes.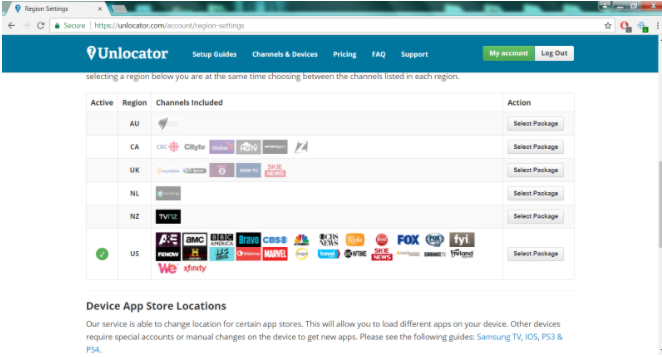 You can also set up your DNS on a router to have all your devices connect through it.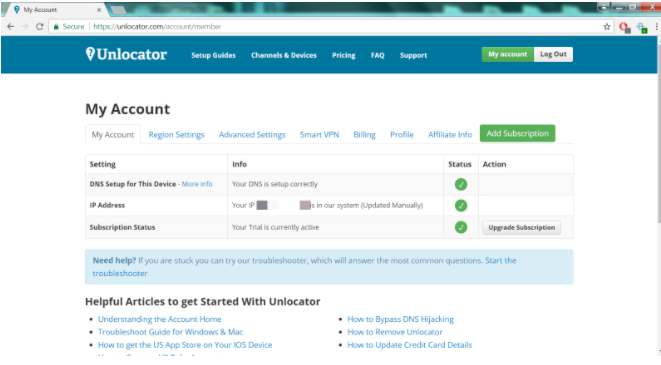 Unlocator SmartVPN is a backup option for cases when SmartDNS does not work. For instance, your ISP might be overriding your custom DNS settings, or you might be traveling and using hotel WiFi or mobile Internet. SmartVPN is an option for devices connecting to the Internet via 3G/4G, satellite, and public WiFi.I tried their SmartVPN on Android, and it required manual setup of a VPN through PPTP protocol in my device's settings. It's not overly complicated and the guide explains the process well. You also need to take a note of your VPN login and password combo in your account because it's different from your credentials for the Unlocator account.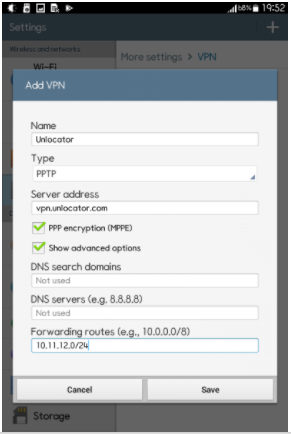 Unlocator's website is chock-full of setup and troubleshooting guides that are well-written, simple to follow, and clear. Support is available through a ticketing system, so expect some delay in solving your issues. Their troubleshooting guides and FAQs are thorough and cover a wide array of possible issues, though.
Unlocator boasts a wide server network covering the USA, the UK, Canada, many European countries, the Middle East, and New Zealand. One thing I've noticed among DNS service providers is they like to keep their total number of servers under wraps. Unlocator is no exception. The main perk here is it unblocks a great deal of geo-blocked streaming services.
The PPTP connection on mobile doesn't offer advanced customizations – the SmartDNS setup on desktop either.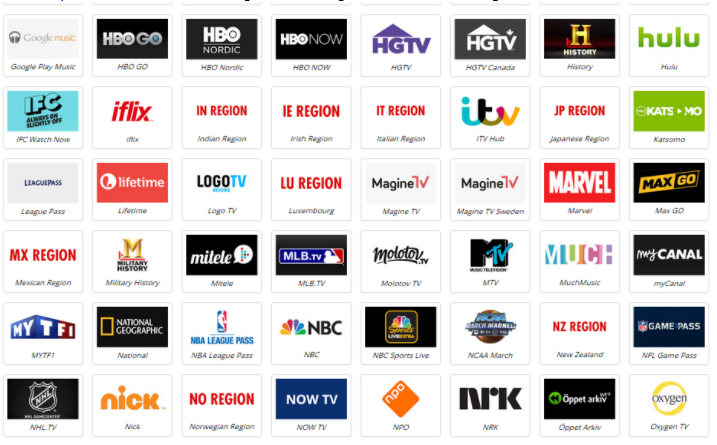 Pricing
Unlocator comes with a week-long free trial. Register, set up your devices, and start using them. No payment information is required.
Their paid subscriptions are flexible – $4.95 on a monthly, $27.50 on a biannual, and $49.95 on an annual subscription. You can use an unlimited number of devices per account. All paid plans come with a 14-day money-back guarantee, but you will receive a proportionate amount for the unused time, and not the full amount.
You can pay with your credit card and Sofort. You should be able to pay via PayPal, too, but if you fancy putting your Bitcoins to good use – Unlocator has you covered.
Tests
Unlocator is not supposed to affect your browsing speeds because there is no encryption to slow you down. Nonetheless, my speed tests kept failing persistently while I was browsing through Unlocator's SmartDNS on my desktop PC. Measuring speeds on Android returned the same results – testing services would flake out in the middle of the test. I'm assuming this is a performance issue of Unlocator.
My default speed was around 4Mbps, while with Unlocator, the download speed was around 2Mbps. The upload speed test was seldom able to complete.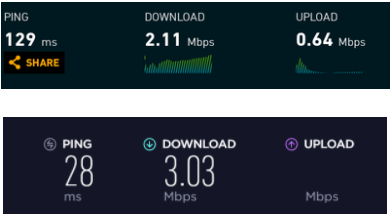 The DNS leak test would reveal my IP with Unlocator's DNS:

No IPv6 leaks have been detected (IPv6 was disabled from the settings, so it doesn't come as a surprise):
WebRTC predictably revealed my real location.

Unlocator's main page displays a message about BBC iPlayer issues that the provider is fixing. In my tests, BBC iPlayer failed to stream, indeed. Let's assume it's going to be fixed soon.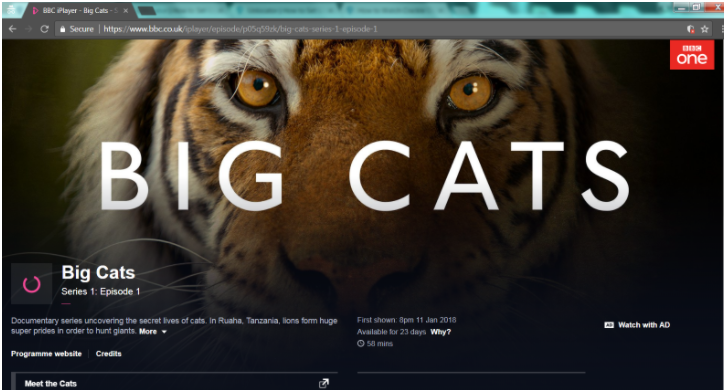 I was able to stream Netflix: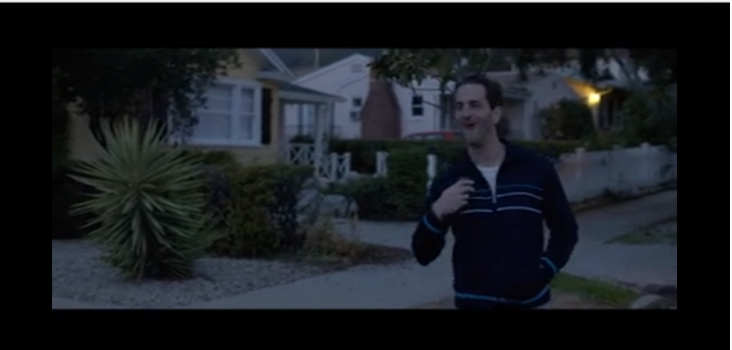 and UK-based Al-Jazeera:
The list of streaming services you can unblock with Unlocator is impressive, and you can sort it by country, supported devices, and category (music, sports, video on demand).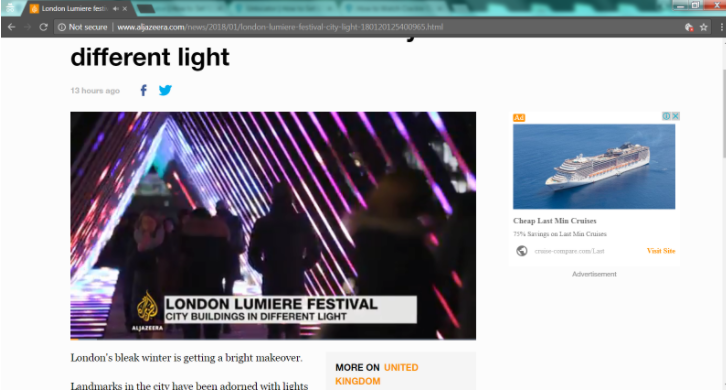 Privacy and security
Unlocator's VPN relies on PPTP and L2TP, none of which are considered top-notch security. They perform well for streaming because they don't eat at your speeds. But you won't be leaking corporate secrets using this SmartVPN. The company is based in Denmark, so the EU Data Retention Law applies. Their ToS and Privacy Policy reveal the company stores your account credentials, email, IP address, and credit card information – this data can be accessed by Unlocator employees and partners providing services to the company.
Of note is the mention of a generic activity report that is stored for 24 hours and is not disclosed to third parties. The provider uses it to identify unusual activity, such as copyright violation, or anything that is in breach of their ToS. It's safe to call it activity logging. These are not the best specs for your privacy if you ask me.
Final thoughts
Unlocator might be a capable SmartDNS service, but its logging policies make it an unlikely recommendation. Their SmartVPN is geared toward streaming – not protecting your privacy. You can find yourself a better deal.