ZenMate VPN Review (2023)
Last updated on January 7th, 2023
ZenMate might not offer the granular controls for the savvy users. But its simplistic UI and fairly acceptable performance coupled with the ability to unblock popular streaming services make it a feasible proposition if you're after entertainment and some privacy.
We might receive compensation from the companies whose products we review. The opinions here are our own.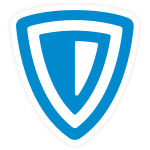 Get ZenMate
What we like
7-day free trial of a Premium version
30 days money-back guarantee
Cross-platform support
Up to five simultaneous connections
Free browser extensions
Extremely easy to use
Unblocks Netflix US and BBC iPlayer
Kill Switch, DNS Leak Protection
What we don't like
Minimal control of settings
Average speeds
Unclear encryption and security methods
Customer support is hard to reach
No anonymous payment methods
Features
ZenMate is a Germany-based Virtual Private Network provider with servers in more than 30 countries.
ZenMate comes as a browser extension, a desktop app for Windows and Mac, and a mobile app for iOS and Android. I strongly recommend that you try out the desktop version to get a good feel of the performance, as the browser extension isn't really a VPN but an encrypted proxy. From the usability perspective, ZenMate must be one of the most straightforward clients I've used. Download the file, and it's up and running in a matter of seconds.
UI is dead-simple – you have the selection of locations you can filter manually by entering the country in the search field. The bad news is there is nothing you can tweak in ZenMate's simplistic desktop app. Nor can you access any technical specs of the connection. On the bright side, ZenMate is available in many languages and slated toward beginners.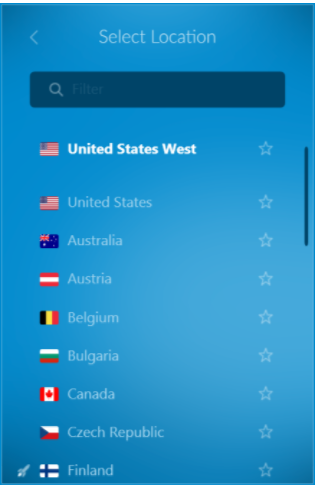 The Settings are basic – you can enable a Kill Switch, DNS Leak Protection, and run ZenMate on system startup. Activation of Kill Switch requires elevating the app to the administrator level. There's a feature called EverSecure, which appears to force the app to reconnect whenever the connection is lost.
The app works seamlessly, and I experienced no crashes, freezes, or problems disconnecting and changing servers. On a side note, ZenMate's weak point seems to be its nonexistent support. You can send them a ticket, only to get an automatic reply from a bot saying you should be able to get a reply from a human in one to five business days. And then another one from a bot, encouraging you to fix the issue on your own by going through their FAQs, in case you hadn't done so already. Perhaps, it's not a crucial turnoff, always, and if you remember that the subscription auto-renews. Once you get automatically charged for the next billing period, there is no way to get a refund.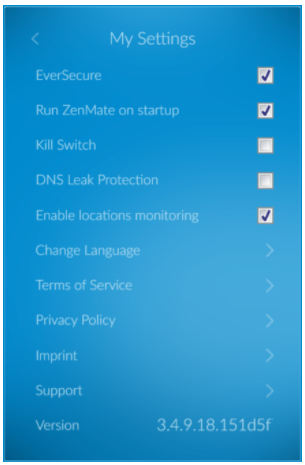 Pricing
ZenMate comes in several flavors. The paid service is available in $10.99 monthly, $53.88 annual, and $59 triennial subscriptions that have no bandwidth caps, allow up to five simultaneous connections, and offer a 30 days money-back guarantee. You can pay with a credit card, PayPal, and Sofort Banking.
You can also use their free browser extension and get a 7-day free trial of their premium service in a desktop app.
Getting the free trial of the premium service is easier said than done, as I had to google for a way to get past the premium offer. Long story short, if you follow the login link provided in this Help article, and then close the login pop-up, you'll see an invitation to join their premium service. Below it, there is an inconspicuous offer of a ZenMate Limited.
ZenMate Limited comes with servers in four locations, slow speeds, ads, and no streaming. If you subscribe to the Limited service and then verify your email address, you get the 7-day free trial of their Premium service.
Tests
Performance-wise, ZenMate is average – not stellar, but not too bad either. The drop in download speeds was significant for distant locations, which is understandable. I tested the desktop app's performance in synthetic speed tests, and here is my speed before connecting to the VPN:

When connected to the US server:

and when connected to the UK server:
So, finding a good working server for your particular location/purpose is a matter of trial and error.

ZenMate also passed my security tests successfully, and did not leak DNS, WebRTC, nor IPv6: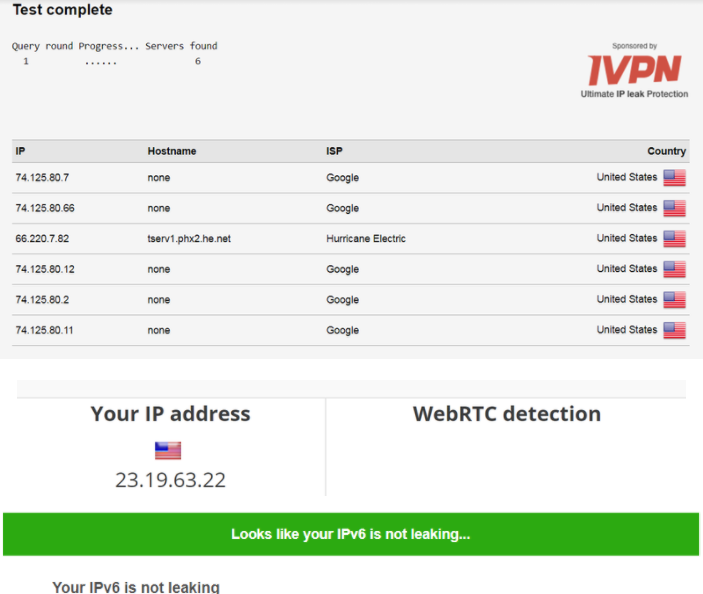 ZenMate successfully unblocked BBC iPlayer and bypassed Netflix's VPN guard, which is a rare thing these days. It means ZenMate effectively beats many A-list VPNs out there.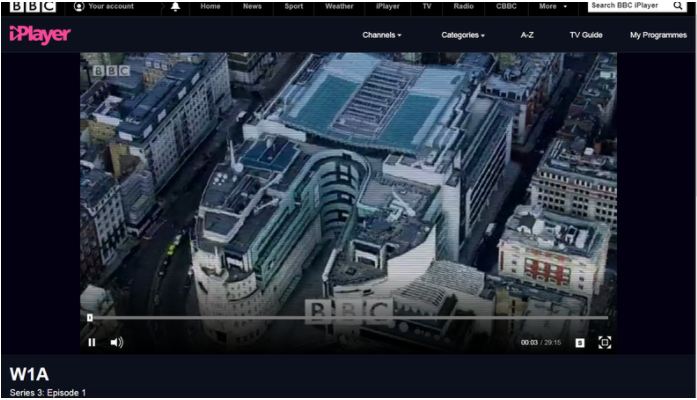 Privacy and security
ZenMate doesn't bother to make things easier for the end user – ToS and Privacy Policy are loaded with heavy-weight legalese. Locating bits and pieces of their logging policies feels like treasure hunting. You'd need to google for the technical information on the kind of encryption they use, which appears to be AES 128. It won't satisfy the demanding folks trying to bypass draconian surveillance laws in, say, Saudi Arabia.
One thing that caught my eye was that only the German version of their ToS is legally binding, and the English version is just a translation. Perhaps, that explains why the English version is so difficult to read. Aside from saying you should not be a hacker, ZenMate states they "do not generally observe to which web service you gain access with ZenMate." However, when obliged by law, ZenMate will send you a notification and restrict your access to the service.
Finally, ZenMate does not seem to log your IP or keep session logs but does record your email address and payment details. Overall, their ToS and Privacy Policy seem reasonable but hard to digest for anyone but a lawyer.
Note, however, that Germany is a member of the Five Eyes, so you wouldn't want to leak confidential information Snowden-style through German VPNs.
Final thoughts
ZenMate takes a simple approach by minimizing the use of technical jargon and customizations, which might not win any awards among experienced users. But if you are a newcomer to VPNs, and are looking to unblock your favorite gaming or streaming services, ZenMate is a fairly feasible solution.