TigerVPN Review – 2022
Last updated on September 21st, 2022
TigerVPN has great mobile apps and a useful help and lookup tool to make configuration and customization a breeze.
Why Choose TigerVPN
TigerVPN is among newer VPNs with great performance and a large set of features. The Slovakian company already has servers in 42 countries – mostly in Europe and North America – and is continually growing. As part of TigerVPNs subscriptions, users also get free access to StickyPassword Premium, and Shimo VPN Manager – tools for users of more advanced features and multiple devices.
Best VPN for
Netflix, Hulu, and streaming online
Torrenting and downloading
Security and privacy
Works on
Mac
Windows
Android
IOS
Routers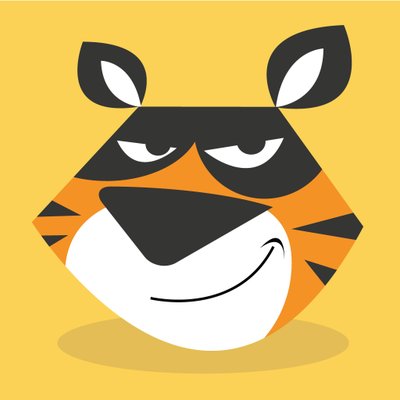 Pros:
Excellent performance on speed tests
Top notch security and privacy features
A bit of a learning curve, but great tutorials and guides to manage all the features
Cons:
Tiger is not cheap – a 12-month plan is about $10/month
Shorter plans are more limited and even less economical
For users who don't need advanced features, could be overwhelming
Pricing and Plans
Like most VPNs, Tiger offers discounts for longer subscriptions – in this case, plans are month-to-month, 6 months, or a year. One important thing to note, however, is that there is a subtle difference between what is included in the plan: the 1-month plan only allows 2 simultaneous connections, while the 6-month and 12-month allow 3 and 5, respectively. Coupled with the high cost of TigerVPN overall, it is strongly recommended to commit to a year-long plan.
That being said, the one year plan comes in at $7.99/month, which is definitely on the high side. This goes up as high as $13.99 for the monthly plan, which has less features, and is almost definitely overpriced.
Features
While TigerVPN has a very appealing website and user interface, set up was not as intuitive as I would have hoped. From the user dashboard, I had to poke around quite a bit before finding the correct setup guide – and from there it sent me on a scavenger hunt to other parts of the help guide that required some manual searches and digging around.
During this time, I did attempt to use the live chat feature but did not get a response by the time I had figured it out on my own.
Once I had everything set up and learned the ropes, though, I did really enjoy using and configuring TigerVPN. Setting up may have taken 10 minutes instead of 5, but after that, I was impressed with the depth of the user guides and the overall smoothness of the UI. It felt very polished and professional, and I got a feel for everything very quickly. Overall, I'd say TigerVPN does a great job of presenting its features and making interacting easy.
The reason that Tiger puts the FAQs, help guides, and live chat front and center, is that there is a great amount of depth and customization to the service. Managing several devices and connections and being able to change security protocols, and so on, from one central hub felt easy. Whereas some VPNs try to make the whole process painless by presenting as little as possible, Tiger tries to do the opposite – by organizing and presenting everything, users feel engaged instead of lost.
Tests
TigerVPN has already established a reputation as a high-performing VPN, so we went and tested it on www.speedtest.net. For reference, here were my results before and after turning on Tiger.
This made it the fastest VPNs that I've tested – actually ending up with a faster connection. Now, there will always be a little variance on speed tests, and no VPN can actually increase your internet's performance – still, Tiger was living up to the hype.
I then checked the effectiveness of TigerVPNs security on www.torguard.net, to see if I was properly connected via their IP and found no problems and it was all good. Additionally, I got a soothing green light from IPv6leak.com.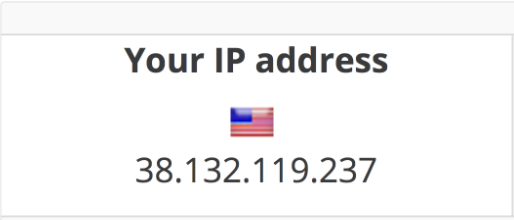 Privacy
TigerVPN claims to keep no logs whatsoever, and while talk is cheap, we have yet to hear of any privacy or anonymity complaints from the relatively new company. Being based in Slovakia, local laws and regulations are generally privacy-friendly and should not present any issues that could compromise anonymity.
Security
On the security front, TigerVPN has access to all of the top-tier security protocols – OpenVPN, IPSec L2TP, PPTP – and gives users a lot of flexibility and control over them.Overall, TigerVPN presents itself as one of the best VPNs as far as anonymity and online protection are concerned – its great security protocols, friendly local government, and dedication to privacy are all great benefits.
Final Thoughts
TigerVPN managed to impress us as one of the few VPNs that was above average in almost every regard – it was very fast, boasts all of the top security protocols, and has a high degree of configuration. It is not as friendly on the wallet, and presents a lot of complexity (however neatly packaged), however, so is definitely a product we would recommend for users looking to access more advanced features and get a lot of mileage out of their VPN.