Tenta Browser VPN Review (2023)
Last updated on January 7th, 2023
Tenta is not your typical VPN and browser. Tenta makes its core private by default and available to everyone for free. It encrypts your traffic, bookmarks, downloaded files, saved tabs, history, cache, and all that jazz. It's a truly zero-knowledge browser, or at least the harbinger of it. Its premium version lets you route all your device's traffic through its VPN.
We might receive compensation from the companies whose products we review. The opinions here are our own.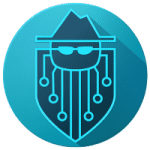 Get Tenta Browser VPN
What we like
No logs
Robust app
Advanced settings
Zones
Six free servers
Secure encrypted vault for downloads and local files
Tenta DNS over TLS, DNSSEC, and OpenNIC TLD
Unblocks Netflix
What we don't like
Mild learning curve due to the abundance of options
Slow speeds
Inconsistent performance
US-based
Android-only
Resource-hungry
Features
US-based Tenta Private VPN Browser – a free Android browser with OpenVPN and robust encryption built-in that lets you use six servers without data caps.
Tenta is currently only available for Android devices. It's been several years in the making, and the loyal fans were hoping to get a desktop version by now. Nonetheless, there's no sign of it while the Android version is in Beta so far. The app is not the most intuitive one I've used. That said, new browsers tend to come with a mild learning curve because most developers try to do something unique with their app's UI. From the user perspective, however, a good UI is a familiar UI, where you know how to access bookmarks, settings, add-ons, et cetera. A hideous update ended my long-time affair with Firefox not too long ago because its developers decided it needed an overhaul. But users don't want to be learning new interfaces – they want the comfort of familiarity.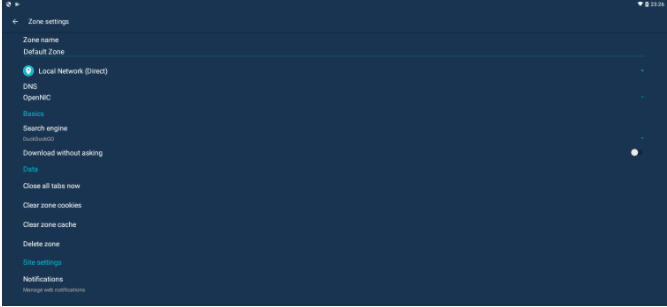 This is not to say Tenta is difficult to use. It just bundles a wealth of features and their respective settings, and some of the features are novel. Hence, the learning curve. There are several important areas you need to identify – your browser and its basic settings, Zones, Vault, and Global Settings. In Premium, add Device-wide VPN settings.
Zone allows you to group websites by country and enable a specific VPN server for the group. For instance, a US server for US-based websites. Zone comes with a wealth of settings so that you can customize each Zone individually. The browser area also has shortcuts to app notifications, bookmarks, speed dial, and a nifty Tenta Vault that lets you manage your browser downloads and keep them encrypted.
Global Settings is where you can customize DNS settings, and mask or unmask the browser. The latter will protect your browser from screenshots. Here, you can reset the browser, enable a PIN code-based access to it and enable the device-wide VPN that overrides zone settings. The latter is a premium feature and the paying customers can also access their account information here.
Performance-wise, Tenta is still a work in progress. I tested it on two Android devices, a Samsung tablet, and an LG smartphone, and it immediately drained both batteries. It crashed multiple times on my tablet while browsing was painful on both devices. Websites would take ages to load and some of the sites I use for testing VPN performance wouldn't load at all. Support is available to paying members via email, ZenDesk, and Apptentive while the website offers a fair amount of guides.
Tenta comes jam-packed with nifty features. My favorite is Zones, which let you group your frequently visited websites by VPN location. You can customize each Zone's settings – search engine, cache, custom name, and DNS.
Each tab and Zone comes with a Nuke option, which predictably erases all cache, history, and associated settings.
Tenta Vault encrypts your downloads, but also your bookmarks, history, notifications, and settings. You can also view your encrypted media files in Tenta's own private media players and move your personal videos, documents, and images to Tenta's Vault.
Tenta DNS over TLS, DNSSEC, and OpenNIC TLD allows for an unrestricted browsing experience, unblocking a wide variety of websites and domains that tend to be blocked by most ISPs (parody and pirate domains, you get the idea). If you upgrade to a premium version, you'll be able to route all your device's traffic through Tenta's VPN servers.
Pricing
The core of the service is the free browser that comes with OpenVPN and six servers in the USA, Japan, Singapore, Australia, and the Netherlands. You don't need to create an account with the provider to use the free version. The developers build their monetization model around the premium version of the app, which costs $7 per month if you pay on a month-to-month basis, and $5 per month if you pay for a yearly subscription. You can pay via Google Play for the moment. The premium version allows you to route all your traffic through Tenta's VPN. It comes with advanced settings for the browser and the apps you wish to route through the VPN.
Tests
As much as I admire Tenta's concept and most parts of its UI, the browsing experience was nowhere near smooth or fast. It took forever to measure speeds because one moment the speed is there and the next moment something fails. My default pre-VPN speed was around 4-5Mbps. With Tenta's Miami server, it went down to about 0.6-2Mbps; with its Amsterdam server – consistently below 1Mbps in downloads.
Tenta did not leak my DNS, IPv6, or WebRTC: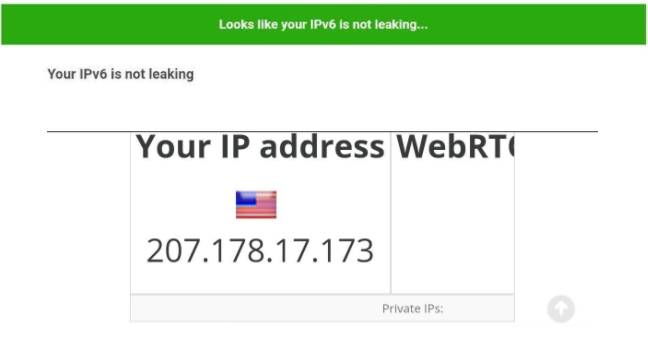 Streaming seemed unlikely with Tenta's sluggish speeds, but it defied reality and unblocked Netflix. Color me impressed:
Privacy and security
Tenta implements OpenVPN, TLS/SSL for the data transport layer, an HTTPS-everywhere add-on, and AES-256 bit encryption with SHA-384 authentication. Users' PIN codes are never stored on the provider's server. Security- and customization-wise, Tenta is top-notch.
The company's ToS and Privacy Policy are brief. It's registered in the US, which means no matter how pro-privacy the provider is, you have to account for mass surveillance and gag orders. Tenta cooperates with law enforcement if served with a subpoena, in which case it may provide "certain" VPN session data.
Tenta will keep your email and billing information if you subscribe to its paid plan. But there is no Google Analytics or your usual profiling. The company keeps anonymous visitor data of its own website for 180 days and uses cookies, but Tenta Browser can be set to stop accepting cookies.
Tenta VPN collects some session logs, such as the number of connected users per minute but no IPs or user-specific data, as well as incoming and outgoing aggregate traffic per each node – not per user. Tenta does not store your IP addresses or your browsing activity data.
Final thoughts
I like the spirit, concept, and most of the execution of Tenta Browser so much it almost hurts to admit the app is still an unlikely recommendation due to uber-slow speeds and inconsistent performance. It's just not quick or smooth enough to use on a daily basis and transfer all your browsing activities to Tenta's secure environment. I'll keep an eye on its updates in hopes it would iron out the performance issues and finally become what it wants to be – your default browser.