ShellFire VPN Review (2023)
Last updated on January 7th, 2023
ShellFire has all the right ingredients to be a decent contender but performance is where it falls short.
We might receive compensation from the companies whose products we review. The opinions here are our own.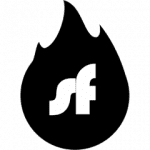 Get ShellFire VPN
What we like
Free plan
No logs
No leaks
Embedded streaming links
Decent encryption
Accepts Bitcoin
14-day money-back guarantee
Wide server coverage
What we don't like
Poor performance
One concurrent connection per license
No meaningful settings (like a kill switch or firewall)
Sloppy Windows client
No P2P
Germany-based
Features
ShellFire is a Germany-based provider with 16 years on the VPN market, servers in 35 countries across the globe, great privacy and security specs, and a cross-platform client.
ShellFire offers a native client for Windows, Mac, Android, and iOS. You can also set up OpenVPN or PPTP connections manually using their config files and guides. In this case, you can extend your VPN to your Ubuntu devices.I tried their free app for Windows, the Crypto-mining Alpha version of their Windows premium app, and their Android app. I had multiple issues with all of them, unfortunately. My first woe is the UI doesn't scale well. It looks huge, with parts of the program not fitting into the screen. The app didn't allow me to resize it, so I had to move it around manually to access its top and bottom parts separately. It's a pain.
Second, parts of the UI are in German. I figured out the meaning of the big blue buttons, but inconsistent UI translation paired with the messy disproportionate design makes a bad impression.
Additionally, the UI contains too much visual clutter. I couldn't care less for a visualization of how my traffic travels from my PC to its destination. I'd rather have a small but tidy window that says "connecting" and scales well.
The app's settings are too basic to make a difference while the servers list is yet another mess. The servers are listed alongside their location, speed, security, and paid/free status. At the same time, you can not sort them. There is no way to see, say, all US servers or display the free servers and hide the premium ones. I couldn't grasp the principle based on which the servers were listed – three separate US servers were lines apart.
Unnecessary clicks, scrolling, and redundant visualizations make ShellFire's Windows client an unlikely recommendation.
Making matters worse, the performance was downright horrible. At first, I thought the VPN connection kept dropping because I was using the free plan, but then the problem persisted with the premium plan and the crypto-mining version. Then I installed ShellFire's Android app only to confirm that the VPN connection never lasts more than a minute. Literally.
Auto-reconnect takes ages, so measuring speeds and running security check-ups turned into a debacle. Unfortunately, from what I can tell based on reviews on Google Play, connection issues are common.ShellFire offers useful manual setup guides, minimalist FAQs, and email-based support that works 9-5.
The premium plans come with a selection of embedded US streaming channels. You need to connect to a US server first, and then launch the streaming, which opens in your default browser.
You can also switch between UDP for faster connections and TCP for more secure connections.
The app allows you to toggle some fairly basic settings – save login data and login automatically, save VPN choice, start on boot, connect automatically, and show VPN status after establishing a connection. Lackluster settings don't make ShellFire any favors, alas.
Pricing
ShellFire offers three plans. Their free plan offers two servers – in Germany and the US – and 128-bit encryption with the OpenVPN protocol. It doesn't limit your traffic but the speed limit is 1,000 kbit/sec. The free account requires that you register and verify your email address. Their paid Premium plan costs €2.90 per month in a yearly subscription and € 4.00 when paid on a monthly basis. PremiumPlus will set you off €5.00 per month in a yearly subscription or € 8.00 when paid monthly. All paid plans come with 256-bit encryption, unlimited traffic, servers in 37 countries, and no speed limit alongside direct links to some of the most popular streaming services sounds like a lucrative proposition.
Note: ShellFire only allows one concurrent connection per account. You can pay via PayPal, credit cards, Bitcoin, Sofort-Transfer, wire transfer, and even Pay-Per-Phone. All paid plans come with a 14-day "right to cancel without giving any reason."
Currently, ShellFire offers an alternative to its paid accounts – users can pay for a VPN with their computing power. Install the ShellFire VPN Crypto version, let your computer mine some crypto for the provider, and access all the premium features. It's worth noting the crypto version of the app is still in Alpha, but you can get your hands-on experience and decide if you're okay with the concept and performance.
Tests
As I said, the connection was unstable all the way through – on desktop and mobile. Even measuring speed was a hassle. Here is my default speed before connecting to the VPN:
ShellFire's US server:
and UK server:
While it worked, it did not leak my DNS, IPv6 or WebRTC:
The persistent problem of connection drops understandably translated into poor streaming results. While I was using the Premium servers, the connection would drop regularly allowing both Netflix and BBC iPlayer to identify where I was. The same thing happened when I tried the embedded streaming link to CBS. One moment it launches Criminal Minds and starts buffering, the next moment it says the content is not available in my region.
Privacy and security
ShellFire does not log user data. Since they are based in Germany, however, the company must comply with legal warrants and cooperate with local law enforcement agencies. In which case, the provider would grant law enforcement access to specific users' live data streams. Let that sink in for a moment. Germany is home to patent trolls and a part of the Five Eye and Fourteen Eye alliances. You are well-advised to avoid illegal activities while using ShellFire. Additionally, some users report the VPN actively filters out certain keywords, and torrenting is one of them. The provider's ToS and Privacy Statement are short. The company logs all access to its website, including your email if you provide it, the date, time, and purpose of access. It also uses cookies, targeted ads, social media buttons, and Google Analytics, and allows opt-out of some of them.
Final thoughts
ShellFire has a few aces up its sleeve – the crypto-mining premium client, embedded streaming, and a wealth of servers. But its performance and the lack of meaningful settings leave a lot to be desired. I find it hard to recommend.