VPN Shield Review (2023)
Last updated on January 8th, 2023
What piqued my interest in VPN Shield was the company's focus on simplicity, coupled with apps designed specifically for iOS, Android, and Kindle Fire. What can I say? I'm a sucker for friendly UI's that are tailored to whatever device I am using. My big question was: could VPN Shield also deliver a high performing and secure service, to boot?
We might receive compensation from the companies whose products we review. The opinions here are our own.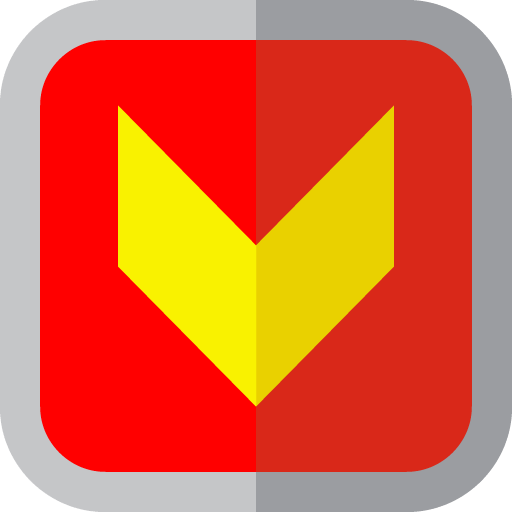 Get VPN Shield
What we like
Cheap and flexible plans
Very fast connection
Cheaper network roaming charges due to traffic compression
Great apps and easy to use on any device
What we don't like
No control over security features
Overall privacy is low - company keeps logs
Only has servers in 11 countries, so not great for traveling
Features
VPN Shield is based in Poland, with servers in 10 other countries around the world. It's been designed to be easy to use and offers a variety of subscription options that provide a lot of flexibility.
VPNShield is one of the easiest VPNs to register for and install on every platform I tried: Windows, Android, iOS, and Kindle. As soon as you create a user name and password, you are able to download it from your device's app store and turn on the default security settings immediately. For whatever reason, most other VPN products still don't do this. Instead, they give you a set of instructions for fiddling with your device's Internet settings.
Each client is designed specifically for the platform it is installed on, so everything makes sense visually and the menu system feels intuitive. As far as being easy to use and non-intimidating, VPNShield knocks it out of the park.
VPNShield has a ticket-based customer support system, which is never as good as a live chat feature. They integrate their ticketing into the client itself, however, so you don't have to go to their website on your mobile browser and figure out how to fill out a ticket there. This is another one of those things that makes a lot of sense, but that few VPNs actually do.
Aside from being one of the easiest VPNs to use, VPNShield also does a lot of the technical work for you. For example, certain VPN tunneling protocols are preferred for use on different devices. Instead of having you figure this out by dealing with subpar performance and then troubleshooting online, VPNShield will automatically select the best settings for your device and region.
Pricing
First off, VPN Shield is a very affordable product. Right now, a 3-year plan can be paid up-front for what works out to be $1.67/month. This is probably the most inexpensive VPN that still offers unlimited bandwidth and support for multiple devices.
There is also a 7-day option for $1.99, which is useful if the 24-hour free trial is not enough, or if you find yourself in a region where your normal VPN gives a lackluster performance. I suspect that people don't choose the week-long option very often, but it fills a niche that few other VPNs do. 30-day, 90-day, and 1-year plans are also available. All are below average prices.
One important thing to note about payment methods is that presently, VPN Shield only accepts payment via PayPal and allpay.com, which is a little disappointing since neither is totally anonymous.​
Tests
VPNShield claims that they use traffic compression to increase bandwidth and reduce network roaming expenses. The implication here is that they have a special sauce to increase their speed relative to other VPNs. To find out for myself, I went to www.speedtest.net.
For reference, here were my results before and after turning on VPNShield:
This makes VPNShield one of the absolute fastest VPNs I have tested, for both ping and download speed. They don't have as many servers as other VPNs, so it's possible your results won't be as good – their US server is right in my backyard. Even so, I suspect that VPNShield will give most people above-average speed.
Right after these results, I did a test on www.dnsleaktest.com to make sure VPNShield was actually working to hide my IP. Everything checked out there, with no leaking. I also checked on www.ipv6leak.com and found no problems.
Privacy
VPN Shield's privacy policy was a little worrying as well. They do not keep traffic logs but do track bandwidth usage and session times. Additionally, their headquarters are in Poland, which is currently in the midst of passing some legislation that is Internet privacy-unfriendly. Coupled with the need to pay via PayPal, this is one of the least private and anonymous VPNs on the market. That being said, having even a basic amount of encryption and IP masking means that VPNShield is leaps and bounds better than browsing without any VPN at all.
Security
After searching on the website, I wasn't able to find many details about VPN Shield's tunnel protocols and encryption. And since each client for individual devices automatically sets the most appropriate protocol, there is no option to switch protocols or even see what is happening. For the VPN geek like me, this was a major downside – not only being unable to manually change protocols but not even knowing what is going on behind the scenes.
Final thoughts
VPNShield is a very polarizing VPN, in that it does some things very well – and others very poorly. I personally wouldn't use it, since I don't mind paying a little extra so that I have some control over my security settings. Plus, consistent and reliable global access is important to me.
VPNShield is an ideal product if you need a fast connection, don't want to fiddle with different configurations, and want to keep your costs down. The compatibility with Kindle Fire is also a bonus, and if you plan on using a VPN for heavy mobile use, you'll save on roaming charges due to traffic compression. A 24-hour free trial is also available so that you can "try it before you buy it."