Best VPNs for Japan (2023)
Last updated on January 8th, 2023
We might receive compensation from the companies whose products we review. The opinions here are our own. For the record, bestvpn.org does not condone illegal streaming or piracy disguised by VPNs. A VPN is primarily a means of privacy and security protection. Use it wisely and keep out of trouble.
Our top pick!

Always evades internet control in the PRC
Keeps ahead of the Netflix VPN detection algorithm
Benchmark tests show excellent speed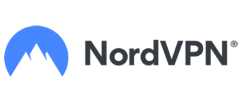 More US city locations than its rivals
Includes malware protection
No-logs policy

No limit on the number of devices you can connect at the same time
SOCKS5 proxy, which its main rivals don't have
More VPN servers in more US cities to dodge blackouts
It's no secret that Japan is tough on copyright infringement, and a lot of region-restricted content is unavailable when you're browsing with a Japanese IP. If you want to avoid headaches, you definitely need a VPN if you live there or are planning on traveling there.
Sure, it's a technologically advanced nation by all standards, and home to some of the world's most popular inventions like the lithium-ion battery and PlayStation, but not everything is so bright in the Land of the Rising Sun. Streaming or downloading copyrighted material is a criminal offense that can land you a two-year jail sentence or a hefty fine. Or both.
Top that off with the wealth of blocked content you can't access from Japan, including streaming services like Netflix, or Hulu, and suddenly surfing the web with a Japanese IP gets quite limiting. A VPN lets you get around these roadblocks and watch US TV shows and movies, download Steam early-access games AND unblock sports streams and other region-blocked services.
There is another rather major reason why you are well advised to protect your digital footprint when browsing from in Japan: after the accident at the Fukushima nuclear plant, the Japanese authorities tightened the grip on the freedom of speech to cap the spread of news about radiation levels, and unfavorable comments and videos. The 2012 Computer Network Monitoring Law, also known as the Harmful Rumors Law, allows Japanese authorities to monitor the Internet without restrictions.
Oh right, and let's not forget about security. Free public Wi-Fi hotspots are available nearly everywhere in Japan. Although such broad availability is extremely convenient, it is also a fast track to having your device hijacked and your banking credentials were stolen. Again, a reliable VPN is the easy solution.
Choosing the right VPN
Today, VPNs top the list of personal security products. But since there are so many providers – and way too many rip-offs – choosing the right one can seem intimidating. My top seven picks of VPNs for Japan include the best-of-breed providers with lightning-fast speeds, transparent privacy policies, strong encryption, and servers all over the world. Let's look at each one of them closely.
Chances are your ISP is watching your online activity in hopes of catching you red-handed downloading a pirated movie. That's why I haven't included any free VPNs in this list because they just can't guarantee the reliable protection you need to navigate below the radar or access streaming services from Japan.
So, using a VPN in Japan not only allows you to spoof from Japan to the US to watch Netflix but also the other way around – you can spoof into Japan and access Japanese websites that might be censored in Japan.
At the end of the day, subscribing to a VPN doesn't make you a copyright offender or a political dissident. It just means you value your online privacy and freedom of choice. I've included the VPN providers that are at the top of their game on my list, so I'm sure you can find the perfect one for your browsing needs.
1. ExpressVPN
Our top pick!

Always evades internet control in the PRC
Keeps ahead of the Netflix VPN detection algorithm
Benchmark tests show excellent speed
ExpressVPN offers sleek and easy-to-use clients for the majority of popular platforms complete with advanced features like a kill switch, a DNS leak protection, and auto-connect. Top that off with excellent customer service available 24/7, and you can enjoy the app's most advanced features even if you lack a technical background. On a side note, you can only use three devices per subscription, which might seem somewhat limiting if you constantly switch between multiple devices.
Pros
Installs on routers
Simultaneous connection allowance of five devices
Split tunneling
Large choice of server location
Very strong connection encryption
Cons
One of the most expensive VPN services
China blocks its main website (but not functionality)
Live chat support is not always responsive
ExpressVPN is one of my top picks for its excellent quality and longstanding reputation as a reliable zero-logs provider with AES-256 encryption and OpenVPN on board. Based on the British Virgin Islands, it's exempt from the mass surveillance of the 14 Eyes. ExpressVPN is fairly immune to anti-piracy laws, too, and its stealth servers across 94 countries provide you with great speeds for gaming and streaming.
Even though ExpressVPN is not the cheapest service out there, you can still get a good deal in a $99.95 yearly plan. They also offer a $60-worth bi-annual subscription and a monthly plan that will set you off $13 per month. All subscriptions come with unlimited bandwidth and a 30-day money-back guarantee.
2. NordVPN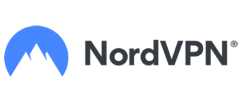 More US city locations than its rivals
Includes malware protection
No-logs policy
NordVPN is at the top of its game with 830+ server locations across 57 countries, which means you get blazing fast speeds for streaming, gaming, and unlimited torrenting. They're also rock-solid on privacy, with headquarters in pro-privacy Panama, unique double-encryption technology, extra features like VPN into Tor, and the zero-logs policy.
Pros
A large number of servers
Threat protection with a proprietary security system called CyberSec
Split tunneling
Obfuscated servers for China and other locations where VPNs are discouraged
No-logs policy
Automatic wi-fi protection
Cons
Parts of the server network have poor download speeds
No servers in India
Onion over VPN can be slow
With an extensive feature set, NordVPN client is surprisingly easy to get the hang of. Add in the support for a wide range of platforms, and up to six simultaneous connections per account and you get a highly flexible solution for all your VPN needs. You can customize the kill switch behavior and switch the servers to fine-tune the speed/performance to your needs. They even sorted their servers based on the two most requested features – Ultra-fast and Ultra-secure.
This provider manages its own DNS servers, which speaks volumes of their reliability. NordVPN might not be cheap but it certainly is worth the money, and you can always count on the 30-day money-back guarantee. With the monthly plan starting at $12/mo, a yearly subscription cuts that by half and comes at $70 only. The 6-month plan is justly positioned in the middle at $42 billed every six months.
3. IPVanish

No limit on the number of devices you can connect at the same time
SOCKS5 proxy, which its main rivals don't have
More VPN servers in more US cities to dodge blackouts
IPVanish is based in the US, which has its pros and cons. On the one hand, servers in 60+ countries grant you lightning-fast speeds, which are ideal for gaming and unblocking the streaming services like Netflix, while the unlimited bandwidth lets you torrent to your heart's content. On the other hand, the US data retention laws apply.
Pros
Good at dodging blackouts on US sports streaming sites
A large IP address pool
Split tunneling available
Strong IP leak protection
IPVanish support is available around the clock via chat and email
Cons
No app for Linux
No browser extensions
30-day money-back guarantee only for the annual plan
Prices increase after the first subscription period
No malware or antivirus service
IPVanish offers fully-featured and intuitive software, which supports many platforms and comes complete with DPI protection, anonymous surfing, 256-bit AES encryption, and a zero-logs policy. Plus, you can run up to five simultaneous connections on different devices per account.
IPVanish' three plans come with a standard 7-day money-back guarantee and will set you off $10 per month, $27 per three months, or $78 for a yearly subscription.
4. HideMyAss!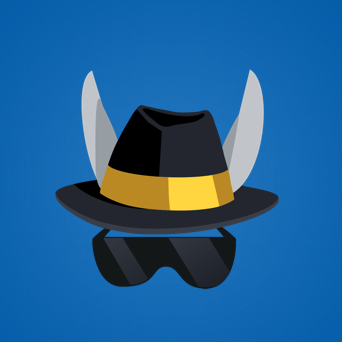 Very granular control over Location Mode in desktop version
Amusing UI graphics
Supports OpenVPN
HideMyAss is run by AVG Technologies, a security software company based in the Czech Republic. But the VPN is based in the UK, so draconian surveillance laws apply.
Pros
The name! I love the name "Hide My Ass!" It makes me laugh every time.
Very granular control over Location Mode in desktop version
Amusing UI graphics
Supports OpenVPN
Cons
Speed: I experienced a 50% loss in download speed
Located in a Five Eyes country
They log your IP
Failed with Netflix and BBC iPlayer
HideMyAss makes switching servers easy with the intuitive interface and a huge network of servers in more than 190 countries. So, with HideMyAss you get access to a huge range of VPN server locations including some exotic places like Papua New Guinea, or the Falkland Islands.
Other than that, HMA is rather light on features and allows only two simultaneous connections. Unfortunately, the provider has a track record of keeping user logs and handing them over to law enforcement. Legal torrenting is allowed, but you won't be able to download copyrighted material.
HideMyAss is fairly affordable, with prepaid plans coming in at $10 in the monthly subscription, $40 in bi-annual, and $60 in the annual plan. Keep an eye open for the summer sale, which cuts 56% off of all the plans. Note, however, that the 30-day money-back guarantee comes with restrictions. For example, you can't exceed 10GB of bandwidth to be eligible for a refund. The guarantee doesn't cover purchases made via iTunes or Google Play either.
5. VyprVPN
Golden Frog, the business behind VyprVPN also runs a gaming platform
VyprVPN pioneered obfuscation techniques and they have always worked well
VyprVPN's no logs policy is confirmed by an independent audit
VyprVPN is the property of Switzerland-based Golden Frog, a huge Internet company that manages its own infrastructure, including an impressive network of 700 servers across 70 locations. That means you get lightning-fast speeds, superb reliability, top-notch 24/7 customer care, and a fully-featured, intuitive client. So, switching servers, gaming, streaming, or unblocking sites like Netflix or BBC iPlayer works seamlessly. Top that off with the robust encryption and proprietary Chameleon technology, and you can bypass censorship blocks with ease.
Pros
Dodges detection, even in China
Simultaneous connection allowance of ten devices
Split tunneling
Large choice of VPN server locations
Can unblock a lot of premium streaming services
Cons
One of the most expensive VPN services
No VyprVPN app for Linux or Chrome OS
No browser extensions
Can't get into Disney+, ABC, NBC, or Channel 4
VyprVPN does a great job of protecting your traffic and identity from ISPs or hackers monitoring public Wi-Fi hotspots. Although they do ask you to respect copyright laws, they don't cap your bandwidth or block P2P torrenting.
They offer a three-day trial for free, but no refund on any of its plans. Three days is more than enough to make up your mind if you ask me, but this does make it a little harder to commit to a long-term plan. VyprVPN combined privacy, speed, and performance, and offers excellent value for the price. Both the Basic and the Premium plans can be billed monthly or annually, with hefty discounts for longer-term subscriptions. The Basic plan, which allows for, three simultaneous connections will set you back $60/year if paid annually, and $120/year if billed monthly. The Premium plan, which covers up to five simultaneous connections comes at $80/year in annual subscription and $155.4/year if billed on a monthly basis. Premium plans come with extra perks like VyprVPN Cloud, protection from Deep Packet Inspection, a kill switch, and the Chameleon Protocol.
6. Private Internet Access

More locations in the USA, aims to provide a server in every state
Makes excluding apps and sites from the VPN very easy
Real customer service, not just a chatbot
Private Internet Access (PIA) is owned by the US-based Trust Media. Last year, they pulled out of Russia because they could no longer guarantee the privacy of their customers under new laws there. Now the company is closely watching the situation in the UK and is almost ready to pull out because of the Charter Act. That said, the US data retention laws and the Five Eye surveillance still apply.
Pros
PIA is one of the few VPNs to have a server in China
Security features include malware, tracker, and ad blocker
Good choice of dedicated IP address locations
Antivirus add-on
A strong no logs policy
Easy to use VPN app functionality
Cons
Can't get into Amazon Prime or Hulu
Doesn't state how many servers it operates
If you're okay with a US-based provider, however, you will find there is a lot to love about PIA. They deploy solid encryption, keep no traffic logs and offer granular controls over pretty much everything from protocol options to the desktop and mobile client setup. They support P2P and allow up to five simultaneous connections per account. The speeds are blazing fast with the network of whopping 3253+ servers in 25 countries, so you can stream, torrent, and play enjoying unlimited bandwidth.
All subscriptions come with a 7-day money-back guarantee, and the price drops if you opt for a longer-term plan. For example, the monthly plan comes at $6.95; the bi-annual subscription goes down to $36.95 while the annual plan lands you an excellent $39.95 deal. You can also pay anonymously using major brand gift cards – Walmart, Best Buy, Starbucks – which makes life a lot easier if you want to stay below the radar.
7. VPNArea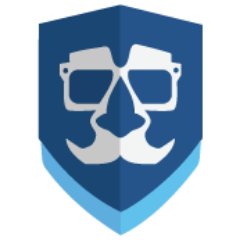 The cell phone app worked seamlessly
Customer service seemed genuinely interested in helping
24/7 Live Chat
VPNArea is based in Bulgaria but hosts its servers in Switzerland, and maintains a strict no-log policy complete with AES-256 encryption and a laundry list of advanced features like a private server, dedicated IP address, auto-connect, and a kill switch.
Pros
The cell phone app worked seamlessly
Customer service seemed genuinely interested in helping
24/7 Live Chat
Privacy is protected; they're not part of the 14 eyes and don't log data
Fully autonomous iOS app for iPhone/iPad on App Store
Desktop app for Mac and Windows (no always-on-top, no leaks, new design)
Cons
Download instructions confusing; must be followed closely for program to work
You'll enjoy reliably high speeds, and flawless performance as VPNArea is specifically geared toward torrenting, gaming, and streaming. Keep in mind their customer service works during regular business hours, but other than that, they're a tech-savvy and efficient team.
The desktop client installation had a few hiccups in my tests, and I did not quite like how it hovers on top of other windows, but it's also polished and flexible software, which allows advanced customization if you like to tweak things your way.
Overall, VPNArea is an outstanding service all-around, with support for many platforms, fast servers across 60 countries, flexible subscription plans, and a 7-day money-back guarantee. You can get a monthly membership for $10, or choose a bi-annual plan worth $50, but the $59 yearly plan beats them all.