Best Addons for Kodi (2023)
Last updated on January 6th, 2023
We might receive compensation from the companies whose products we review. The opinions here are our own. For the record, bestvpn.org does not condone illegal streaming or piracy disguised by VPNs. A VPN is primarily a means of privacy and security protection. Use it wisely and keep out of trouble.
Our top pick!

Always evades internet control in the PRC
Keeps ahead of the Netflix VPN detection algorithm
Benchmark tests show excellent speed

Smart DNS service, understands the technology
Comprehensive security add-on package.
No data throughput limits and has a no-logs policy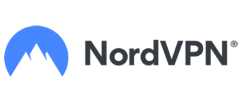 More US city locations than its rivals
Includes malware protection
No-logs policy
So you've set up your Kodi and installed your VPN. Now it's time to populate your media hub with some of the best add-ons. After all, many Kodi users install Kodi for the sake of its streaming add-ons.
Do note that ISPs in some countries with strict anti-piracy laws (Germany, France, USA, UK, Japan, among others) will do their best to block your use of popular unofficial Kodi add-ons. As a result, you can get streaming errors or aggravating buffering times if you stream without a VPN. If an add-on doesn't work, check community forums – if it works for everyone else, try to troubleshoot and stream with a VPN.
Always use a VPN with Kodi
You should know your Internet Service Provider is monitoring and logging your online activities. Your ISP is also most likely filtering your search results. There is no Net Neutrality- or online privacy – unless you enforce it.
It means whenever you stream using one of the unofficial Kodi add-ons, you run the risk of getting yourself in trouble with copyright trolls. Also, blame it on your ISP if you keep getting Kodi streaming errors or throttled bandwidth. That is why you are well-advised to use a VPN with Kodi at all times.
As you probably know, some developers of unofficial Kodi add-ons have been targeted by anti-piracy groups and copyright trolls. As a result, some developers have dropped their projects, which left some of the major Kodi add-ons without updates. With the latest developments in mind, here is my roundup of the best Kodi add-ons for streaming movies and sports.
Best Kodi add-ons for movie streaming
1. Exodus
Exodus lives, despite the fact that it's been taken down from some repositories. Offering a great library of TV channels, shows, movies, and radio stations, Exodus is neatly organized by categories. You can search its library by actors, year, and genre, you get the idea. You can install it from the Kodil repository – volunteer developers keep releasing updates for it.
2. Covenant
Being an official replacement of Exodus, Covenant is stable despite the rumors of it being dead after the Colossus Repository shutdown. Covenant, however, stands firm, with its libraries continuously updated – you can install it from the Lazy Kodu Repo and Kodil.
3. Poseidon
Firestick users particularly fancy Poseidon as their go-to movie, sports, and TV streaming addon. Its interface is similar to that of Covenant and Exodus in its simplicity and a great media library that gets regularly updated. The Kodil repo is the way to go if you wish to install it.
4. Placenta
A fork of Covenant (or a clone of Exodus), Placenta is chock-full of movies and TV shows in HD quality, bringing a wealth of new categories, such as Music, Fitness, Kids, and more. If Exodus ever goes down, Placenta from the Blamo repo is an ideal replacement.
5. Genesis Reborn
Seasoned Kodi users must be familiar with Genesis, a once-popular addon taken down by anti-piracy groups. It's not revived as Genesis Reborn, which is as good as – or even better than – its predecessor. It's a mecca for TV show binge-watchers, offering a vast library of shows in HD quality. It is frequently updated, and you can find it in the Jesus Box Repo.
Best Kodi add-ons for sports streaming
1. SportsDevil
SportsDevil is the Covenant of sports addons for Kodi. If you are into sports, this addon is an absolute must-have, offering an excellent selection of football, soccer, cricket, tennis, and hockey matches – live and on-demand.
2. ZiggoSport
ZiggoSport is a fantastic Kodi addon that seems to offer everything – from Formula One to soccer, football, tennis, you name it. It boasts a sleek interface and gets regular updates. You can find it on Kodil.
3. Joker Sports
If a sports event is streamed somewhere, you can bet Joker Sports has it covered. Its library includes some of the most popular sports channels, such as Sky Sports and BT Sport. Check out the Maverick repo for the Joker Sports addon.
4. Veilside
Available from the ComicSaints repo, Veilside is not limited to sports, but its sports library is particularly formidable. It covers many popular channels, such as Eurosport, BT Sport, Sky Sports, NBCS, and others, so you can get your complete sports fix in one place.
5. Pro sports Kodi add-on
Pro Sports is one of the best sports streaming add-ons for Kodi Krypton, offering a wealth of streams from Reddit and other sources. It works fine with Kodi on Fire Stick and Fire TV. You can watch live matches in major leagues, such as NHL, MLB, NBA, and NFL. Top that off with readily available replays and highlights, and you get an all-in-one sports streaming addon ideal for fans of American sports. Check the Fusion repo for the Pro Sports addon.
Best all-in-one Kodi add-ons
1. Atom Reborn
Atom Reborn is one of the newcomers to the addon arena. It is a treasure trove of movies, music, TV shows, cartoons, and TV channels, complete with documentaries and specials. It also comes with a dedicated 4K category for movies, which is something you won't find in many libraries.
2. The Dogs Bollocks
The Dogs Bullocks follows in the footsteps of the late Pyramid addon. If you've used the Pyramid, you will find the Dogs Bollocks very similar in the UI, with some improvements here and there. The add-on offers a massive selection of movies, sports, YouTube videos, radio stations, and whatnot.
3. Jarvis VOD
Jarvis VOD was once popular, but presently, a new developer and a fresh update make it worth a look again. It's very similar to Bob Unleashed, with its main menu populated by various sources specializing in different content. Take your time exploring the menus – you will appreciate the mighty load of media on offer.
4. Wolf Pack
It is not the old Wolf Pack, but an entirely new, working, and regularly updated Kodi addon that features a kit and caboodle of content from movies and shows to anime, sports, cartoons, and even audiobooks.
5. Midian
Midian might not boast of the world's most intuitive titles for its categories. But once you figure them out, you will see it's a goldmine of movies, TV shows, channels, music, fitness, cooking, and sports videos.