DefenceVPN Review (2023)
Last updated on January 7th, 2023
DefenceVPN has a 7-day money-back guarantee. I am willing to re-visit my DefenceVPN review when the provider sorts out its mess of a service.
We might receive compensation from the companies whose products we review. The opinions here are our own.

Get DefenceVPN
What we like
7-day money-back guarantee
Prompt refund
What we don't like
Dysfunctional service
Support never explained why they preferred issuing a refund over fixing access issues
Features
DefenceVPN is a relatively young VPN provider from Canada that can't seem to iron out its rough edges like frequent and long-lasting outages.
DefenceVPN supports Windows, Android, iOS, and Mac operating systems, but the problem is the VPN is dysfunctional as of this writing.

The first time I checked DefenceVPN's website was in December 2017. It was under maintenance, which was confirmed by their social media accounts.

I re-visited DefenceVPN in mid-January 2018. Still under "extended maintenance."

The third time I checked back with them was in late January, and they seemed to be up and running, although their Twitter lacked any updates since December. To save myself the hassle of buying something that was still under maintenance, I emailed them directly at [email protected] and got a prompt reply: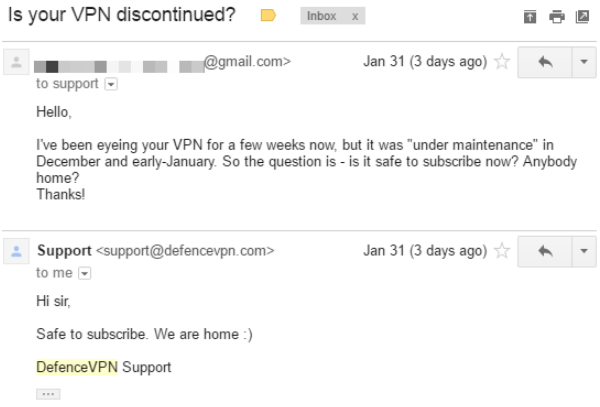 The checkout went without a hiccup, but that was it. I couldn't log into my account, or reset a password – the website kept saying it didn't have an account under my name.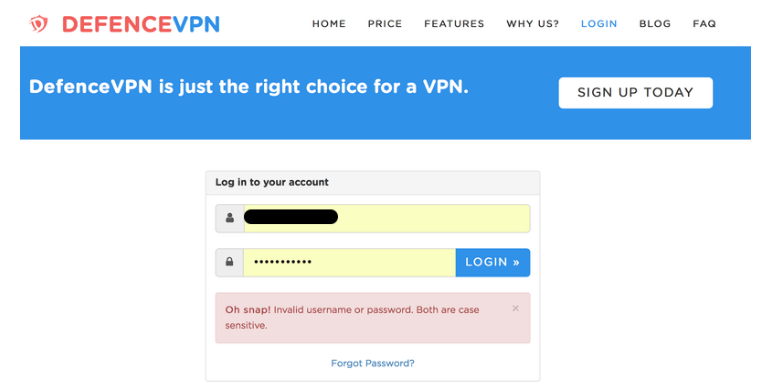 You can choose a server and connect from different areas of the app. There is the main region's window, as well as the connection status window, and a quick shortcut to servers available from the taskbar if you right-click on the app's icon.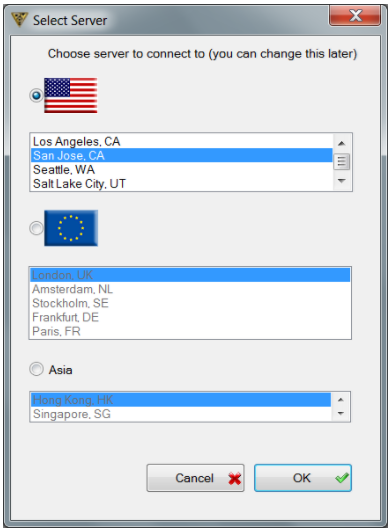 I immediately proceeded to email their support again, asking for help. Note: I asked for help logging in. DefenceVPN replied shortly saying they were issuing an immediate refund. The refund was issued immediately, indeed, leaving me baffled, to say the least.
When I emailed them again asking if I could actually buy the service and use it, I got no reply. Zilch. Nip. Nada. I would love to see DefenceVPN in action since the advertised features look promising. But the provider seems to be having a hard time getting past some undisclosed hurdles.
Pricing
DefenceVPN offers no free trial. Its monthly plan is priced at $5.99, bi-annual at $32.99, and annual at $59.99. All plans are covered by a 7-day money-back guarantee. The paid plans buy you double data encryption, a kill switch, no logs, and P2P-optimized servers with an overall network coverage spanning 16 countries.
Do note that a recurring subscription is set up automatically. Only credit cards and PayPal are accepted.
Final thoughts
I can't say DefenceVPN is a scam since the refund has been issued without a delay, and the support was prompt. But I can't recommend it for the moment. It's bizarre at best and dysfunctional at worst. Stay away.