Disconnect VPN Review (2023)
Last updated on January 7th, 2023
Even though there are only four server regions, and it's not clear how many servers are in Disconnect's network, the robust encryption and cross-platform support make it a feasible option for beginners and occasional VPN users.
We might receive compensation from the companies whose products we review. The opinions here are our own.
What we like
Strong encryption
Cheap plans
Integrated malvertising blocker and counter
Three simultaneous connections per license
Native cross-platform client, easy to use
No live chat
Money-back guarantee
Unblocks BBC iPlayer
What we don't like
Connection logs
No kill switch
No advanced customization
Slow speeds
Number and location of servers is undisclosed
Desktop app occasionally freezes
Accepts credit card payments only
Does not unblock Netflix US
Features
Disconnect VPN is a US-based provider that's been on the market since 2011 for ad and tracker-blocking and safe search browser extensions, but they also offer a capable VPN.
Disconnect VPN is available as a native client you can install on Windows, Mac, Android, and iOS devices, but no love for Linux. It's also available as a browser extension, which acts as a proxy rather than a VPN.

The apps are sleek and easy to use but lack meaningful customizations or information on anything but the four available regions and the number of trackers the app is blocking as you browse.
That said, it's good-looking and suggests a zero learning curve, which is ideal if you're looking for something minimalistic.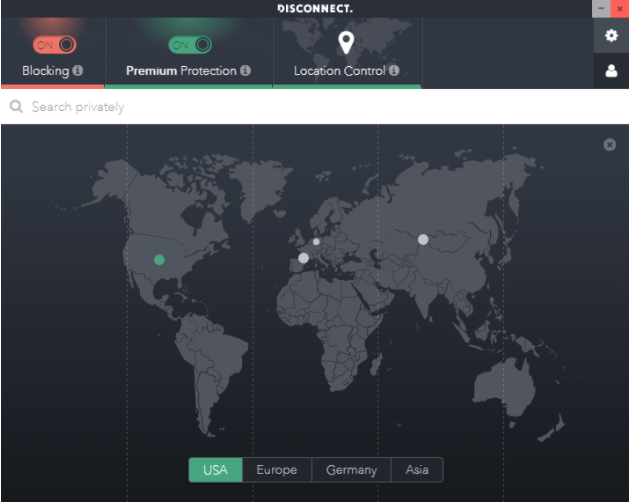 Connecting-disconnecting to VPN servers was smooth. On the downside, the Windows app froze on one occasion and gave me a good scare as my laptop froze with it. On mobile, it performed without hiccups.
Disconnect offers a fine collection of detailed FAQs, but the only way you can contact a living being on their end is through email, alas.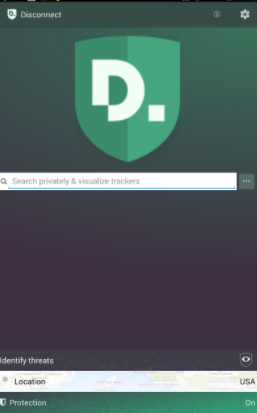 As I said, Disconnect is a spartan VPN in a way that there is very little to control or customize here but the VPN region. There are four regions you can choose – the US, Europe, Asia, and for some reason, Germany stands apart as if it weren't a part of Europe. It's not clear where else in Europe Disconnect has servers – the level of vagueness I don't appreciate.
Whenever I connected to the European region, however, I was assigned a London IP address, so most likely Europe stands for the UK.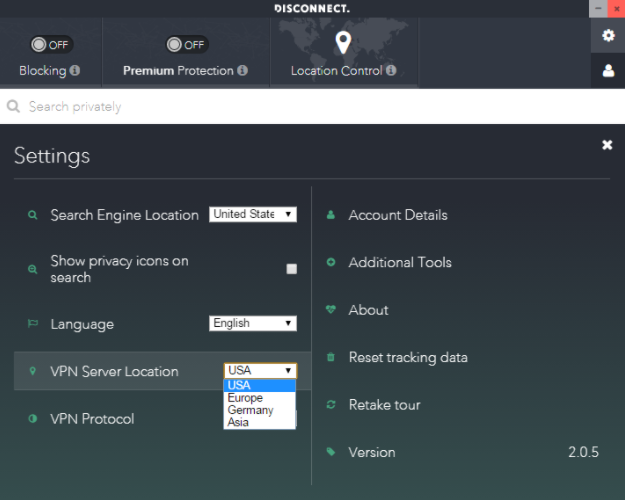 So, the provider does not disclose the number of servers and their locations, which brings us to the next issue – you shouldn't be P2P file-sharing because you never really know the servers' jurisdiction.
Disconnect VPN allows up to three simultaneous connections per license. Not much, but just about enough if you need a VPN several times a week for basic streaming activities, or to bypass some regional censorship.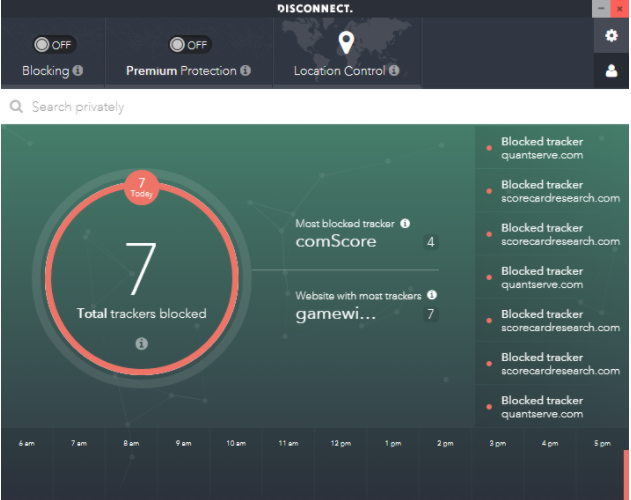 On the bright side, Disconnect's malvertising blocker is embedded in its VPN, so it will be blocking ads, and trackers, and display nifty statistics of all the bad things it blocks on a per website basis. It can be enlightening to discover your favorite gaming site is the one that tracks you more than Facebook itself.
Pricing
As far as VPN is concerned, Disconnect only offers one plan dubbed Premium. You can choose to pay $5 a month, or cash out $50 for a whole year – very cheap. But the bad news is Disconnect only accepts credit card payments. They also request your email at checkout, and you have to submit it to receive login details.

Disconnect Premium allows up to three simultaneous connections and comes with a "cancel anytime; no questions asked" refund guarantee.
The other two plans – free and Pro – may have a few nifty bells and whistles that let you do tracker-safe searches. But they don't offer the VPN feature.

This seems like a service that targets novice users who aren't overly tech- or privacy-savvy. The lack of flexibility in payment methods or support for Bitcoin may be a turnoff for the privacy wonks out there.
Tests
As always, I ran a set of performance tests to get a better idea of how this VPN stacks up against competitors. In my synthetic speed tests, Disconnect VPN took its toll on my connection speed, chopping off about 50% for the servers in my region, and affecting my speeds for overseas connections drastically: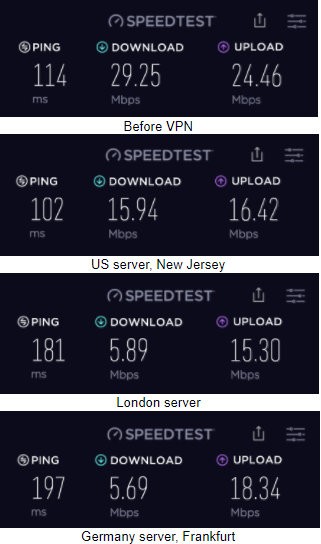 At the same time, it showed no privacy leaks in my DNS, WebRTC, and IPv6 leak tests: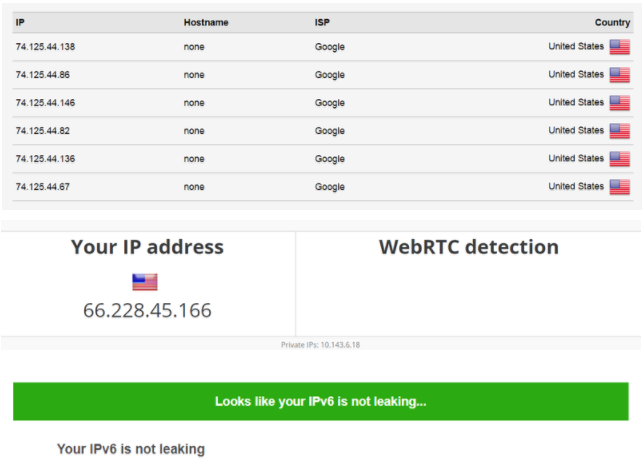 I wasn't expecting any miracles since many VPNs got blacklisted by Netflix VPN watchdogs. So it came as no surprise that Disconnect VPN didn't accomplish much here: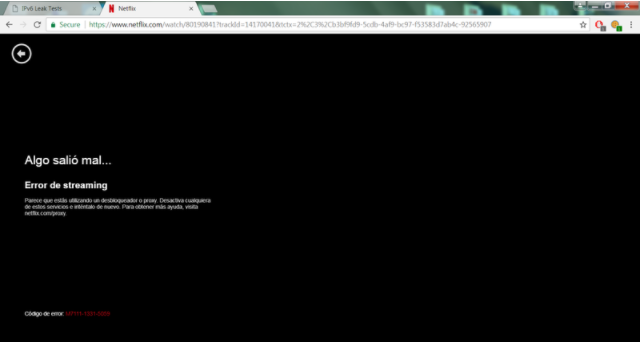 The good news is it unblocked BBC iPlayer.But the speed was sluggish, so buffering was almost painful, and quality wasn't exactly HD:
Privacy and security
On the one hand, Disconnect uses robust AES 256-bit encryption, OpenVPN, and IKEv2 (IPsec) protocols – IkEv2 for iOS, and OpenVPN for Mac, Windows, and Android devices. That's the current golden standard of VPN security.

On the other hand, the protocol selection is limited, and there is no sign of a kill switch. But it's the connection logs and the US jurisdiction alongside the lack of anonymous payment methods that might be a turnoff. If you are seriously concerned about the privacy of your data, mass surveillance, and data retention laws wrapped in gag orders, you may want to look elsewhere or avoid US providers altogether. At least that's what the majority of security experts recommend.

Give the provider's Privacy Policy and ToS a good read, and decide for yourself if the risk is worth it.
Final thoughts
Disconnect VPN is a viable option if you don't intend to do P2P torrenting, leak corporate or state secrets, or engage in whatever browsing activity that might get you in trouble with the US authorities.
Otherwise – and if you are looking for a transparent provider – Disconnect might be too limiting. The undisclosed number of servers and their locations, minimum toggles, some logs, and sluggish speeds won't be your favorite features.