SnowHaze VPN Review (2023)
Last updated on January 7th, 2023
Offering OpenVPN, robust encryption, and self-managed servers in five countries, SnowHaze VPN is an iOS exclusive. For the time being, it feels like a work in progress, though. The concept is stellar, but the execution and user experience are rough around the edges.
We might receive compensation from the companies whose products we review. The opinions here are our own.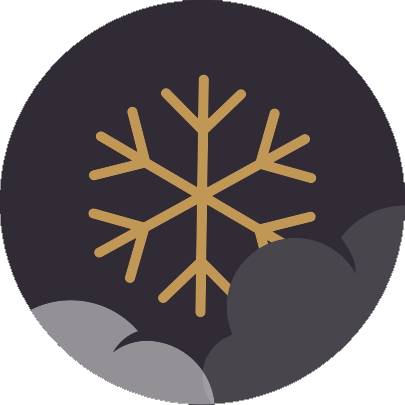 Get SnowHaze VPN
What we like
Strong security
No logs
Unblocks Netflix
Good speeds
Switzerland-based
One-week free trial
What we don't like
Expensive monthly plan
iOS exclusive
Poor usability
Too technical for novice and average users
Servers in 5 locations only
May censor your content
Features
SnowHaze VPN is the brainchild of young, Zurich-based startup Illotros GmbH.
Right from the get-go, SnowHaze makes a usability statement – it's not made for the faint-hearted. Although the private browser looks sleek and comes jam-packed with nifty privacy and security bells and whistles, the VPN setup rains on its parade.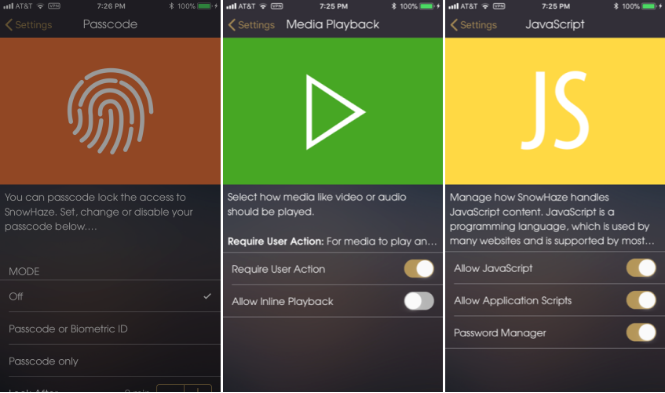 Getting to the actual VPN feels like cutting a path through the jungle. First, you need to install the private browser. Then you must subscribe, which comes with a few hiccups. Next, you must install the OpenVPN Connect app from iTunes. It doesn't help that you must import each config file from SnowHaze to OpenVPN Connect manually and then enable them in your iPhone's VPN Settings. You end up joggling three apps just to set up your VPN.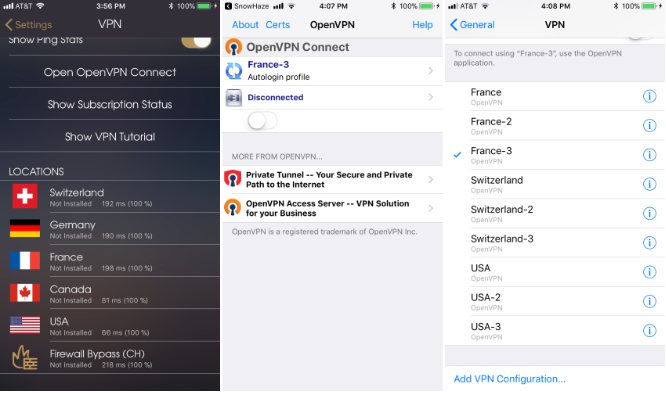 Your OpenVPN Connect app lists a country with the number of servers you have imported into it while connection happens in your iPhone's VPN settings. You end up with a cluttered phone and a convoluted VPN usability. If you like things streamlined and simplistic, you might find the setup aggravating. Also, SnowHaze updates its VPN config files once a month. I understand the security advantage here, but having to go through the torture every month is a technology overkill for an average user.
OpenVPN Connect app is the classic route most VPN providers go due to iOS limitations, even though the app tends to be a massive battery drainer. There may not be too many things the provider could have done differently. But unless you are fine with the inconvenience of hopping between three apps to use one VPN, you aren't going to enjoy SnowHaze VPN.
SnowHaze Private Browser is an overall beauty, though. Its background color turns from Orange (free) to Green (premium) based on your subscription, which is a color-coding touch I liked.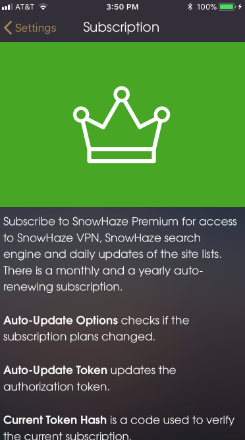 The knowledge base is limited to a quick setup tutorial and a FAQs section available on the company's website. The FAQs mostly dwell on the private browser, which means the VPN feature has just one tutorial while the customer support is available via email only.
SnowHaze VPN relies on self-managed dedicated servers in Switzerland, France, Germany, USA, and Canada. One Swiss server runs on TCP port 443, which specifically serves to bypass firewall restrictions (like the great firewall of China).
The good news is you can use your SnowHaze subscription on all iOS devices running on your Apple ID. Nothing remotely illegal is allowed, mind you. Even though there are no toggles to enable a kill switch or DNS leak protection, SnowHaze operates its own DNS server and doesn't use a Split-Tunnel VPN. Therefore, DNS leak protection is implemented on the server side.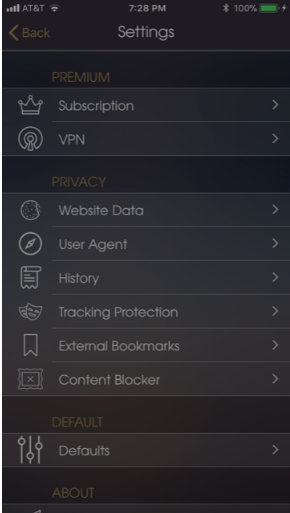 Pricing
SnowHaze VPN comes as a premium feature of the SnowHaze Private Browser. The latter is free, but you need to subscribe to one of SnowHaze's paid plans to use the VPN on your device. Do note that the VPN can be enabled for the entirety of your device, not just the SnowHaze browser. Fortunately, the provider offers a seven-day free trial. You still need to confirm your purchase via iTunes and then confirm it again via a confirmation email, at which point it becomes obvious not everything is set up to trim the unnecessary steps.
If you do not intend to use SnowHaze VPN beyond the free trial, you need to cancel your subscription. Otherwise, iTunes will keep processing your subscription regularly.
You can purchase SnowHaze VPN for $7.32 a month, billed once every month, or $52.26 per year, billed once every year ($4.43 per month). Provided you only get servers in five locations and extremely limited OS support, the month-to-month subscription with SnowHaze VPN seems unreasonably overpriced by today's standards.
Note: there is no money-back guarantee or at least a limited refund policy.
SnowHaze is currently available on devices powered by iOS 9.2 and later. You can use a single license on all of your iPhone, iPad, and iPod touch devices as long as they share your Apple ID.
SnowHaze is currently available on devices powered by iOS 9.2 and later. You can use a single license on all of your iPhone, iPad, and iPod touch devices as long as they share your Apple ID.
Tests
SnowHaze VPN passed my security tests with flying colors since no DNS, WebRTC, or IPv6 leaks were detected:

My synthetic speed test measured my native speed before VPN:

With SnowHaze VPN's US servers, the speed of US-US spoofing connection was somewhat slower: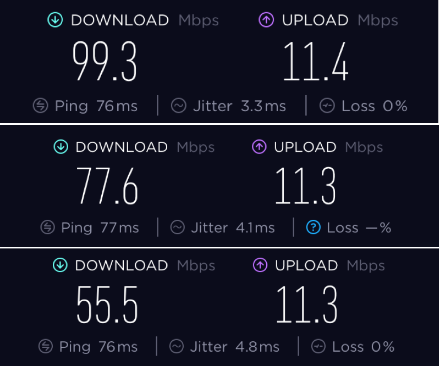 With its Swiss servers, the speed varied greatly: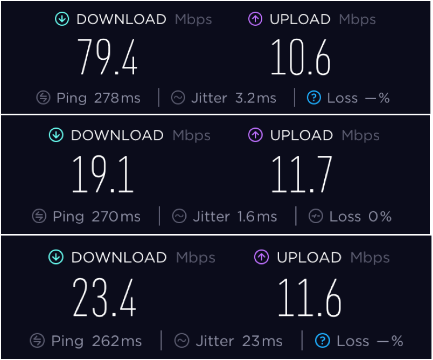 Likewise, the performance of the French servers varied with some connections displaying a significant drop in speed: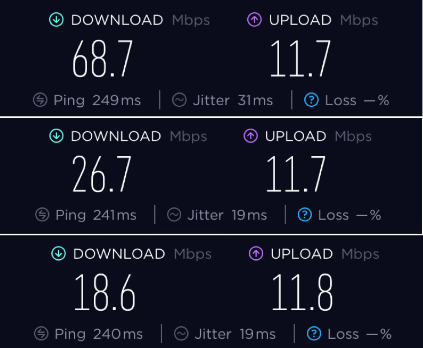 I was able to stream Netflix without much trouble except for a slightly noticeable buffering delay. I ran my streaming tests in Chrome's Incognito mode with the Desktop version of websites since mobile streaming apps like Netflix tend to override VPN settings and leak your real location.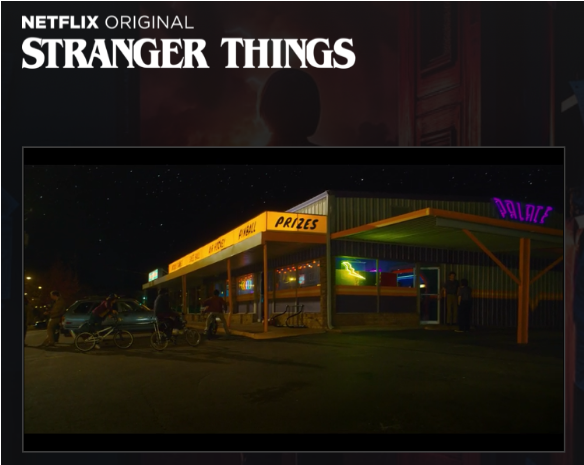 Although HBO recognized me as coming from the U.S., I was unable to stream due to operating system limitations.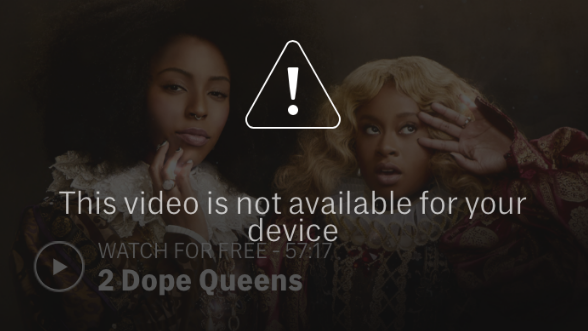 Due to the lack of a UK server, BBC iPlayer was not an option.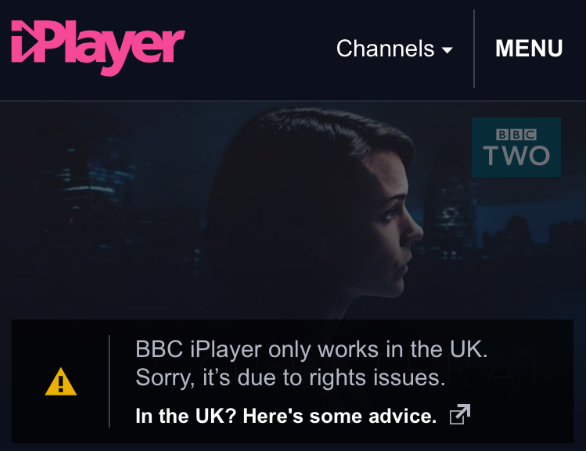 I tried loading YouTube in Chrome's Incognito mode when connected to a French server, but all titles and suggestions appeared perfectly American whereas I expected them to show up in French.
Understandably, the developers meant for their VPN to be used in conjunction with their private browser. But that leaves behind many users who do not want to be learning new interfaces and prefer their favorite browsers instead.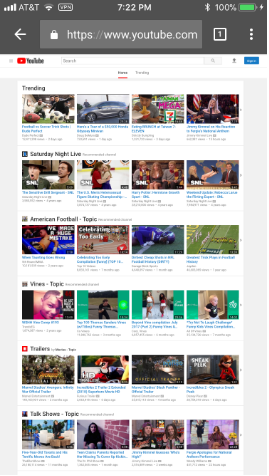 Privacy and security
On the security front, SnowHaze VPN looks solid with the self-managed dedicated servers, DNS leak protection, OpenVPN and AES 256 for data transmitted, and RSA 4096 for keys generation. But its developers implemented a few more nifty features to protect your privacy. Single user credentials are used for authorization by every device on the network. This means the provider can't tell one user from another, which sounds like a zero-knowledge principle to me. Kudos for that.
Also, the company is incorporated in Switzerland, which enjoys some of the best privacy protection laws. Take a minute to read the provider's Terms of Service and Privacy Policy, however. On the one hand, SnowHaze is a no-logs VPN that stores no personal information on you. The non-personal information it stores contains the number of AppStore views, sales, and app units on your device. It can also access the number of app sessions and crashes. SnowHaze VPN doesn't monitor, limit, or log your activity. Only your IP address is stored until you end your session.
On the other hand, their ToS page states the company may review content you access through its services. The provider may "remove or refuse to display content" it deems illegal or in violation of its policies. That is filtering, if not censorship.

Final thoughts
SnowHaze VPN offers robust security and privacy but seems to reserve the right to censor the content you access. Its mobile browser is a find but its VPN is difficult to set up and a pain to use while being limited to iOS exclusively. Its DNS leak protection and dedicated servers are excellent, but mere five server locations are not enough to appeal to a wide audience. The app might get traction if it becomes streamlined and intuitive at some point. But right now, it's unappealing to average users like myself.
Last but not least is the absence of a refund policy. Given that tech startups come and go – mostly go – I don't feel confident SnowHaze's yearly subscription is worth the risk while their monthly plan is overpriced.