Smart DNS Proxy (2023)
Last updated on January 7th, 2023
Smart DNS Proxy is the property of Global Stealth Inc., a Seychelles-registered company that has been on the security market since 1995. As of late, they also offer a VPN (Virtual Private Network) with a variety of protocols and support for a large number of platforms. Smart DNS Proxy is a safe bet.
We might receive compensation from the companies whose products we review. The opinions here are our own.

Get Smart DNS Proxy
What we like
Affordable
Live chat support
Cross-platform
Detailed set-up instructions
Smart DNS Proxy is easy to set up and requires no change in settings
P2P allowed on select servers
30-day money-back guarantee
14-day free trial of Smart DNS Proxy
What we don't like
VPN setup requires at least basic technical skills
VPN is not included in the free trial
No anonymity
Features
Smart DNS Proxy is great for streaming TV shows worldwide, with 89 servers in 42 countries. You'll gain access to over two hundred channels from 29 countries.
Since Smart DNS Proxy offers two different services – DNS proxy and VPN – I'll break down the key points for both of them.
Smart DNS Proxy is specifically slated to unlock geo-restricted streaming services and channels. So, it works with Netflix US, BBC iPlayer, Pandora, Spotify, Hulu, and whatnot.
It supports a large spectrum of devices from computers and smartphones to routers, smart TVs, and Xbox. You will find detailed setup instructions for each platform based on the OS version.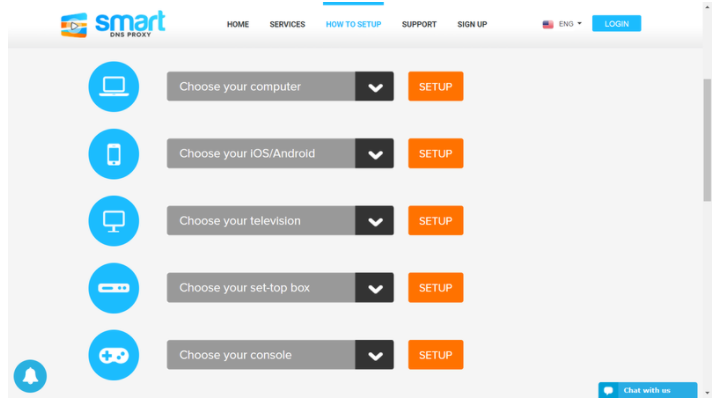 The Smart DNS Proxy setup on Windows is rather hassle-free – just follow the steps outlined in the guide. You do need to mind the IPs you're choosing, just to pick the ones that are geographically close to you – for better performance.
Overall, I had no difficulty setting up the DNS servers and unblocking my favorite streaming services.
Their VPN offering is more on the technical side. On the one hand, if you're familiar with the OpenVPN setup, you'll have no issues whatsoever. On the other hand, not-so-savvy users might have difficulty sorting out which config files they need.
Just as is the case with their DNS service, VPN supports a broad range of devices and platforms – Mac, Windows, Ubuntu, Android, iOS, and several brands of routers.
Even though OpenVPN is the most secure of all available options, it's not the most easy-to-use, since you need to input login/password manually for each server you intend to use.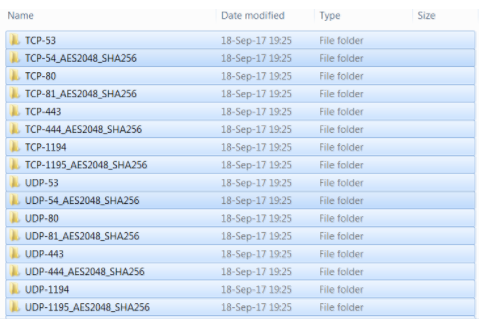 The VPN feature comes with all the bells and whistles you'd want in a VPN – unlimited bandwidth, uncapped speed, up to five simultaneous connections, and a roster of security protocols – PPTP, L2TP, IKEv2, IKEv1, SSTP, and OpenVPN.
I went along with OpenVPN since it's the current golden standard of secure connections relying on 2048-bit encryption. Do note, however, that the stronger the encryption, the slower the speed.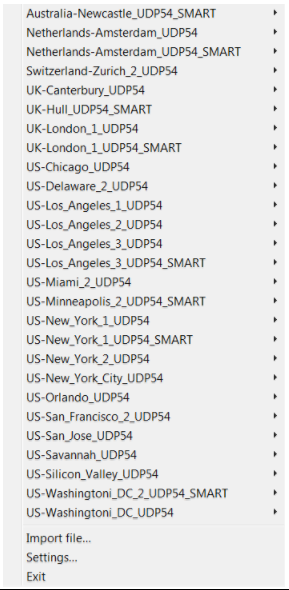 Pricing
Smart DNS Proxy offers four plans – $4.9 per month, $12.9 per 3 months, $39.9 a year, and $49.9 for two years. All paid plans come with identical features, a 30-day money-back guarantee, and a free trial. They accept PayPal and credit cards, but no Bitcoin, alas.
It is not immediately clear, but the free trial is limited to the Smart DNS proxy feature only. If you'd like to test their VPN, you'd have to subscribe to the paid service. Their customer service, however, seems to be available when you need them, and the ability to sort out any doubt via live chat is encouraging.
Tests
I tested the VPN solution for speed – the results were pretty good. Finding a fast server may take a few minutes, but overall the performance is decent.
Here is my speed before connecting to VPN:

And here are my results when connected to the US server:

and the UK server:

As I anticipated, Smart DNS Proxy VPN passed all security tests with grace. No DNS leaks:

no WebRTC leaks:

no IPv6 leaks either:

Smart DNS Proxy was built for seamless streaming, so it did an excellent job of unlocking Netflix US and BBC iPlayer. The convenience here is undeniable – you don't need to enable VPN, or suffer from speed drops, disconnects, or buffering. Smart DNS Proxy is by far one of the best – and the most feasible – options if you're looking to bypass Netflix's VPN policy.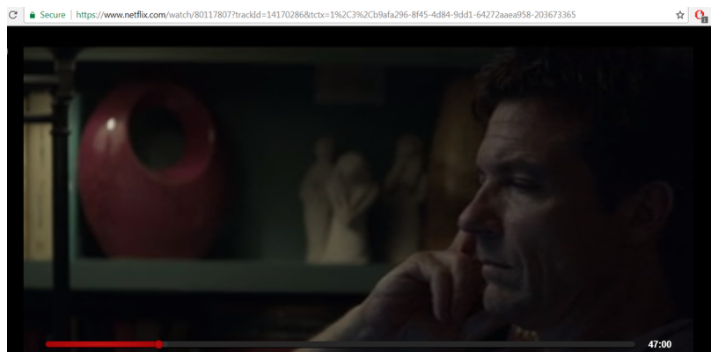 Privacy and security
I'm not a big fan of their ToS and Privacy Policy, though. I wish they singled out the aspects all users typically look for in VPNs – logging, privacy, and jurisdiction. Alas, Smart DNS Proxy documentation is vague and verbose, and it's often unclear what services the clauses are describing – DNS, VPN, or the website.
Privacy Policy, for instance, says they may collect personally identifiable information from its websites and some "other instances." They claim they do not share this data with affiliates, contractors, or partners. There's no mention of their session logging policies. Alright, then.
ToS is 4,500 words long and brain-numbing, with some sentences spanning 10 lines of obscure, legal speak:

Besides telling you not to be a hacker, Smart DNS Proxy clearly states it offers "selectively private" browsing. In other words, you are responsible for everything while they will comply with whatever legal notice they receive, be it from a private or public entity. At the same time, they support P2P!

At this point, the purpose of a Seychelles-based registration becomes irrelevant since ToS are explicitly prohibitive to anyone seeking anonymity. On a side note, Smart DNS Proxy does not prioritize privacy or anonymity. It's for streaming TV shows.
Final thoughts
Smart DNS Proxy is ideal – and dirt-cheap – if you're a TV junkie. Their VPN offering is geared toward the technically-savvy and the setup is awkward. The lack of anonymous payment methods and prohibitive ToS, however, make it a not-so-attractive of an offer if privacy and anonymity are your priority.