Le VPN Review (2023)
Last updated on January 8th, 2023
There are two things that made me especially excited to try it out: Le VPN has servers in 114 countries, as well as easy switching between different security protocols for different purposes. Since I'm always on the road, and I tend to do a lot of different activities from both PCs and mobile devices, LeVPN sounded like a great fit.
We might receive compensation from the companies whose products we review. The opinions here are our own.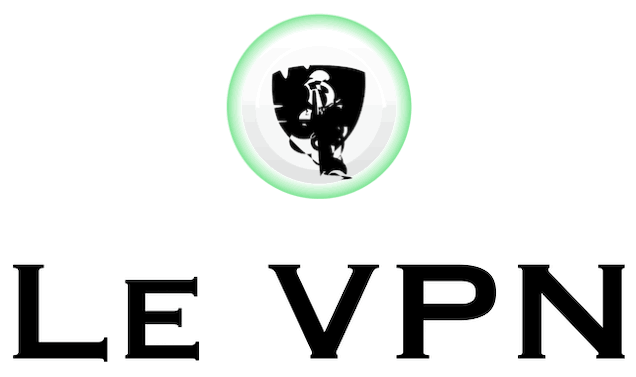 Get Le VPN
What we like
Global server network in 114 countries means you can connect virtually anywhere
A lot of security options and configurations
HybridVPN setting for unrestricted streaming
Annual subscription of $4.95/month is cheap for such a robust product
What we don't like
Speed and performance are mediocre
Keeps basic logs
Customer support is not available 24/7
Features
Le VPN is a Hong Kong-based Virtual Private Network provider that focuses on providing all of the standard VPN security and privacy features.
One of Le VPN's biggest draws is its global network of servers that allow consistent access from almost anywhere. On top of that, it also allows users a lot of flexibility to connect using different protocols – each server location allows OpenVPN, L2TP, and PPTP protocols with a choice between a TCP or UDP port. If this just looks like alphabet soup to you, don't worry; their website not only provides detailed instructions on how to configure Le VPN, but also what these different configurations can do for you.
Le VPN also has a unique HybridVPN protocol, which is designed to allow access to content that is typically geo-restricted (things like Netflix, BBC iPlayer, and so on). When you add in Le VPN's support across several different platforms and devices, it starts to look like the VPN that can do everything, from everywhere. I had to read over the details about this a few times to figure it out – basically, what it does is intelligently route your activity through either a VPN or a SmartDNS system. SmartDNS traffic does not have the security of a VPN network but is the best way to stream content from around the world with no restrictions. While the HybridVPN protocol is active, all of your online activity remains VPN-secure except for certain types of media that get routed to the SmartDNS side instead. Make sure you use this correctly, because it does give you less security – but can also be very useful.
Le VPN's client interface is pretty user-friendly, all things considered. There is no way to jam all of these options and settings into a truly simple interface, so for someone who plans on using these features sparingly or not at all, it can feel a bit excessive. To Le VPN's credit, the website contains a lot of guidance on where to find things and how to use them – it is probably the most informative VPN site that I have come across. Their live support isn't 24/7, but their ticketing system is easy and gives fast responses.
Pricing
With so many VPNs now offering daily rates, tiered systems with different features, and other pricing mumbo jumbo, Le VPN is a breath of fresh air. There is only one type of plan, available in 1-month, 6-month, or 12-month subscriptions. Like most other VPNs, the year-long plan is steeply discounted, coming in at $4.95/month (the 1-month and 6-month are $9.95 and $7.50 per month, respectively).
I also noticed that they give you more ways to pay than a lot of other VPNs. Credit cards, Paypal, and Bitcoin are all fair game, as well as more uncommon payment methods like Openbucks and Boleto.
Tests
Even if your VPN can do it all, it is still important to make sure that it does it fast enough. Once I got Le VPN set up and ready to go, I went to www.speedtest.com to do a simple before and after.
These were my results before:
After turning on Le VPN and connecting to a local server:
While the latency was a little high, these are about average results among current VPNs. Browsing and streaming speed felt a little bit slower but hardly debilitating. For intense online gaming and rapid torrenting, LeVPN probably won't give you the best results, but daily use should be just fine.
A test on www.dnsleaktest.com showed that I was connecting from Le VPN's server located in San Jose, and no problems were detected.
Privacy
On the privacy front, the company's policies and procedures are a little underwhelming. It was difficult to find information about this on their website – which is usually a sign that they aren't showing off how awesome their policy is – but I eventually discovered that (see bottom of their site under "Terms of Use"), while they do not keep "direct logs" on users web traffic, they do not have a zero log policy. This means that even the most basic details on connection times, session length, and data amounts may be kept.
Security
Le VPN boasts a wide array of privacy settings, all of them using AES-256 encryption. While OpenVPN is regarded as the most secure, users can quickly switch over to L2TP or PTPP protocols to give enable better performance or bypass network restrictions. This also comes in handy for mobile use, as some older or more obscure devices are not compatible with OpenVPN (or if they are, setting it up can be a major pain).
Final thoughts
Overall, I enjoyed using Le VPN and was impressed by how it packs so many configurations into a relatively easy-to-use client. The HybridVPN setting does not have the full security settings of a normal VPN but is a nice option to have. For someone like me, who has become pretty savvy with VPNs and spends a lot of time in different parts of the world, LeVPN fits like a glove. For someone who doesn't need consistent global access and never plans on customizing their VPN, there are probably some faster and cheaper options out there.