IVPN Review (2023)
Last updated on January 7th, 2023
Founded in London and registered in Gibraltar, IVPN offers speedy servers, and a strict no-logging policy topped with an extremely easy-to-use native client. They run 28 data centers in 13 countries covering almost all of North America and Europe, but also reaching Australia and Hong Kong.
We might receive compensation from the companies whose products we review. The opinions here are our own.

Get IVPN
What we like
Solid security
No-logs policy
Accepts Bitcoin
Good speeds
Cross-platform client
Five simultaneous connections
Firewall
Double-hop feature
What we don't like
Does not unblock Netflix or BBC iPlayer
Somewhat expensive
Not the largest server network
Couldn't reach live chat support
Features
IVPN is a solid VPN service that's been on the market since 2009.
IVPN supports Windows, Mac, Linux, iOS, Android, NAS, and routers. Each client comes with detailed setup guides, while Windows desktop client installation went through on my laptop in a matter of seconds. The provider conveniently emails you the VPN username, which is different from your website login details.
The desktop app is both lightweight and easy to use; every option is intuitive and well-positioned, so you'll have no problem finding your whereabouts from the get-go.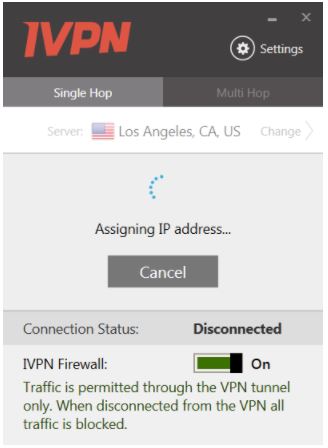 There are a few advanced tweaks, but the defaults are solid, so don't worry if you are not confident about what every option means as you get started.
Support is available via tickets and live chat. The website claims the support is 24/7, but here I am at 9 PM on a Sunday, and the chat option says they're not online right now. I tried the live chat option last Friday at around the same time, but John never responded.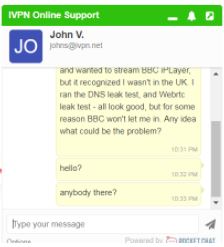 Overall, I have no complaints about IVPN's performance or usability, while their support is not getting any kudos today.
P2P is allowed as long as you apply some common sense to your file-sharing. Namely, steer clear of servers located in the countries that frown upon torrenting, like the USA, UK, Germany, and Australia, you get the idea.
One very neat feature IVPN offers is Multi Hop, which routes your VPN connection through an additional layer of VPN. So your traffic goes through two layers of VPN. This is something of a Bond-style security precaution you might want to use when connecting to a location with privacy-intrusive laws.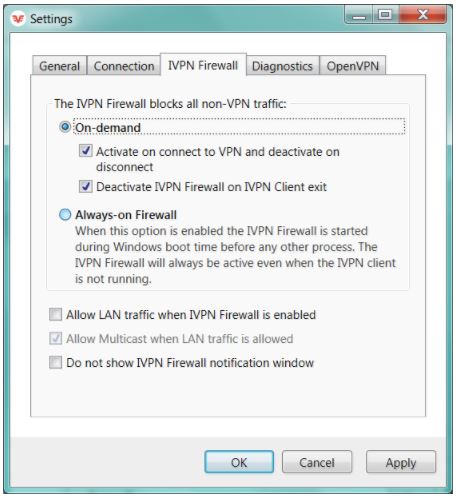 Aside from that, you can use several protocols (L2TP/IPSec, OpenVPN UPD, and TCP) and a firewall. Also, you can set the firewall to block all your connections outside VPN, or only enable the firewall when you connect to the VPN.
Pricing
IVPN is available for a three-day free trial if you subscribe to one of their plans, i.e., you need to provide your billing details to claim the trial. All premium features of their service are available during the trial period.
You can choose to pay$6 monthly for IVPN Standard or $15 monthly for IVPN Pro. Both Standard and Pro also offers a 1-year, 2-year, and 3-year packages.
In IVPN Standard, the rates are $60 (1-year), $100 (2-year), and $140 (3-year). IVPN Pro offers $100, $160, and $220 for a year, two years, and 3 years packages. That's not cheap, but let's see what comes bundled. First off, a 7-day unconditional money-back guarantee, 24/7 support, a cross-platform client, unlimited bandwidth, and robust security features like 256 bit AES + 4096 bit RSA encryption and OpenVPN. They also own their logless DNS servers.
You can connect up to five devices simultaneously per license, and you can install IVPN on as many gadgets as you need, so you can joggle the 5-device limit among all of your devices. Considering IVPN supports many platforms, you can cover all of your household and traveling needs.
Getting a refund should be easy if you cancel within seven days of your initial subscription. IVPN supports all major credit cards, cash, Bitcoin, and PayPal.
Tests
The service proved to be very capable in my speed tests. With my initial speed being at 37-40 Mbps, IVPN afforded around 17 Mbps for a US server, and 23 Mbps for a UK server.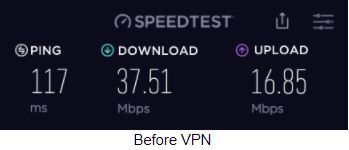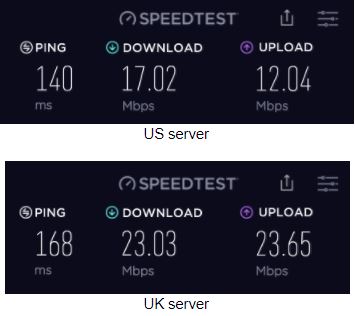 I found no DNS, WebRTC, or IPv6 leaks in my security tests, which is excellent: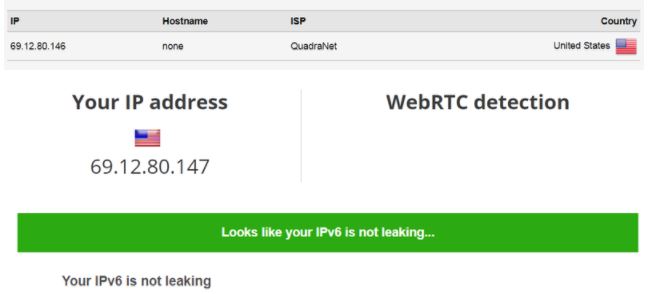 IVPN is a great choice for productivity, but you'll need to give it a thorough test drive if video streaming is your priority. It did not bypass Netflix US VPN police, nor did it unblock BBC iPlayer, which is downright disappointing because many providers with far inferior speeds work just fine with BBC iPlayer.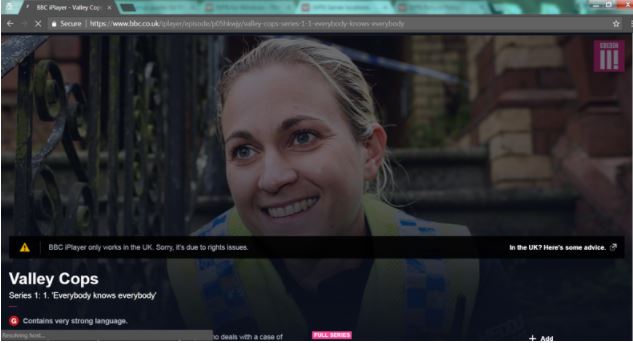 Again, test every channel or streaming service that you need to unblock within the first three trial days.
Privacy and security
On the privacy and security front, IVPN sets a solid foundation with the high-end 256 bit AES + 4096 bit RSA encryption through OpenVPN, self-managed DNS servers, a firewall, and a nifty Multi Hop protocol for extra security.
There are no data retention laws in Gibraltar that you should worry about, but do keep in mind that it's a British Overseas Territory. However, the Gibraltar jurisdiction allows IVPN not to keep any logs.
Their Privacy Policy and ToS are fairly transparent. They collect your email for password reset purposes, and security update news, but you can use any email address. If you pay with Paypal, a Paypal transaction ID will be associated with your account.
The provider states they won't place servers in countries that may force them to break compliance with the EU Data Protection Directive (soon to be replaced by the GDPR, by the way).
IVPN does not store your connection logs, bandwidth usage, session data, or DNS queries. Nor do they store or collect any usage data. They also delete your account information from their servers when you unsubscribe, which is a rare thing these days.
If they receive a court order, they will comply but they have no logs to hand in, and they will notify the user. It might be a good idea to use a non-identifiable email to subscribe, however, and avoid paying via PayPal, if staying below the radar is your priority.
IVPN goes as far as saying they would try to change jurisdiction or shut down the service altogether if the privacy of its users is ever targeted by mass surveillance agencies. This sounds good, perhaps too good. So
I dug a little more and found this Reddit thread you'll want to read. It appears IVPN's desktop client used to have US jurisdiction mentioned in its EULA. It's changed to Gibraltar now, so I'm not sure if it's something to qualify as shady. But cases like this should remind you it's never a good idea to click "I Agree" to EULAs without reading.
Final thoughts
IVPN might not have the largest server coverage, but its servers are speedy, while the privacy and security specs are top-notch. Registered in a pro-privacy location, IVPN has by far one of the best no-logs policies around. It's cross-platform, easy-to-use, and you can do torrenting, or work as much as you need because there is no bandwidth cap.
It is a robust, no-nonsense VPN and a good choice if you're looking to spoof into the US and UK. It's somewhat expensive, but also good value for the price. I encourage you to give its three-day trial a test drive, but I wouldn't leak state secrets using this service.