BoxPN VPN Review (2023)
Last updated on January 7th, 2023
Boxpn has a just about average network coverage spanning 8 servers in Asia and Oceania, 61 servers in Europe and Antarctica, and 31 servers in North and South America. The provider offers torrent-optimized servers for some locations, unlimited data transfer, up to three simultaneous connections, and a multi-protocol, cross-platform client.
We might receive compensation from the companies whose products we review. The opinions here are our own.

Get BoxPN VPN
What we like
Multi-protocol​​​​​​
Cross-platform
Easy to use
P2P-optimized
Seychelles-based
No usage logs
Accepts Bitcoin
Unblocks Netflix
What we don't like
Only 3 simultaneous connections
Rather costly in short-term plans
Undisclosed connection logging policy
No free or paid trial
Conditional refund policy
No live support
Features
BoxPN is a VPN provider owned by Seychelles-based Edelino Commerce Ltd, an IT company behind Anonie VPN, Froot VPN, VPNTunnel, and other VPN products.
Much like its siblings in the Edelino Commerce family, BoxPN offers native software for Windows, Android, and iOS. You can also set it up manually for routers, MacOS, Chromebook, Xubuntu, KDE Plasma, RaspberryPi, and Ubuntu. The customer dashboard is easy to navigate and straightforward. You have shortcuts to network diagnostics, OpenVPN configuration files generator, support (FAQs and tickets), downloads, and your account information.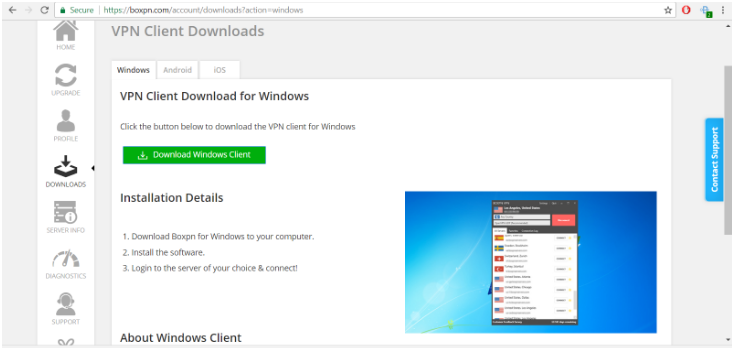 Installing and setting up BoxPN on Windows was hassle-free but for a minor nag – the client would refuse to connect unless I verify my email, even though the payment went through a while ago. The desktop client is easy to sort out – a list of servers, favorites, a selection of protocols, an IP indicator, and fairly unimpressive settings. Overall, BoxPN seems to be slated for novice users.
Their FAQs are categorized based on protocols and OS while the support is only available via the ticketing system, which isn't something you would expect for $10 a month.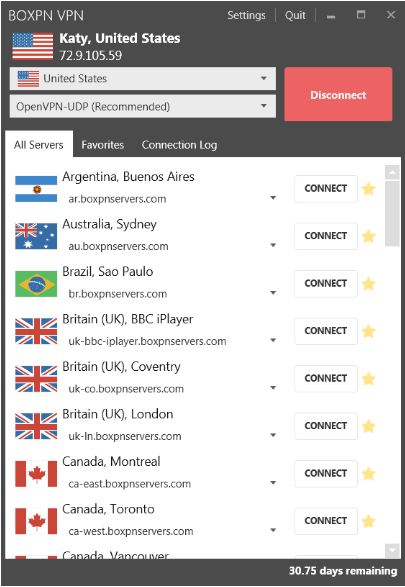 The VPN client does not bundle advanced features. You can switch protocols, ports, and servers, but other than the auto-start and hide identity features there are no perks to discuss.
On the brighter side, BoxPN offers a slew of P2P-optimized servers, and servers slated specifically for BBC iPlayer (never worked in my tests, though). Three simultaneous connections seem stingy for the price if you ask me.
Pricing
BoxPN fails to impress with the absence of a free trial or something that would make up for its lack. Their monthly subscription is not cheap at $9.99/mo. Nor is cheap their three-month subscription is priced at $19.98. The only feasible subscription is their yearly tier which will set you off $39.96.
Their paid plans offer the same roster of features – a variety of protocols (OpenVPN, PPTP, SSTP, L2TP), 256-bit encryption, no logs, up to three simultaneous connections per account, support for torrenting, unlimited bandwidth, speed, and switching.
In a weak attempt to remedy the lack of a trial plan, the provider introduces a 100% 7-day money-back guarantee. But – surprise-surprise! – it's neither 100% nor unlimited. You are supposed to have "reasonable expectations" of the service. Only if you manage to justify your request for a refund will the company decide whether to issue a full, partial, or no refund. I also feel wary about the "no extra charges" feature. Why would the provider even mention this? In all my time with the VPNs, I've never encountered a provider that manifests "no extra charges." All extra charges are always stipulated beforehand if there are any. If there are none, why even mention them?
You are able to pay via PayPal, Bitcoin, Global Payments, or Perfect Money. Of note: the checkout page lists features that don't seem to go with the BoxPN offering. For instance, the BoxPN network page features around 100 servers while the checkout page lists 800+ servers. BoxPN features three simultaneous connections whereas the checkout page – five. My guess is the checkout page has not been customized for each VPN run by Edelino Commerce.
Tests
BoxPN did not leak my DNS, WebRTC, or IPv6 details: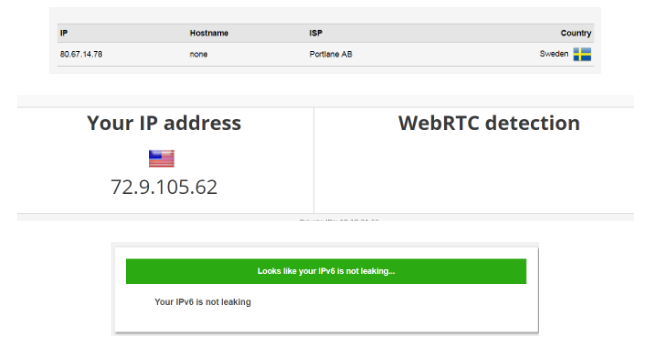 As for my speed tests, my initial speed wasn't stellar per se because my ISP seems to be throttling:

But BoxPN cut it down by two, sometimes three for downloads, so it doesn't seem like a viable solution for gaming or streaming. Here is my speed result for a quick connection to a US server:

UK server:

Australian server:

BoxPN comes from the same workshop as Anonine I reviewed recently, so it does not come as a surprise that both had problems streaming BBC iPlayer: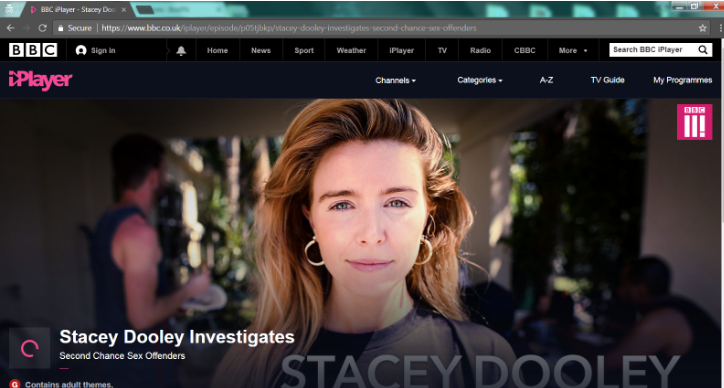 But unblocked Netflix:
and HBO: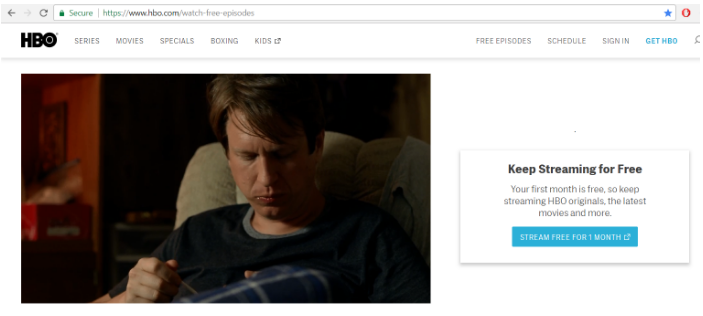 Unlike Anonie, however, BoxPN failed to bypass Australian's Channel 9 geo-block: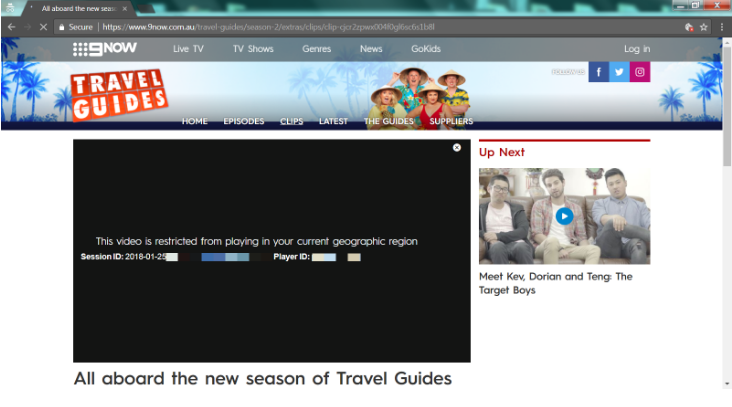 Privacy and security
BoxPN advertises no logs, but a brief look at their Privacy Policy reveals the provider conveniently avoids any mention of connection logs. That is, the company does not log your browsing activity, but whether or not they log your connection time and date, IP, and bandwidth used is unclear. Connection logs are something a VPN provider should mention – regardless of its fancy Seychelles registration.
I also took a look at their EULA – only available once before you install the software – and even though it bears no mention of jurisdiction, it does mention "local, state, and federal laws" you are not supposed to break while using the VPN. This sounds suspiciously North American. The company also logs your email, payment, details, cookies, and Google Analytics data as well as the information you submit via a Contact Us form. There is nothing criminal in these logs, but the company reserves the right to disclose them to a third party if compelled by law.
Wrapping up the legalese is the provider's ToS that kills it with a conditional refund policy, of which I am a strong opponent given the absence of a free trial. On the technical side, however, things look better – 256-bit encryption paired with OpenVPN sound solid but for the lack of a kill switch and a firewall. Overall, BoxPN is mediocre in both privacy and security.
Final thoughts
BoxPN is neither bad nor good – it's somewhere in the middle. With a lackluster set of semi-advanced settings, it offers OpenVPN and 256-bit encryption. It logs no usage details but fails to mention connection logs. Its 100 servers are well-worth a look, but the streaming success rate varies by country. The main catch here is the lack of a free or even paid short-term trial that would allow the avid torrenters out there test the P2P-optimized server speeds – because right now, BoxPN's only perk seems to be its torrenting support.