Expat Surfer VPN Review (2023)
Last updated on January 27th, 2023
We might receive compensation from the companies whose products we review. The opinions here are our own.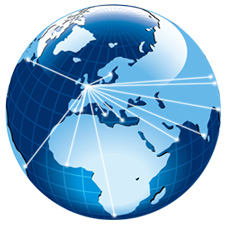 Get Expat Surfer
Features
Warning: Expat Surfer is either grotesquely incompetent or flat-out hijacked to harvest funds from first-time subscribers. Avoid this scam at all costs.
Expat Surfer supports a limited number of operating systems – Mac OS x 10.5 and 10.6, and Windows XP, Vista, and 7. Either the provider hasn't updated its website in years, or the service is discontinued.

Nonetheless, my PayPal payment went through and I received a receipt from PayPal confirming my purchase. No welcome email from Expat Surfer ever came.

There is a total of six setup instructions on the website. The setup instruction for PPTP isn't a light read, and the manual process is a hassle. But things came to a halt for me when I realized the setup guides did not contain the VPN server address.

The guides clearly point out the server address is delivered to new subscribers by the welcome email. The one that I never received.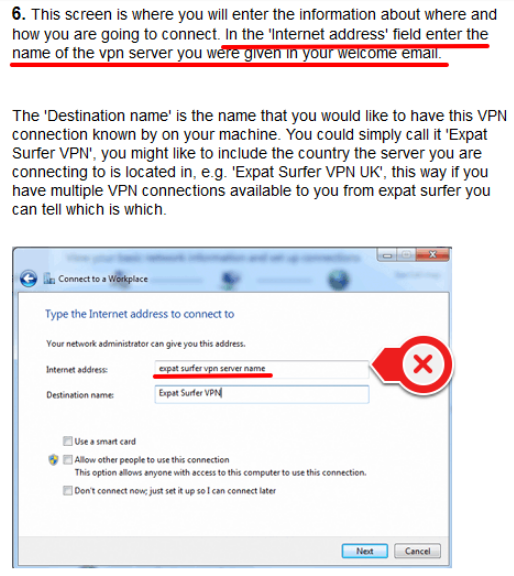 So I logged into my user dashboard, which is a plain page listing my subscription details:
Since the server address was nowhere to be found in my user account, I used the Contact Us form to request help from Expat Surfer support. I did it twice on Friday and received no reply by late-Monday next week.
On Monday, I emailed their support directly at [email protected]. I included everything I could think of in my email – the screenshot of my PayPal receipt complete with the transaction ID, the date and time of my transaction, PayPal's confirmation, my email address I used to register with Expat Surfer, which was the same I was using to email them. I also included my username, and a detailed explanation of my problem along with the screenshot of the guide, which referred users to the welcome email for the server address.
The next day, Expat Surfer's Steve replied with an odd email, saying they received none of my previous messages. Moreover, they couldn't locate my account and he asked me for… my registered email, username, date, time, and a number of my PayPal transaction. You know, the same things I had already sent to him.
Nonetheless, I emailed them the whole bundle all over again, and they replied they couldn't help me because I was problematic, and not providing them with the information they needed. At which point I opened a PayPal dispute. Steve replied again, saying he couldn't help me until I provide the information they needed.
Last verse same as the first. When I requested a refund and account cancellation, Steve said he couldn't cancel my account since he couldn't locate it in the first place because I wasn't providing him with the information he needed (my email, username, transaction details, which I've now sent to him four times).
Pricing
Expat Surfer isn't cheap at £6.99 or $10.26 per month, considering it is a mere PPTP connection with a hideous manual setup not apt for novice users and only two simultaneous connections.

Their annual subscription is priced at £70, roughly $99. You can also request remote setup assistance for an additional £35, which is ridiculously overpriced since most providers offer assistance at no extra charge.
Making matters worse, Expat Surfer's pricing structure has a catch. You are supposed to be entitled to a 2-days free trial if you check out with your credit card. The free trial is unavailable if you pay via PayPal.
And guess what – I was unable to pay with my credit cards. The website would refuse any of my credit card payments, leaving me with the only option – PayPal. But that was just the beginning of my absurd ordeal with Expat Surfer.

There is no money-back guarantee on offer. In exceptional cases, the company may decide to issue a refund but it will be subject to an admin fee of up to 50%:
Privacy and security
Expat Surfer relies on PPTP protocol, which is weak, so security is off the table. The company's Privacy Policy and ToS explicitly state the company will monitor your activity if compelled by a relevant authority.

The good news is you are unlikely to get a VPN service from Expat Surfer in the first place.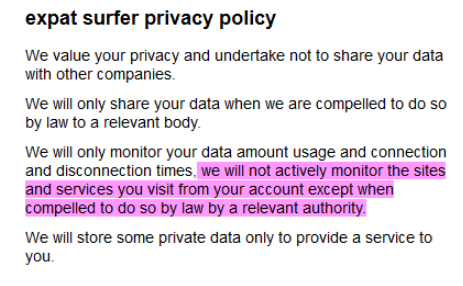 Final thoughts
Expat Surfer acts like a long-discontinued but hijacked service with nothing to it but a checkout gateway harvesting the money from first-time subscribers, and Steve doing everything in his power to avoid refunds for a dysfunctional VPN. Avoid like the plague.