BlackVPN Review – 2022
Last updated on September 9th, 2022
BlackVPN is a well-established provider founded in 2009 in Netherlands, the company relocated to Hong Kong in 2012 to stay below the radar of data retention laws, and court orders.
Why Choose BlackVPN
BlackVPN offers robust 256-bit encryption with OpenVPN and L2TP, seven simultaneous connections, cross-platform support, and tech-smart live chat support. It comes with watertight privacy and security features, and top-notch support. It lacks a native Windows client, but its custom version of OpenVPN is easy to use. With a free three-day trial and a 14-day refund guarantee, you owe it to yourself to give this robust VPN a closer look.
Best VPN for
Netflix, Hulu, and streaming online
Torrenting and downloading
Security and privacy
Works on
Mac
Windows
Android
IOS
Linux
Routers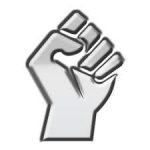 Pros:
Three-day free trial
Flexible plans and payment options
Excellent support
Neat Android app
Good speeds
Watertight security and transparent privacy
No logs
Based in Hong Kong
Cons:
No kill switch
No native desktop app for Windows
Did not unblock Netflix US/BBC iPlayer in my tests
Pricing and Plans
BlackVPN offers a welcome flexibility when it comes to pricing. Their Global package will set you off €9.50/month or €99/year (all prices are in Euro), which affords you access to servers in the USA, the UK, Australia, Brazil, Canada, Japan, eleven countries in the EU, and Ukraine. You will have access to P2P-ready servers, too.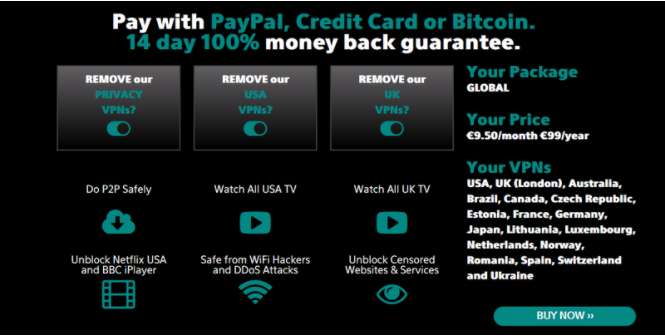 If that's too pricey, you can choose a US-only or a UK-only plan worth €5/month or €49/year. Alternatively, you can select a combination of US+UK servers for streaming and bypassing censorship walls for €7.50/month or €75/year.
All plans are backed by a solid 14-day money-back guarantee without ridiculous data restrictions. The provider accepts Bitcoin, PayPal, and PaymentWall options, including gift cards and e-Wallets. All plans allow up to seven simultaneous connections and support many operating systems. Now, this might seem expensive, but the benefits combined amount to a solid service, so the price is reasonable.It's worth mentioning the email with the VPN login/password combination took long enough for me to worry. After I emailed their support, the issue was resolved.Finally, BlackVPN has a three-day free trial. You need to install their Android app from Google Play and request the free trial from there. The free trial only requires your email once and grants you unfettered access to all premium features of their Global package.
Features
BlackVPN doesn't have a native app per se, but a custom version of the OpenVPN client, and you can install it on many devices – from the regular Win, Mac, iOS, Android to Linux and routers. They also offer config files for the native OpenVPN, if that's how you want it. The Android app is native BlackVPN, and it looks sleek.
​​​​​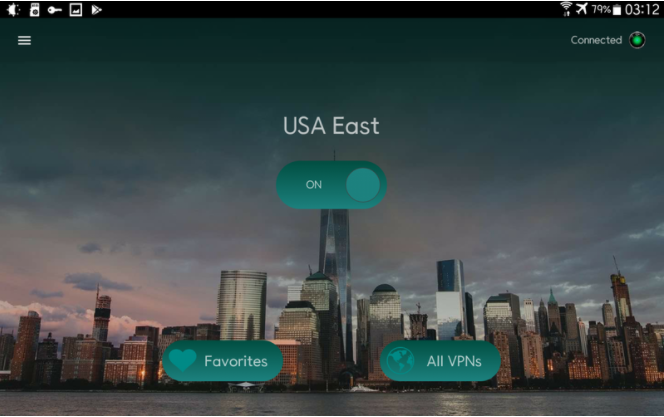 I tried the Android and the Windows apps and was thoroughly pleased with the performance. I did encounter one installation hiccup, however. I had OpenVPN already installed, and installing BlackVPN's OpenVPN custom app broke something for both BlackVPN and OpenVPN native. So I had to purge it all and then do a clean installation. It's not a con per se, but if you are new to VPN technicalities, a glitch like that might seem intimidating.
Aside from that, everything worked like a well-oiled machine. The one perk with BlackVPN's version of OpenVPN is you need to login only once during installation. After that, you can connect to any server without the authentication hassle. With the native OpenVPN app, you need to log in the first time you connect to any server. So, if you have seven locations, you'd need to authenticate yourself seven times.The app did not freeze, and connecting-disconnecting worked just fine on mobile and PC.
The toggles are basic – there is not much to set up here aside from choosing server locations, but that does not necessarily mean BlackVPN has no aces up its sleeve.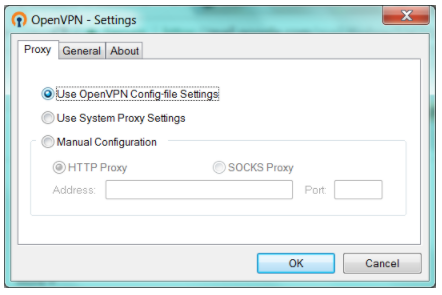 You can change protocols, and servers that support P2P or facilitate TV streaming. Understandably, torrenting isn't supported on servers located in countries with stringent anti-piracy laws.
With 256-bit encryption for OpenVPN and L2TP, and seven simultaneous connections, BlackVPN offers a solid pack – and it works.Additionally, you can configure your email to work through the VPN – SMTP is allowed on ports 465 and 587. If you can't get it to work, go straight to their website and request a live chat support with a white-listing request.I nagged them on a couple of occasions, and always got a prompt answer that wasn't generic. Overall, their live chat agents are tech-savvy enough to help you troubleshoot many things. There seems to be a working schedule, however, so they are not there 24/7.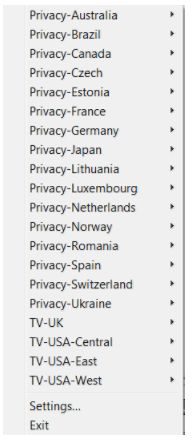 On top of that, the website offers comprehensive FAQs and video walkthroughs.
Tests
The speed drop was significant, however. Here's my speed before connecting to Betternet:
And after connecting to Betternet:

The provider previously had issues with DNS leaks, but in my tests, Betternet was not leaking either of DNS, WebRTC, or IPv6. Since there is no kill switch at play, I couldn't tell if it was not leaking at all times.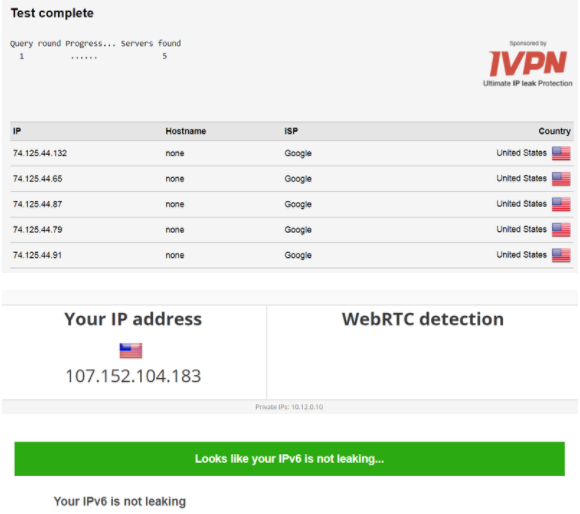 Unfortunately, I ran into Netflix VPN police, so no luck streaming Stranger Things S2.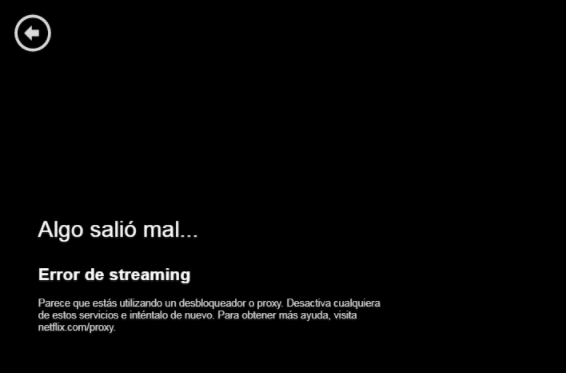 What did come as a surprise is BlackVPN stuttered when I tried to access BBC iPlayer with TV-UK connection: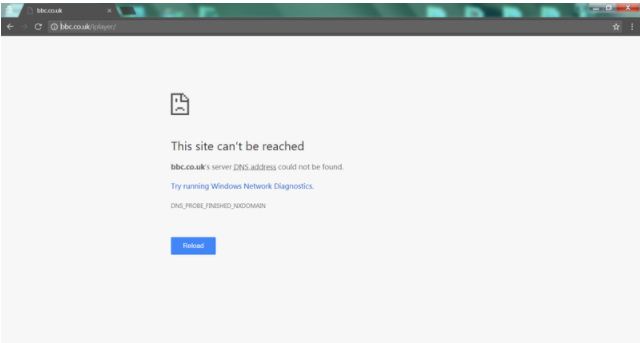 Privacy and Security
Everything looks fine on the privacy and security fronts – provider's ToS are written in human speak, concise and transparent. BlackVPN does not store connection or usage logs. They can see when you connect and how much data you consume while you are connected, but that data gets purged when you disconnect.Acceptable use policies are equally clean – don't be bad, and you'll be fine. You can torrent all you want, as long as you are using the right servers.OpenVPN with 256-bit AES encryption is currently the golden standard for VPNs, while Hong Kong jurisdiction affords the provider a degree of immunity from the 14 Eyes mass surveillance. Top it with support for anonymous payment methods like gift cards and Bitcoin, and you're in for a pretty good deal.On a side note, there is no kill switch, but the connection was consistently reliable in my tests.
Final Thoughts
BlackVPN might not be perfect, and it's positioned on the high-end side, but it comes with watertight privacy and security features, and top-notch support. It lacks a native Windows client, but its custom version of OpenVPN is easy to use. I do anticipate VPN newbies might have to deal with an initial learning curve, though. At the same time, the Android app is a breeze to use.With a free three-day trial and a 14-day refund guarantee, you owe it to yourself to give this robust VPN a closer look.