Betternet VPN Review (2023)
Last updated on January 7th, 2023
It can't boast of a large number of servers, nor fast connections, but its primary bait is the free forever price tag. In the VPN business, a provider that offers free service typically monetizes on user privacy. But Betternet is hardly one of such providers since the lack of transparency in many aspects doesn't allow it to come across as trustworthy.
We might receive compensation from the companies whose products we review. The opinions here are our own.
What we like
Free, so unlimited number of simultaneous connections
Easy to use
No security leaks detected in my tests
Unblocks Netflix US (for now)
What we don't like
Researchers found it was injecting malware in its apps
Browser extension was hacked, malicious code injected
Connect​​​​​ion logs
Third parties may compromise your data
Lack of transparency about technology, the number of servers and their locations
No customization options
Accepts credit card payments only
Requires credit card information in exchange for a free trial
Features
Betternet VPN is an established Canadian provider with a track record of being named the best and the worst in its field. It's one of the most downloaded VPNs on mobile app stores.
You can install Betternet's desktop app on Windows and Mac, their mobile app on Android and iOS, or simply use their browser extensions.
Note: the browser extensions aren't VPNs, but DNS proxy without encryption. Moreover, the said Betternet VPN Chrome extension has been hacked and was reported to spread malware whereas their mobile app was rated with a Virus Total AV rating of 13 (1 being the malware-free rating) for infesting mobile devices with malware.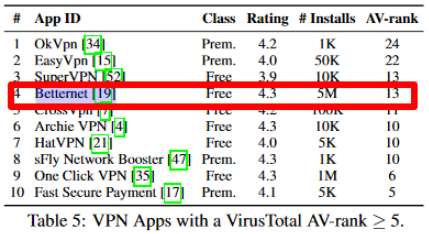 With that in mind, I'm steering clear of their mobile apps and browser extensions. I did scan their windows app for viruses, and it came out clean. The Windows client leaves a load of leftover files after uninstall, however. On the usability front, Betternet can't offer much – there is no customization as such. You can have it run on system startup and reconnect automatically when the connection is lost, but that's about it. On the bright side, it connected and disconnected rather smoothly in my tests. There is no live chat since Betternet provides support via email and ticketing system.
If there were a feature worth paying for in Betternet, I'd go for it, but unfortunately, the undisclosed number of servers and lack of transparency on the used technology fails to impress. There is no advanced customization setting to unlock here, so no kill switch, no firewall, nor leak protection toggle, either.
Pricing
Betternet's prime product is its free VPN. It is ad-supported, so you'll be watching video ads and possibly installing advertised applications to keep using it on mobile. I haven't encountered ads embedded in their desktop client, which offers a 7-day free trial. The bad news is you must submit your credit card details to claim it. It's an instant privacy-intrusive turnoff if you ask me. They don't accept PayPal or any other payment method for that matter.
Tests
The speed drop was significant, however. Here's my speed before connecting to Betternet:

And after connecting to Betternet:

The provider previously had issues with DNS leaks, but in my tests, Betternet was not leaking either of DNS, WebRTC, or IPv6. Since there is no kill switch at play, I couldn't tell if it was not leaking at all times.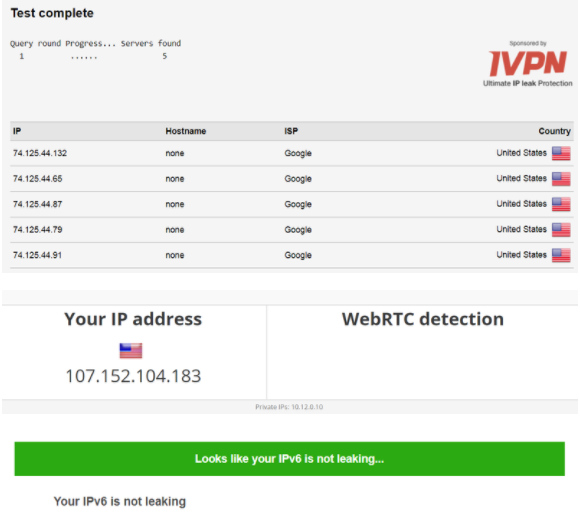 On the bright side, I was able to access Netflix. There was a significant buffering pause, but when it loaded, I was able to stream in low quality: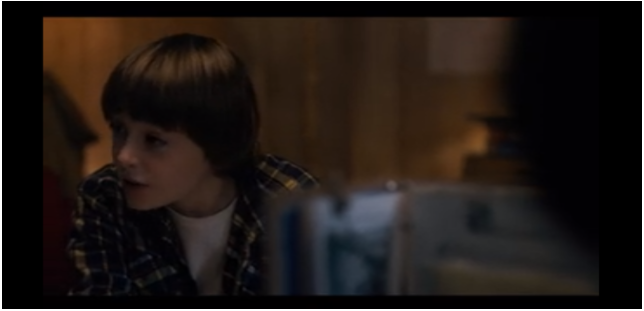 Privacy and security
From the privacy and security perspective, Betternet seems to be giving with one hand and taking with the other. For instance, their blog post says they use OpenVPN with AES 256-bit encryption and 128-bit AES-CBC for IPSec. You'd be hard-pressed to find anything else on the matter. Usually, when a VPN provider deploys strong encryption, they put it front and center and make sure all potential users can easily access that information. Betternet does quite the opposite, which is never a good sign.
On the privacy front, Betternet claims to keep no logs, but their ToS and Privacy Policy make it clear they do keep connection logs. Moreover, by agreeing to their ToS, you also agree to all third-party ToS and Privacy Policies. And there are a lot of third parties involved in Betternet's ad-supported business model. You are allowed to torrent, but if the provider receives a DMCA notice or a court order, you're busted.
Considering all the above and because it's a Canadian provider (remember the 5 Eyes), I wouldn't recommend it to privacy wonks at all.
Final thoughts
Betternet's Windows client didn't display malicious behavior in my tests. It connected relatively fast and did not leak my real IP, DNS, or WebRTC. It has no kill switch, so I could've been exposed without knowing it. The speeds were slow, but I was able to access Netflix.
At the same time, the sluggish speeds don't help much if you're into P2P file-sharing. The list of premium features is insufficient to lure me into subscribing, and the total lack of transparency regarding their technology doesn't instill trust. Finally, the provider has some severe reputation issues I'd like to see addressed rather than ignored. It is always a bad sign when a provider just flat out ignores accusations of spreading malware and trading user data. The bottom line – not recommended.