Best VPNs for YouTube (2023)
Last updated on January 8th, 2023
We might receive compensation from the companies whose products we review. The opinions here are our own. For the record, bestvpn.org does not condone illegal streaming or piracy disguised by VPNs. A VPN is primarily a means of privacy and security protection. Use it wisely and keep out of trouble.
Our top pick!

Always evades internet control in the PRC
Keeps ahead of the Netflix VPN detection algorithm
Benchmark tests show excellent speed

Smart DNS service, understands the technology
Comprehensive security add-on package.
No data throughput limits and has a no-logs policy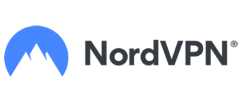 More US city locations than its rivals
Includes malware protection
No-logs policy
Youtube is one of the most popular websites on the internet. Visitors of Youtube spend more time surfing Youtube than on other websites on the internet because it offers videos on a range of videos on topics such as sports, educational programs, news, music, etc. In spite of this, it is still banned in some countries, with some countries blocking it during times of crisis, while some content is only available in specific countries. Luckily, a VPN or virtual private network gets around these bans and allows users to watch everything on Youtube wherever they are.
Why a VPN is needed for Youtube
Censorship
Censorship is the reason that it is banned in China, Iran, and North Korea while Turkmenistan and Eritrea restrict access to Youtube due to bandwidth considerations. North Korea has a strict ban in place while also having laws to punish those who watch Youtube. Even though it is blocked in China, it is still one of its top most visited websites.
Copyright laws
Other countries choose to block certain Youtube content due to copyright laws, like Finland, Denmark, and Germany. For instance, A German performance rights organization, the Society for Musical Performing and Mechanical Reproduction Rights or GEMA, took Youtube to court to block certain videos on copyright grounds. Youtube was liable to pay damages if youtube videos contained background music or music videos from recording artists that didn't have the copyright owner's consent. Germany also requires that radio stations on Youtube acquire a broadcast license to play music on Youtube.
Controversial subjects
The most common reason that different countries block videos on Youtube is over the controversial subject matter or if the videos speak out against the government. Countries in the Islamic world like Afghanistan, Indonesia, and Pakistan have blocked videos on Youtube that spoke badly of Islam while countries like Russia, Thailand, and Venezuela have removed content protesting the government or monarchy.
Workplaces and schools
Besides being blocked in countries, youtube is sometimes blocked at workplaces and schools. Their reason for blocking Youtube is that youtube can be a distraction from people doing their work and lowers their productivity.
What to look for in a Youtube VPN
With all the reasons that exist for blocking Youtube, you will need to find a way to access youtube by hiding your location. VPNs work by masking your IP address by routing your internet traffic through another server besides the network that you are connected to while still using the internet from your internet service provider. There are many options available, but some might not suit how you watch Youtube, so it is important to consider what you need when choosing the best VPN for you.
Consider the device
It is important to know the device that you will be watching youtube on when choosing a VPN provider. There are VPNs for operating systems like android, windows, mac, and ios, as well as browser extensions for Google Chrome, Firefox, etc. There are also VPNs catered to smart TVs and other devices that don't run on any of those operating systems.
Fast and stable connection
You want a VPN with a fast and stable connection because a VPN will greatly decrease your internet speed while in use since they route traffic through a server at a faraway location. Youtube optimizes the resolution of what you are watching, so a slower connection would lower the video quality of the content on a smart TV or projector and also increase their buffering time, which will greatly impact your Youtube viewing experience.
Number of servers
Choose a VPN that has servers located in the country where you want to watch content. For instance, the US is home to Youtube, Youtube Premium, and Youtube TV, and having a VPN there will ensure that you have access to that content while also allowing you to use other streaming services only available in the US, like HBO Max and Hulu or unblock the US only content on Netflix.
Recommended YouTube VPNs
There are many brands of reliable VPN providers for Youtube, and most offer similar features like
having many server locations in many different countries and almost no geo-restrictions
covering almost all operating systems like Windows, iOS, Linux, and Android, devices like Amazon Fire TV and other smart TVs, and other streaming platforms like Apple TV, Disney +, BBC iPlayer, and Amazon Prime Video while also having browser extensions for Chrome or Brave.
accepting cryptocurrencies like bitcoin, credit cards, and other online payment options
provide fast speeds while operating on RAM, keep no logs tracking what users use, and have a kill switch to prevent your data from leaking onto the web
providing a money-back guarantee usually a 30-day money-back guarantee if users don't like their service or would like to try a different VPN
When looking for the best VPN, it is important to consider the number of servers the VPN has in its server network and where, their VPN connection speed and consistency, the number of devices that can use the VPN at the same, and its monthly fee.
1. ExpressVPN
Our top pick!

Always evades internet control in the PRC
Keeps ahead of the Netflix VPN detection algorithm
Benchmark tests show excellent speed
ExpressVPN has over 3,000 servers in more than 94 countries including 14 locations in the U.S. It is considered to be the fastest VPN because it prevents your ISP from slowing your connection speed while in use. It also allows you to install it on your router so that it can be used over wifi and has very strong connection encryption.
It is one of the more expensive options available with the cheapest plan being $6.66 per month for 15 months, and it only allows 5 devices to use it at a time.
Pros
Installs on routers
Simultaneous connection allowance of five devices
Split tunneling
Large choice of server location
Very strong connection encryption
Cons
One of the most expensive VPN services
China blocks its main website (but not functionality)
Live chat support is not always responsive
2. Surfshark

Smart DNS service, understands the technology
Comprehensive security add-on package.
No data throughput limits and has a no-logs policy
Surfshark provides more than 3,200 servers stationed in 65 countries. This provider allows for unlimited concurrent connections, which works especially well if there are a lot of devices in your household. It also maintains a similar connection speed to ExpressVPN, but some of its servers are slower than others. If your device isn't available, Surfshark offers router compatibility in order to allow new devices the ability to access it.
Surfshark's cheapest plan is 2 years for $2.49 a month.
Pros
A long list of locations in the USA
Dodges the Great Firewall of China
Virtual servers to access India
Add-on cybersecurity protection package
Smart DNS option for fast streaming
Unlimited devices can be connected simultaneously per account
Cons
7-day free trial only available on mobile apps
Not as many VPN servers as NordVPN
Runs static IP servers but doesn't sell dedicated IP addresses
Can't get into BBC iPlayer or Hulu
3. NordVPN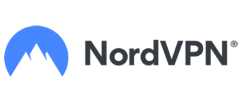 More US city locations than its rivals
Includes malware protection
No-logs policy
NordVPN maintains more than 5,200 servers in over 59 countries while also having servers in 15 U.S. cities. There are additional security features like double VPN and Onion, which also you to stream content anonymously in countries where Youtube is banned like China. It also offers a Smart DNS service which allows you to display your Youtube on other devices, but the VPN service doesn't encrypt your connection on that device.
Pros
A large number of servers
Threat protection with a proprietary security system called CyberSec
Split tunneling
Obfuscated servers for China and other locations where VPNs are discouraged
No-logs policy
Automatic wi-fi protection
Cons
Parts of the server network have poor download speeds
No servers in India
Onion over VPN can be slow
All the added security, unfortunately, slows down your connection speed so make sure that you have one of your ISP's fastest internet connection options.
The cheapest plan for NordVPN is 2 years for $3.29 a month which allows 6 devices to be used concurrently.
4. IPVanish

No limit on the number of devices you can connect at the same time
SOCKS5 proxy, which its main rivals don't have
More VPN servers in more US cities to dodge blackouts
IPVanish has over 2000 servers located in more than 75 countries. It does a great job dodging blackouts on US sports websites and smoothly streams 4K videos on Youtube. In addition, unlimited devices can be connected at the same time, and it has a large pool of IP addresses to ensure that your Youtube streaming never is disrupted. One thing that it doesn't offer is ad blocking from third parties, which could affect your Youtube streaming experience.
The cheapest option available is $4.50 a month for the first year.
Pros
Good at dodging blackouts on US sports streaming sites
A large IP address pool
Split tunneling available
Strong IP leak protection
IPVanish support is available around the clock via chat and email
Cons
No app for Linux
No browser extensions
30-day money-back guarantee only for the annual plan
Prices increase after the first subscription period
No malware or antivirus service
5. Cyberghost

Precise locations
Very large VPN server network
Offers a 45-day money-back guarantee
Cyberghost offers 7,600 servers in over 90 countries including more than 1,300 spread across 11 cities in the U.S. In addition, it provides a password manager, warnings when a data breach impacts your email, and protections for windows users against viruses, malware, privacy intrusions from Microsoft, and more. Of all VPNs, they offer the longest money-back guarantee at 45 days.
Its cheapest plan is 2 years for $2.37 per month and allows for 7 simultaneous connections.
Pros
The cool VPN app design
A larger number of servers than most of its rivals
Split tunneling options
Proprietary nospy server technology that can avoid detection in places like China
A strict no-logs policy
A 45-day money-back guarantee
Cons
Some server locations are spoofed – the CyberGhost servers aren't really where they say they are
The VPN has to be manually set up on routers
Not as fast as advertised
6. Private Internet Access (PIA)

More locations in the USA, aims to provide a server in every state
Makes excluding apps and sites from the VPN very easy
Real customer service, not just a chatbot
PIA is a VPN provider headquartered in both Iceland and USA that has over 3300 servers in more than 80 countries. One of the few drawbacks is that it performs poorly on speed tests if you don't set up an OpenVPN, but its website offers a step-by-step guide on how to set one up. In addition to their VPN, they offer security features such as malware, tracker, and ad blockers as well as antivirus protection.
Its least expensive plan is $3.33 a month and allows for 10 simultaneous connections.
Pros
PIA is one of the few VPNs to have a server in China
Security features include malware, tracker, and ad blocker
Good choice of dedicated IP address locations
Antivirus add-on
A strong no logs policy
Easy to use VPN app functionality
Cons
Can't get into Amazon Prime or Hulu
Doesn't state how many servers it operates
7. ProtonVPN

Proton VPN gives access to the Tor network
The Proton VPN package includes a secure email service
The free version of Proton VPN provides an excellent secure VPN service
ProtonVPN offers more than 1800 servers in over 65 countries. What differentiates ProtonVPN from other VPN providers is that it offers a free email service while also offering a free plan with three server locations. The free plan doesn't offer to stream, but you can download the videos that you want to watch on Youtube. Its paid plan's speed tests were similar to other paid VPNs' speed with the free VPN's speed being slower.
Besides the free plan, the lowest cost plan is 2 years for $4.99 a month and allows for 10 devices to use it concurrently.
Pros
The free plan is great
Simultaneous connection allowance of ten devices
Bundle plans offer secure file storage, email and calendar as well
Private mini-Tor
Connects to Tor network
App for Ubuntu, Debian, Fedora, Manjaro, and Arch Linux
Cons
Connection profiles and threat models are complicated
The free version only gets three server locations
No browser extensions
8. Windscribe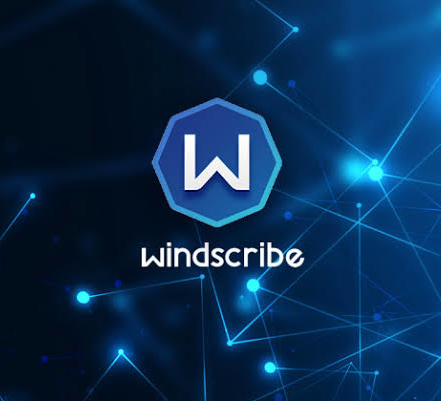 The Windscribe browser extension contains more than just a VPN implementation
You can get up to 10 GB of data throughput per month with the free version of Windscribe
Combine the desktop app and the browser extension to create your own double-hop VPN
Windscribe servers are located in 62 countries but don't state how many servers and have a free VPN service that offers free VPN servers in 10 countries with nine free servers in the U.S. Its free plan comes with a usage limit of 10GB per month while offering you unlimited data if you purchase the paid plan in addition to allowing unlimited simultaneous connections.
Windscribe's cheapest option is $5.75 a month for 12 months and it allows for a build-your-own plan option for $1 per extra country per month that isn't offered on the free plan.
Pros
Lots of free cybersecurity tools
Extensive privacy controls
Split tunneling options
Unlimited simultaneous connections
Easy port forwarding
Cons
More expensive than some of its big rivals
The autopilot option doesn't change the IP address
Slows connection speeds
How to install and set up a VPN for Youtube
Once you have chosen the right VPN for your needs, go to that VPN provider's website and subscribe to whatever payment plan best suits you. Remember that there is a 30 day money-back guarantee or more to decide if that VPN is right for you.
Next, download the correct VPN client or app for your device, web browser, or operating system. For desktop versions, visit the VPN provider's website to download the right extension for your browser, and go to your phone's app store to download the iOS and Android apps that match your desired VPN.
After opening your VPN, find a server in the country that you want to unblock Youtube in and connect to one of their servers, like connect to a South Korean server if you want to unblock content only available in South Korea.
Bans and blocks on Youtube happen for a variety of reasons from a country banning it outright to certain content not being allowed to be viewed in the country you reside in. Using a VPN is an easy way to view this content but it is important to consider what you want from your VPN before purchasing a plan. There are many options, so take your time to consider your options when choosing the perfect youtube VPN for you.
FAQs
Can you use a VPN on YouTube?
Yes, you can but you need to consider how you watch Youtube. VPNs exist for operating systems like android, windows, mac, and ios as well as having browser extensions for Google Chrome, Firefox, etc. There are also VPNs for specific smart TVs and other devices with their own operating system.
How do I enable a VPN on YouTube?
First, You need to go to a VPN provider's website and choose a payment plan. Next, download the VPN client or app for your device, web browser, or operating system. Then, choose a server in the country from which you want to watch content on Youtube. Your VPN will change your IP address to show that you are located in that country.
Does a free VPN work on YouTube?
Yes, they do but there are caveats. Most free plans limit data usage, don't offer ad blockers, and have slow connection speeds which can greatly affect your Youtube viewing experience. It is recommended to have a paid plan in order to avoid any of these problems.
What is the best VPN for YouTube?
It depends on what your needs are. Surfshark has one of the fastest connection speeds while offering one of the cheapest plans while NordVPN offers the most security and a large number of servers. Please consider which of these criteria is most important to you.
Is YouTube blocked in my country?
Youtube is banned outright in China, Eritrea, Iran, North Korea, and Turkmenistan. It is periodically blocked in other countries for a variety of reasons from having content that speaks out against the dominant religion and government to a country's copyright laws.
Do you need a VPN to watch YouTube?
No, you don't but it is recommended if you want to be able to view everything that is on Youtube. Some content is only available in some countries, and some Youtube creators choose to only allow their videos in certain countries.