Best VPNs for Reddit (2023)
Last updated on January 8th, 2023
We might receive compensation from the companies whose products we review. The opinions here are our own. For the record, bestvpn.org does not condone illegal streaming or piracy disguised by VPNs. A VPN is primarily a means of privacy and security protection. Use it wisely and keep out of trouble.
Our top pick!

Always evades internet control in the PRC
Keeps ahead of the Netflix VPN detection algorithm
Benchmark tests show excellent speed

Smart DNS service, understands the technology
Comprehensive security add-on package.
No data throughput limits and has a no-logs policy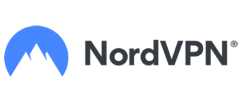 More US city locations than its rivals
Includes malware protection
No-logs policy
Reddit is one of the most popular websites on the planet, with over 52 million daily users and more than 3.5 million subreddits. It is a useful networking website for finding people with similar interests, researching news and other useful topics, and making subreddits to help people gain more of a mutual understanding of a specific idea.
Since it offers so much new information, it can cause problems for governments and workplaces alike, so the website has been banned in order to prevent discussion about controversial topics. How can people who want to use Reddit in places that ban Reddit get around these restrictions?
Why a VPN is needed for Reddit
Reddit offers more anonymity than other social media platforms because it only requires a username and password. This can be great for people who want to anonymously share information with a large number of people, but it is banned for a few different reasons:
Politically sensitive information
The CCP, under the guise of security, logs user data in order to fine or jail people who speak out against the government. Their cybersecurity apparatus has the ability to locate Redditors spreading political dissent through their service providers or other intrusive means.
Pornographic content
Reddit was blocked in Indonesia in 2015 because the site allows users to post pornographic content and refused to remove it, which went against Indonesia's anti-pornography laws. Turkey also bans Reddit for not censoring pornography as well as spreading information that speaks out against the government.
Impacting work
Many workplaces ban Reddit because it distracts workers from doing their job. Although Reddit can be a useful tool for researching new topics, workplaces might block Reddit to prevent employees from learning negative news about the company.
What to look for in a VPN for Reddit
The best VPN Reddit and VPN subreddits are useful avenues to see VPN reviews, the list of the best VPN services that Reddit users recommend for different uses like torrenting, and the reasons why specific VPN services have been upvoted or downvoted. The criteria that Reddit users use to assess different VPNs differ as to what most people regard as the top VPNs because their priorities might be connection speed, server amount, how user-friendly it is, or which service offers the best free VPN.
Here are some recommended features that are necessary to get around restrictions on Reddit:
Many server locations
Not all countries where VPNs are allowed are the same. For instance, the Five Eyes alliance countries share information with each other and collect information on suspicious internet activity, but this doesn't mean that they are specifically monitoring Reddit users. It is recommended to find a VPN provider that is located in a country outside that alliance.
Extra reliable security features
It is very hard to secure a user's data if one of the security features shuts down, which is why a kill switch is necessary if VPN services are interrupted. In addition, it is important that a VPN provider offer a large amount of IP addresses and DNS leak protection as well as a strict no-logs policy so that there is no record of where a user's Reddit activity is from. Finally, Redditors should check if a VPN offers port forwarding, malware blockers, double VPN, split tunneling, AES-256, etc.
Available for any device
Redditors will use Reddit on many different devices, so a VPN service should cover almost all operating systems like Windows, macOS, and Linux, have a VPN app for iOS and Android, and have browser extensions for Chrome or Firefox. It is also important to make sure that the VPN works on devices like Amazon Fire TV and other smart TVs while also being able to be used on streaming platforms like Disney +, BBC iPlayer, and Amazon Prime Video. Some VPN providers even allow users to put a VPN on their router so that any new device accessing the network will be covered.
VPNs and Reddit
The content on Reddit does not change from country to country, unlike Netflix, Hulu, or other streaming services. However, it is important that a VPN masks users' identity when they are using Reddit or other apps for the following reasons:
Harassment
Some Reddit threads become heated arguments, and some users can find ways to stalk and harass users. Those users could ask the forum moderators, the only people who can see the user's IP address, and manipulate them into providing a specific user's IP address. With this information, they can find and follow those users on other social media platforms and continue to harass them.
Tracking
Besides harassment, forum moderators could sell IP addresses to third-party websites. IP addresses alongside users' search history help third-party advertisers to cater advertisements to people's specific needs. In addition, hackers can also buy IP addresses on the dark web in order to better orchestrate phishing attacks which gather more of your personal information and also allow them knowledge of the user's internet activity.
Recommended VPNs for Reddit
Besides Unblocking Reddit, it is important to know the other added benefits of having a good VPN. There are free VPN options that use the wireguard and open-source VPN code, but these services lack the added benefits that other paid options offer like:
Being able to avoid geo-restrictions by having a large number of servers in their server network located in many different countries with strict privacy laws
Being able to pay using cryptocurrencies like Bitcoin, credit cards, and other online payment options
Having fast speeds while running all additional security features
Providing a 30-day money-back guarantee or more if users don't like their service or would like to try a different VPN
Offering responsive customer support to provide VPN users with the best overall service
When looking for the best VPN for Reddit, it is important to consider their additional security features, their VPN connection speed and consistency, where the VPN provider's headquarters are located, the number of simultaneous connections, and how much it costs monthly.
1. ExpressVPN
Our top pick!

Always evades internet control in the PRC
Keeps ahead of the Netflix VPN detection algorithm
Benchmark tests show excellent speed
ExpressVPN is from the British Virgin Islands and has over 3,000 servers in more than 94 countries. Most consider it the fastest VPN because it prevents ISP providers from throttling connection speeds while in use. It is also installed on a router so that it can be used over wifi while maintaining very strong connection encryption.
Its cheapest plan is $6.66 per month for 15 months, and it only allows 5 devices to use it at a time.
Pros
Installs on routers
Simultaneous connection allowance of five devices
Split tunneling
Large choice of server location
Very strong connection encryption
Cons
One of the most expensive VPN services
China blocks its main website (but not functionality)
Live chat support is not always responsive
2. Surfshark

Smart DNS service, understands the technology
Comprehensive security add-on package.
No data throughput limits and has a no-logs policy
Surfshark is located in the Netherlands and provides more than 3,200 servers located in 65 countries. This provider allows for unlimited concurrent connections, which is useful if Reddit is being used on many different devices. It also maintains similar connection speeds to ExpressVPN, but some of its servers are slower than others. If a device isn't available, Surfshark is compatible with routers in order to allow new devices to access the VPN.
Surfshark's cheapest plan is 2 years for $2.49 a month.
Pros
A long list of locations in the USA
Dodges the Great Firewall of China
Virtual servers to access India
Add-on cybersecurity protection package
Smart DNS option for fast streaming
Unlimited devices can be connected simultaneously per account
Cons
7-day free trial only available on mobile apps
Not as many VPN servers as NordVPN
Runs static IP servers but doesn't sell dedicated IP addresses
Can't get into BBC iPlayer or Hulu
3. NordVPN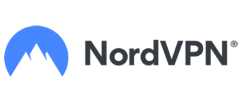 More US city locations than its rivals
Includes malware protection
No-logs policy
NordVPN is located in Panama and maintains more than 5,200 servers in over 59 countries. It offers plenty of additional security features like double VPN and Onion, which provides users with a greater level of anonymity while using Reddit in countries like China or Turkey. All the added security slows down connection speeds, but Reddit, fortunately, doesn't take up too much bandwidth.
The cheapest plan for NordVPN is 2 years for $3.29 a month, which allows 6 devices to be used concurrently.
Pros
A large number of servers
Threat protection with a proprietary security system called CyberSec
Split tunneling
Obfuscated servers for China and other locations where VPNs are discouraged
No-logs policy
Automatic wi-fi protection
Cons
Parts of the server network have poor download speeds
No servers in India
Onion over VPN can be slow
4. CyberGhost

Precise locations
Very large VPN server network
Offers a 45-day money-back guarantee
Cyberghost is headquartered in Bucharest, Romania, and offers 7,600 servers in over 90 countries. In addition, it provides a password manager, warnings when a data breach impacts users' email, and other protections for windows users like protection against viruses, malware, privacy intrusions from Microsoft, etc. Of all VPNs, they offer the longest money-back guarantee at 45 days.
Its cheapest plan is 2 years for $2.37 per month and allows for 7 simultaneous connections.
Pros
The cool VPN app design
A larger number of servers than most of its rivals
Split tunneling options
Proprietary nospy server technology that can avoid detection in places like China
A strict no-logs policy
A 45-day money-back guarantee
Cons
Some server locations are spoofed – the CyberGhost servers aren't really where they say they are
The VPN has to be manually set up on routers
Not as fast as advertised
5. IPVanish

No limit on the number of devices you can connect at the same time
SOCKS5 proxy, which its main rivals don't have
More VPN servers in more US cities to dodge blackouts
IPVanish's headquarters are in Texas, USA has over 2000 servers located in more than 75 countries. It allows unlimited devices can be connected at the same time, and it offers a very large pool of IP addresses. One thing that it doesn't offer is ad blocking from third parties, which could impact users' Reddit experience.
The cheapest option available is $4.50 a month for the first year.
Pros
Good at dodging blackouts on US sports streaming sites
A large IP address pool
Split tunneling available
Strong IP leak protection
IPVanish support is available around the clock via chat and email
Cons
No app for Linux
No browser extensions
30-day money-back guarantee only for the annual plan
Prices increase after the first subscription period
No malware or antivirus service
6. Mullvad VPN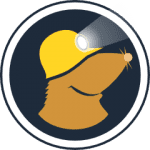 Three-hour free trial
No registration, even for paid members
Accepts anonymous payments
Mullvand VPN is headquartered in Sweden and offers 895 servers in 39 countries. Reddit users ranked it as the best torrenting VPN because of its use of AES-256 encryption and quick downloads. Mullvad's slogan is "Privacy is a Universal Right," so users can be sure that their data is safe.
Mullvad's monthly payments are the same for all plans (5 Euros), and they can be used on up to 5.
Pros
Three-hour free trial
No registration, even for paid members
Accepts anonymous payments
No logs
Solid security and doesn't leak DNS
Simple UI, cross-platform client
Unblocks Steam US libraries
Allows P2P and up to five simultaneous connections
Cons
No native mobile apps
Didn't unblock Netflix or BBC iPlayer in my tests
7. ProtonVPN

Proton VPN gives access to the Tor network
The Proton VPN package includes a secure email service
The free version of Proton VPN provides an excellent secure VPN service
ProtonVPN has its headquarters in Switzerland and offers more than 1800 servers in over 65 countries. What differentiates ProtonVPN from many other VPN providers is that it offers a free email service while also offering a free version with three server locations. Its paid plan's speed tests were similar to other paid VPNs, but the free VPN's speed was throttled.
Besides the free plan, the lowest cost plan is 2 years for $4.99 a month and allows for 10 devices to use it concurrently.
Pros
The free plan is great
Simultaneous connection allowance of ten devices
Bundle plans offer secure file storage, email and calendar as well
Private mini-Tor
Connects to Tor network
App for Ubuntu, Debian, Fedora, Manjaro, and Arch Linux
Cons
Connection profiles and threat models are complicated
The free version only gets three server locations
No browser extensions
8. Private Internet Access (PIA)

More locations in the USA, aims to provide a server in every state
Makes excluding apps and sites from the VPN very easy
Real customer service, not just a chatbot
PIA is a VPN provider headquartered in both Iceland and USA that has over 3300 servers in more than 80 countries. One of the few drawbacks is that it performs poorly on speed tests if users don't set up an OpenVPN, but its website offers a step-by-step guide on how to set one up. In addition to their VPN, they offer security features such as malware protection, ad blockers, and other antivirus protections.
Its least expensive plan is $3.33 a month and allows for 10 simultaneous connections.
Pros
PIA is one of the few VPNs to have a server in China
Security features include malware, tracker, and ad blocker
Good choice of dedicated IP address locations
Antivirus add-on
A strong no logs policy
Easy to use VPN app functionality
Cons
Can't get into Amazon Prime or Hulu
Doesn't state how many servers it operates
9. Torguard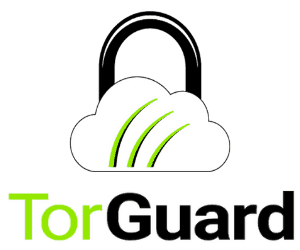 User-friendly TorGuard app
Plans that include a dedicated IP
Gift card payment options
Torguard's headquarters are located in Florida, USA, and it offers over 3000 servers in over 50 countries. It claims to have the fastest VPN on the market and also offers its own email service. Its anonymous VPN blocks users' IP addresses from advertisers, and its stealth VPN allows users to connect their VPN in countries where their VPN services are blocked.
The cheapest plan that includes the anonymous VPN costs $9.99 a month while allowing 8 simultaneous connections.
Pros
User-friendly TorGuard app
Plans that include a dedicated IP
Gift card payment options
Stealth VPN servers for China and other restrictive countries
No-logs policy
Business VPN options
Good for BitTorrent and other P2P protocols
Cons
In tests, TorGuard halved transmission speeds
The money-back guarantee only 7 days
Not very good at getting cross-border access to streaming services
10. Windscribe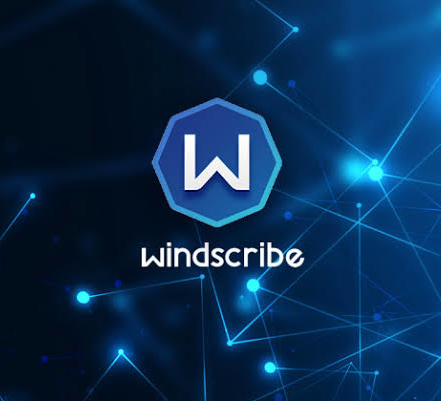 The Windscribe browser extension contains more than just a VPN implementation
You can get up to 10 GB of data throughput per month with the free version of Windscribe
Combine the desktop app and the browser extension to create your own double-hop VPN
Windscribe's headquarters are located in Ontario, Canada, and it provides servers located in 62 countries but doesn't state the exact number of VPN servers. Unlike other VPNs, it has a free VPN service that offers free VPN servers in 10 countries with nine free servers in the U.S. Its free plan comes with a usage limit of 10GB per month, but the paid plan allows unlimited data and simultaneous connections.
Windscribe's cheapest option is $5.75 a month for 12 months, and it offers a build-your-own plan option for $1 per extra country per month that isn't offered on the free plan.
Pros
Lots of free cybersecurity tools
Extensive privacy controls
Split tunneling options
Unlimited simultaneous connections
Easy port forwarding
Cons
More expensive than some of its big rivals
The autopilot option doesn't change the IP address
Slows connection speeds
How to set up/install a VPN for Reddit
Once you have chosen the right VPN for your needs, go to that VPN provider's website and subscribe to whatever payment plan best suits you. Remember that there is a 30-day money-back guarantee or more to decide if that VPN is right for you.
Next, download the correct VPN client or app for your device, web browser, or operating system. For desktop versions, visit the VPN provider's website to download the right extension for your browser, and go to your phone's app store to download the iOS and Android apps that match your desired VPN. You can also install the VPN onto your router if your service provider has this option.
After opening your VPN, find a server in the country that allows you to unblock Reddit while still providing enough privacy protection and enjoyment.
VPNs are the most user-friendly way to circumvent restrictions placed on Reddit. There are numerous VPN options available that offer different security features and customer service, so it will require a bit of research to find which is best for you. With a VPN, you will be able to unlock more content on Reddit and stay safer while surfing the web.
FAQs
Which countries ban Reddit?
China bans Reddit in order to quell government dissent from spreading online. Indonesia and Turkey also ban it due to Reddit not banning pornography on the website.
Which VPN is the best VPN, according to Reddit, in 2022?
NordVPN and Surfshark are rated the best VPNs for price and quality of service.
What ranks the best VPN for torrenting according to Reddit?
Mullvad VPN is ranked the top VPN for torrenting due to its fast download speed while also allowing users to remain anonymous while torrenting, according to the r/vpntorrents subreddit.
Which free VPN is the best, according to Reddit?
Proton VPN and Windscribe both offer free VPNs, but Redditors complain about them being spammy and having slow, unstable connections. All paid options offer a 30-day money-back guarantee, which allows users to see the difference in quality between free and paid VPNs.