Best VPNs for Canada (2023)
Last updated on January 8th, 2023
We might receive compensation from the companies whose products we review. The opinions here are our own. For the record, bestvpn.org does not condone illegal streaming or piracy disguised by VPNs. A VPN is primarily a means of privacy and security protection. Use it wisely and keep out of trouble.
Our top pick!

Always evades internet control in the PRC
Keeps ahead of the Netflix VPN detection algorithm
Benchmark tests show excellent speed

Smart DNS service, understands the technology
Comprehensive security add-on package.
No data throughput limits and has a no-logs policy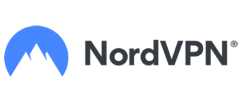 More US city locations than its rivals
Includes malware protection
No-logs policy
Why a VPN is needed in Canada
Canada is not a country known for blocking websites on the internet. There are a lot of privacy and freedom of speech laws, but this does not mean that both these freedoms are completely protected.
Five Eyes
Canadians enjoy a lot of privacy rights compared to other countries around the world, and only 14% of Canadian citizens rate their privacy as poor and 4% as very poor. Nevertheless, Canada is still part of a global intelligence network known as the Five Eyes, which gathers data on citizens and has been in place since WWII. Canadian intelligence agencies haven't ever been very direct with their citizens about what data they collect on people, how it is used, and what information that they share with other members of the alliance.
Copyright Modernization Act
Another troublesome law for Canadians' privacy is Bill C-11 (Copyright Modernization Act) which focuses on anti-piracy and copyright protections. This law includes a provision where ISPs share warnings from the copyright holders with users downloading that copyrighted material. The law doesn't specifically state that downloading copyrighted material is illegal, but copyright holders could take other actions against downloaders, like suing them in civil court.
Canada's copyright laws aren't as strict as in the US, but the majority of Canada's internet traffic travels through US data centers. Using downloaders' IP addresses provided by data centers, US copyright holders can discover who is downloading their copyrighted material and request that Canada shares information on that person through the Five Eyes Alliance.
Lack of security
Hackers are always looking for ways to inject different types of malware into people's devices in order to earn a payout. They even can develop phishing techniques after acquiring an IP address through torrenting or other methods and develop advertisements to gather more personal information. Travelers are at risk of being hacked if they are using public wi-fi because it does not offer the same level of cyber security protections that private networks do.
Little online privacy
Many websites use IP addresses to track people's online activities or sell this personal information to third parties. This is a useful tool for websites to discover and show consumers products that they may like and for advertisers to cater advertisements to people's individual needs. The more consumers' personal data becomes available to the public, the more intrusive and targeted the advertisements become.
Blocked streaming services
Many streaming services have restrictions on certain TV shows due to copyright laws, while some streaming services are only available in specific countries. In addition, geo-blocks prevent people from watching Canadian TV channels like CBC or other shows when traveling outside of Canada because IP addresses change based on location.
What to look for in a VPN in Canada
VPNs are great for opening up the internet while also keeping users safe. Still, the needs of each location and person can vary quite a bit. Here are some factors to look for when shopping for a VPN for Canada:
A large number of VPN servers in many countries, including Canada
Traveling to different countries changes what content that can be seen in that country and also limit people's internet access. Some websites require a Canadian IP address in order to access information that is only available in Canada. It is important that a VPN provider offer Canadian VPN servers in cities like Montreal, Toronto, and Vancouver, in addition to having servers in countries that offer country-specific content on streaming services like Japan or the US.
Added levels of data encryption
Most websites collect data on users in order to improve their services and sell this data to third parties. Fortunately, good VPNs encrypt data using AES (Advanced Encryption Standard) while also offering added layers of encryption through a double VPN and masking the user's real IP address from Internet Service Providers and websites.
Extra security features
VPN services include many more security features than most anti-virus software. In addition to adding layers of data encryption and masking user's IP addresses with one of their own IP addresses, they provide ad blockers to prevent cookies from being installed on devices, a no-logs policy for safeguarding user's data, DNS leak protection, split tunneling, and a kill switch in case their VPN services are interrupted or shut down.
Recommended VPNs for Canada
Most VPN providers use open source code like OpenVPN or Wireguard to run their premium VPN services, so VPN providers have to offer a lot of different services to differentiate themselves. However, almost all have similar features, such as:
Covering almost all operating systems like Windows, macOS, iOS for iPhone, Linux, and Android, devices like smart TVs, and other streaming platforms like Disney, Hulu, Netflix, BBC iPlayer, and Amazon Prime Video while also having browser extensions for Chrome, Firefox, or Mac's Safari
Accepting a wide variety of payment options such as cryptocurrencies and credit cards.
Having fast speed internet connection that includes unlimited bandwidth and data usage
Providing a risk-free money-back guarantee (usually a 30-day money-back guarantee)
Providing 24-hour customer support whenever users lose access to their VPN connection
When searching for the best Canada VPN, privacy should be a high priority, especially due to the Five Eyes Alliance, so avoid VPNs that are headquartered in Australia, Canada, New Zealand, the UK, or the US. It is also important to make that the VPN provider has servers in a variety of countries, including many Canadian VPN servers. Finally, providers should allow for a large number of concurrent connections and offer cheap or even free VPN services.
1. ExpressVPN
Our top pick!

Always evades internet control in the PRC
Keeps ahead of the Netflix VPN detection algorithm
Benchmark tests show excellent speed
ExpressVPN is from the British Virgin Islands and has over 3,000 servers in more than 94 countries, with one server in Montreal, two in Toronto, and one in Vancouver. It claims to be the fastest VPN because it prevents ISPs from throttling your connection speed. Users can also install the VPN on their router so that it can be used over wifi without having to install the VPN app on all devices.
Its cheapest plan is $6.66 per month for 15 months, and 5 devices can use it at a time.
Pros
Installs on routers
Simultaneous connection allowance of five devices
Split tunneling
Large choice of server location
Very strong connection encryption
Cons
One of the most expensive VPN services
China blocks its main website (but not functionality)
Live chat support is not always responsive
2. Surfshark

Smart DNS service, understands the technology
Comprehensive security add-on package.
No data throughput limits and has a no-logs policy
Surfshark is located in the Netherlands and provides more than 3,200 servers stationed in 65 countries with 336 Canadian servers. Users of Surfshark VPN are allowed unlimited concurrent connections, which is useful for households with many devices surfing the internet at the same time. It also maintains a similar connection speed to ExpressVPN, but some of the servers have been slower than others. SurfsharkVPN can be downloaded onto users' routers so that all devices can connect without having to download a VPN app for each device.
Surfshark's cheapest plan is 2 years for $2.49 a month.
Pros
A long list of locations in the USA
Dodges the Great Firewall of China
Virtual servers to access India
Add-on cybersecurity protection package
Smart DNS option for fast streaming
Unlimited devices can be connected simultaneously per account
Cons
7-day free trial only available on mobile apps
Not as many VPN servers as NordVPN
Runs static IP servers but doesn't sell dedicated IP addresses
Can't get into BBC iPlayer or Hulu
3. NordVPN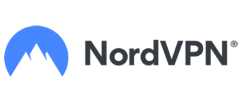 More US city locations than its rivals
Includes malware protection
No-logs policy
NordVPN is located in Panama and maintains more than 5,200 servers in over 59 countries, including 480 Canadian servers. It offers additional security features like double VPN and Onion, which increase users' encryption level and their level of anonymity while using the internet. The additional security doesn't take up too much bandwidth but might sometimes slow connection speeds.
NordVPN's cheapest plan is 2 years for $3.29 a month, and 6 devices can be used simultaneously.
Pros
A large number of servers
Threat protection with a proprietary security system called CyberSec
Split tunneling
Obfuscated servers for China and other locations where VPNs are discouraged
No-logs policy
Automatic wi-fi protection
Cons
Parts of the server network have poor download speeds
No servers in India
Onion over VPN can be slow
4. CyberGhost

Precise locations
Very large VPN server network
Offers a 45-day money-back guarantee
Cyberghost is headquartered in Bucharest, Romania, and offers 7,600 servers in over 90 countries, including 336 servers in Canada. In addition, its service includes a password manager, alerts whenever there is an email data breach, and additional security for Windows users like anti-virus protection, malware, privacy intrusions from Microsoft, etc. Cyberghost provides a 45-day money-back guarantee which is longer than most other VPNs.
Its cheapest plan is 2 years for $2.37 per month and allows for 7 simultaneous connections.
Pros
The cool VPN app design
A larger number of servers than most of its rivals
Split tunneling options
Proprietary nospy server technology that can avoid detection in places like China
A strict no-logs policy
A 45-day money-back guarantee
Cons
Some server locations are spoofed – the CyberGhost servers aren't really where they say they are
The VPN has to be manually set up on routers
Not as fast as advertised
5. Hide.me
Lifetime free plan available
Port forwarding available
Certified zero logs
Hide.me is located in Malaysia with 2000 servers in 47 countries with 1 server in Montreal. Hide.me has a great free service that is free of ads and provides 10GB of data monthly with five server locations, one being in Canada. The free VPN does not cap your bandwidth which is great for surfing the internet, but a paid plan is necessary for users who download torrents or use streaming services often.
Its cheapest option is $3.84 per month for 24 months and can be used on 10 devices simultaneously.
Pros
Lifetime free plan available
Port forwarding available
Certified zero logs
Independent from any government interference
Supports modern security protocols
Outstanding speeds
Applications for mobile devices available
24/7 customer support
Cons
Complexity in setting up simultaneous connections
Number of servers may not sufficiently handle heavy traffic
6. Mullvad VPN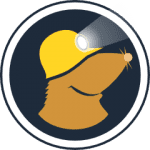 Three-hour free trial
No registration, even for paid members
Accepts anonymous payments
Mullvand VPN is headquartered in Sweden and offers 895 servers in 39 countries, including 21 servers in Montreal, 10 in Toronto, and three in Vancouver. It is regarded as the best torrenting VPN because of its use of AES-256 encryption and its quick download speeds. Mullvad's slogan is "Privacy is a Universal Right," so they won't share users' data with other businesses or countries.
Mullvad's monthly payments are always 5 Euros regardless of the plan and can be used on up to 5 devices at the same time.
Pros
Three-hour free trial
No registration, even for paid members
Accepts anonymous payments
No logs
Solid security and doesn't leak DNS
Simple UI, cross-platform client
Unblocks Steam US libraries
Allows P2P and up to five simultaneous connections
Cons
No native mobile apps
Didn't unblock Netflix or BBC iPlayer in my tests
7. ProtonVPN

Proton VPN gives access to the Tor network
The Proton VPN package includes a secure email service
The free version of Proton VPN provides an excellent secure VPN service
ProtonVPN has its headquarters in Switzerland and offers more than 1800 servers in over 65 countries, including 44 servers in Canada. In addition, ProtonVPN offers a free email service alongside a free VPN service which has three server locations. Its paid plan's speed tests were similar to other paid VPNs' speed, but the free VPN's speed was significantly slower.
Besides the free plan, the lowest cost plan is 2 years for $4.99 a month and can be used on 10 devices simultaneously.
Pros
The free plan is great
Simultaneous connection allowance of ten devices
Bundle plans offer secure file storage, email and calendar as well
Private mini-Tor
Connects to Tor network
App for Ubuntu, Debian, Fedora, Manjaro, and Arch Linux
Cons
Connection profiles and threat models are complicated
The free version only gets three server locations
No browser extensions
How to install a VPN to use inside and outside of Canada
Once you have chosen the right VPN for your needs, go to that VPN provider's website and subscribe to whatever payment plan best suits you. Remember that there is a 30-day money-back guarantee or even longer, so you have plenty of time to decide if that VPN is right for you.
Next, download the correct VPN client or VPN app for your device, web browser, or operating system. For desktop versions, visit the VPN provider's website to download the right extension for your browser, and go to your phone's app store to download the iOS and Android apps that match your desired VPN.
After opening your VPN, find a server in the country that you want to unblock websites from or surf websites that are only available in Canada.
Now you know how to keep yourself safe when surfing the web inside and outside of Canada using a VPN. You can now access all the streaming service content and other useful websites from all over the world. Take your time to consider which VPN best suits your needs, and spend a month or more deciding if it is right for you.
FAQs
Is there a free VPN for users in Canada?
Proton VPN and Hide.me both offer a free VPN, but only Hide.me has a Canadian server. Unfortunately, both only offer less than 5 free server locations, so it is recommended to do a 30-day money-back guarantee trial before trying the free VPN service.
Are VPNs legal in Canada?
VPNs are legal in Canada, but there are still some caveats when using VPNs. Canada has anti-piracy laws that encourage providers to share information with the government. To avoid this, make sure that your preferred VPN is not headquartered in Canada but still offers many VPN servers in Canada.
What are the best VPNs for Canada?
There are quite a few good options for VPNs in Canada based on three criteria. First, your VPN should have a lot of servers in many countries, including Canada. Next, the VPN service should have extra layers of encryption in order to protect your personal data. Finally, there should be additional free security features.
What are the benefits of a VPN in Canada?
Having a VPN increases your security on the internet by securing your personal data and making it almost impossible to track your internet activity. Additionally, you can access content on streaming services that are not available in Canada as well as subscribe to streaming services that aren't offered in Canada.