Best VPNs for Small Businesses (2023)
Last updated on January 8th, 2023
We might receive compensation from the companies whose products we review. The opinions here are our own.
Our top pick!

Always evades internet control in the PRC
Keeps ahead of the Netflix VPN detection algorithm
Benchmark tests show excellent speed

Smart DNS service, understands the technology
Comprehensive security add-on package.
No data throughput limits and has a no-logs policy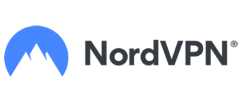 More US city locations than its rivals
Includes malware protection
No-logs policy
A reliable VPN is one of the key components of a small business' security perimeter. Gone are the days when small businesses could neglect cybersecurity, thinking cyber crooks go after the big fish only. A reality check says otherwise. More than 43% of cyber attacks target small businesses.
Large businesses launched full ahead into the Digital Transformation, Industry 4.0, Internet-of-Things, and all that RFID-based gizmo. Small businesses are somewhat slower to transform due to the limited resources (in regards to anything from marketing to cybersecurity). However, forward-thinking entrepreneurs and a large population of agile and highly-flexible startups see the wisdom in taking cybersecurity and privacy seriously. And VPN is an integral part of your corporate security.
Phishing, identity theft, and ransomware are just the tip of the iceberg. Sadly, some of the most frequent attacks on small businesses are not even targeted but opportunistic. Opportunistic cyber attacks exploit unwise user behavior, such as connecting to a public Wi-Fi in a hotel, park, Starbucks, or even while using Gogo Inflight Internet. This type of attack also leverages vulnerabilities in popular apps, games, and users' overall latency to install OS updates and patches or enable basic privacy and security features available on their devices.
So, a small business needs to keep the company network, Internet connection, and digital assets secure when working on-premise or enabling secure access for traveling or remote employees. And VPN is at the top of the security tools list alongside end-to-end encryption, two-factor authentication, and a strong password. VPN is an affordable, robust and efficient solution for small business security needs.
It's not a question of if a small business needs a VPN, but rather how to choose a good one.
What is a business VPN?
A business VPN can save your business from data loss and cyberattacks. It also permits employees to log into firm IT systems from anywhere, securely and safely, without worrying about compromising the integrity of their internet traffic.
Companies use VPNs to save their businesses from the threat of security breaches. VPNs are also supportive if employees need to access geo-blocked sites. The best VPN can ensure that only authorized people access firm data, and any person logging in from an off-site place is doing so through a secure connection. Some even offer dedicated servers for this purpose.
Business VPNs vs. Personal VPNs
A personal VPN, or a consumer VPN, is set up for a person trying to secure their browsing activity while using an untrusted Wi-Fi network outside their home. A business VPN, also called a company VPN or corporate VPN, is built for an organization, mainly for remote workers to access a company's resources.
Pricing
Pricing between business and personal VPN solutions also varies. Personal VPNs are generally more affordable than business VPNs; some are free VPNs. Business VPNs give you more features and network security functions than personal ones. Nonetheless, that does not mean that business VPNs are costly. So, if you are a small business, you can still find a VPN solution that can match your budget.
Features
Remote work became a new norm due to the COVID-19 pandemic. While it offered many workers many advantages, like more freedom and flexibility, it also brought new challenges, including increased cyberattack risk. For example, hackers can access your firm's data if one of your workers connects to a corporate network through public Wi-Fi.
With a business VPN, you can have relaxation of mind knowing all your workers have remote access. As it makes an encrypted data tunnel between the company's network and your devices, you are assured that cyber criminals have no chance of getting your sensitive data. Some VPNs also offer enhanced cybersecurity features, such as single sign-on.
Privacy and anonymity
Personal VPN is positioned toward anonymous hiding or browsing internet activity; multiple servers in many countries are provided to randomize users' online activities. The downside is that there is a top chance of a server overload causing slow connection speeds. This occurs when there are too many users using the same server at the same time.
The same is true when it comes to IP addresses. You will be randomly assigned an IP address, which can be replaced every time you connect to the VPN service. Additionally, you will be sharing your IP address with other users.
Meanwhile, business VPNs that can give you a dedicated IP address will be shared among users within the firm.
How to choose a good VPN for a small business
Small businesses comprise a large stratum of entrepreneurs, from not-so-tech-savvy brick-and-mortar shops to digital start-ups whose staff is made of freelancers working from remote locations in other countries. They are flexible, mobile, and almost always limited in resources when it comes to cybersecurity (unless they are in cybersecurity).
IT departments in small companies tend to be an orchestra of 1-2 men with too much work on their plates. The fleet of devices they need to administrate is a mixed bag of BYOD and corporate-owned ones. The level of security awareness among non-tech employees is insufficient to leave them to their own devices when it comes to data security.
Considering common challenges faced by small businesses, here is a brief roundup of the features you might need in a VPN service:
Affordable
Easy to set up and manage with intuitive management software, a dedicated account manager, or 24/7 chat support
Support the devices and OS versions in use at the company
Scalable to support your growth
High level of security and privacy
Access to plenty of server locations
Excellent performance and speed (if you use video conferencing frequently)
Each VPN provider has great features and brings something unique to the table. While some offer custom plans so that you can scale your subscription as your needs change, others are ideal if you are a small party with telecommuters or remote freelancers onboard.
When choosing, you will certainly focus on what matters most to you – the provider's location and its privacy laws, speed, price, or robust encryption. Luckily, most providers on the list offer a reasonable combination of these. If you are still on the fence about what features are paramount in your particular case, read my ​Guide to Internet Privacy. It will give you a better understanding of how VPNs protect your privacy and bypass location-based connection restrictions.
The bottom line is cybersecurity does not have to be a large-scale investment on your part. With due diligence, attention to detail, and expert advice from my modest persona, you can make the right choice.
1. ExpressVPN
Our top pick!

Always evades internet control in the PRC
Keeps ahead of the Netflix VPN detection algorithm
Benchmark tests show excellent speed
ExpressVPN does not technically have a business-facing package for its VPN, however, it's still a good option. For one, it can be used on many devices and operating systems. Furthermore, in addition to the standard (Android, Windows, macOS, iOS, etc.), ExpressVPN works with KindleFire, Linux, Nook, and Chromebook, to name a few.
Pros
Installs on routers
Simultaneous connection allowance of five devices
Split tunneling
Large choice of server location
Very strong connection encryption
Cons
One of the most expensive VPN services
China blocks its main website (but not functionality)
Live chat support is not always responsive
On top of that, ExpressVPN provides some robust security. You will get the latest specs like kill switches and split tunneling, as well as peace of mind, knowing that ExpressVPN uses its DNS servers, so there is even less chance of a security breach. The provider has a Threat Manager too, which will prevent your device from communicating with virus trackers and sites ExpressVPN has on its blocklist.
For businesses that need more than five simultaneous connections, the provider is compatible with many makes and models of routers, making it simple to save all the devices in your office through one point of access. Pre-configured routers are accessible.
Customer support is handled by 24/7 support, a trouble ticket system, email support, and a searchable support and troubleshooting library.
Because ExpressVPN does not have a business-facing plan, it provides the standard pricing for its VPN. It provides a one-month plan at $12.95, a six-month plan for $9.99 per month, and a one-year plan for $8.32 per month.
2. Surfshark

Smart DNS service, understands the technology
Comprehensive security add-on package.
No data throughput limits and has a no-logs policy
Surfshark provides multiple VPN applications with split tunneling and data leak protection. It has over 3,200 servers in 65 countries across six continents. Surfshark is incorporated in the British Virgin Islands, which has powerful data privacy protections and does not share details with the 5/9/14 Eyes security alliances.
Pros
A long list of locations in the USA
Dodges the Great Firewall of China
Virtual servers to access India
Add-on cybersecurity protection package
Smart DNS option for fast streaming
Unlimited devices can be connected simultaneously per account
Cons
7-day free trial only available on mobile apps
Not as many VPN servers as NordVPN
Runs static IP servers but doesn't sell dedicated IP addresses
Can't get into BBC iPlayer or Hulu
The provider permits P2P traffic on its network. When the service notices P2P activity, it will mechanically transfer your connection to a P2P-optimized server.
Users should not hesitate about Surfshark slowing their speeds. If your ISP-offered connection can handle sharing big files and video conferencing, Surfshark connections can manage it. Plus, you will never have to worry about data caps or bandwidth throttling with this VPN.
Those quick connections are well-saved from prying eyes thanks to the provider's use of banking-grade encryption, DNS leak, and kill switch protection. You can also use Surfshark to block trackers and ads and benefit from phishing and malware protection.
A MultiHop server option routes your online activity via two VPN servers to include encryption and anonymity. A hard no-server logs policy and cryptocurrency subscription payment feature provide full privacy protection.
There is also no issue, no matter the device you use, as there is a strong chance Surfshark has you covered. Apps are accessible for iOS, Amazon Fire TV, Windows, Linux, Android, and macOS. Fire and Chrome browser extensions are also accessible.
The provider also works with many router models to give full protection for all your devices via a single access point.
Surfshark does not provide a multi-user plan, but you can run unlimited devices simultaneously and use it on network routers, so it is perfect for small businesses and teams that can share one login.
3. NordVPN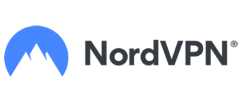 More US city locations than its rivals
Includes malware protection
No-logs policy
NordVPN is one of the most prominent VPN brands in the market. It launched NordLayer as a separate, more business-focused offering to its VPN consumer base. NordVPN Teams is a business-targeted VPN service with more robust encryption than the standard service and excellent encryption than most competitors offer.
Pros
A large number of servers
Threat protection with a proprietary security system called CyberSec
Split tunneling
Obfuscated servers for China and other locations where VPNs are discouraged
No-logs policy
Automatic wi-fi protection
Cons
Parts of the server network have poor download speeds
No servers in India
Onion over VPN can be slow
One of the most famous selling points of NordVPN is the use of 2048-bit double encryption. Unfortunately, this encryption is the type of overkill that means any business can believe NordVPN with their most sensitive data.
For people looking for reassurance that all of their traffic online is filtered through a secure VPN server, NordVPN provides the kill switch feature. A kill switch tracks your data and will stop outgoing data until your device re-establishes a connection with the VPN. A comprehensive no-longs policy makes sure your privacy remains protected.
If you choose to protect your devices with NordVPN, it has apps available for iOS, Windows, macOS, Linux, Android, Amazon Fire, and Android TV devices. In addition, Firefox browser and Chrome extensions are also accessible.
While NordVPN's six simultaneous connection allowances may be perfect for any small business, big firms can use the provider's amazing router support to save all their devices simultaneously.
The more users, the greater the chance you will have device or software problems, so NordVPN's 24/7 customer support is forever there for you. 24/7 live support chat and email support are also accessible.
4. Perimeter 81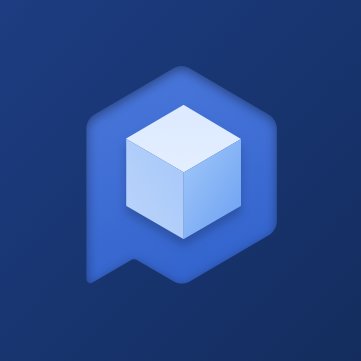 Presents a range of secure networking options
Site-to-site connection protection
Cloud security posture management
Israel-based Perimeter 81 couples amazing speed, zero trust security as a service, 24/7 chat support, unlimited data, and applications for almost every platform. In addition to dedicated gateways in thirty-five different locations, this VPN provides easy onboarding of new users, detailed logs for user activity admin, and OpenVPN and IKEv2 tunneling protocols.
Pros
Presents a range of secure networking options
Site-to-site connection protection
Cloud security posture management
No data metering
Cons
24/7 customer support only included in the top plan
Doesn't present specific solutions
Requires you to pay for an account with a third-party identity management provider
Users can use multiple servers in the same location or different locations around the planet, including various locations throughout the US, Amsterdam, Toronto, Frankfurt, London, Bangalore, Singapore, Sydney, Paris, and Tokyo.
Perimeter 81 also provides extra features like a VPN kill switch, Wi-Fi security, two-factor authentication, and the capability to launch a speed test from within the settings. The VPN kill switch is particularly advantageous for online activity, as it stops all online traffic if the Perimeter 81 app stops unexpectedly.
Unluckily, Perimeter 81 records all admin actions such as team members, member invitations, deletion, and changing team permissions. These are standing logs that are essential for most business VPN administrators.
Perimeter 81 uses the OpenVPN encryption protocol with SHA256 and AES-256 cipher hash authentication. The control channel consists of an AES-256 cipher with RSA-2048 TLS handshake encryption. For included security, it uses PFS-enabled DH-4096 Diffie-Hellman key exchange. PFS means the VPN mechanically and frequently replaces the keys it uses to encrypt and decrypt information. So if the latest key is compromised, it will expose a small portion of the user's sensitive data.
Pricing ranges from $8 monthly per user for the yearly plan to $10 per user monthly. Dedicated gateways are an extra $40 per month. Enterprise pricing is also accessible, with custom configuration, volume discounts, and 24/7 VIP support.
5. CyberGhost

Precise locations
Very large VPN server network
Offers a 45-day money-back guarantee
CyberGhost is a Romania-based VPN that has largely improved over the last year to become one of the top VPNs for personal and business use.
Pros
The cool VPN app design
A larger number of servers than most of its rivals
Split tunneling options
Proprietary nospy server technology that can avoid detection in places like China
A strict no-logs policy
A 45-day money-back guarantee
Cons
Some server locations are spoofed – the CyberGhost servers aren't really where they say they are
The VPN has to be manually set up on routers
Not as fast as advertised
The VPN uses AES-256-bit encryption and the OpenVPN industry standard to secure all your data. While their network of servers is in sixty countries, you will be capable of connecting remotely all over the planet.
CyberGhost provides the best privacy as the VPN does not keep any logs. Additionally, your security will be improved by CyberGhost pre-protection additions, like malware, ad, and a tracking blocker, as well as IP leak and DNS protection.
When you are ready to connect, you can manually pick a server or let the VPN connect you to the top accessible server, which is generally the closest server to your physical place.
Apart from Android, CyberGhost supports Windows, macOS, Linux, and Amazon Fire. Not to mention, you can save up to seven devices simultaneously.
While CyberGhost has a $12.9 monthly subscription, its three-year plan is billed at just $2.99 monthly. A 1 day free trial on all plans is offered to users. After picking your preferred plan, you can pay via credit card, PayPal, and Bitcoin.
6. VyprVPN
Golden Frog, the business behind VyprVPN also runs a gaming platform
VyprVPN pioneered obfuscation techniques and they have always worked well
VyprVPN's no logs policy is confirmed by an independent audit
Switzerland-based VyprVPN combines solid security, great speed, smooth performance, and support for almost every platform there is. They deploy a unique Chameleon protocol to scramble metadata and prevent Deep Packet Inspection and offer OpenVPN, L2TP/IPSec, and PPTP protocols.
Pros
Dodges detection, even in China
Simultaneous connection allowance of ten devices
Split tunneling
Large choice of VPN server locations
Can unblock a lot of premium streaming services
Cons
One of the most expensive VPN services
No VyprVPN app for Linux or Chrome OS
No browser extensions
Can't get into Disney+, ABC, NBC, or Channel 4
VyperVPN also offers a kit a caboodle of additional security features such as NAT Firewall, VPN blocking and throttling, and 24/7 live chat support. Some business plans offer encryption for all employee connections, including file transfers, email, and network resources. However, you will have to request a free trial and get in touch with customer support to discover the pricing of these plans, as the two currently listed do not offer many details on the features and perks. However, business customers have the ability to set up a private VPN server.
7. PureVPN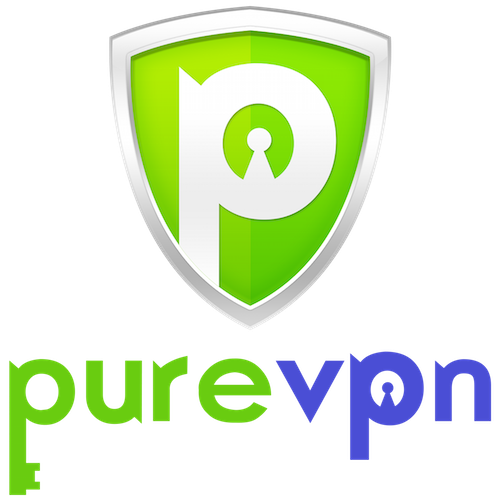 Excellent client with pre-configured modes for streaming, P2P, privacy
Kill switch
Support for wide range of protocols, including OpenVPN
If affordability is your primary goal, you may want to check PureVPN since yearly plans start at just $5 per month. It's a solid Hong Kong-based service offering a wide range of plans, including customized subscriptions. So you can get a good deal, a dedicated management portal, and an account manager.
Pros
Excellent client with pre-configured modes for streaming, P2P, privacy
Kill switch
Support for wide range of protocols, including OpenVPN
Great for newbies and experienced users alike
Wide server coverage
Good speeds
24/7 support
Accepts Bitcoin
Cons
No free trial
7-day money-back guarantee comes with restrictions
No Netflix
No BBC iPlayer
Client is not as "one-click" as advertised, and troubleshooting requires technical skills
PureVPN has many perks, such as a stealth browsing mode, two-factor authentication, DDoS protection, online banking security, secure FTP access, and more.
PureVPN offers multiple protocols, including OpenVPN, L2TP/IPSec, SSTP, PPTP, and IKEv2. My gripe with them has always been the fact that they don't use Perfect Forward Secrecy, even though AES-256 encryption, SHA-1 (HMAC) authentication, and RSA-256 handshake look solid.
Regarding session logs, PureVPN keeps session – not activity – logs for troubleshooting purposes and to track user clicks on certain software buttons to track the popularity of features. If you are okay with that, a three-day free trial will help you get a better feel of the UI, speed, and performance, which were rather good in our tests. Also, PureVPN has a seven-day money-back guarantee. Give them a try using the link below!
FAQs
Which VPN is best for small businesses?
Perimeter 81 is one of the best business VPNs when it comes to infrastructure and features. It has over 700+ servers in 40+ countries, making it simple to find a top server for your needs.
Should small businesses use VPNs?
Businesses can use a VPN to secure access to the internet and internet connection to a firm where employers can securely access apps, files, and other firm resources. The encryption stops third parties such as governments, hackers, and internet service providers from snooping on data as it moves between these two devices. This is helpful for remote employees who need safe internet access from unprotected networks at airports, hotels, and cafes.
What is the difference between a VPN and a proxy?
VPNs provide bigger protection because they encrypt protection. A VPN is a solution for organizations that deal with secret data and need to keep their browsing activity hidden. Organizations looking for users to search the internet anonymously can benefit from a proxy server. This can permit them to view which sites their workers are visiting and ensure they can access websites that would otherwise be blocked in their country.