Best VPNs for Remote Workers and Freelancers (2023)
Last updated on February 6th, 2023
We might receive compensation from the companies whose products we review. The opinions here are our own. For the record, bestvpn.org does not condone illegal streaming or piracy disguised by VPNs. A VPN is primarily a means of privacy and security protection. Use it wisely and keep out of trouble.
Our top pick!

Always evades internet control in the PRC
Keeps ahead of the Netflix VPN detection algorithm
Benchmark tests show excellent speed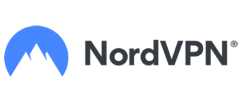 More US city locations than its rivals
Includes malware protection
No-logs policy

No limit on the number of devices you can connect at the same time
SOCKS5 proxy, which its main rivals don't have
More VPN servers in more US cities to dodge blackouts
Why use a VPN when working remotely
Remote workers and freelancers are prime audiences for VPN providers. Too many factors make the Internet an unfriendly and even dangerous place when you browse it from an unfamiliar or unsecured location.
Safety
You are most likely using public WiFi hotspots at coffee shops, restaurants, or even some co-working spaces. Most of those networks are shared by hundreds, if not thousands of users, which is not the security standard you want to tolerate.
Public hotspots are a hotbed for hackers and nosy ISPs. Man-in-the-Middle attacks, ransomware, and identity theft are common on open networks. The bad news is you only know you've been hacked when it's too late.
Prevention is crucial, so a Virtual Private Network is indispensable. A VPN encrypts your traffic, so it appears as unintelligible jumbo to snooping ISPs and hackers on public WiFi networks.
Entertainment
Have you subscribed to Amazon Prime for the sake of Prime Video before leaving to work remotely from another country only to find the service unavailable from your destination? Is the Netflix library in the LatAm region too trimmed as compared to what you're used to in the U.S.? Can't access BBC iPlayer from China?
Most streaming giants make their content accessible based on your physical location instead of your nationality or the location from which you registered your account.
A VPN solves your woe in a matter of seconds. Connect to a US server and stream your Prime, Netflix, or access Steam games. Or connect to a UK server, and watch iTV, BBC iPlayer, and many more.
Censorship
Each nation has its policies concerning Internet access and content. Some countries restrict certain topics or even entire websites and social platforms. These countries don't advertise their Orwellian free speech regulations, but when you're there you can discover these restrictions affect your life and work directly.
Whether it's to access dissident blogs, YouTube, Twitter, or Facebook, or to discuss human rights freely, you need to bypass local firewalls.
With a VPN, you can appear as if coming from any pro-privacy country and access websites restricted in your current region. Likewise, your local ISP won't be able to spy on your online activity.
Did you know ISPs in some countries can enable key loggers on your computer remotely (without a warrant) if your online behavior seems suspicious to them? I'm looking at you, France.
Location-based content
You may find that your favorite news sites display different content for different nations, too. Some websites are flat-out unavailable in some countries due to ISP-level firewalls.VPNs encrypt your traffic and hide it from your ISP, allowing you to break through their firewall and access any website without compromising your identity.
VoIP
Skype and the likes of it are blocked in some countries. With a VPN, you can use your favorite VoIP service without having to subscribe to a local service.
Another concern with VoIP calls is they are often prime targets for mass surveillance in totalitarian countries. Since VPNs encrypt your communications, your VoIP conversations are safe from local snoopers.
Online banking
Some banks and digital payment processors restrict account access from abroad, or from specific locations. Nothing can be more debilitating than being unable to manage your funds when you need them.
With a VPN, you can pick a US IP address and manage your account, check your balance, and make transfers.
How to choose a VPN for remote workers and freelancers
Choosing the right VPN for your remote needs means sifting through a ton of features and comparing providers. Your best bet would be to pick a handful of VPNs that match your needs and test them. Below is a brief list of features you might want to scrutinize:
Server locations – sometimes you don't need a VPN with a thousand servers across 200 countries. Maybe you only need to spoof into one country. So it doesn't make much sense to pay prime fees for a subscription that grants you access to a grandiose network. On the contrary, if you need access to international websites, make sure your VPN lets you spoof into all countries of interest.
Speeds – be it for streaming, VoIP, gaming, or research, you need reliable speeds. More so if you browse from a location with inherently poor speeds. Unlimited bandwidth – some providers cap your usage in lower-tier plans.
Zero logs and encryption – always read your provider's legal pages. Reputable providers don't log your connection and online activity while providing robust encryption.
Uncensored web access – some VPN providers monitor and filter your content, locking you out of some sites or preventing you from downloading certain file types. When reading providers' ToS, pay close attention to content filtering.
Streaming – with Netflix and Amazon Prime cracking down on VPNs, not every provider can boast of unblocking the streaming service you need.
Assuming that most freelancers share values similar to those of a VPN provider – freedom, privacy, efficiency – I picked the following VPNs I believe meet these criteria. I encourage you to read the full reviews for a comprehensive insight into their features and pricing.
Considerations
Some situations require a VPN more than others. If you're location-independent, chances are you are using multiple devices for personal and work tasks. You are also most likely to rely on numerous online services. Your security perimeter is, therefore, significantly broader than that of an average web user. Below is a brief roundup of scenarios when you are strongly advised to use a VPN to protect your critical assets.
Cloud storage – services like Google Drive, Dropbox, and Spideroak are indispensable. While it's always wise to encrypt your files stored in the cloud, you might want to use a VPN to encrypt them in transit and prevent MITM attacks.
Browser data – your browser knows everything about you, from the history of videos to medications you've checked online and work spreadsheets. Protecting your browser traffic is paramount, and a good VPN helps you keep it private and secure.
Torrenting – P2P file-sharing is ideal for transferring large files, but P2P is less anonymous than a regular browser download. A VPN is indispensable while torrenting also because patent trolls might want to hunt you down.
Shopping, banking – you are strongly advised to never shop online from a public Wi-Fi. It's easier said than done if you're a digital nomad, though. So using a reliable VPN to encrypt your traffic while shopping and online banking from public WiFi is important.
1. ExpressVPN
Our top pick!

Always evades internet control in the PRC
Keeps ahead of the Netflix VPN detection algorithm
Benchmark tests show excellent speed
ExpressVPN is great if you need top speeds for file transfer and torrenting. Boasting a network of hundreds of servers in 94 countries, ExpressVPN always has a bunch of speedy servers anywhere you need. Built-in speed tests help you pick a server while its cross-platform client is easy-to-use for novice users and advanced enough for techies.
Pros
Installs on routers
Simultaneous connection allowance of five devices
Split tunneling
Large choice of server location
Very strong connection encryption
Cons
One of the most expensive VPN services
China blocks its main website (but not functionality)
Live chat support is not always responsive
Its security specs are solid, with a 256-bit AES encryption, zero-logs policy, DNS leak protection, and an automatic kill switch.
ExpressVPN bundles Smart DNS, too, so you can stream your favorite shows without experiencing speed drops inherent in encrypted connections. Watching Netflix or BBC iPlayer is a breeze.
Priced at $13 per month, $60 per six months, or $100 a year, ExpressVPN is on the expensive side, but it's worth it. Bitcoin is accepted while a 30-day money-back guarantee covers your first-time purchase.
2. NordVPN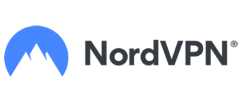 More US city locations than its rivals
Includes malware protection
No-logs policy
NordVPN runs more than 700 servers in 58 countries, and lets you have up to 6 simultaneous connections. Located in off-shore Panama, NordVPN might just be the right provider if you need to evade the data retention laws of some snooping governments.
Pros
A large number of servers
Threat protection with a proprietary security system called CyberSec
Split tunneling
Obfuscated servers for China and other locations where VPNs are discouraged
No-logs policy
Automatic wi-fi protection
Cons
Parts of the server network have poor download speeds
No servers in India
Onion over VPN can be slow
Its VPN app bundles double-hop serves that pass your data through two countries, not one. They also apply two layers of encryption. Sure, speeds are affected, so you need a good connection in the first place. But security is top-notch, so you can leak the next batch of Panama papers quite safely.
If your connection is sub-par, and let's face it, digital nomads know a thing or two about slow connections, a built-in kill switch prevents all sorts of leaks. Top it off with zero-logs, P2P, streaming, and gaming, and you get an all-around fine service.
Priced at $12 per month, $42 per six months, $69 per year, or $79 per 2 years, NordVPN is accessible in its long-term subscriptions, each covered by a 30-day money-back guarantee.
3. IPVanish

No limit on the number of devices you can connect at the same time
SOCKS5 proxy, which its main rivals don't have
More VPN servers in more US cities to dodge blackouts
IPVanish offers just the right balance of privacy and performance. With lightning-fast servers and watertight security, IPVanish appeals to streaming wonks and privacy gurus alike. With 256-bit AES encryption, a kill switch, DNS leak protection, and a zero-logs policy, it offers an impressive network of 850 servers across 60 countries. Notably, it runs over 70 servers in the Oceania region.
Pros
Good at dodging blackouts on US sports streaming sites
A large IP address pool
Split tunneling available
Strong IP leak protection
IPVanish support is available around the clock via chat and email
Cons
No app for Linux
No browser extensions
30-day money-back guarantee only for the annual plan
Prices increase after the first subscription period
No malware or antivirus service
Allowing 5 simultaneous connections, it supports a wide range of platforms, including the unlikely Windows Phone. You can't have more than two logins from different IP addresses, though.
Priced at $10 per month or $78 per year, IPvanish covers your first-time purchase with a 7-day money-back guarantee, even if you pay with Bitcoin (which is rare).
4. ProtonVPN

Proton VPN gives access to the Tor network
The Proton VPN package includes a secure email service
The free version of Proton VPN provides an excellent secure VPN service
ProtonVPN is ideal for privacy wonks. If you're one of them, you should be familiar with ProtonMail. Based in Switzerland, Proton is airtight in terms of security and privacy. Its VPN is also one of the most efficient, solid, and easy-to-use products on the market.
Pros
The free plan is great
Simultaneous connection allowance of ten devices
Bundle plans offer secure file storage, email and calendar as well
Private mini-Tor
Connects to Tor network
App for Ubuntu, Debian, Fedora, Manjaro, and Arch Linux
Cons
Connection profiles and threat models are complicated
The free version only gets three server locations
No browser extensions
It supports a wealth of platforms, including DD-WRT routers, and has a neat config files generator. Its native desktop app is a VPN on steroids, hitting the sweet spot between the ease of use for beginners and advanced customization for nerds bundling a kill switch, DNS leak protection, streaming and torrenting optimized profiles, and the ability to create custom profiles, as well as Secure Core for extra protection (tunnels your VPN connection through an additional layer of VPN servers in Switzerland and Iceland). P2P is allowed; there are Tor-optimized servers while streaming is bliss (except for Netflix).
ProtonVPN is pricey, but a free plan is available (with low-speed servers in three countries but no bandwidth quota). Basic, priced at $5/month or $48/year, buys you high-speed in 14 countries and 2 simultaneous connections. Plus, $10/month or $98/year, tops that off with 5 simultaneous connections, Secure Core, and Tor-optimized servers. Visionary, set at $30/month or $288/year, bundles 10 simultaneous connections and a ProtonMail Visionary package. All plans are backed by an impressive 60-day money-back guarantee. You can pay with Bitcoin and cash.
5. VyprVPN
Golden Frog, the business behind VyprVPN also runs a gaming platform
VyprVPN pioneered obfuscation techniques and they have always worked well
VyprVPN's no logs policy is confirmed by an independent audit
VyprVPN is popular among nomads roaming to some particularly exotic places like China and Iran because it lets you bypass some of the strictest firewalls in the world.
Pros
Dodges detection, even in China
Simultaneous connection allowance of ten devices
Split tunneling
Large choice of VPN server locations
Can unblock a lot of premium streaming services
Cons
One of the most expensive VPN services
No VyprVPN app for Linux or Chrome OS
No browser extensions
Can't get into Disney+, ABC, NBC, or Channel 4
Offering a proprietary Chameleon protocol, VyprVPN hides the very fact that you're using a VPN, making your traffic appear as regular traffic. It unblocks your social networks, YouTube, and streaming services.VyprVPN offers a 3-day free trial, and a fine selection of paid plans that come complete with simultaneous connections, protection from Deep Packet Inspection, and SmartDNS for streaming Netflix et al.
6. PureVPN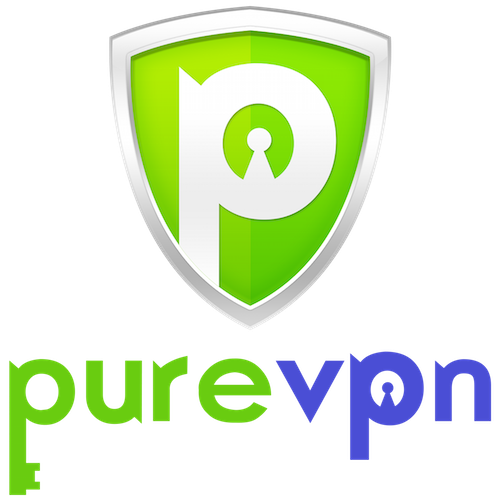 Excellent client with pre-configured modes for streaming, P2P, privacy
Kill switch
Support for wide range of protocols, including OpenVPN
PureVPN runs a network of 760+ self-managed servers across 141 countries. Based in Hong Kong, PureVPN is free from data retention laws, including a kit and caboodle of security perks, supported platforms and protocols, pre-configured browsing modes (streaming, P2P, privacy, anti-censorship, etc.), and 5 simultaneous connections.
Pros
Excellent client with pre-configured modes for streaming, P2P, privacy
Kill switch
Support for wide range of protocols, including OpenVPN
Great for newbies and experienced users alike
Wide server coverage
Good speeds
24/7 support
Accepts Bitcoin
Cons
No free trial
7-day money-back guarantee comes with restrictions
No Netflix
No BBC iPlayer
Client is not as "one-click" as advertised, and troubleshooting requires technical skills
There's a kill switch, an IPv6 leak protection toggle, split tunneling, port forwarding, and another slew of perks on top of VPN, such as antivirus, content filtering through DNS, malware shielding, and app blocking. Each of these features is fully customizable while the program's interface is intuitive.
Top that off with zero-logs, 256-bit AES encryption, and DNS leak protection, and you get an excellent package in wallet-friendly subscriptions. Its monthly plan is priced at $11, which goes down to $54.7 bi-annual and $78 in a 2-year subscription. Bitcoin is accepted and a 7-day refund policy is on offer. Also, their 3-day subscription costs $2.5.
Honorable mentions
If you would like to compare a broader range of providers ideal for remote workers and freelancers, below are some more suggestions. Although these providers aren't as famous as some of the above companies, they offer quality services:
StrongVPN is perfect if you are in China. A zero-logs policy, good security, and platform support are complemented by 5 simultaneous connections and SmartDNS, which unblocks Netflix and BBC iPlayer.
PandaPow VPN, Hong Kong, allows 3 simultaneous connections and offers an excellent cross-platform app, fast speeds, and the ability to pause a subscription. It's also cheap but allows no P2P.
CactusVPN, Moldova, features a modest network of 20 servers in 9 countries, but their offering is well-rounded, affordable, and efficient. Watertight security, zero logs, SmartDNS, robust encryption, and packages specifically for US or UK expats make it ideal if you only need to spoof into your home country. It has a free trial, too.
Final thoughts
The lifestyle of a freelancer is exciting, no doubt. A security breach is not. Having a reliable VPN is just as important as installing security patches religiously. Since you rely on your connectivity for work, a VPN is by far the most efficient protection against snooping ISPs and governments, hackers, and geo blocks.