VPNReactor Review – 2022
Last updated on September 21st, 2022
VPNReactor is a US-based company operating since 2010. The provider offers servers in 18 countries.
Why Choose VPNReactor
VPNReactor is a cross-platform multi-protocol client, unlimited bandwidth, 1 GB VPNreactor.com email address, and two simultaneous connections.
Best VPN for
Netflix, Hulu, and streaming online
Torrenting and downloading
Security and privacy
Works on
Mac
Windows
Android
IOS
Routers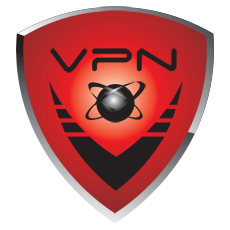 Pros:
7-day free trial
Variety of protocols
Good s​​​​​ecurity
Intuitive client
Reasonable support response rate
Cons:
Convoluted subscription and setup
No live chat support
Expensive
Usage logs
Prohibitive ToS
US-based
No go with most streaming services
Pricing and Plans
VPNReactor has a free plan limited to PPTP protocol and 30 minutes per session. That means you are disconnected when you reach the 30 minutes usage limit. After that, you need to wait for 30 minutes to be able to use it again for another 30 minutes and so on. Also, to be able to use your free account you need to confirm you wish to keep using it via the reminder link the company sends to your email.Its paid plans come with a 7-day free trial. You still need to submit your payment details, after which the provider charges you $0.01 and grants you access to the premium subscription of your choice.
VPNReactor Basic comes at $7.99 a month, $29.96 per 4 months, and $77.88 a year. The plan comes with PPTP and multiple U.S.-based servers. That's unreasonably expensive if you ask me.
VPNReactor Max kicks in at $9.99 in its monthly, $37.96 in quarterly, and $95.88 in yearly subscriptions. Max bundles PPTP, OpenVPN SSL, L2TP/IPSec, StealthVPN, SSTP, SoftEther protocols, multiple servers in the U.S., Europe, and Asia.
VPNReactor Pro is priced at $17.99 a month, $67.96 per quarter, and $185.88 a year, offering all the features of Max plus a dedicated IP.On top of that, all plans include unlimited bandwidth, 24-hour support, 1GB VPNReactor.com email address, and native software for Windows, Mac, Linux, and Android.Accepted payment methods include PayPal, credit cards, Paymentwall-enabled options, and Bitcoin.
Note: I was unable to checkout with PayPal because the merchant was not accepting payments in USD, which is very odd for a US-based company. Either it is a very sneaky way of not accepting PayPal payments, or something isn't working right on the provider's end.
Features
Funny business continued after I was finally able to subscribe, paying with my credit card. The provider sent me a receipt, which contained my coupon code and login but no password. To log in, I had to initiate a password reset procedure. Although I received a link to reset my password rather quickly, it still is a convoluted way of setting up a new user account.
But the setup ordeal did not end at that point. As I logged in, my account showed up as a free, limited to PPTP, with a bunch of links to upgrade to a paid plan. Last verse same as first, I had to browse the website for their support email address and contact them directly to ask why my VPNReactor Max subscription isn't showing up in my account.The customer's area is uninspiring, containing no download or setup guide links. The automatic reply from their billing department contained a lot more useful information than my customer's dashboard. The automatic email came in complete with download links, setup instructions, and server addresses. It beats me why the company doesn't include this sort of information in its welcome email. Up to this point, every single thing I needed to set up my account had to be requested manually.Several hours later I received a reply from VPNReactor's billing department saying they'd verified my account, which was now ready to use. Considering it was late-Sunday, the response rate was okay.VPNReactor offers a desktop client for Mac, Windows, and a portable client for Windows. You can also set up its various protocols manually on an impressive array of supported platforms – Windows (including XP), Mac, iOS, BlackBerry, Ubuntu, routers, Xbox, PS 3, Smart TVs, Chromebook, and Windows Phone.
The Windows desktop client is easy to setup and use. It's neatly organized in three tabs. The Dashboard contains your credentials, a drop-down list of servers, another list of protocols, a Connect/Disconnect button, your real IP, your assigned IP, and basic settings. The latter include toggles to enable StealthDNS and launch the app on system boot and the like. The connection log is displayed at the bottom complete with the option to export it.
When closed, the app resides in your taskbar. If you right-click on it, you get another set of options, which mostly duplicate your dashboard options except for one nifty item – Recent Connections, which can be used for quick access to your favorite servers.
The second tab offers an overview of your account along with the links to initiate an upgrade while the third tab lists help and download links.
Even though there is no kill switch or DNS leak protection, VPNReactor bundles an impressive list of supported protocols. Aside from the security-wise weak PPTP and L2TP/IPSec, VPNReactor desktop client supports OpenVPN, StealthVPN over https and over email, as well as StealthVPNv2, which provide an additional layer of protection.
There are roughly 56 servers across 18 countries, including Australia, Egypt, Japan, Korea, Taiwan, and Russia aside from the typical US/UK and Canada. Your bandwidth is not limited but you can only have two simultaneous connections per license, which is too stingy for the high-end price of the service.
Tests
My initial connection speed without the VPN was quite slow today:
With VPNReactor, it slowed down, which is understandable since my intention was to try its secure protocols. For US-based servers, the speed was only slightly slower:
And here is my speed when I connected to its UK server:
and the Australian server:
VPNReactor passed my security tests with flying colors – no DNS, WebRTC or IPv6 leaks were detected:
Unfortunately, Netflix recognized I was using a VPN and locked me out. So did BBC iPlayer, which is traditionally way more permissive than Netflix. My guess is it's because VPNReactor's UK server revealed Belgian DNS:
I was able to stream HBO and Australian Channel 9 only:
Privacy and Security
On the security level, VPNReactor delivers, with support for OpenVPN, SSL, and 128-bit and 256-bit encryption.As far as the company's ToS and Privacy Policy are concerned, it's no light read you want to scrutinize before going to bed. Small font, lots of mind-numbing words, long paragraphs. It's a painstaking chore to get through it all. The bottom line is, ironically, quite simple – the company logs your activity. If you're doing something illegal, bad for you then because the provider will charge you at a rate of $250 per hour for cleanup, legal fees, investigation and such. God forbid if you torrent copyrighted material. It doesn't seem like adult videos are considered illegal at VPNReactor, but knowing the company logs your activity on the Internet, browsing without a VPN seems like a more private alternative.It's a US-based provider, so the company will disclose your data to law enforcement. At this point, the claim that the company only stores your logs for 48 hours sounds like a weak consolation.
Final Thoughts
For the price VPNReactor charges for its service, many companies offer a better return on investment. If you want some peace of mind and a feasible VPN package, skip this one.