IPredator VPN Review – 2022
Last updated on September 21st, 2022
IPredator is a Swedish provider co-founded by The Pirate Bay's Peter Sunde in 2009. The company offers Swedish broadband prepaid VPN service.
Why Choose IPredator VPN
It offers more than 100 servers – all in Sweden – so it's very specific. It's also extremely technical because it relies on native OpenVPN while its Netsplice desktop client is not user-friendly, yet.
Best VPN for
Netflix, Hulu, and streaming online
Torrenting and downloading
Security and privacy
Works on
Mac
Windows
Android
IOS
Linux
Routers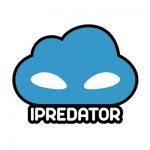 Pros:
Three-day free trial, no payment details required
P2P torrenting support
Unlimited bandwidth
No usage logs
Does not hand in your data to law enforcement
Chat support via IRC
No-logging web proxy
A Tor server as an exit node
Cons:
O​​​​​​nly Swedish IPs
Too technical
Poor usability
Vague logging policy
Leaks DNS
Some connection logs
No kill switch
Pricing and Plans
IPredator gets its introductions right – you can get a three-day free trial by contacting their support via IRC chat. No questions asked, I was loaded and set up in a matter of minutes.
If you're happy with the service, IPredator offers one price for all protocols and services – $8 per month. You can choose to pay once a month, every three months, bi-annually, or yearly. The price should remain unchanged but for the EU-USD currency fluctuations since it's a European company.The provider has a fair refund policy – you need to try and fix the issue that's preventing their VPN from working the way you want it. Overall, you should be fine with a three-day trial to see if it works for you.There is no bandwidth cap, and you can use multiple devices per account. That said, the price is a little too high for a very limited scope of what IPredator can do.IPredator also offers a static IP address setup for IPv4 and IPv6 on an individual basis, worth 14 Euro per month.They accept a wealth of payment methods from Bitcoin and PayPayl to OK Pay, Payza, Payson, wire transfers, and TransferWise.
Features
You can run IPredator VPN on pretty much any platform that supports OpenVPN. All you need is install the open-source OpenVPN program on your device, and download the configuration file from your member's area. Since there's only one location – Sweden – you only get one config file, which is also your IPredator ID/password. So when you import the file into OpenVPN, you're up and running in a jiffy.
Unfortunately, the performance was not stellar in my tests. The VPN connection would drop repeatedly, and as I scouted the FAQs, I discovered the VPN is set to disconnect automatically after 10 minutes of user inactivity. This was not my case, however. It would disconnect while I was running security tests.
The FAQs are comprehensive, but again, overly technical. There is a list of possible reasons my disconnect issue might be happening, which is good because live chat support was unavailable at the time. The solution was to enter a keyword float into the OpenVPN configuration file. This is way too technical for many users, so if you are a newcomer, this level of tweaking might seem intimidating.Thankfully, there's Netsplice – the native desktop client for IPredator VPN. I've no idea why the provider would give the software a different name, but Netsplice it is. It's in Alpha, so bugs and glitches are understandable. I expected Netsplice to be somewhat easier to use than trying to troubleshoot that disconnect problem I had with the OpenVPN client. Not the case. Netsplice's usability is seriously geared toward technically-advanced users because even the basic things like creating a connection profile was brain-numbing. Perhaps there needs to be an introductory guide when the app first launches, as in click here, enter this, you're done. But currently, it's not the most intuitive of apps for an average user.
That said, Netsplice's complexity has a load of advantages for seasoned users. You'll find ample customization tabs for tweaking UI, backend, OpenVPN, and process sniper if any of these ring a bell. It's all no-nonsense command line-style options and values.
The good news is you have the granular control over the VPN, provided you know how to customize it.Netsplice is a multi-platform client that supports Windows, Mac, and Linux so far. It separates processes for runtime based on privilege, and lets you have multiple simultaneous connections from different devices. It doesn't specify how many simultaneous connections you are allowed, though.You can also set up chained connections, where you have a primary VPN and then a secondary VPN that tunnels your primary VPN.The client does not write logs to your disk, and P2P is allowed. On top of that, your subscription buys you a couple more perks such as a public Jabber instance, uncensored DNS servers, no-logging web proxy, a Tor server as an exit node, and a private IRC server for support.
Tests
I put IPredator VPN through my usual speed and security tests, but the results were mixed. The speed decline was roughly 50% of my initial reading. Here is my connection speed before VPN:
and when connected to IPredator VPN:
Unfortunately, it consistently leaked my DNS:
But did not leak WebRTC or IPv6, which is not enough when DNS is leaking:
In being completely honest, I don't know how much you can stream with a Swedish IP. It's definitely not a solution if you are looking to stream HBO, Hulu, Australia's Channel 9 or BBC iPlayer.
Privacy and Security
IPredator's Legal page is straightforward. They are registered in Cyprus, and subject to the Electronic Communications Act 2003 389, which does not require broadband prepaid flat rate providers to keep user database or logs whatsoever.The provider keeps your subscription information, and some connection logs for debugging. They do promise never to hand in any of that to Swedish authorities unless these can make a case you are a major criminal (murderer or large-scale fraudster).IPredator also maintains a legal canary page, which is not a magic bullet, but still a welcome move. I also appreciate how they explain why they don't have an affiliate program because that would mean they need to track where you came from.
Final Thoughts
IPredator is a niche provider that offers a decent network of servers in Sweden and lets you torrent all you want. It must work for many people because it's been on the market since 2009 and it's a growing project, with frequent updates, buzzing community, and competitive rates. But I find it hard to fathom the possible use cases for its Sweden-limited network other than P2P file-sharing.It also leaks your DNS, so I'd wait for the company to finalize Netsplice development and maybe improve the usability to give it a second look.