Invisible Browsing VPN Review – 2022
Last updated on September 21st, 2022
Invisible Browsing VPN is now StrongVPN. Check out our review of StrongVPN here.
Invisible Browsing VPN, also known as ibVPN, is a Romania-based company that's been in the VPN business for more than 7 years. With over 100 servers in 47 countries.
Why Choose Invisible Browsing VPN
Invisible Browsing VPN offer fairly decent coverage worldwide, coupled with the convenience of compatibility with Windows, Mac, Android, and iOS. There's a lot to love about ibVPN, including the no-logs policy, robust encryption, fully-featured intuitive apps, a laundry list of security tweaks, and low-cost custom plans.
Best VPN for
Netflix, Hulu, and streaming online
Torrenting and downloading
Security and privacy
Works on
Mac
Windows
Android
IOS
Linux
Routers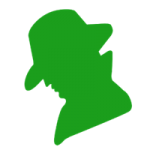 Pros:
Global reach with almost 100 servers in 47 countries with 24/7 support
Free 24-hour trial and flexible payment structure
15-day money-back guarantee
No logs policy
OpenVPN, 256-bit encryption
Unblocks streaming services
P2P and kill switch
Double VPN, Socks 5 proxies
Cons:
Difficult to connect to certain servers
Inconsistent performance
Default settings in Windows client are weak
Subscription requires your full name
Pricing and Plans
Money-wise, ibVPN offers a 24-hour free trial, 15-day money-back guarantee, a slew of pricing options and payment methods including Bitcoin, WebMoney, and Western Union.
Right off the bat, you can tell the plans have been fine-tuned to specific activities. For example, there is a DNS-only subscription that allows for one connection and kicks in at $4.95 per month or $36.95 if billed annually. It's designed for heavy streaming, so it doesn't encrypt your traffic but relies on SmartDNS and Proxy to unblock the streaming services. It comes with handy browser extensions and unlimited bandwidth, which just might be enough if "Netflix et al." is on your mind.

The Torrent VPN plan costs the same $36.95 a year, but it encrypts your traffic to let you torrent all you want, without disclosing your identity. So, it ships with OpenVPN, Socks5 Proxies, unlimited bandwidth and a NAT firewall.
Standard VPN is dirt-cheap at $18.47 a year or $1.53 a month. It allows one connection with unlimited bandwidth and OpenVPN, but that's about it. There's no Proxy, SmartDNS or P2P support in this plan, and the speeds are, quite frankly, below average.
Ultimate VPN clocks in at $58.06 a year and brings a bundle of goodies – more (and speedier) servers, P2P and streaming support, up to 5 simultaneous connections, Proxy, Socks5, Tor over VPN, Double VPN, Nat Firewall, OpenVPN and browser extensions.
Features
In addition to its global reach and desktop and mobile applications, Invisible Browsing VPN boasts an All-in-One client for Windows, Mac, iOS, and Android. This certainly makes it easy to access various downloads on all your devices in one place. Plus, the safe search engine DuckDuckGo comes embedded if you're wary of Google profiling.
The dashboard is user-friendly, and I could easily find my way around. I had no difficulties installing the ibVPN Chrome extension and switching servers from there. The network status tab is super-convenient, allowing a quick look at the available servers.
I loved the handy Quick Links with setup instructions and other guides, the intuitive layout of the servers list and the breakdown of the supported features. Kudos for the ibDNS and SmartDNS help page, which makes the setup easy – even for the technically challenged. Overall, the Knowledge Base is well-organized and intuitive, slated toward users without a technical background.
​Also, if you're privacy-paranoid like me, you'll appreciate the Double VPN feature, which "chains" VPN servers to route your data through several servers. It has its security benefits but inevitably reduces the speeds. The Tor over VPN is another security-focused setup with understandably sluggish speeds, but simply connecting to the Tor browser with a VPN on is more secure, if you ask me.
Tests
Since performance varies greatly from VPN to VPN, I wanted to test out how Invisible Browsing stacked up against other players in the game. These were my results on www.speedtest.net before:

And these were my results after I connected to Invisible Browsing:
​
Here's a quick way for you to understand the VPN performance – the more security tweaks you enable, the slower is the connection. Even though the speed tests showed a passable drop in speed, the performance overall was average. Some servers kept disconnecting, some had sluggish download speeds, but with a little bit of patience, I was able to find the speedy ones with stable performance.
​
Other good news is that you can unblock the BBC iPlayer and Netflix US when you connect to the right servers or opt for the SmartDNS subscription.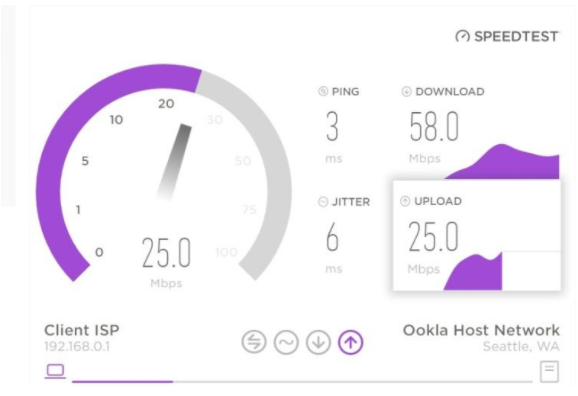 The test I ran on https://www.dnsleaktest.com confirmed that my IP was masked:

And standard DNS leak test showed no DNS leaks: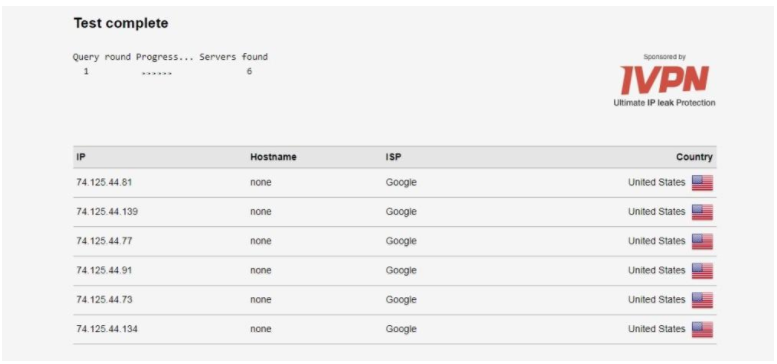 Privacy
ibVPN's Privacy Policy and ToS are clear, so if you're not a fan of ambiguity in legal jargon (who is?), you'll be pleased. They don't keep logs of your traffic or usage, so they can't identify users or hand over that data to law enforcement, but they do comply with valid legal notices. I'm not a big fan of their subscription process, however, because you must provide your full name, which beats the concept of anonymous payment.
​
On the flip side, they're based in Romania, outside the 14 Eyes reach. It just may come as a surprise to you, but Romania had the guts to reject the EU Data Retention Directive, so this place is definitely on my pro-privacy countries list.
Security
Security-wise, ibVPN uses 256-bit encryption and OpenVPN, which is the current golden standard for secure connections. And, if there's an unwanted disconnection, a kill switch automatically closes all open applications. Do scout the settings, however, because the defaults are weak with a disabled DNS leak protection and weak encryption protocol. It's not difficult even if you're a noob, trust me – if I could toggle them on, you can, too.
If for some reason, Open VPN doesn't suit you, you can switch to the SSTP, which is the hardest one to block and is accessible from the Middle East, Arab countries, and China. ibVPN also deploys Perfect Forward Secrecy, which wraps up the security topic on a high note.
Final Thoughts
Invisible Browsing VPN is the real deal when you know what you're looking for – P2P, streaming, top-notch security, or an All-in-One bundle. It's solid on security and offers granular control over its settings, and it's definitely one of the most affordable VPNs at the moment. I do wish the speeds were faster, but with a 24-hour free trial, you can see for yourself if the speeds work for you.