How to Watch the English Premier League Online

Nell
Last updated on December 12th, 2022
We might receive compensation from the companies whose products we review. The opinions here are our own. For the record, bestvpn.org does not condone copyright violation with the help of a VPN but promotes online privacy and security afforded by Virtual Private Networks.
Our top pick!

Always evades internet control in the PRC
Keeps ahead of the Netflix VPN detection algorithm
Benchmark tests show excellent speed

Smart DNS service, understands the technology
Comprehensive security add-on package.
No data throughput limits and has a no-logs policy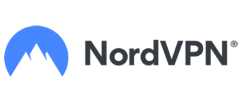 More US city locations than its rivals
Includes malware protection
No-logs policy
The 2022-2023 Premier League promises to be one of the strangest in living memory. The season got underway back in August. However, the winter FIFA World Cup this year has meant that all teams stopped playing in November. The World Cup is due to last four weeks, and the Premier League Season is due to return on December 26th for the traditional boxing day fixtures.
The season got off to a typically dramatic start. The early pace has been set by Arsenal, who have been without a title for 20 years; unsurprisingly, Pep Guardiola's Manchester City, led by the record-breaking Erling Haaland, are hot on their heels.
There is intrigue across all parts of the table; the top four positions are being battled out between Chelsea, Newcastle United, Manchester United, and Tottenham Hotspur, amongst others. Relegation is equally truncated, with six points separating the bottom seven teams. Going into the World Cup break, Wolves, Southampton, and Nottingham Forest are the teams facing the drop.
There are storylines to be written this second half of the season; how will Southampton's new coaching team fare? Can Man City really win three years in a row? Will Liverpool be able to shrug off their early season form and push for Europe? Will Brighton be able to sustain their good form and finish in a club-record position?
Where to watch the English Premier League live online
In the U.S.
Football, or should I say soccer, fans are able to watch each and every Premier League Game in the USA. NBC Sports are the official broadcaster Stateside for the EPL. They have the rights to all 380 games until the end of the 2028-2028 season. The games are spread across NBC, NBCSN, CNBC, the USA Network, and the Peacock streaming service.
More and more people are renouncing their cable subscriptions in preference of on-demand services like Netflix or Disney. If you've taken the step to cut the cord and get rid of traditional cable services, you can still access NBC Sports channels via Live TV Streaming Services. There are a whole host of Live streaming services that give you access to NBC Sports and, thus, Premier League matches.
Below are a few that include access to the Premier League;
One service we definitely recommend checking out is Peacock Premium. It is significantly cheaper than the other services coming in at $4.99 a month or $9.99 a month if you want to be able to download and watch ad-free. Peacock premium offers 175 exclusive games a year and also a seven-day free trial, so you can have a go at the service before deciding if you want to subscribe.
In Canada
Football is taking off in Canada. Acting as joint hosts for the 2026 World Cup, there has been an increase in interest in the beautiful game.
Last season the action was shown by DAZN. This year there has been a change, and FuboTV is now the broadcaster of the EPL. The monthly subscription fee is $24.99, but if you pay for a year in advance, you are only charged $180. This is for the essentials plan, which includes every Premier League game as well as the Italian league for the European football connoisseurs out there.
In the UK
The home of the Premier League offers three different TV channels that show matches. Due to blackout laws, not every EPL game is shown live on TV or streaming services in the UK. The TV channels Sky Sports, BT Sport, and Now TV show various games across the season; recently, Amazon have taken its piece of the pie and will be showing the traditional boxing day games.
Sky Sports is a cable service that costs a minimum of £46/mo. There is no free trial, but if you are a subscriber, you can access their Sky Go app and watch on the fly. Sky Sports have the majority of games, with over 120 games live on Sky Sports.
BT Sport is an add-on subscription to many cable networks and costs £21/mo. They have recently launched a Monthly pass that allows those who have cut the cord to watch on their devices. BT Sport has 52 live Premier League games this season, they also host the Champions League fixtures, so they are well worth investing in.
Now TV is a pay-by-the-day or month service that allows streaming of Sky Sports on your chosen device. They charge £11.99/day or £33.99/mo.
In Australia
Football fans in Australia are lucky, they can watch all 380 Premier League games. Optus Sport has held broadcasting rights since 2015. They have a dedicated mobile and tablet app for dual screening or watching games on the go. The app is also available on Chromecast and Apple TV for the cord cutters.
Optus sport is available for $24.99/mo, or if you are already an Optus customer, you can get a discount and pay $6.99/mo. Optus also covers La Liga, the Woman's Super League, the J-League, and the DFB-Pokal. A whole dearth of football is available for subscribers in Australia!
The cost-effective method
The Premier League is very protective over its broadcasting rights. There are countless illegal streams out there, but it's not uncommon for them to be of awful quality, littered with ads, and there is even the odd horror story of a midnight knock on your door. Is it worth the risk to stream Brentford vs. Fulham on a Saturday lunchtime?
There is another option; find a service to your liking and subscribe to it. Although you may not be in that country, there is a little tool you can use to pretend to be.
That little tool is a VPN.
How and why a VPN helps
So you've decided that you want to get a Peacock Premium subscription as they are the best value for money or Sky Sports for the always entertaining Micah Richards laugh, but you don't reside in either the USA or the UK. What can you do about this?
A Virtual Private Network is commonly known as a VPN. It is a cybersecurity tool that pings your IP address into a country of your choosing. When your VPN and IP address have been assigned to a different country, you are then able to access any local content that may be geo-blocked if you weren't browsing with your VPN active.
Let's say you are a Peacock subscriber and want to catch the Man Utd vs. Everton derby, but you are in the UK. All you would need to do is turn your VPN on, select an American server, and you can now get onto Peacock without any problems.
What you need in your VPN
There are countless VPNs out there for you to choose from. Some are free and can be installed directly into your browser, whereas others can be installed on routers or just onto your hard drive. The options are nearly endless, and we've outlined some key things to look for if you are intending to stream the Premier League.
Speed – Redirecting your online traffic through a distant server could result in slower speeds; that's why it's absolutely crucial to use the fastest VPNs. This rules out free VPNs as their speeds are nowhere near fast enough to stream Premier League, especially if you want to be streaming in HD or 4k.
Secure – Pinging your IP address around the globe in order to access cheaper football streams isn't something you want everyone to know about. Your VPN needs to be secure; many premium VPNs have military-grade encryption as well as kill switches and zero log policies. Make sure your VPN deletes your data to keep you safe.
User-friendly – You want a VPN that is easy to turn on and off. It shouldn't be something that is overly complicated and should be easy to operate, luckily, most VPNs nowadays are really quite simple to use. Certain premium VPNs even have dedicated sports streaming servers, these are the VPNs you should be looking more closely at.
Compatibility – If a VPN can be installed across multiple devices, that also helps; football is on all the time, and who knows when you'll be wanting to tune into the action, it can make a commute more interesting.
How to use your VPN
As we mentioned before, using a VPN should be really simple here's how to set it up;
Install your VPN
Choose the location where you wish to connect to. Connect to a server in this location.
Launch the website in a clean browser. Make sure to delete your cache from any old sessions for added security.
Now you are able to stream Premier League.
Best VPNs for streaming Premier League matches
Here are three that we recommend for streaming.
ExpressVPN
Our top pick!

Always evades internet control in the PRC
Keeps ahead of the Netflix VPN detection algorithm
Benchmark tests show excellent speed
ExpressVPN is one of the oldest and most reputable VPNs out there. They offer a super lightweight protocol (Lightway) that is perfect for streaming sports with next to no buffering. There are a huge array of servers to choose from, so if you are after the Peacock, Optus, or Skysports stream, ExpressVPN might be for you. They also offer installation on routers as well as 24/7 customer support. Customer support will even help you optimize your VPN for streaming if you are suffering from lag issues.
The main drawback of ExpressVPN is the price, it is by far the most expensive VPN, but if you sign up for more than a year, you do get access at a discounted rate. They also offer a 30-day money-back if you feel like you want to give it a go first.
Surfshark

Smart DNS service, understands the technology
Comprehensive security add-on package.
No data throughput limits and has a no-logs policy
Surfshark doesn't boast as many servers as NordVPN, but Surfshark offers an unlimited amount of devices connected to the same plan. This would allow you to be able to watch all the 3 pm kick-offs at the same time if you wanted! Surfshark has many security features like CleanWeb, which wipes ads, trackers, and malware whilst you browse. An IP rotator also improves your anonymity by frequently changing your IP address, making it much harder to track.
One of Surfshark's main features would be its price point – it is much cheaper than NordVPN and ExpressVPN. They also offer a seven-day trial, so you can give the software a whirl.
NordVPN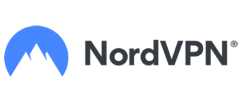 More US city locations than its rivals
Includes malware protection
No-logs policy
NordVPN is a premium VPN that has been active for 12 years. They have more VPN server locations than most of the competition. They have over 5500 servers across 59 countries, and over 400 of these servers are in the UK, so if you are after Sky Sports coverage, this might be the VPN for you.
NordVPN advertises a revolutionary NordLynx protocol to give you the fastest online streaming experience. NordVPN also boasts SmartPlay, which combines a VPN with smart DNS; this helps bypass DNS blocking, as well as encrypt your internet connection and cloak your IP. This leaves you free to stream sports securely and privately from the comfort of your home or on the go.
NordVPN subscribers can choose from three different membership levels. The Standard tier gives you all their VPN services as well as malware protection and an ad and tracker blocker. The Plus tier includes a password manager and identity theft protection. The highest level tier, the Complete tier, throws in 1TB of encrypted cloud storage.
FAQs
What are the best sites to watch Premier League?
This depends on where you are! Sky Sports and BT in the UK both offer Premier League games on their websites; in Australia, you need to look for Optus Sport, and in the USA, nbcsports.com is the website you need.
How can I stream the English Premier League?
Streaming the Premier League is easy if you have a subscription. Many of the broadcasters run their own streaming services.
Is there a way to watch all Premier League games?
This is location-dependent; if you are in America, nbcsports.com will show every game. If you want to access nbcsports.com from outside America, you need to get yourself a VPN.
Can I watch the Premier League for free?
Unfortunately, the Premier League isn't available for free, but you can take advantage of a free trial of a streaming service if you wanted to watch a one-off game. Sites like Hulu offer free trials for their services.
How can I watch live Premier League matches on my phone?
All of the major broadcasters have the ability to show Premier League matches on your phone, all you need to do is download the broadcasters' app, and you should be away. Remember to download your VPN as well if you aren't located in that country.