How to Stream Bollywood Movies with a VPN

Admin
Last updated on November 5th, 2022
We might receive compensation from the companies whose products we review. The opinions here are our own. For the record, bestvpn.org does not condone copyright violation with the help of a VPN but promotes online privacy and security afforded by Virtual Private Networks.
Our top pick!

Always evades internet control in the PRC
Keeps ahead of the Netflix VPN detection algorithm
Benchmark tests show excellent speed

Smart DNS service, understands the technology
Comprehensive security add-on package.
No data throughput limits and has a no-logs policy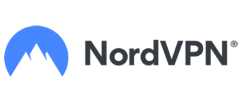 More US city locations than its rivals
Includes malware protection
No-logs policy
The Indian film industry is the largest in the world, churning out almost 2,000 films a year. So, although the name Bollywood was coined in imitation of Hollywood, the seat of the American film industry, the Indian counterpart is really the world leader and doesn't need to imitate anyone else.
Bollywood uses a traditional musical format, which has millions of fans all around the world hooked. However, there are some innovative film producers rising to prominence that break that traditional mold, introducing some fascinating diversity into the Indian movie industry.
Cinema is very popular within India and the films of India are also popular all around the world. The Indian diaspora is spread out over many countries and catching Hindi movies online is a great way for expats to get back in touch with home. Culture vultures of other nationalities are also getting into Bollywood movies, so there is a lot of demand for Indian films right now.
How do I access Bollywood movies online?
Catching on to the worldwide demand for Bollywood movies, specialist online movie channels have sprung up on the internet. This is the best source of Indian movies for binge-watching. However, it would be nice to be able to switch from channel to channel. When you try that you will find that even though all of these online streaming services play Bollywood films, they are all rooted in different countries. They only want audiences in their own home countries. So, people in the UK aren't allowed to watch streaming sites based in Canada, and people in the USA aren't allowed to watch movie streaming services based in the Middle East.
Video streaming services operate what are known as "regional restrictions." This stops people from outside the country of the site from accessing videos. The reason sites do that is because they pay for the right to show a movie and the entertainment industry prices its licenses per country. So, streaming sites still tend to just cater to their home markets.
Legally, video streaming sites can't let people from other countries watch their content. The licenses work on where the viewer is not where the video is streamed from. So, one company will buy the right to show a movie in the USA and another streaming service will buy the right to show the same movie in the UK. If the USA streaming service lets people from the UK watch, it is reducing the value of the license that the UK streaming service paid for. In order to maintain the value of each license, movie distribution contracts are very tight and streaming sites that break the rules will be driven out of business by legal action.
Fortunately, there is a way to get around regional restrictions. If a streaming site makes all efforts to restrict the broadcast of its content to its own country, it has complied with its contracts. If some viewers are able to trick the location checks on the streaming service, then that isn't really the broadcaster's fault.
We will show you how to trick the location detection systems on streaming sites shortly. However, first, there is one more topic to cover.
Are there free Bollywood movie streaming services?
One way to get around the legal restrictions imposed on Bollywood streaming sites is to look for free sites. The only way free Bollywood movie streaming sites can operate is if they don't pay for the rights to show the movies. In other words, they steal the films.
Free streaming sites can only survive through theft. So, those sites are not going to be too picky about where their viewers are. They don't have to worry about breaking their contracts because they didn't sign any in the first place.
Problem solved. You can get around the regional restrictions on Bollywood streaming sites by going to illegal video streaming services. However, there is a catch. It isn't legal to watch illegal video streaming services. That means, by watching free Hindi films online you will be breaking the law, too.
You might be comfortable with stealing the work of others. However, it is stealing and if you get caught, you will be fined. In some places in the world, notably, the USA, illegal streaming is judged a criminal offense, which means you could even go to jail for it. Is it worth the risk?
If you are going to watch Hindi movies for free, you need to hide your identity so that you can't be traced. You even need to hide your identity from the operators of the free sites. When the law catches up with those sites, prosecution lawyers seize the records of those shut-down sites that trace back to every single person who accessed the site. Then they go over the viewers.
You can hide your real location and make yourself impossible to trace if you use a VPN.
VPNs for online Bollywood movies
A VPN redirects all of your internet traffic. Streaming sites know where you are because all of your communications with them have a return address on them. That return address has to lead to you otherwise, the responses would come back to you. Addresses on the internet are called IP addresses and they can be traced to a physical location. So, all a streaming service has to do is reject all requests that have an IP address of origin outside of the country.
A VPN is like a forwarding service. Once a customer is connected to a VPN server all of the traffic from that computer goes through the VPN, no matter where its true final destination is. The VPN changes the IP address of origin on the message on its own. It then records which outgoing request came from which customer. The replies from the streaming service go back to the VPN, which then forwards the response back to the customer who made the request.
Most VPN services have servers in many countries around the world. So, in order to trick the regional restrictions on a Bollywood streaming site, all a viewer has to do is connect through a VPN server in that country.
VPNs are also useful for accessing free Bollywood movie streaming services. The connection from a viewer's computer to a web site has to pass through the internet service provider's computers, which record every action that all of its customers make on the internet. The IP address actually belongs to the ISP. So, when a copyright law firm traces the activities of an IP address, it subpoenas the records of the ISP that registered the address. That ISP then has to give the lawyers the name and address of the person who was using that address at the time.
A VPN connection is completely encrypted from the client to the server, so when the request passes through the ISPs computers, the true destination of the request (the video streaming site) is hidden from the ISP. No one can tell that you accessed a free Bollywood site. Even the video streaming site doesn't have records on your access because all of the requests you made to it are recorded as coming from the VPN server.
There is one link in the chain that could blow your cover. That is the record of the mapping between the original IP address of the customer and the replacement Ip address made by the VPN company. Fortunately, VPN services wipe all of their address mapping records for a session as soon as the customer disconnects. So, if the copyright lawyers turn up with a court order for information, there are no records to seize. Thus, you cannot possibly be traced. That record deletion strategy is called a "no-logs policy" and it is very important to look out for that when choosing a VPN.
Step-by-step guide to streaming Bollywood movies with a VPN
Sign up to one of the VPNs on our list.
Follow the VPN site instructions to download and install the VPN client on the device you want to watch Bollywood movies on.
Start up the VPN client and choose a server in the country of the streaming service you want to use.
Open a web browser and navigate to the Bollywood movie streaming site.
Select a video and enjoy watching the movie.
VPNs for streaming Bollywood movies
In order to provide access to Bollywood movie streaming sites from all over the world and also protect the user's identity, a good VPN for streaming Bollywood movies should have the following features:
Fast speeds for video streaming
Reliability
Unlimited data throughput allowance
The ability to dodge regional restrictions
Strong security through encryption
A no logs policy
No data throughput limits
Apps for all major operating systems
There are many VPNs on the market and even some free VPNs. However, very few of them are any good. When a streaming site spots a VPN IP address it blocks it forever and streaming sites circulate lists of banned addresses between them. So, VPNs need to replace all of their addresses regularly in order to keep getting access to streaming sites. Free VPNs can't afford to do that, which is why they aren't of any use for getting into Bollywood streaming sites.
All VPNs say that they operate a no-logs policy but actually don't. It is difficult to spot the ones that really don't keep records.
We have tested all the VPNs on the market and know which are good and which are bad. The services in our list of recommendations all have speeds fast enough for uninterrupted video streaming and have very strong encryption to enforce anonymity.
ExpressVPN
Our top pick!

Always evades internet control in the PRC
Keeps ahead of the Netflix VPN detection algorithm
Benchmark tests show excellent speed
NordVPN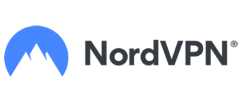 More US city locations than its rivals
Includes malware protection
No-logs policy
CyberGhost

Precise locations
Very large VPN server network
Offers a 45-day money-back guarantee
IPVanish

No limit on the number of devices you can connect at the same time
SOCKS5 proxy, which its main rivals don't have
More VPN servers in more US cities to dodge blackouts
Recommended sites for watching Bollywood movies online
Free movie sites are available. However, remember, accessing these sites carries a risk. So, make sure you turn a VPN on before you access them. With free sites, you don't need to worry too much about regional restrictions because they don't operate them. So, pick a VPN server in the country that you are in. This is because all of your traffic will be diverted through the VPN system, so a server close to your location will create less delay.
In some cases, a streaming service is available internationally, but available for free in India and on subscription outside of the country. We have also included some paid services in this list and some that don't need a VPN to access them.
Here is a list of free and paid Bollywood movie streaming sites
Voot – Includes free movies in India.
Zee5 – Includes free movies in India.
Hotstar – Free in India.
SonyLiv – Includes free content. Only available in India.
Hungama Movies – Includes free movies. Available everywhere.
YuppFlix – A subscription service that is available everywhere.
Bigflix – A subscription service available worldwide
Eros Now – A subscription service with a very large film library.
Netflix India – Accessible from anywhere with a VPN
YouTube – Includes free Bollywood movies.
Some of these streaming services are also available through Kodi. If you like to use Kodi and load free channels there, remember that the legal channels charge a subscription, so those free channels are probably illegal. Always make sure to turn on your VPN before starting up Kodi.
You can read more about each of these Bollywood streaming options in the following sections.
1. Voot
Voot is the video-on-demand version of TV station Viacom 18. You can watch TV shows and movies for free, but only if you are in India. So, you need a VPN with a server in India in order to watch. The service is ad-supported, so you will have to watch advertisements periodically.
You also need to set up an account. However, the registration process doesn't demand an address or a credit card. You just need to give your email address, name, gender, date of birth, and preferred languages (English and Hindi are the defaults).
2. Zee5
Zee5 is available all over the world, but you have to pay for a subscription to watch movies on the website from outside of India. Set your VPN to India before you navigate to the site. You will have to create an account in order to watch videos on the site. If you aren't registered, clicking on a video will just get you the trailer. You just need to give your email address to set up a free account.
The Zee5 site includes premium content, which requires a paid account to access.
3. Hotstar
Hotstar is a legal site, but you have to access it in India in order to watch it for free. That means that you need to connect through a VPN server in India. This is the online service of the Indian TV channel Star. The free service in India is supported by adverts.
The site also has a premium service and this is available in other countries, such as the United Kingdom, the USA, and Canada. If you subscribe to Hotstar in one of those countries, you won't need to use a VPN to stream videos.
4. SonyLiv
The SonyLiv site can only be accessed from India, so you need to connect to a VPN server in India in order to get in. The site includes TV shows and movies and you can also watch the TV channels associated with the site live.
You don't need to create an account in order to watch videos on the site. However, a lot of the good movies are only available to Premium subscribers.
5. Hungama Movies
Hungama is a subscription site, but it also has pay-per-view movies that you can watch without having a subscription, though you do have to pay a one-time rental fee. The site also includes a category of free movies that anyone can watch without registering for an account.
The site is also available outside of India and includes free videos, so you don't need to use a VPN to watch movies on this site.
6. YuppFlix
This is a paid streaming service that is part of Yupp TV and it is quite expensive. However, it is available all over the world, so you won't need a VPN to watch from outside India. The movie content on this site isn't any better than on the free sites on this list. However, a subscription gets you to access to Yupp TV, which gives access to a lot of TV channels as well.
Keep in mind that the Yupp TV subscription is 50 percent more expensive than Netflix and a lot more expensive than subscribing to a VPN and watching the free streaming services that are available in India.
7. Bigflix
Bigflix is available around the world but it is a subscription service. The price is a lot lower than Yupp TV. The service has a large library of Hindi, Tamil, Marathi, Punjabi, and Bengali films. Unusually, the service isn't available in India.
8. Eros Now
Eros Now has an amazing library of Indian films. However, it isn't free. This service is cheaper than Yupp TV and more expensive than Bigflix. However, it is the most appealing of the three and has all the latest movies. This streaming service is available all over the world, so you don't need a VPN to access it.
9. Netflix India
If you have a Netflix subscription, you can still use the service when you travel abroad. You don't get the content for the country that you subscribed to but the content for the country that you are in. that means that if you are in India, you get the video library for India, which includes lots of Bollywood movies. Of course, if you have a VPN, you don't need to travel to India to make Netflix think that you are in India. So, you can access Bollywood movies on Netflix by connecting through a VPN server in India.
10. YouTube
Although YouTube is free, it does impose regional restrictions on some content. This is because the restrictions are optional on that site and the person or business that uploads each video can choose to restrict access.
Movie production companies monitor YouTube very closely and when private individuals upload their productions without permission, they get YouTube to remove them. So, most of the movies that you find on YouTube will be uploaded with permission and have regional restrictions imposed on them.
Just enter "Bollywood movies" in the search box on the site to find great movies to watch. You won't need a VPN to watch some of the content, but if a movie you choose states that you are not in the right place, just turn on your VPN and connect to its server in India.