Buffered VPN Review – 2022
Last updated on September 9th, 2022
Buffered VPN is a Hungarian provider – that's possibly moving to Gibraltar – with servers in 41 countries and counting.
Why Choose Buffered VPN
Even though sale-sy speak like "total security" and "fastest and most secure VPN" usually make me cringe, Buffered has some tangible proof to back its claims. They offer native clients for major operating systems, use OpenVPN and 256-bit Blowfish encryption, and don't log user activity.
Best VPN for
Netflix, Hulu, and streaming online
Torrenting and downloading
Security and privacy
Works on
Mac
Windows
Android
IOS
Routers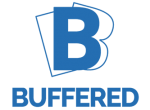 Pros:
Reliable and secure with OpenVPN, 256-bit encryption​
Allows up to 5 simultaneous connections
Server location search
30-day refund policy (reasonable restrictions)
Up to 5 devices
Unblocks BBC iPlayer
List Allows P2P
Excellent 24/7 live chat support
Cons:
Speed drops
Performance issue with the new Windows client
No Netflix US
No native mobile apps
No trial
Overpriced considering performance issues
Pricing and Plans
Buffered VPN positions itself on the high end of the VPN spectrum, with $12.99 monthly, $79 yearly, and $99 biennial subscriptions. All plans come with OpenVPN protocol and 256-bit encryption and allow up to 5 simultaneous connections. Top it off with a 24/7 support, and you're in for a good – if slightly overpriced – deal.
Their 30-day money-back guarantee comes with reasonable restrictions – you can't exceed 10 GB data, 100 sessions, or 10 hours of sessions.

The provider accepts PayPal or credit cards only – no Bitcoin support at the moment. There is neither free nor paid trial, which is a major turnoff if you ask me.
Features
Buffered VPN offers native clients for Windows, Mac, and Linux. To use it on mobile devices, you need to install OpenVPN app from the app store and then download Buffered config files. It's not much of a hassle since you only need to do it once.
All VPNs come with perks and glitches, so I never expect a 100% smooth ride when installing a new client. Buffered VPN, however, turned out to be one of the most haunted installations I've had lately.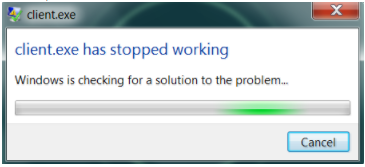 I tried their Windows desktop app, which appeared to be fresh out the oven – with just a few days on the downloads page. In my case, the app glitched so bad it caused my video card to restart. That's stress-inducing, and I encourage the tech wizards at Buffered VPN to roll out an update as soon as possible because the painfully poor user experience may sabotage an otherwise fine VPN.
​
On the bright side, their support is top-notch – available round the clock, fast, and helpful. In a live chat, the agent took a look at my log files and screenshots and recommended that I install a legacy app.
That solved the issue. Never mind that legacy app is not a beauty and far from being convenient to use.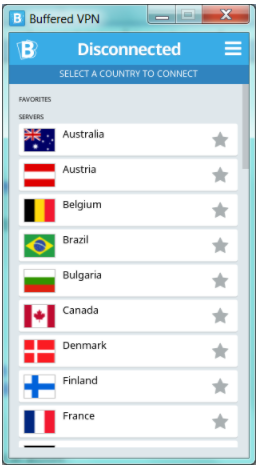 It's worth mentioning Buffered's support sent me a follow-up email after I unsubscribed, mentioning a brand-new desktop client for Windows was in Beta. So, I was more than willing to give it a try. Unfortunately, Beta didn't work out for me. Since it's a work in progress, Beta app's failure to run is not reflected in the rating.On the other hand, I applaud the company's work ethic and diligent support team. A Beta in works also means we'll see an improved desktop client with – hopefully – all rough edges ironed out some time soon.
(Note: They have released a new client for Windows and Mac, under the name of 2.16.)
​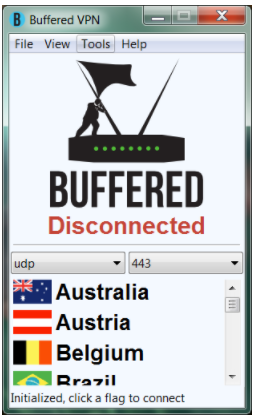 Since I was able to run the legacy app, I can't say much about the settings – the old app has none. The sneak peek I got at the new version shows some toggles to choose ports, switch to TCP instead of UDP, enable auto connect, allow latency checks and report errors.
While connected, the app displays a nifty screen complete with your usage stats – speeds, IP address, and total bandwidth consumed. This can be useful if you're on a metered connection or need to limit your consumption for some other reason.
As I already mentioned, Buffered relies on OpenVPN, 256-bit Blowfish encryption, which is a strong, secure, and fast protocol. P2P is allowed, and you can connect up to five devices simultaneously.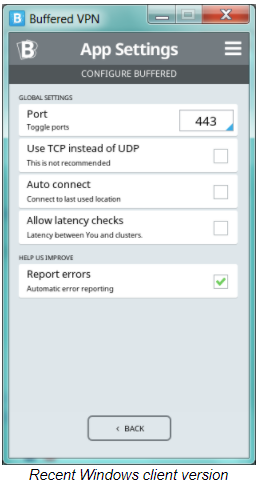 Tests
When I was finally up and running, the synthetic tests showed I lost almost two-thirds of my initial speed, which was:

And here's the result when I connected to the US server:

The UK server:

As you can see, the loss is significant.
On the other hand, Buffered VPN passed the DNS leak test:

The WebRTC leak test showed no leaks:

And the IPv6 leak test completed successfully:

Netflix US is a tough nut to crack for Buffered VPN, unfortunately. The good news – I was able to stream BBC iPlayer moments after I connected to a UK server. No lags, or buffering – smooth like butter.
Kudos to the support agent who kindly provided me with a list of streaming services that Buffered VPN unlocks.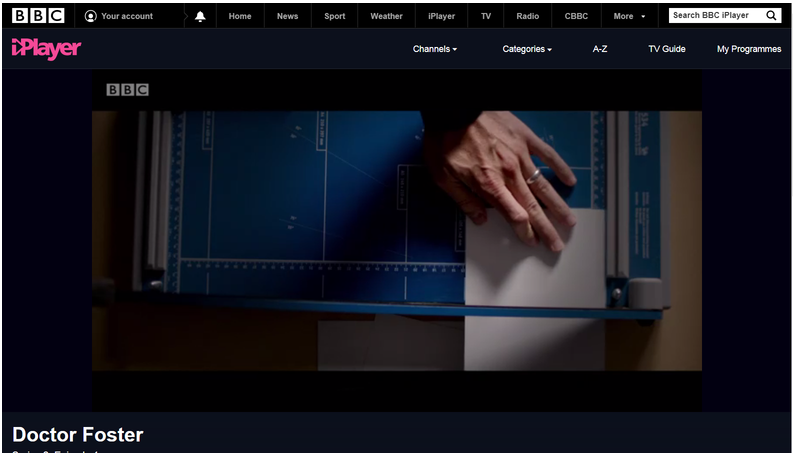 Privacy and Security
Buffered VPN is based in Hungary, a country that refused to approve the draconian data retention laws many EU countries imposed. So, it's outside the 14 Eyes club of nations swapping surveillance signals with each other.Their logging policies are written in human speak – they do not log your traffic, but do log the duration of connections. The provider also keeps your login and registration data.This clause here sounds like they can log user activity:

That presents a mild concern, but I'm not inclined to be paranoid about it since they don't disclose your data "unless required by Hungarian law."Somewhat confusing is the fact that the company seems to have three registered locations – Hungary for Buffered Kft, Gibraltar for Buffered Limited, and the UK for Buffered Payments Ltd. But ToS, EULA, and Privacy Policy all refer to Hungarian jurisdiction.On the security front, Buffered delivers some of the best results by deploying robust OpenVPN protocol with 256-bit Blowfish encryption. The provider also explains the choice of Blowfish encryption in a rather detailed post worth reading, if you're on the fence.
Final Thoughts
Buffered VPN is worth your attention, with servers in 41 countries, rock-solid security, and reasonable – and transparent – approach to privacy. It does feel a bit raw and overpriced, though, with the unstable client and noticeable speed drops. Hopefully, the developers will iron out these rough edges sooner rather than later because I'm anxious to see it improve.