Best Legal Torrent Sites (2023)
Last updated on January 6th, 2023
We might receive compensation from the companies whose products we review. The opinions here are our own. For the record, bestvpn.org does not condone illegal streaming or piracy disguised by VPNs. A VPN is primarily a means of privacy and security protection. Use it wisely and keep out of trouble.
Our top pick!

Always evades internet control in the PRC
Keeps ahead of the Netflix VPN detection algorithm
Benchmark tests show excellent speed

Smart DNS service, understands the technology
Comprehensive security add-on package.
No data throughput limits and has a no-logs policy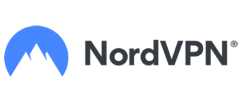 More US city locations than its rivals
Includes malware protection
No-logs policy
Torrents are downloading systems that use a file sharing architecture, called "Peer-to-Peer." This is different from traditional download methods because there is no central server.
Instead of connecting to a service from which you browse and download files, the torrent method reaches out to other users directly and you can download segments of a file from different correspondents all at the same time.
The torrent methodology is very efficient and it speeds up downloads by allowing simultaneous copying of sections of files. The fact that your torrent client only attempts to download one small slice of each file at a time means you don't have to restart the whole download again if the computer that you are transferring data from gets turned off.
The torrent client will keep checking for the availability of other sources for a file and keep contacting them to acquire more slices of the desired file. As soon as a segment download completes, you become a source of that section for others to copy from. So, each owner of a file doesn't need to have a complete copy in order to make part of the file available to others.
The Peer-to-Peer file sharing system opens up a whole new world of entertainment access. There is just one problem: most torrent sites are illegal.
The torrenting concept is a good idea that it's a shame to leave it only to the illegal distributors of entertainment. The system is lightweight and fast and it requires a lot less administration than the classic online video library format.
Torrent legality
It stands to reason that the companies that invest lots of money into producing movies, TV shows and music aren't going to let those assets go for free. This is why copyright laws exist. When you pay to download a movie or song, you don't get the right to distribute it to others.
If you make a media file available to others, you are breaking the law. For example, in the USA, Peer-to-Peer file sharing is a criminal offense and you could be prosecuted for "conspiracy to commit copyright infringement" under the Family Entertainment and Copyright Act.
Also in the USA, entertainment companies have formed the US Copyright Group, which exists solely for the purpose of prosecuting those who copy and watch copyrighted material without paying for it.
Downloading entertainment is illegal in a large number of countries in the world. In many places, the producing companies don't bother pursuing individuals for copyright infringement. However, in those countries, Internet service providers are given the responsibility of blocking access to illegal content sites – this is the case in the UK, for example.
So, in many places in the world, you will find it impossible to reach illegal torrent sites; in other countries, you might get into legal hot water. In short, it is better to avoid illegal torrent sites.
How torrents work
The access point to the torrent system is through a torrent search on a website that lists available torrent downloading files. When you select an option from the list, a small file gets downloaded onto your computer. There are several methods for starting off a torrent depending on which protocol you use. The most widely used is called BitTorrent. This is mediated by a BitTorrent file, or a magnet link. You need to load either into a "client" in order to access the file that you hope to download.
Torrent trackers
The BitTorrent file and the magnet link point to a tracker file, which is stored somewhere on the internet. The tracker file contains details about the file you want to download. The most important bit of information is a list of the addresses of all of the computers in the world that have copies of that file. Your torrent client works through that list and contacts each of them in turn, hoping to find one that is online.
File segments
Each file is treated as an array of segments. Your client will contact the active client on a computer that has the desired file and ask for one segment. Once that download starts, your client will contact another correspondent and ask for a different segment. When each segment finishes downloading, the client will ask that source for another segment. The client is able to download many segments from different sources simultaneously. This method greatly speeds up the downloading process.
Peer types
In torrenting terminology, any computer with which your computer is in connect with is called a peer. Your client might be sending to a peer or receiving from a peer. The client can send out segments and receive in segments simultaneously. It is also capable of sending and receiving segments of several files all at once – you don't have to wait for one download to finish before starting another one.
A person that makes a complete copy of a file available to others is called a Seeder. A person that is still in the process of downloading but has completed segments to dish out to others is called a Leecher. In the availability list of files on a torrent site, you will see the number of seeders and leechers alongside the entry for each file. Sometimes the column headings are just "S" and "L."
A file will download faster if there are more sources available for it and the more seeders there are, the better because that also means it is more likely that the entire file is available from a popular torrent.
Torrenting systems and clients
The most widely used torrenting system in the world is called BitTorrent. This system is available through BitTorrent clients, including:
BitTorrent
uTorrent
qBittorrent
Vuze
BitLord
Xunlei
Deluge
Tixati
Transmission
BitTorrent and uTorrent are both products of the same organization, which is owned by the creator of the BitTorrent protocol. The qBittorrent project was started up specifically to create an open source alternative to the BitTorrent client.
Another system for file sharing is called eDonkey, which is also known as eDonkey2000 and eD2k. This is the second most popular file sharing system in the world. Access to it is through a client called eMule. This has several adaptations, called iMule, IMule, JMule, xMule, and eMule Plus.
Kademlia, or Kad, was developed by the same group that create eDonkey. This is a better system than eDonkey but has fewer users. Clients that can operate eMule can usually also use Kad.
The BitTorrent and eDonkey systems are not compatible with each other, so if you are on one network, ordinarily, you can't get segments of a file from the other. There are torrent clients that can handle multiple protocols. However, they can't mix sources, so you will be downloading one file entirely with one protocol while downloading another file with a different protocol. Multi-platform clients include:
Morpheus
BitComet
Shareaza
MLDonkey
Lphant
Jubster
qMule
There are many other torrenting protocols in the world and a lot of other clients. However, BitTorrent and eMule are by far the largest. All of the torrent clients mentioned above are free to use.
Some video streaming apps use torrents as their backend file delivery system. However, most of these access copyrighted material without permission and so are illegal. The streaming systems combine all of the phases of sourcing and watching a media file. However, they only download files temporarily, so if you want to watch something again, you will have to copy it over live on the Internet all over again. Popcorn Time and the browser-based Torrent-Time are the two most widely used torrent-based streaming systems in this category.
All of the above software is available in versions for Macs as well as for Windows, iOS, Android, and Linux.
Legal torrent sites
There are many sources for illegal torrents, such as the Pirate Bay. However, these are often blocked, frequently get taken down and every now and then one of them disappears forever.
It isn't worth running the risk of downloading files illegally, so we have compiled this list of legal torrent sites, so you can access entertainment without having to worry about the consequences.
Here is our list of the best legal torrent sites:
1. Legit Torrents: As the name suggests, this site only lists legally downloadable files.
2. Vuze StudioHD Network: Associated with the Vuze torrent client.
3. Public Domain Torrents: A free service that gives access to older entertainment content.
4. Bitlove: Includes a large podcast library.
5. Internet Archive: Movies, TV shows, books, and music.
6. Vodo: Specializes in indie movies uploaded by their creators.
1. Legit Torrents
Legit Torrents holds torrents that give access to more than 3,800 files that can be downloaded legally. The content available through the site includes video, music, ebooks, games, software, anime, and data sets.
Don't expect to find the latest Hollywood blockbusters on this site – big name films will only be available on pay streaming sites. However, as far as free stuff goes, Legit Torrents probably outranks all of the competition with its library. It is particularly good source for gaming torrents and anime.
The site doesn't offer magnet links. All downloads initialize with a .torrent file. The information page for each torrent includes a brief synopsis of the content and shows the number of seeds and leechers for the file.
2. Vuze StudioHD Network
Although resident on the main Vuze website, there is no link through from the Vuze Homepage to this content torrent location service. All the files accessible through this site are free to download and available legally.
If you have the Vuze torrent client, you can access the Studio through that environment without having to open a browser. This configuration also removes the need to download the torrent file and then open it in a client as two separate actions. If you have Vuze Plus, you can watch content within the client while it is still downloading.
3. Public Domain Torrents
The interface of the Public Domain Torrents free legal torrent site is not as sophisticated as the two options above. However, the navigation of the site is very straightforward. The content of the files available for download through this site is overwhelmingly classic movies.
There is no search facility on the site. However, you can browse the library by movie category. You don't need to be a member in order to access the torrents. There is a forum and people also post comments on the pages of each movie and you need to create an account in order to do that.
A section of the site allows you to watch a limited list of movies within a player on the site. This player is Flash based, so your browser might block it from running.
4. Bitlove
Bitlove is specifically a platform for distributing podcasts, so don't expect to be able to access any movies on the site. Individual torrents are difficult to identify because the directory is organized by the ID of the person who registered the file with the site, which is very rarely an identifiable name. However, there is a search engine field at the left of the site's headline bar.
As well as hosting podcasts for download through the BitTorrent protocol, the site also includes listings for live feeds. However, remember that this site is all about voice and not music or shows.
5. Internet Archive
Internet Archive is part of archive.org, which runs the Wayback Machine, which stores snapshots of websites at various dates in the past. The service also stores videos, audio files, and ebooks. This library is very large. It contains 4 million videos. These are mostly very old movies.
Media can be played in a viewer within the site or downloaded with the assistance of torrents. All torrents offered on this site are in the BitTorrent format.
6. Vodo
Vodo is an exciting concept for independent filmmakers. The site is a platform for Specializes in indie movies uploaded by their creators. Content is categorized to make it easier for you to locate the kind of entertainment that you like. You can stream entertainment on the site or download video files through the BitTorrent protocol. Films are free to watch, but you are asked to make a voluntary contribution.