Best Video Game Streaming Alternatives to Mixer (2023)
Last updated on January 5th, 2023
We might receive compensation from the companies whose products we review. The opinions here are our own.
Our top pick!

Always evades internet control in the PRC
Keeps ahead of the Netflix VPN detection algorithm
Benchmark tests show excellent speed

Smart DNS service, understands the technology
Comprehensive security add-on package.
No data throughput limits and has a no-logs policy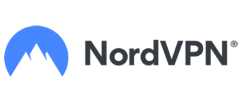 More US city locations than its rivals
Includes malware protection
No-logs policy
Major news hit the gaming world recently with Microsoft announcing that it is shutting down the video game live streaming platform Mixer on July 22, 2020, due to disappointing growth and revenue.
The announcement came as a somewhat of a surprise: Mixer tallied over 3 million combined App Store and Google Play downloads in 2020, alone, and the service is the exclusive home of uber-popular streamers Ninja and Shroud. Nevertheless, Mixer simply hasn't built up a large enough user base for the tech giant to keep it afloat.
However, there's no reason for dedicated video game stream viewers to worry, as plenty of alternative video game live streaming platforms stack up well against Mixer, even outshining the site in certain areas.
Here are our picks for the 11 best Mixer alternatives.
1. Bigo Live

Bigo Live is a streaming platform for PC, iOS, and Android released by BIGO, a Singapore-based company. Users can stream games, display their singing talents, conduct group audio and video chats, and go head-to-head against other streamers in fun competitions.
A majority of Bigo Live's 200 million-strong user base hails from Southeast Asia, but the service is gaining popularity in the West, as well.
Cool features
PK, a head-to-head points competition where Bigo Live broadcasters battle for gifts given out by followers.
Bigo Live has a fun "leveling up" component where users gain XP by watching streams and sending gifts to their favorite streamers.
Pros
Wide variety of interactive social features
Large collection of stickers and video filters
A great app for engaging with people of different cultures
Cons
Bigo Live has a veneer of sleaziness as its comprised of largely male followers watching female streamers perform risque acts
Not many gaming streams
Lots of micro transactions
How it's different than Mixer
Bigo Live's interactive social aspects and offbeat competitions make it one-of-a-kind, and a much quirkier beast than Mixer.
2. Caffeine

A relatively new, well-funded live streaming and social broadcasting platform released in 2018 banking on big-name celebrity broadcasters like Drake and Offset (of Migos fame) to expand its popularity and viewer numbers. Caffeine's flashy app and website showcase a wide variety of content that goes beyond gaming.
Cool features
Broadcasts live, ad-free streams of the Ultimate Rap League, one of the leading battle rap competitions.
Low latency streaming boosts interactivity between streamers and their audience
Pros
High-quality streams
A diverse range of content, including gaming, sports, hip hop, and more
Exclusive deals with big-name stars
Cons
User base is small compared to those of Twitch and Youtube Gaming
Does not share with viewers the number of people viewing a stream
How it's different than Mixer
While Mixer attracted some of the top game streaming personalities to its platform, Caffeine has thrown money at superstars in the entertainment industry hoping to become a draw for casual users outside of the niche gaming community.
3. DLive

DLive is a live streaming platform with a heavy gaming focus built using Lino blockchain technology. The growing platform features a unique rewards ecosystem where streamers and viewers are granted Lino Points (worth $0.012), which they can give to their favorite content creators. DLive now boasts over 5 million active monthly users.
Cool features
No platform cuts
Innovative viewer rewards component
Pros
Friendly, supportive community
Extensive and diverse content library
Allows users to purchase Lino points with PayPay and major cryptocurrencies
Cons
Youtube superstar PewDiePie, who once held an exclusive deal to stream on DLive, has recently returned to his former home
Difficult-to-parse interface
How it's different than Mixer
DLive is a decentralized platform, unlike Mixer. The service places fewer restrictions on streaming content, and gives users a more generous share of earnings compared to Mixer.
4. Facebook Gaming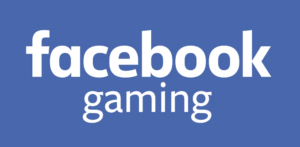 Many folks might not be aware that Facebook had a dedicated game streaming platform, but it's been right there all along, accessible from a tab on the main Facebook page. While Facebook Gaming isn't one of the most popular game streaming platforms, Microsoft has announced a partnership with Facebook to redirect Mixer users to Facebook Gaming once the site closes, which may give the service a boost.
Cool features
Offers a library of Instant Games that users can play with Facebook friends
Allows users to keep updated through gaming groups and other social features
Pros
Benefits from Facebook's massive user base
Many people already have a Facebook account so there's no need to sign up for anything to view gaming streams
Cons
Those put off by Facebook and its policies may feel uncomfortable streaming content on the platform
Major Mixer streamers Ninja and Shroud have opted out of moving to Facebook Gaming upon Mixer's shutdown
How it's different than Mixer
Facebook Gaming is just one component of a large social media behemoth, rather than a dedicated streaming platform like Mixer. However, due to Facebook's deal with Microsoft, many streamers and communities may be making the move from Mixer over to the service.
5. GosuGamers

A long-running global gaming community with a major focus on popular eSports titles such as League of Legends, DOTA 2, and Counter-Strike: Global Offensive. GosuGamers has a competitive focus, with a menu that features global rankings and schedules of upcoming tournaments and matches.
Cool features
GosuGamers has a fun non-money betting system wherein users are awarded 50 units of site currency that they can use to bet on their favorite eSports competitors.
Ranking pages allow users to keep track of the top global competitors in specific games.
Pros
Features a weekly show with the latest news from the eSports community
Features gamers from many countries from around the world
Established rulesets protect against cheating and foul play
Cons
Limited in scope and games streamed
How it's different than Mixer
Gosugamers is a more focused and niche-oriented site compared to Mixer, but it's a great destination for eSports enthusiasts.
6. InstaGib TV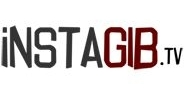 A decent live streaming platform that boasts low latency streams and a live chat window for viewers to interact just like Twitch and Mixer. Instagib TV currently has a small but growing following among game streaming enthusiasts.
Cool features
InstaGib TV's built-in Caster feature allows users to stream games within the platform without downloading a 3rd-party streaming app.
Pros
Completely independent, unlike big streaming platforms owned or funded by large corporations.
High-quality streams
Cons
InstaGib TV has a bandwidth limit for those without a VIP account, which costs at least $9.95 monthly
Lots of ads on the site
How it's different than Mixer
Instagib TV is a much smaller and more intimate experience than Mixer, yet offers similar streamer-to-audience interactivity features as the larger streaming platforms.
7. MLG

An esports streaming service with a focus on the top competitive games in the eSports world, including Overwatch, Call of Duty, and World of Warcraft. MLG isn't a service where anyone can kick off a stream of their favorite game, but instead follows an air schedule of major matches between big-time eSports competitors.
Cool features
The site allows you to adjust the site skin between a dark theme, light theme, and game-exclusive themes.
Browse a schedule of upcoming matches.
Pros
Great site for watching the best gamers in the world compete head-to-head.
MLG's website is streamlined anhttps://www.mlg.com/d easy to navigate
Features a weekly highlight video with a rundown of that week's best eSports moments
Cons
A narrow focus on just a handful of games
Lacks interactive and community-based features
How it's different than Mixer
MLG is a very different animal than Mixer, a broad, inclusive platform with many streamers playing all types of games, but it excels at delivering intense eSports matches featuring some of the world's most talented gamers.
8. Periscope

A versatile live-streaming app for Android and iOS used to stream all types of content and live events, including video games. Users are able to browse content on the app by type or by geographical region. Periscope has been lauded for its interactive features and the ease for which viewers can discover previously unexplored content.
Cool features
Gives creators the ability to save videos permanently or delete them after 24 hours.
Live chat allows for interplay between streamers and viewers.
Sketch feature allows streamers to draw over their stream, allowing them to point out hard-to-find items in video games, or chart paths on in-game maps.
Pros
Easy to share Periscope videos on other social media websites.
Allows streamers to broadcast videos publicly or privately with a select group of followers.
Free to use
Cons
Occasional bugs and crashes
Periscope has been in hot water for copyright issues, as many users have streamed television shows and sporting events live as they happen
How it's different than Mixer
While Mixer is principally for streaming video games, Periscope features a much greater diversity of content, which either is good or bad depending on your preferences.
9. Twitch

The mother of all live game streaming platforms, Twitch is hugely popular, boasting several million live viewers and over 100,000 live channels at any given moment. Users can choose dozens streams of any game they wish to check out, including the latest AAA blockbusters like The Last of Us 2 and beloved retro titles, like Super Mario Bros. 3.
What's more, the Amazon-owned service boasts exclusive multi-million deals with some of the most popular streamers in the business, including DrLupo and TimTheTatman.
Cool features
Offers support of a vast range of features with Twitch Extensions, including OBS Browser Source Integration, customizable themes, and localization, allowing users to select their preferred language.
Squad streams allow up to four streamers to broadcast on a single screen
Great live chat and interactivity features
Pros
Curate your Twitch experience by following your favorite channels
Has the widest selection of games and streams of any streaming service
Has scores of vibrant, active communities
Cons
Chats can sometimes get bogged down with spam and abusive trolls
Live streams suffer from occasional lag and other issues
How it's different than Mixer
Considering Mixer was in competition with Twitch to match it in content creation and viewer numbers before Microsoft announced it would shutter its service, Twitch has many similarities with Mixer. However, Twitch is simply bigger and better, with a greater number of streams and wider range of features and customizable functions.
10. SmashCast

Smashcast materialized in 2017 in the wake of a merger between the live-streaming platforms Azubu and Hitbox. Although the service has experienced a decline in the past year, it was once one of the leading independent eSports broadcasters not based in Asia, and the site of choice of many fans for watching competitive eSports matchups.
Cool features
Supports live streams in 4K resolution
Cool chat features including polls and exclusive emotes
eSports Hype-o-Meter enables users to cheer for their favorite teams
Pros
Offers streams of some of the top eSports competitions
HTML5 Integration
Discord integration
Cons
Limited number of streams
Lacks a large community
How it's different than Mixer
Smashcast has a narrower scope than Mixer, with its eSports focus. However, the service does have one unfortunate thing in common with Mixer: it seems to be slowly dying out and losing its user base.
11. YouTube Gaming

The gaming wing of the biggest online video-sharing platform in existence, YouTube Gaming is now the second-biggest live video game streaming platform behind Twitch. While it still has a long way to go to match Twitch's viewership numbers, YouTube Gaming has been steadily drawing users away from its biggest competitor, thanks to exclusive deals with major eSports leagues like Overwatch League and Call of Duty League, ultimately allowing for money making opportunities for creators.
Once a separate app, YouTube Gaming has merged with the main Youtube site, and has grown into a solid live streaming platform for viewers and streamers alike, offering a wide selection of channels and support for 4K streaming.
Cool features
Offers some of the best moderation tools to creators, including an Automod, for weeding out trolls and bad actors in chat
4K streaming
Wide support for all gaming platforms
Pros
The exclusive streaming partner for Activision Blizzard eSports events
Features a ton of content beyond live game streams
Youtube's algorithm works well for recommending new game streams
Cons
Relatively new and lacks the gaming industry credentials of Twitch
Doesn't have as many customizable features or extensions as Twitch
How it's different than Mixer
Youtube Gaming was once neck-in-neck with Mixer for the title of Twitch's top competitor in the video game live streaming sphere, but has since moved ahead thanks to an exclusive deal with Activision Blizzard. What's more, unlike Mixer, Youtube Gaming allows viewers to select from a large number of stream quality options.