Proxy Server Pro VPN Review – 2022
Last updated on September 21st, 2022
Proxy Server is a US-based VPN provider operating since 2012 out of Atlanta and headed by Michael Gargiulo, CEO of VPN.com.
Why Choose Proxy Server Pro VPN
The company might have started as a proxy service, but they rolled out Proxy Server Pro in 2015, which is a fully-fledged VPN with a native client built on OpenVPN and robust encryption. It offers decent speeds, ease of use, and servers in 25 countries.
Best VPN for
Netflix, Hulu, and streaming online
Torrenting and downloading
Security and privacy
Works on
Mac
Windows
Android
IOS
Linux
Routers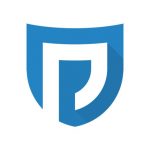 Pros:
Open VPN, AES-256 encryption
Servers in 25 countries
30-day money-back guarantee
Simple, intuitive software for Windows and Mac
OpenVPN config files make it possible to install on other platforms
Cons:
No free trial
Session logs
Usage logs
US provider
Only two simultaneous connections
Doesn't unblock Netflix US
No mobile apps
P2P of copyrighted material is not allowed
Pricing and Plans
Proxy Server VPN comes in two flavors – free and paid. The free proxy plan grants you the basic proxy service (not a VPN!), one encrypted connection, one browsing location, and 100 Mbps speed.Proxy Server Pro kicks in at $12 per month, $60 per six months, or $72 per year. If you subscribe to a short-term plan, they offer you a $20 discount for the annual subscription. The company offers a 30-day money-back guarantee.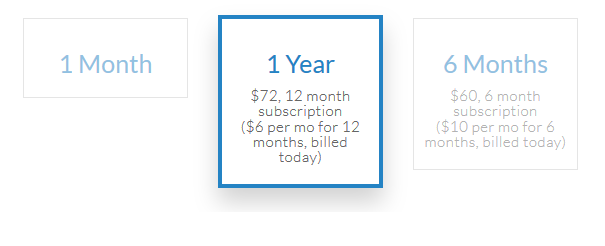 Also, you might be offered a discount when you sign up. I'm not sure if the discounts are always there or occasionally, but I was offered a $10 discount on my $12 subscription
The Proxy Server Pro plan offers VPN servers in 25 countries and up to 1 Gbps speeds, as well as encrypted connection, OpenVPN, and a custom client for Windows and Mac. The bad news is only two simultaneous connections are allowed per license, which is too constricting at this price.The payment methods are limited to credit cards and PayPal, alas.
Features
Proxy Server Pro native VPN software is currently available for Windows and Mac only. If information on the provider's website is anything to go by, mobile apps are in the works.I tested their Windows desktop client, which sports clean, minimalist design and intuitive options. Switching servers is a bit clunky because it isn't immediately clear you need to double-click a server to connect instead of picking a server and then clicking the Connect button. But that's just a minor usability nag.
Other than that, the app works without glitches or freezes, and the ample selection of locations is enough for an average user if you ask me.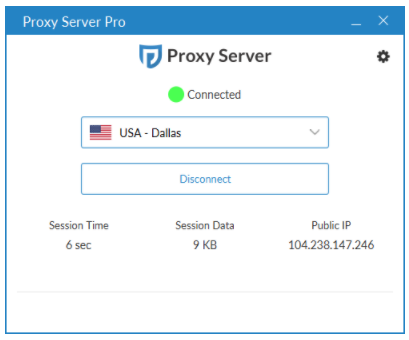 Proxy Server Pro app is apparently slated for beginners because the settings are minimal yet well-explained through the neat pop-up explainers.

Proxy Server offers email and chat support, but the live chat agent was unavailable when I contacted them. The chat window said "typically replies in a few hours," so don't expect a prompt reply if you need help. I contacted them a few hours ago and hadn't received a response, yet, but it's Saturday.
On a side note, their website offers guides for getting started, FAQs, software explainers, and guides to setup Proxy Server Pro on other devices with the help of OpenVPN and configuration files. So you can set up their VPN on Linux, routers, and modems. There is no config file generator in your customer's dashboard, however. To get the config files, you need to email their support and request them. This is a bit awkward and easy to overlook unless you scout through all the FAQs.The provider offers a Network Status page, which was unavailable when I tried it. I wouldn't make too much of it now because things happen, but you should check it if you consider using the service long-term.
The app's settings are minimalist – you can switch connection type from UDP to TCP, as well as change encryption from AES-128 to AES-256.The app briefly explains the difference which is better for speed or security.You can set the app to auto-connect on start, and enable DNS leak protection, which is disabled by default. That's about it.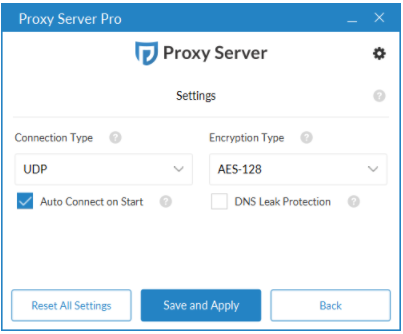 The servers are available in the USA, the UK, Canada, Australia, Hong Kong, Japan, Israel, Isle of Man, India, Ireland, Singapore, Russia, and 12 countries in the EU (Netherlands and Switzerland included).
You can't sort the list by server load, unfortunately, and scrolling through it is a bit clunky. When you connect the VPN, the app also displays your connection logs – session time, session data consumed, your IP before connecting to VPN and when connected.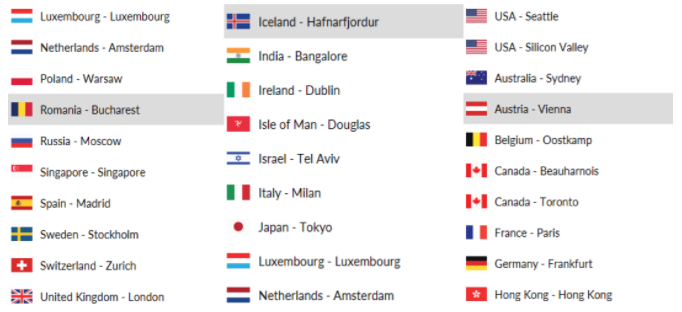 P2P of copyrighted content is prohibited.
Tests
I always test VPN for speed and security, and this time there were no surprises – Proxy Server Pro performs relatively well. My default speed was unimpressive as such:

Proxy Server Pro even managed to up my upload speed a little, when I switched to their US servers: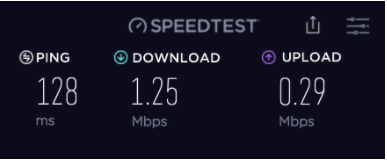 whereas the UK server had acceptable speed:

The VPN connection did not leak my DNS, IPv6, or WebRTC:
Proxy Server Pro had no problem unblocking BBC iPlayer repository for me:
Netflix US is traditionally a tough nut to crack for a VPN, so I wasn't even disappointed Proxy Server didn't unblock it.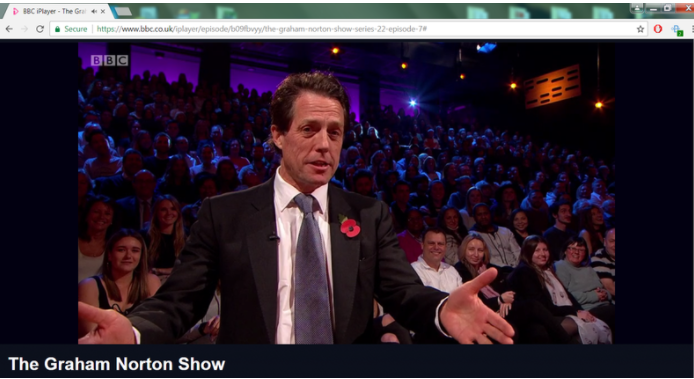 Privacy and Security
Proxy Server is a US VPN provider. Their Privacy Policy and ToS state the company is classified as a data controller. Privacy Policy begins with an explicit statement:"Among the types of Personal Data that this Application collects, by itself or through third parties, there are: Cookies, Usage Data, first name, email address and various types of Data."That's it for me. Even though the provider promises not to disclose that data to unauthorized third parties, usage data is your browsing behavior and everything that you do online when connected to a VPN. It's not ok for a VPN to collect it.More bad news is their use of collected data:

So, not only Proxy Server monetizes on data of free account holders, but also extends the practice on to paid users. It's a shame no major outlet has called them out for it.Bear in mind that the US providers may be compelled to hand over your data to law enforcement and if under a gag order, they won't warn you. Considering anonymous payment methods are not supported, Proxy Server Pro has by far one of the most nightmarish privacy policies for a VPN service.
Final Thoughts
Proxy Server Pro is a capable VPN geared toward novice users, but it's rather expensive for the limited perks it offers. Only two simultaneous connections, no Netflix, and prohibitive session and usage logging policies topped with the US jurisdiction make it extremely hard for me to recommend to anyone.