Liberty VPN Review (2023)
Last updated on January 7th, 2023
The VPN provides a handful of servers in the US, the UK, Canada, France, Germany, the Netherlands, Switzerland, Hong Kong, and Singapore. PPTP, L2TP, SSTP, and OpenVPN protocols are available, but no torrenting or simultaneous connections are allowed.
We might receive compensation from the companies whose products we review. The opinions here are our own.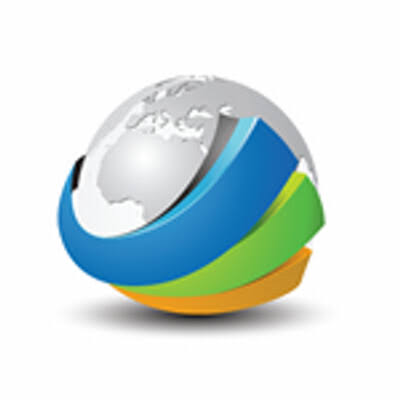 Get Liberty VPN
What we like
Unblocks streaming services
What we don't like
Overpriced
Usage and connection logs
Only one server supporting OpenVPN
Inconsistent speeds
No P2P
No simultaneous connections
No Bitcoin
Prohibitive ToS
Features
Liberty VPN has been a low-key contender in the VPN market since 2009. It's hard to say who's behind the service. None of its official accounts ever mention where it's headquartered.
Upon registration, you receive a welcome email containing your VPN login and pass combo, as well as a set of links to download/install/setup/troubleshoot instructions. The email itself is well-organized and I was able to find my way through the maze.
The point is Liberty VPN consists of two parts. One is a "VPN dialer" file, which you can download by following a link in your welcome email. This file needs no installation – it's just a quick customized way to "fix" your computer's settings and tunnel your traffic through Liberty VPN PPTP or L2TP/IPSec connection.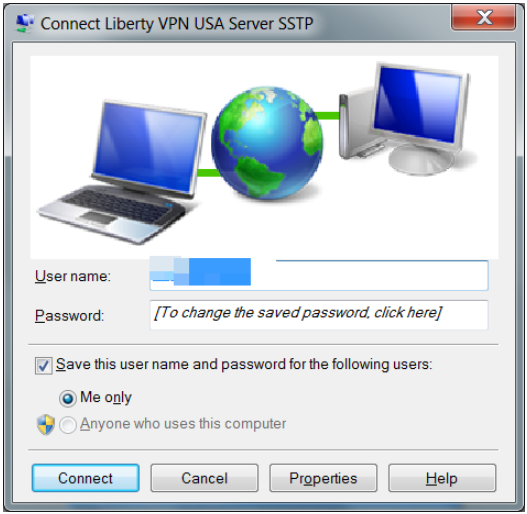 OpenVPN is available as a standalone download, consisting of the OpenVPN GUI and the configuration file. You need to get these from a totally different location by going to the provider's website → Setup Instructions → How to set up OpenVPN SSL connection, which in turn tells you to log in to a clientconfig.com domain to download the files.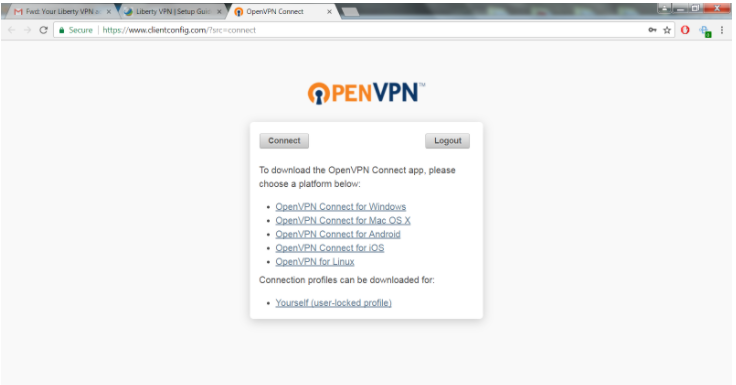 Phew! Usability is definitely not among Liberty VPN's strengths.
You don't get a user account with the Liberty VPN website at all. Instead, you get the VPN credentials, which you use to connect to its servers either via the dialer app or the OpenVPN GUI. But you get an account with Bluesnap, a merchant platform through which you buy a Liberty VPN subscription. It's in this Bluesnap user account that you can access your customer information – personal information and invoices. Feeling confused? We're just getting started. The OpenVPN config file only gets you one server location – in the UK. The rest of the locations are available in the less secure PPTP and L2TP/IPSec protocols. In my tests, US servers refused to connect altogether, so I had to make do with the rest of the available servers. Live chat support is unavailable; you can only count on the ticketing system.
No P2P is allowed. In fact, the welcome email and the Terms of Service explicitly reiterate the P2P ban clause multiple times.
Nothing illegal is allowed at all, even if it's illegal in Iran or Cuba. See where we're heading?
If you connect to Liberty VPN using the same credentials from two different computers simultaneously, the provider will send you a warning. Do that again and you will get punished big time, perhaps even banned.
The dialer app settings allow you to change the protocol and offer a few other minor toggles, as well as a way to enter the server address manually. Other than that, the service is bare-bones.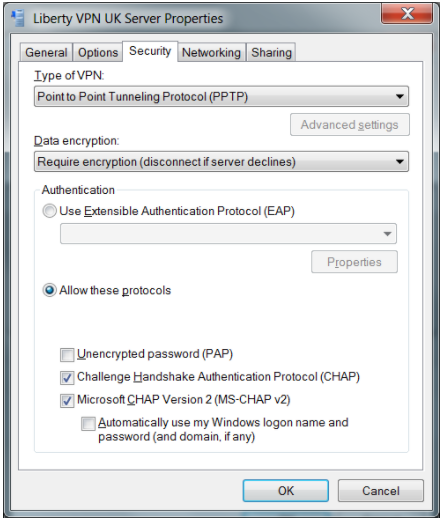 Pricing
Liberty VPN offers a 3-day 100% money-back guarantee on all plans. They offer several subscription options – a monthly plan will set you off a whopping $15, a three-month plan costs $38, bi-annual – $68, annual – $108. Unmetered bandwidth, no extra software, four protocols, and no simultaneous connections don't justify the high-end pricing.
The company accepts PayPal and credit cards, but not Bitcoin. You are also to submit your whole set of personal details – your full name, zip code and address, phone number, and email. This is nowhere near private or secure.
Tests
I tested the VPN dialer app and the OpenVPN GUI with Liberty VPN configuration. My speeds before VPN were around 35-40Mbps:

With OpenVPN enabled, Liberty VPN's UK server had rather good speeds, considering it's a long-distance connection for me:

And here's the UK server when connected via the Liberty VPN dialer app showing significantly lower speeds – shouldn't it be vice versa?

and the server in Toronto, PPTP connection via the dialer app:

For what it's worth, my desktop Speed Test app by Ookla would refuse to measure speeds every time I enabled Liberty VPN. Sometimes, even its website would fail to work properly with Liberty VPN enabled, so I had to test the VPN's performance with whatever tests that could work. Overall, the speeds were painfully inconsistent.
Likewise, the IPv6 leak website got blocked by the VPN: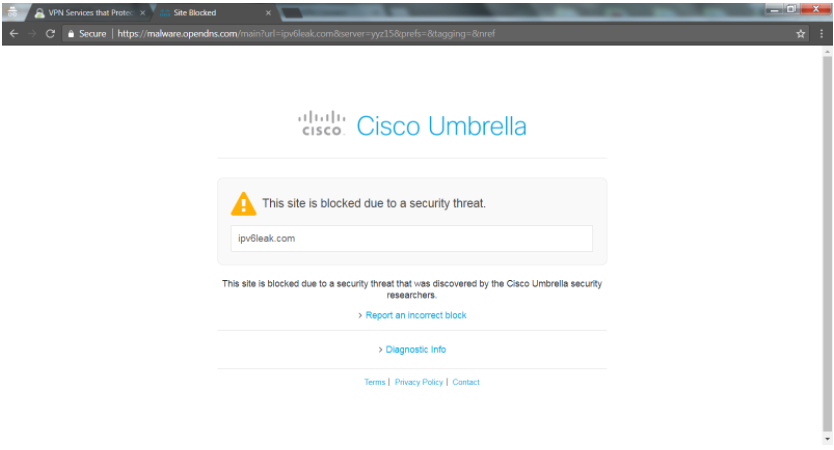 So I had to test for any possible leaks using another service:

No WebRTC or DNS leaks were identified either: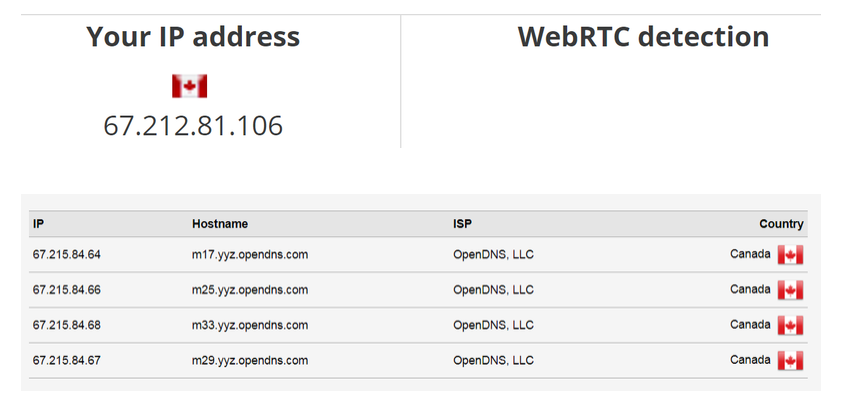 The VPN also caused my Win 7 laptop to freeze at one point, so I had to force-reboot it manually.
Liberty VPN unblocked BBC iPlayer and Netflix Canada without breaking a sweat, so kudos for that: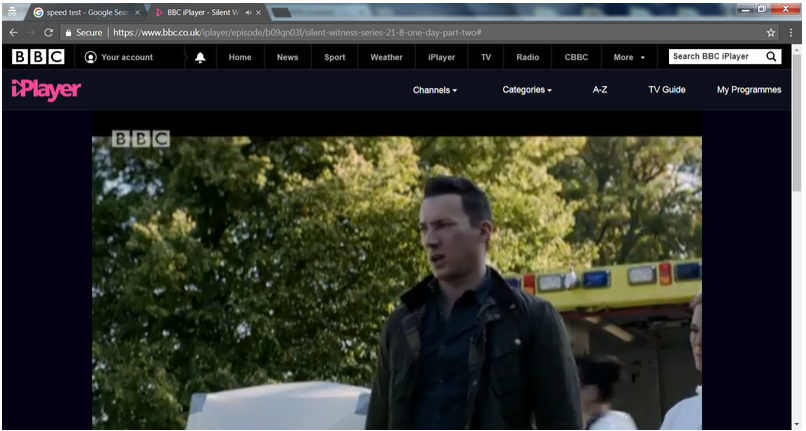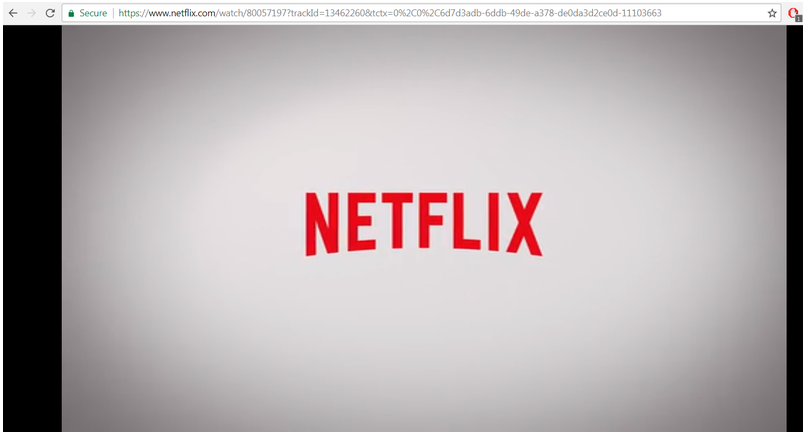 Privacy and security
Security-wise, only OpenVPN affords you a level of protection worth mentioning whereas the other protocols are considered vulnerable. Top that off with the fact that the provider fails to disclose its logging policies. Nada. Zilch. Its Privacy Policy refers to your use of the website and consists of five sentences in total. Wrapping up the chef-d'oeuvre of brevity is a killer clause:
It's safe to assume this means "usage logs" in VPN terms. Liberty VPN's Terms of Service are another masterpiece that should have been titled "Nope." As in – can I torrent? Nope. Can I connect to Liberty VPN from more than one device simultaneously? Nope. Can I use your VPN in Cuba? Nope. Can I access Skype in countries where it is illegal? Nope. If you should break any of the nope clauses, your traffic may be filtered or blocked altogether without prior notification. You can't break any laws of any country. DMCA violations will get you in trouble, too. In one of its ToS clauses, the company let it slip that it's actually the US-based CaroNet that runs the business. But the icing on the cake is this Remuneration clause:
So Liberty VPN is a strict nope. As in – should I use it? Nope.
Final thoughts
Liberty VPN is a no-frills, overpriced, privacy-invasive service with super-shady origins. Stay away.