Are VPNs legal?
Last updated on December 12th, 2022
We might receive compensation from the companies whose products we review. The opinions here are our own. For the record, bestvpn.org does not condone illegal streaming or piracy disguised by VPNs. A VPN is primarily a means of privacy and security protection. Use it wisely and keep out of trouble.
The internet has an outsized impact on everyone's lives. It allows people to share information in the blink of an eye, discover new ideas that they wouldn't have had access to, and meet people from all over the world, yet there are still restrictions on what information people can access on the internet and where it's available.
A useful tool to get around these restrictions is a Virtual Private Network or VPN, a way to mask your location by sending your data through a private network server located in a city or country without those restrictions. VPNs provide you with a larger degree of internet freedom and online privacy in addition to helping you circumvent internet censorship laws. This begs the question: Are VPNs legal?
Internet censorship
Internet censorship is when governments or organizations place restrictions on what can be accessed, published, or viewed on the Internet. This ranges from certain articles or videos being censored to blocking access to specific websites in order to prevent people from sharing sensitive information. There are many reasons for internet censorship besides just restricting illegal activities:
Politics and power
Repressive governments constantly have to fight to quell dissent, and the freedom of information available on the internet makes this difficult. They also want to limit information about minority parties that threaten their power and inform the public about their nefarious activities.
Social norms
Certain topics that go against what society deems decent are censored on the internet. These topics range from censoring hate speech or speech that could instigate violence to promote illegal activities like child pornography, illicit drugs, and gambling.
Security concerns
Censorship can also help keep the internet secure by guarding against malware, protecting a person's good name, and stopping the proliferation of information from groups that threaten a nation's security.
Economic interests or copyright
The internet can threaten to disrupt the business of established industries like telecommunications which lobby for governments to censor certain services on the internet. In addition, some governments block file-sharing sites that leak copyrighted material like movies, music, TV shows, or video games.
Network tools
Some websites are utilized by users to share sensitive information deemed illegal by some countries. These websites don't do anything illegal, but people can use them to circumvent government laws and proliferate this information to that country's citizens.
Information about individual people
Some laws force internet companies to remove content that impacts a person's reputation upon request, like the 2014 European Union law The Right to be Forgotten (https://en.wikipedia.org/wiki/Right_to_be_forgotten). Other governments remove information speaking badly of their regimes or monarchies.
Punishments for use of VPNs
VPNs are an effective way for users to get past censorship laws, but there are consequences for being caught using a VPN.
Websites
VPNs can break an app, streaming service, or website's terms of service when you unblock content from abroad. This is especially true when you are trying to access and download content not available in the country that you are in which is restricted due to copyright law. In addition, using a VPN to do anything illegal like torrenting on apps, websites, or the dark web remains illegal while you are using a VPN.
Internet service providers
Internet service providers or ISPs can also cut off your internet connection or access to public wi-fi if they discover that your IP address is one used by a VPN provider. If VPNs are illegal in your country, your ISP might be required to share your information with the government when they discover that you are using a VPN.
Governments
Governments where all or certain VPNs are illegal to have hefty fines or even imprison people who are using VPNs or VPNs that are blocked in that country. It is necessary for all VPN users to know where VPNs are illegal, what VPN options are available, and the risks of using a VPN in that country.
Where VPNs are illegal
Censoring the internet is a useful tool for countries to manage what their citizens view on the internet. VPNs are one of the most effective tools to get around internet censorship laws, so many countries have been trying to ban them or provide government-approved alternatives. The rules and fines that each country has for having a VPN vary, so here is a list of countries that ban VPNs or restrict certain VPN providers.
Belarus
Belarus' Communications ministry banned the use of services that allow people to surf the internet anonymously like VPNs or Tor. Included in the law is an unspecified fine for anyone caught using a VPN not to mention other possibly more severe punishments.
China
China only allows VPN services that have approval from the Chinese Communist Party (CCP). The government requires VPNs to perform actions like logging users' data which the CCP says is for security reasons. People using an unauthorized VPN can be fined up to $2,200 USD.
India
India has limited VPN providers' ability to keep users' information private by forcing them to begin gathering and storing user data. VPN providers who break this law could receive jail sentences, but there are no specific punishments for people who use a banned VPN.
Iran
Iran began blocking unauthorized VPNs while still only allowing state-sanctioned VPNs. The penalty for using an outside VPN without government approval is up to one year in prison.
Iraq
Iraq banned VPNs in order to prevent terrorist organizations from using social media to influence the public. This rule only applies to citizens and not government officials who are still allowed to freely use VPNs.
North Korea
North Korea has censored most of the internet and greatly limited internet access for most of its citizens. There is an outright ban on all kinds of VPNs, and no information is available as to what the punishment for using a VPN is.
Oman
Oman began requiring that all VPN providers get permission from the Sultanate, and VPN providers must keep web usage logs of all the internet traffic by people in Oman. Citizens who use VPNs to circumvent censorship laws could face a fine of $1300 USD.
Pakistan
Pakistan has started requiring the registration of VPNs to stop people from hiding their information or encrypting their data. This law only applies to VPN providers or other businesses that offer those types of services.
Russia
Russia has banned VPNs without government approval in order to prevent access to content that the government deems unlawful. In addition, Russia blocked VPN providers' domain names because VPN providers did not provide the Russian government with access to all of their VPN servers in Russia. The fine for breaking the law varies for people caught using an unapproved VPN ($5,100 USD) and unauthorized VPN service providers ($12,000).
Turkey
Turkey began restricting VPNs in order to protect national security and fight against terrorism. There are 10 VPN providers who have been blocked, and there is no information available on if users will be fined or imprisoned for using blocked VPNs.
Turkmenistan
Turkmenistan outright banned VPNs in order to censor foreign media, and this ban is strictly implemented by Turkmenistan's state-run ISP, Turkmenet. There is no specific fine or punishment for using a VPN in Turkmenistan but VPN users would likely be visited by the Ministry of National Security.
Uganda
Uganda has limited VPN services because VPN users avoid a tax that Uganda has on social media use. There is no fine for using a VPN in Uganda, but the Ugandan government requires that ISPs block VPN users.
United Arab Emirates (UAE)
The United Arab Emirates only allows VPNs that have the approval of the government in order to prevent the use of VoIP services like Skype, WhatsApp, and Facebook. Corporations can still use VPNs, but people who are caught using a VPN to do illegal activities can be fined anywhere from $41,000 to $136,000 USD and face prison time.
How the laws are enforced
In countries where the legality of VPNs are questioned, many have developed intrusive ways to find out who is using a VPN and track their internet activity. Most tracking methods focus on the VPN providers and not individual users, but governments can find out who VPN users are through their VPN provider or ISP. It is important to understand how VPN blocks are enforced in order to choose an appropriate VPN for your country.
Free VPNs
Governments that ban VPNs offer free VPNs issued by the government or VPNs with government approval in order to track a user's activity while using a VPN and keep data logs. VPN users are still allowed to access some information that is censored in their country, but these VPNs lack the anonymity and cybersecurity of paid VPNs.
Accessing servers
Governments also can request access to VPN providers' servers that are located in that country in order to mine users' data. Many VPN providers have shut down their servers in countries that require access to their servers, and this has caused those VPNs to be blocked in that countries.
Deep Packet Inspection
Governments can use Deep Packet Inspection (DPI) (https://en.wikipedia.org/wiki/Deep_packet_inspection) which is where governments track certain forms of VPN traffic that can be used to help governments control what information is being accessed in the country and sent out of the country. This is a very useful way to help them discover who is using a VPN and for what purposes in order to determine the fine or other punishments for use of a VPN.
How to circumvent laws to use a VPN
It is important to be extremely careful when choosing the best VPN for the country in which you reside. Governments have many tools at their disposal to catch people who use VPNs and aren't afraid to severely punish citizens for breaking the law. You will need to thoroughly research that your VPN has a strict no-logs policy on top of other features to make sure that you can safely surf the web anonymously.
No such thing as a free VPN
Never use free VPNs because they usually collect your data and track your online activity. They can also share your data with third-party advertisers on top of giving it to your government.
Paid VPNs are your best bet for the extra security and services that they provide.
Obfuscated servers
Paid VPNs offer obfuscated servers that hide your VPN usage by altering your data packets and masking all VPN metadata.
Extra encryption
Most paid VPN services offer some form of extra VPN in order to improve your cybersecurity. This additional layer of security adds another level of encryption that makes it harder for governments to track your internet activity.
Kill switch
The next useful feature that paid VPNs offer is called a kill switch. This protects you from being caught if your VPN connection drops by immediately disconnecting you from the internet when your VPN is inactive.
Servers, servers, and more servers
The best VPN providers will have a lot of servers in many different locations around the world. This will ensure that there is an alternative server available if the server you are on gets overloaded or suddenly shuts down.
Recommended VPNs
1. ExpressVPN
Our top pick!

Always evades internet control in the PRC
Keeps ahead of the Netflix VPN detection algorithm
Benchmark tests show excellent speed
ExpressVPN has over 3,000 servers in more than 94 countries including 14 locations in the USA. Their service prevents your ISP from slowing your connection speed while in use. In addition, you can install it on your router in order to avoid having to download an app or browser extension, and has very strong connection encryption for safeguarding your data. ExpressVPN's cheapest plan is $6.66 per month for 15 months, and 5 devices can use it at a time.
Pros
Installs on routers
Simultaneous connection allowance of five devices
Split tunneling
Large choice of server location
Very strong connection encryption
Cons
One of the most expensive VPN services
China blocks its main website (but not functionality)
Live chat support is not always responsive
2. NordVPN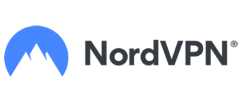 More US city locations than its rivals
Includes malware protection
No-logs policy
NordVPN provides more than 5,200 servers in over 59 countries. Its service includes extra types of security features like a Double VPN and Onion. However, the added security will have an impact on your overall internet connection speed. The cheapest plan for NordVPN is 2 years for $3.29 a month, and 6 devices can be used simultaneously.
Pros
A large number of servers
Threat protection with a proprietary security system called CyberSec
Split tunneling
Obfuscated servers for China and other locations where VPNs are discouraged
No-logs policy
Automatic wi-fi protection
Cons
Parts of the server network have poor download speeds
No servers in India
Onion over VPN can be slow
3. CyberGhost

Precise locations
Very large VPN server network
Offers a 45-day money-back guarantee
CyberGhost offers 7,600 servers in over 90 countries. In addition, it has a password manager to store all your passwords on every website, warnings when a data breach impacts your email, and protections for windows users against viruses, malware, and privacy intrusions from Microsoft. Its cheapest plan is 2 years for $2.37 per month, which allows for 7 concurrent connections.
Pros
The cool VPN app design
A larger number of servers than most of its rivals
Split tunneling options
Proprietary nospy server technology that can avoid detection in places like China
A strict no-logs policy
A 45-day money-back guarantee
Cons
Some server locations are spoofed – the CyberGhost servers aren't really where they say they are
The VPN has to be manually set up on routers
Not as fast as advertised
4. ProtonVPN

Proton VPN gives access to the Tor network
The Proton VPN package includes a secure email service
The free version of Proton VPN provides an excellent secure VPN service
ProtonVPN maintains more than 1800 servers in over 65 countries. What differentiates ProtonVPN from other VPN providers is that it offers a free email service. In addition, their service includes a MultiHop VPN function which functions similarly to NordVPN's double VPN and increases the level of encryption on your data. Their cheapest plan is 2 years for $4.99 a month and allows for 10 devices to use it concurrently.
Pros
The free plan is great
Simultaneous connection allowance of ten devices
Bundle plans offer secure file storage, email and calendar as well
Private mini-Tor
Connects to Tor network
App for Ubuntu, Debian, Fedora, Manjaro, and Arch Linux
Cons
Connection profiles and threat models are complicated
The free version only gets three server locations
No browser extensions
To sum it up
VPNs are legal mostly everywhere, but VPN users need to be cautious of which VPNs are safe in each country. Make sure that you know how the country in which you reside enforces its VPN laws and what protections your VPN uses to bypass these detection systems.
If you are aware of the laws that exist and how they are enforced, your VPN will greatly improve your internet freedom.
FAQs
Can you get in trouble for using a VPN?
Yes, you can. The punishments range from a substantial fine to prison time with some countries having even harsher punishments. You could also lose service from your ISP if they detect that you are using a VPN or an unauthorized VPN.
Is it illegal to use a VPN for Netflix?
It isn't necessarily illegal to use a VPN to watch Netflix, but you could be streaming content that might break your country's copyright laws and thusly Netflix's terms of service.
In which countries are VPNs illegal?
VPNs are completely banned in countries like North Korea and Turkmenistan while some VPN providers are blocked in China and Russia. Before choosing a VPN provider, make sure which VPNs are legal in that country or which provide enough security so that your VPN activity is not detected.
What do you need to use a VPN?
You only need to have an internet connection, choose a specific VPN provider and one of their plans, download their app or browser extension and install and open it in order to start using a VPN. If you have any difficulties using your VPN, contact your VPN provider for further assistance.